Fuji X-Pro2 Graphite and X-T2 Graphite Silver Edition Launch:
Fujifilm have finally released an X-T2 Graphite Silver Edition.  But what is surprising is that Fuji also released a graphite version of their X-Pro2.  It looks different than the X-T2 Graphite Silver Edition, and in my opinion, it's really a fantastic color for the X-Pro2.
Starting with the X-T2, Fujifilm states that the X-T2 Graphite Silver Edition is treated with a triple baked multi-layer coating.  The first layer, which is a matte black undercoat, is applied to the magnesium top cover. According to Fuji, this undercoat produces deeper blacks in shadow areas making highlights stand out. The second layer uses Thin-film Multilayer Coating Technology to give the graphite silver a smooth, luxurious finish. The third layer is a clear varnish, which gives it a glossy finish.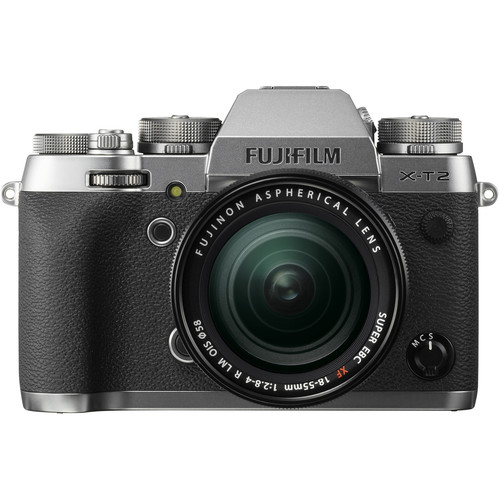 The X-Pro2's graphite color is also created through a multilayer coating process but Fuji increased the amount of black pigment component of the top coating compared to the X-T2 Graphite Silver Edition giving the camera a more rich metallic texture.  What's really cool is the camera is sold with a MATCHING XF 23mm F2 R WR lens, and LH-XF35-2 lens hood in the same graphite color.
We've seen the X-T series get the graphite silver color, and it's definitely a nice color but I have to say, I absolutely LOVE the X-Pro2's darker graphite color.  It's such a cool color for that camera.  The matching lens is just the icing on the cake.  It looks really good, and I'll even admit that I'm a little tempted to trade my X-T2 in for one ;).  I don't have the XF 23mm f2 either so, having a lens in that color makes the X-Pro2 even more tempting :).  The X-Pro2 set retails at $2,299, while the X-T2 is $1,799.  Both these cameras are up for pre-order now:
Fuji X-Pro2 Graphite Edition set: B&H Photo or Adorama