Artisan & Artist ACAM-295 Camera Wrist Strap Review:
A wrist strap is definitely a great accessory for those who always have their camera in hand ready to shoot.  It's definitely less cumbersome than wrapping a long neck strap around one's wrist.  The good news is that there are plenty of them on the market these days.  There are also many different types of materials to choose from, such as, leather or even cords.  Cloth type versions are also available, such as, the Artisan & Artist ACAM-295, which I recently received in to review.  Here are my thoughts on this wrist strap.
Artisan & Artist ACAM-295 Camera Wrist Strap Build Quality:
For the most part, I really do like Artisan & Artist stuff.  I've not only reviewed many of their items before, I own some, and while they often times cost more than a lot of the competition, the quality is definitely there.  The ACAM-295 is no exception.  For instance, this wrist strap employs only the highest quality materials.  It's made from a combination of acrylic and leather, both of which are ultra soft, lightweight, and flexible.  It attaches to your camera with a metal O ring, and there's even a leather tab that protects your camera from scratches that the O ring may otherwise cause.  The ACAM-295 also comes in three colors: red, beige, and black.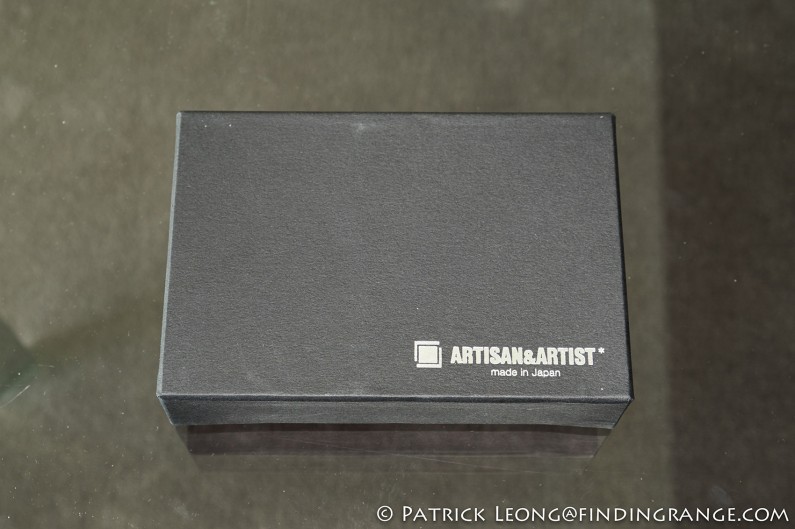 ↑ Here's the packaging.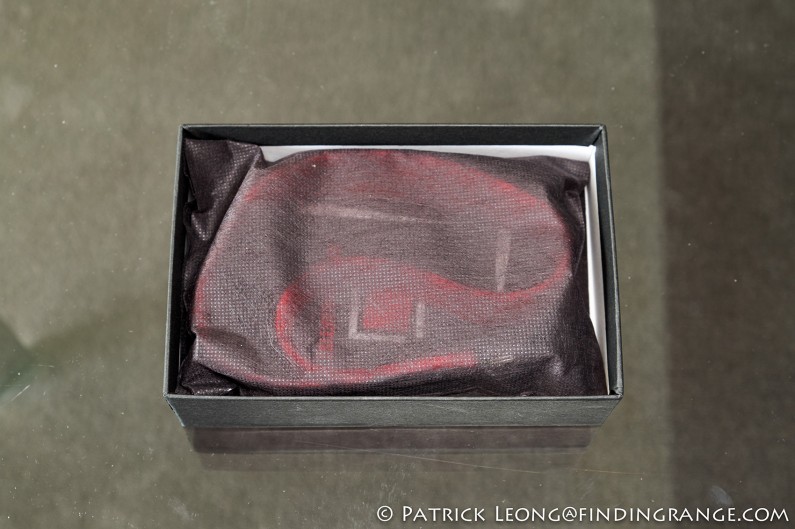 ↑ It comes in a small bag.
At $60, I know there are cheaper cloth type wrist straps out there but this is an extremely well-made product where the attention to detail is truly exemplary.  The pictures do not do it justice, and I really feel like you're getting your money's worth here.  The stitching for example, is absolutely perfect with no loose threading or any unevenness.  The leather is trimmed perfectly.  Everything in general just feels really well put together.  Nothing here is ever going to fall apart on you anytime soon.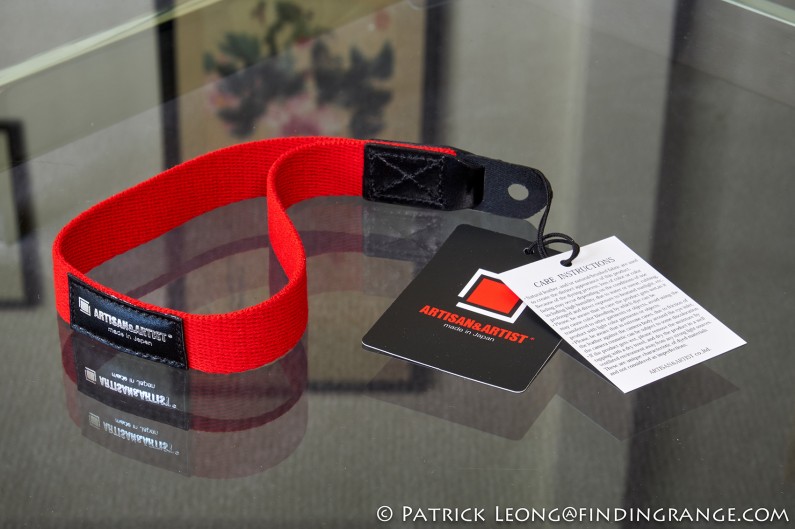 ↑ The ACAM-295 Camera Wrist Strap.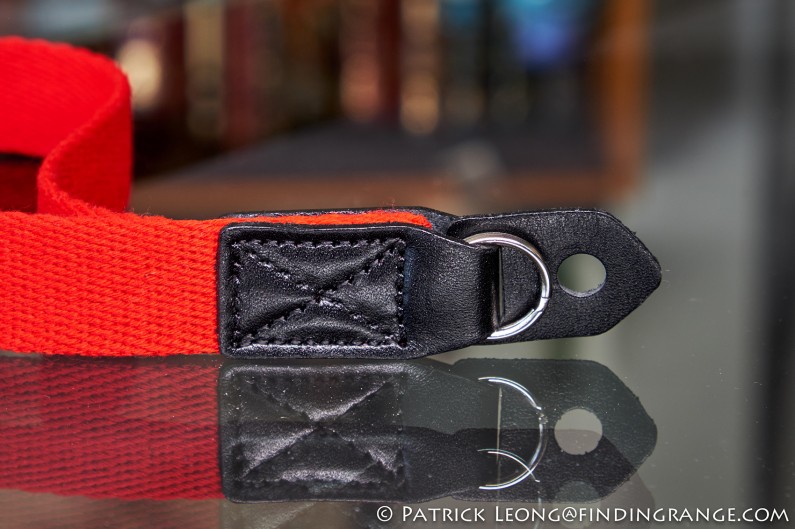 ↑ Here's a close up of the leather, acrylic, and the stitch work.
Now, let's talk about comfort.  The Artisan & Artist ACAM-295 is one of the most comfortable wrist straps that I've had the pleasure of using, which is another reason why I think it's worth the asking price of $60.  I was actually very surprised at the level of comfort.  Being that it is made out of acrylic fiber, I had some idea that it would be more comfy than say a leather version but not to this extent.  As I mentioned earlier, both the acrylic, and the leather are very soft, light, and flexible.  This in general makes the ACAM-295 very pliable, which is really what you want in a wrist strap.  Otherwise, it just feels very awkward, and maybe even a bit unwieldy.  It's worth mentioning that the thinness of the leather tab also adds to the overall flexibility of the wrist strap.  In some ways, the ACAM-295 is so comfortable that it almost feels as if I'm not even wearing a wrist strap.  It doesn't bother me or feel cumbersome over a long period of time.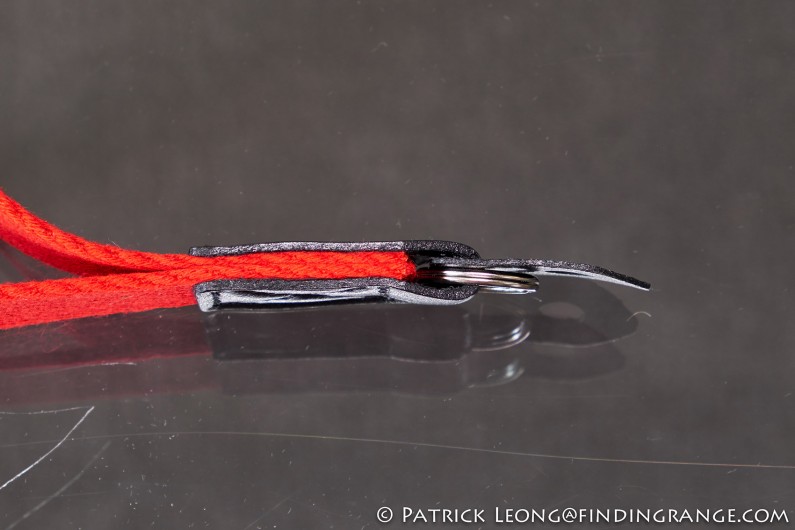 ↑ The leather is ultra soft and flexible.  The leather tab is thin, which adds to the flexibility.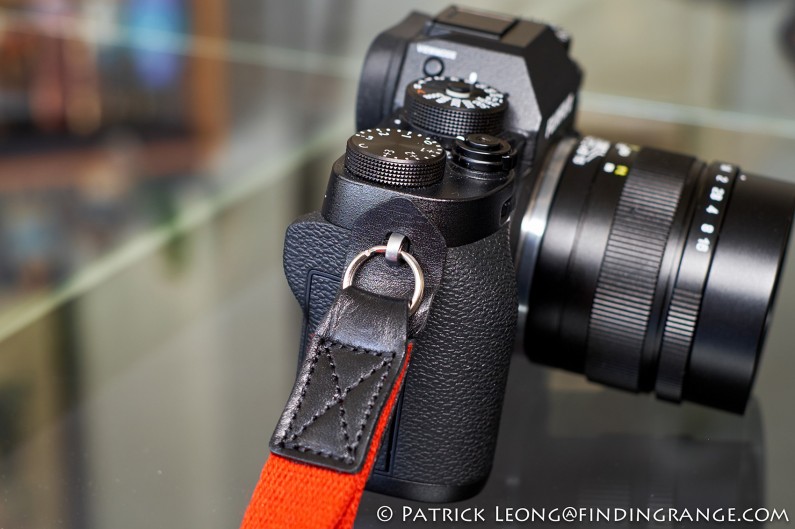 ↑ Here's the ACAM-295 attached to my Fuji X-T2.
I also really like the loop size of the ACAM-295.  I think my hand size is about a medium, and the fit is great.  The loop gives me enough space, so I won't have trouble putting it on during the winter when I have more layers or gloves on but at the same time, it isn't too small.  It's easy to slip on and off quickly.  One thing I really dislike is when a wrist strap's loop leans more on the smaller size.  It just makes it all that more cumbersome.  With the Artisan & Artist ACAM-295, I have enough flexibility where I don't feel like I'm tied to the camera by the strap.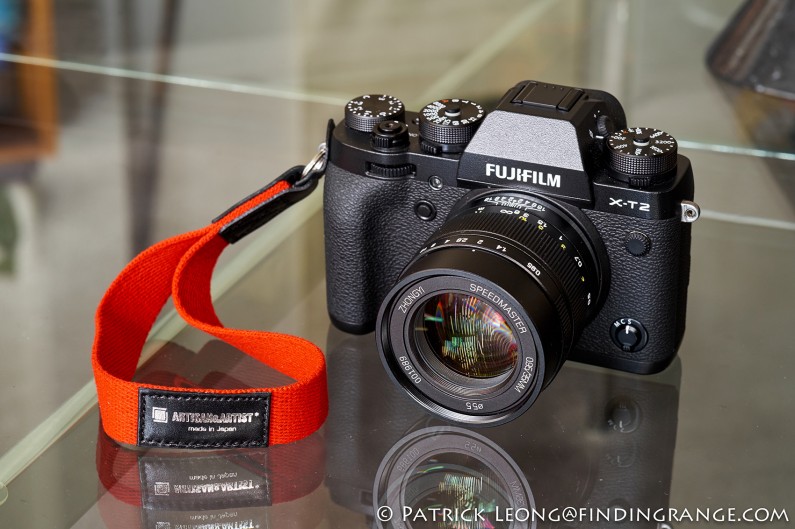 ↑ Here's another photo of the ACAM-295 attached to my Fuji X-T2 with the awesome Mitakon 35mm f0.95 Mark II lens that I'm currently reviewing.
Artisan & Artist ACAM-295 Camera Wrist Strap Verdict:
So, if you're in the market for a new wrist strap, I highly suggest you take a look at the Artisan & Artist ACAM-295.  Like the rest of the Artisan & Artist lineup, this is a top quality product.  In fact, I would argue the quality is up there with the best.  What really makes it special is the comfort, which is important if you're out there for long periods of time.  At the asking price of $60, it's definitely worth it.  You'll end up with a quality strap that'll last you a very long time.
Thanks for taking the time to read my review!  If you're considering purchasing the ACAM-295, and my review helped you decide, please help support this site by purchasing from any of the links in this review.  It will not cost you anything extra.  Thank you for your support!
Artisan & Artist ACAM-295 at B&H Photo: