7artisans 25mm f1.8 Lens Fujifilm X-Mount First Impressions:
Being that this is Memorial Day weekend, I'll make this short and sweet.  I finished my Fuji XF 80mm f2.8 Macro review, and I will post it in the beginning of next week but now, I'm going to talk to you a little about the Photoelectric 25mm f1.8 by 7artisans.  Why is this anything special?  The truth is, there are plenty of 25mm lenses that we can use on the Fuji X Series bodies.  Well, for one, this specific lens comes in at less than $70.  I have to say, I haven't felt the need for a 25mm lens but at this price, even I'm tempted to buy one :).  So let's take a closer look at it.
For $70, I didn't really know what to expect but I have to say, I was pleasantly surprised by the overall feel of the lens when I first took it out of the box.  Sure, there are lenses built better but for this price, it's pretty decent.  For one, you're getting an all metal body that comes in either black or silver.  It feels pretty tight overall with no loose parts or any play, at least from what I've experienced so far.  The focus ring is very smooth with just the right amount of resistance to help with precise focusing.  Unfortunately (at least for me), the 7artisans 25mm f1.8 has a de-clicked aperture ring.  It is equally as smooth as the focus ring though.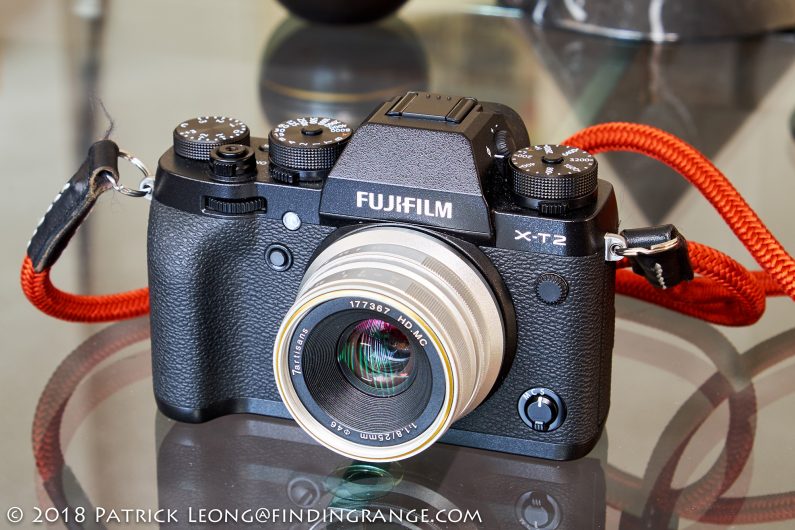 When the 7artisans Photoelectric 25mm f1.8 is mounted on my X-T2, the combo feels great because it's really well-balanced.  Weight wise and size, it really is nice on the X-T2.  It's great on the other Fuji bodies as well (I've tried it on an X-E1 as well).  My X-T2 almost feels pocketable yet at the same time, the lens doesn't feel so compact that its hard to use.  In fact, the 7artisans 25mm f1.8 is one of the easiest lenses to manually focus in my opinion.  Focusing is quick thanks in part to a short focus throw.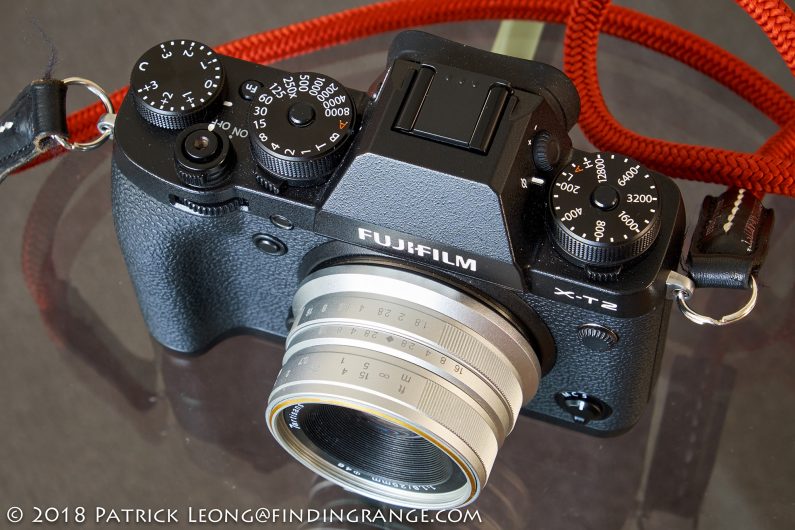 Image wise, this lens is pretty sharp at least in the center.  Of course, when you stop it down, sharpness does get better especially in the corners.  Color also seems pretty good with okay contrast.  The optics don't quite measure up to Fuji branded lenses but I think a lot of us assumed that; nevertheless, it's better than I thought it would be that's for sure.  You can definitely still get great results, and unlike the Fuji branded lenses, the 7artisan 25mm f1.8 comes in at less than $100.
So, I'll post a review soon with more details about the lens and of course, pics to back it up.  What I particularly like about the 7artisans Photoelectric 25mm f1.8, is how handy and fun it is to shoot with.  I can't get over it; I love the size and weight of this lens.  It's such a nice match for the Fuji bodies :).  Given the price, I can also see this as a lens for someone who may want to experiment with manual focus lenses but isn't necessarily ready to put down a lot of money for a manual lens.  Anyway, more soon, and thanks for stopping by.  Have a great weekend!