7artisans Photoelectric 55mm f1.4 First Impressions:
Hey everyone.  I have a bunch of stuff coming to this blog soon.  The reason I've slowed down in my posting lately is because I've been very busy finishing up my Leica APO-Summicron-SL 90mm f2 ASPH review.  It has become the longest review I've ever written, and it will have more photos than any other review I've ever posted by far.  But in the mean time, the 90mm APO put me in a portrait mood, and so I decided to see if I could get another portrait lens for the old Fuji.  I ended up getting in the 7artisans Photoelectric 55mm f1.4 in to review.  Do any of you know what it costs?  $119!  In addition to Fuji X Mount, this lens also comes in Canon EF-M Mount, and Sony E-Mount.  Here are my first impressions of it.
At first glance, I was a bit surprised because I wasn't expecting a lens this wonderfully compact.  Just look at the photo below, and see how the 55mm f1.4 compares in size with my XF 56mm f1.2 APD.  Yes, the XF 56mm f1.2 is autofocus, and the glass is better but still, it's a huge plus in my book to have such a compact and fast lens for portraits.  Another great thing is you don't need any type of lens adapter.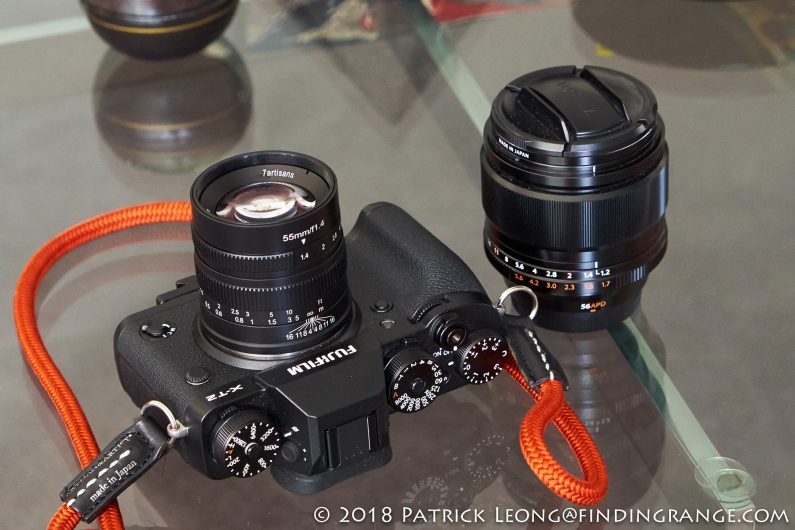 The lens also feels quite solid, and that's mostly thanks to the metal construction.  The focus ring is very smooth with a nice amount of resistance to aid in accurate focusing.  The aperture ring though, is a de-clicked type, which I'm not a fan of but it is also smooth as well.  The thing I notice though is sometimes the aperture ring can slide a bit out of it's f1.4 setting.  So, you just have to be a bit more observant.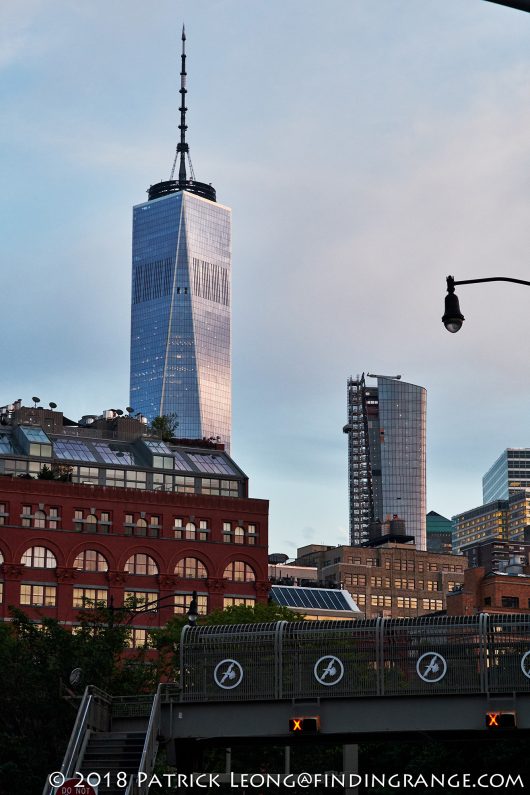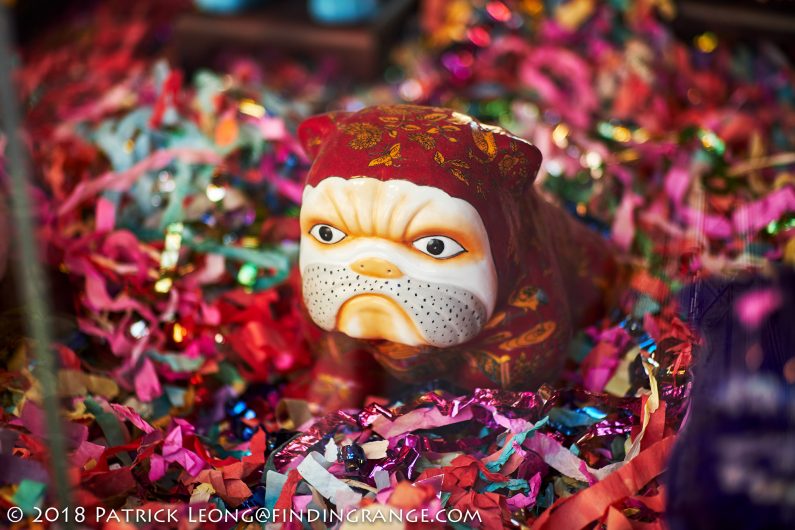 Image quality is actually pretty decent from what I experienced so far.  The 55mm is sharp even at f1.4.  Thanks in part to a 14 blade diaphragm, bokeh is very smooth.  The samples right above this paragraph and below are shot at f1.4.  The 55mm f1.4 may not be up to the optical quality of say the XF 56mm f1.2 but then again, look at the huge price difference.  Currently, the XF 56mm f1.2 R lens costs $899 (current $100 rebate), while the XF 56mm f1.2 APD R lens costs $1,349 ($150 rebate).  Like I mentioned earlier, the 7artisans is just $119.  It's really such a great way to get a fast portrait lens.  Plus, the pics still look great.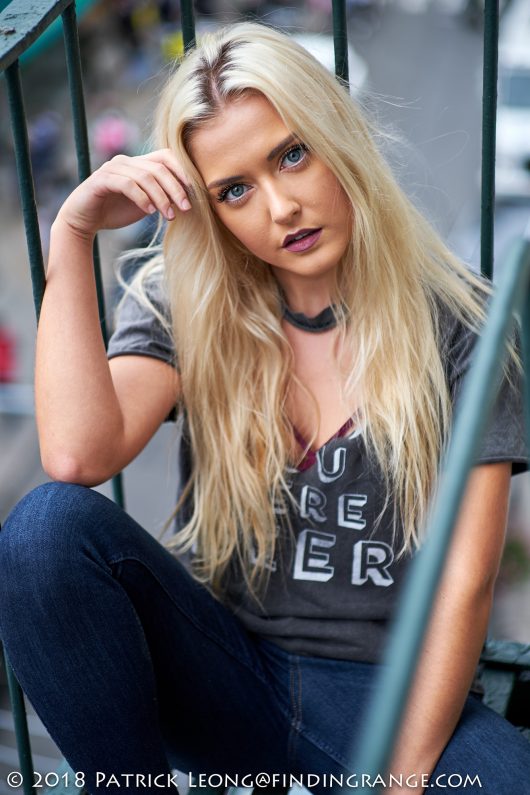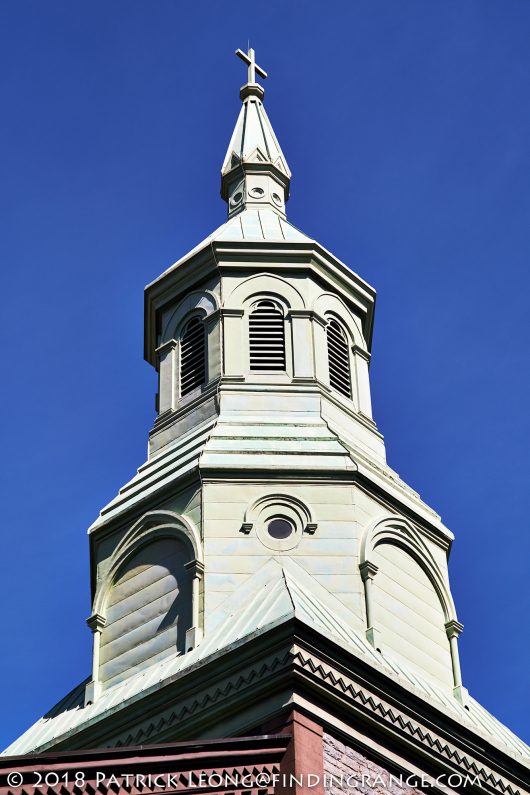 Focusing wise, the focus throw isn't that long, so it is quick to get in the ballpark of your subject.  However, I found focusing at f1.4 can be a little difficult depending on the subject.  For instance, I use a combination of focus peaking and magnification to nail the focus when I am shooting a person.
So far, the 7artisans Photoelectric 55mm f1.4 has been great to use.  I tested the 25mm by 7artisans before, and while they are different focal lengths, I think the optics on the 55mm are better.  Expect my review to come soon.  Thanks for stopping by, and have a great weekend!