Fujifilm X-T3 Mirrorless Camera First Impressions:
Fujifilm is always coming out with cool new stuff, and today, I'll be talking a little about the new Fujifilm X-T3.  As some of you know, I'm a big fan of the X-T Series.  I not only reviewed the X-T1 and X-T2 but I liked them so much that I bought both.  I was tempted for a moment by the X-H1 but at the time of its release, I had a feeling the X-T3 was just around the corner, and I also had a feeling we would see a lot of new tech (like the new sensor), and so I waited.  Two or three weeks ago, I received a call from Bob at Bergen County Camera telling me his first X-T3 arrived and it had my name on it.  I haven't mentioned the camera on my blog yet because I've been busy with a whole bunch other things but I have big plans for the X-T3; in other words, you can expect a very big review with plenty of pics to back it up.  In the mean time, I thought I'd write about my initial impressions.
In terms of build, the Fujifilm X-T3 feels, and actually looks pretty much like it's predecessor, the X-T2.  It's difficult for me to even tell the difference between them, which is good because I felt the X-T body had always been well-designed.  On closer inspection though, there are some key differences.  For one, the X-T3 adopts some of the X-H1's features like the large top-panel dials, rear-panel buttons, and clicking touch of front and rear command dials.  There's a new touch panel.  The EVF's diopter adjustment also has a locking mechanism now.  Speaking of the EVF, I'm glad the resolution has finally been increased from 2.36 MP to 3.69 MP.  Lastly, it now comes in either silver or black.  As you can see, I went for the silver this time around, which I do not regret in the least bit.  I think it looks great in this color.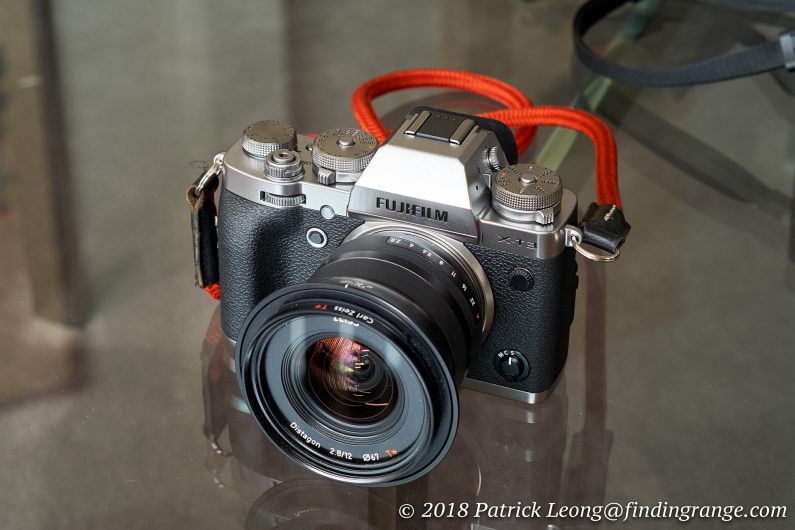 ↑ The Fujifilm X-T3 with one of my favorite lenses, the Zeiss Touit 12mm f2.8.
We also now have the back-illuminated 26.1 MP X-Trans CMOS 4 sensor, and X-Processor 4, which is about 3 times faster than current models.  Together with the sensor, Fuji claims the X-T3 achieves the highest level of image quality and AF accuracy in the history of the X Series.  Those are bold claims, and in terms of image quality, it has been superb so far but so was the quality from the X-T2.  Just because a new model has come out, it doesn't mean the older one is bad :).  To see how much of a difference there really is between the two, I'd like to spend more time with it.  Don't forget, these are just my first impressions.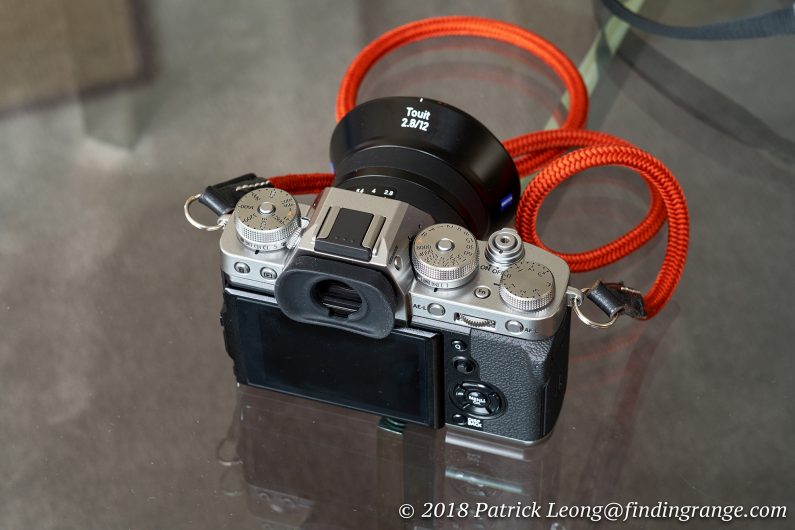 ↑ Top panel of the X-T3.
As for the autofocus, the sensor now has about 2.16M phase detection pixels, which is more than four times the amount in other current models.  The phase detection AF area is basically expanded to the entire sensor.  Also, the low light autofocus limit has been expanded from -1EV to -3EV, so if you're in the habit of say shooting a scene that's lit only with candles, then you're in luck with the new Fujifilm X-T3.  Lastly, AF refocusing has been improved and so has the face detection.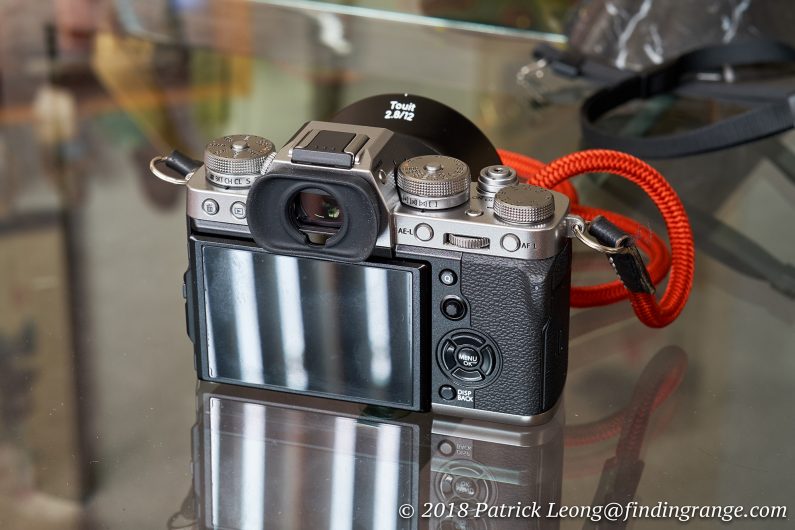 ↑ Back of the X-T3.
There are many more improvements that I will discuss in depth in my review.  I figure there's no point in listing all the numerous features when you can read all about them in a press release.  I think what's more important is to just talk about the overall user experience so far.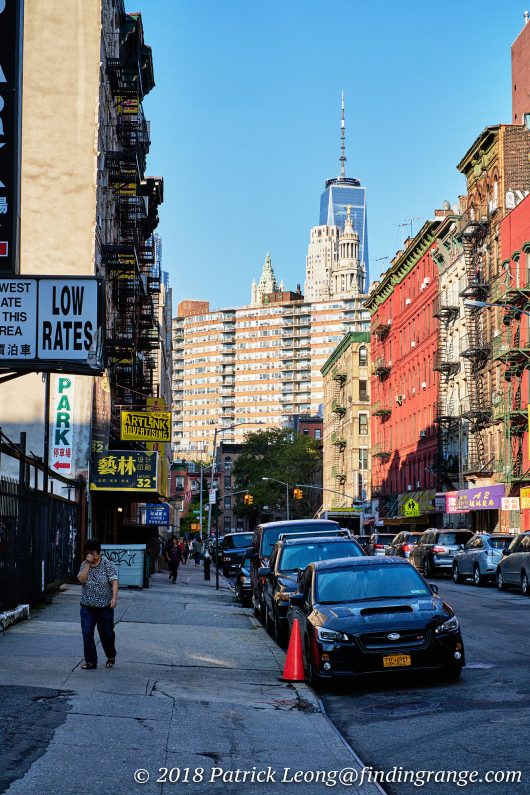 ↑ Somewhere in the Lower East Side of Manhattan with the XF 35mm f1.4 R lens.
It's actually been great to use the Fujifilm X-T3. The X-T Series has always been extremely popular in the X Series system.  At least for me, out of the entire X Series system, it really just offers the perfect combination of traits and features.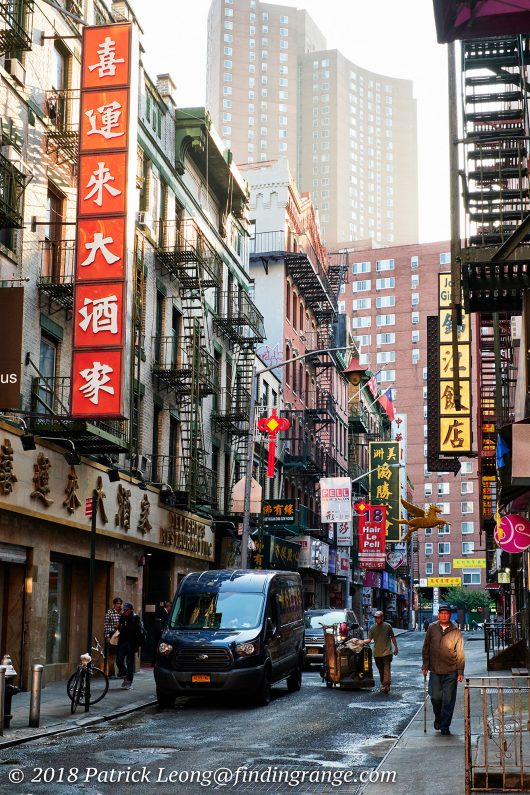 ↑ Early morning in Chinatown with the XF 35mm f1.4 R lens.
So, there is a fear that whenever Fuji comes out with a new version, they'll do something that will mess it up, at least in my mind.  That actually goes with anything that I really like, not just Fuji cameras.  So far, this feels just like my X-T2, which basically means it's like an old friend.  You still have all the great traits like image quality, speed, performance, build quality, size, and user friendliness of the last generation but all of these qualities have just been enhanced.  In other words, the X-T2 was perfect in my eyes (at least in the X Series world), and none of what made it such a great camera has changed in a negative way; it has only been improved but the overall essence of the camera is still the same.  Now, it's also cheaper by $100 and it comes in silver :).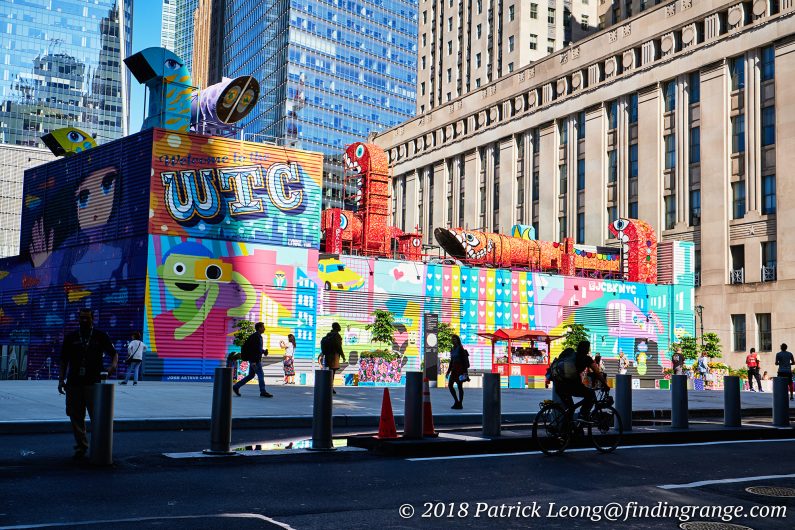 ↑ This was taken with the XF 18-55mm f2.8-4.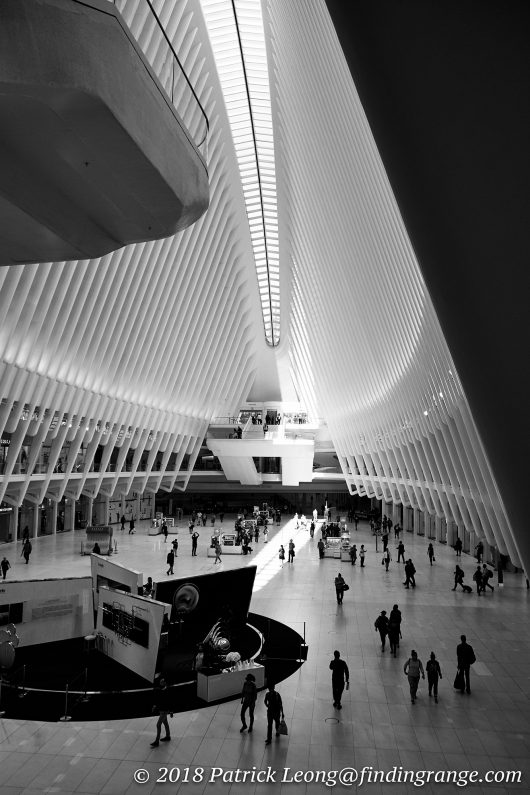 ↑ Here's another shot taken with the XF 18-55mm.
Anyway, I will keep all of you updated, and post a few articles with the Fujifilm X-T3 even before I post my review.  I'm trying to get a photo shoot going soon to really put the X-T3 through its paces using the XF 56mm f1.2 APD and maybe even the Leica 75mm Summilux.  I think using the Summilux on this new camera might be kind of fun :).  Thanks for stopping by!
The Fujifilm X-T3 is available at: