Billingham AVEA 7 And AVEA 8 End Pockets First Impressions:
Hey everyone!  I am doing last minute packing for my vacation while writing this, so I am kind of in a rush but I just wanted to write up a first impressions post about the new Billingham AVEA 7 and 8 end pockets.  As many of you know, I am a huge Billingham fan, so everything new that they release, I try to get my hands on :).  So, let's get started.
The Billingham AVEA 7 and AVEA 8 are side pockets that to many Billingham bags.  There are also the AVEA 3 and AVEA 5 end pockets as well, which I did review here.  If you like the Billingham bag that you you currently own but want maybe a little more room without purchasing a new bag, these little end pockets are definitely an option that you should consider.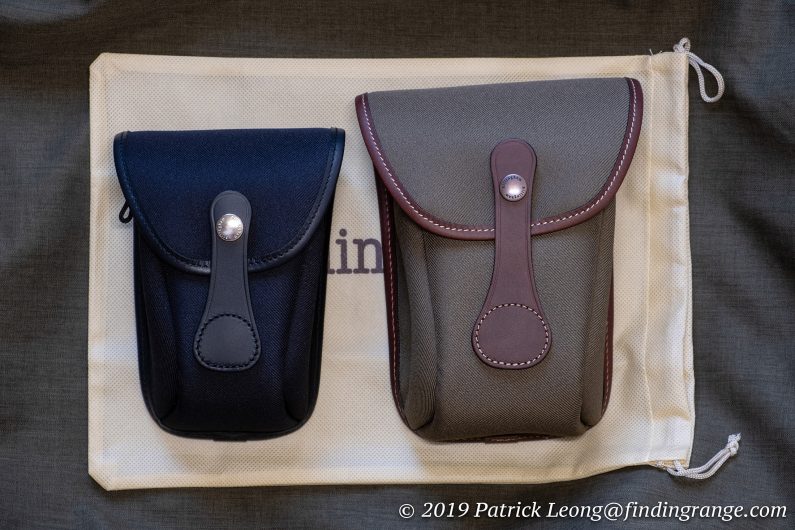 ↑ The Billingham AVEA 7 (left) and AVEA 8 (right).
Both end pockets are made just like the Billingham bags.  The quality is top notch as always.  The end pockets are expertly crafted, and the materials used are the highest in quality.  Billingham bags and accessories aren't cheap but you sure do get what you pay for with them.  I have been a user for several decades, and I am a loyal fan for a reason: they are no-nonsense products that have always delivered in terms of quality and function.  I have several bags that I've owned for many years, and I still used them regularly in all types of weather.  I have a Hadley that is even several decades old, and it's actually the bag I'm taking on vacation with me :).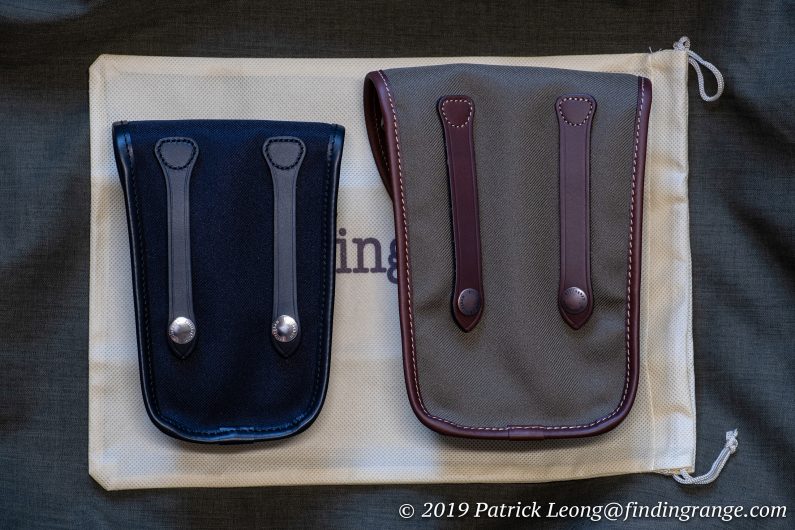 ↑ The back of the AVEA end pockets.  Those leather straps attach to your bag.
In terms of materials, the AVEA 7 and AVEA 8 come in canvas and Billingham's FibreNyte material.  FibreNyte is awesome because it's very similar to the feel of canvas but it's even more heavy duty, and wear resistant.  It's also more fade resistant.  Canvas is a little softer though.  Both materials are great; both materials also have three layer waterproofing.  My preference though is for the FibreNyte.  In fact, every bag I buy from Billingham is now FibreNyte.  Color wise, there are so many to choose from now that I'm not even going to list them.  Let's just say that you can definitely find the AVEA pocket that match your Billingham bag.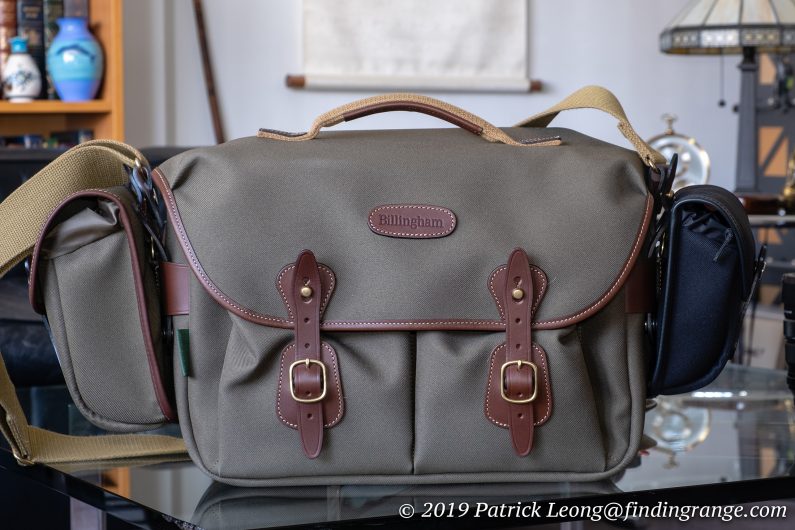 ↑ The AVEA 7 and AVEA 8 side pockets attached to a Billingham Hadley One.
So, let's take a closer look at these AVEA pockets.  Basically, they have two very thick leather straps on the back that slide into the leather part that's on the side of your bag.  It's super easy to attach, and they do not come off easily at all because they are held in by two heavy duty press studs.  So, you don't really have to worry about theft or the end pockets falling off accidentally.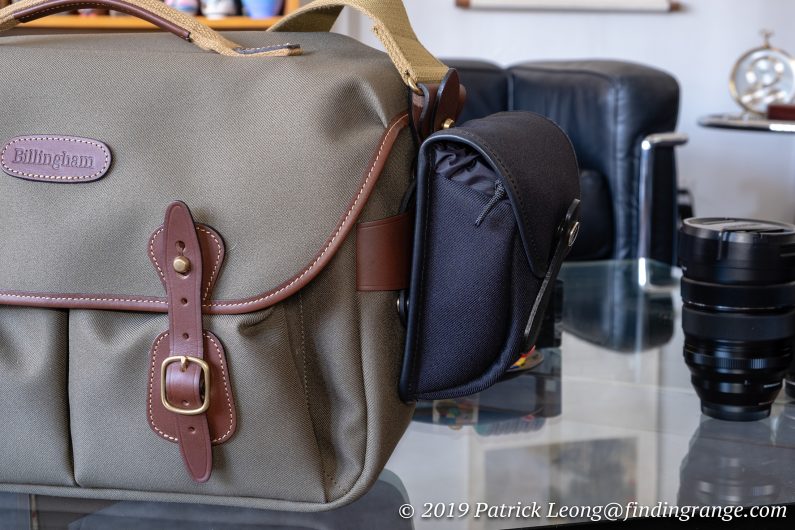 ↑A close up of the AVEA 7 attached to the Hadley One.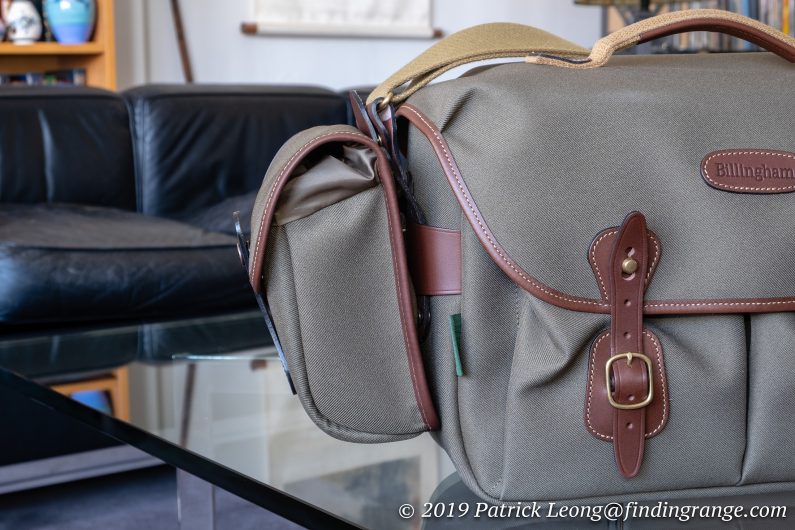 ↑ A close up of the AVEA 8 attached to the Hadley One.
These AVEA pockets are pretty cool in the inside too.  The main flap of the AVEA 7 and AVEA 8 is held by a heavy duty press stud.  Once you open it, you'll see additional protection in the form of a drawstring closure.  Inside, you'll see a small back pocket for miscellaneous items, and a padded interior.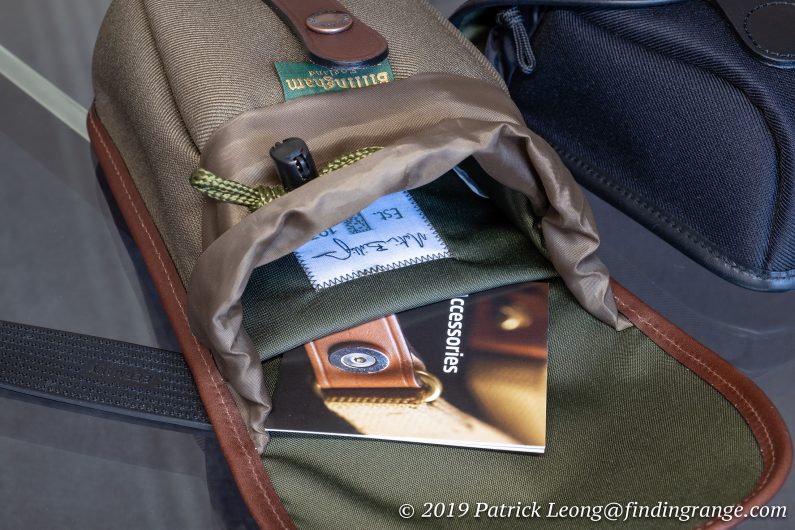 ↑ Inside of the AVEA 8.  There's the back pocket.
As for storage space, the AVEA 8 will fit a compact mirrorless or rangefinder camera.  I was able to get my Leica M6 with a 35mm Summicron ASPH and hood attached in it.  The M fits it perfectly actually.  The AVEA 7 is smaller, and will fit items like a flash or a compact camera/point and shoot.  I didn't have a point and shoot on hand but I'll get one, so I can photograph it for the review.  My flash is also at my studio, so I'll also photograph the AVEA 7 with it for the the review.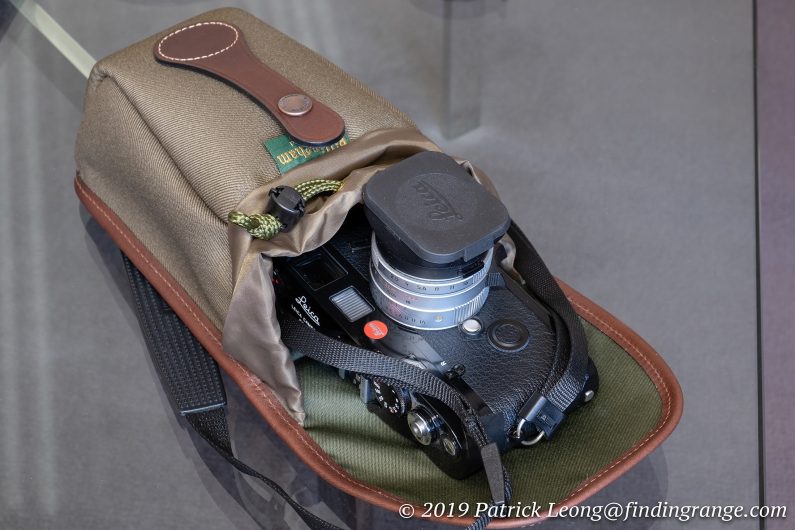 ↑ The AVEA 8 is perfect for a smaller mirrorless camera, such as, a Fuji X100F or a rangefinder like the Leica M6 you see here.
As I mentioned earlier, the AVEA 7 and AVEA 8 fit many Billingham bags.  Here are the list of bags in terms of compatibility:
AVEA 7:
Hadley Digital
Hadley Small Pro
Hadley Pro
Hadley One
Hadley Large Pro
S4
L2
f2.8
f1.4
25 Rucksack
AVEA 8:
Hadley Pro
Hadley One
Hadley Large Pro
25 Rucksack
I have to get back to packing but expect a full review of the Billingham AVEA 7 and AVEA 8 bags soon.  For more info, you can also check out Billingham's own site.  Thanks for stopping by!