Leica APO-Vario-Elmar-T 55-135mm f3.5-4.5 ASPH First Impressions:
I've been posting a lot of Fujifilm content lately, which isn't bad at all but I've neglected a lot of other stuff.  So, in an effort to include other gear, today I bring you my first impressions of the Leica APO-Vario-Elmar-T 55-135mm f3.5-4.5 ASPH.  For Fuji fans, don't worry; stay tuned, and you'll see the new Fuji gear I'm currently reviewing :).  Getting back to the 55-135mm, as some of you know, this is an L Mount lens, so it's designed for cameras, such as, one of my favorites, the Leica CL or the TL.  It can also be used on the SL as well.  Being that this lens is an 80-200mm equivalent, I guess you can use this lens for wildlife and stuff like that; however, I live in NYC, so other than the occasional turkey we might find in Staten Island lol (there really are turkeys there), I haven't been using this lens much for say photographing birds.  But I shoot primarily portraits and boudoir these days, so I've been using the lens a lot for those types of images.  Anyway, expect a full in-depth review of this lens soon.  Right now, here are my first impressions of it.  By the way, everything here was tested on the CL.
So, let me get this out of the way first.  The price of this lens is $1,895, which is definitely not cheap.  For that price, you can buy quite a lot of gear.  But after using the Leica APO-Vario-Elmar-T 55-135mm f3.5-4.5 ASPH for the last couple of weeks, I can see why this lens is so expensive.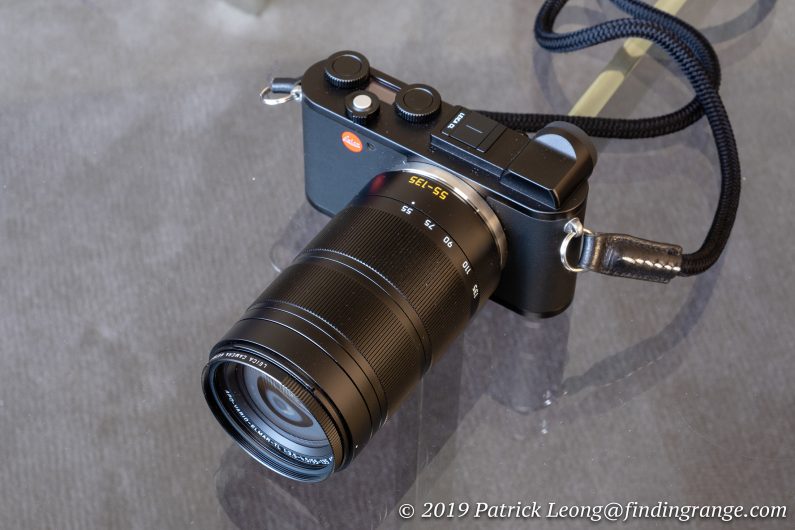 ↑ The APO-Vario-Elmar-T 55-135mm f3.5-4.5 ASPH attached to the Leica CL.
Let's talk about the overall build and design first.  When I took this lens out of the box, I was quite impressed with it.  Honestly, the pics just don't do it any justice, and they really don't convey how special this lens feels in the hands.  It's so well-made.  Yes, this is one expensive zoom but like a fine watch or a nice car, you're getting what you paid for here.  It's all in the little details and this zoom does not disappoint.  For instance, any seams or gaps that you see are so small,  and tight that the lens feels like it was carved out of a single block of metal.  The quality can even be felt as you turn the zoom ring.  The movement is just so smooth, yet at the same time, tight feeling.  The lens just feels so refined in terms of build.  So far, while I have not tested every single lens in the world, I haven't experienced this kind of quality in APS-C.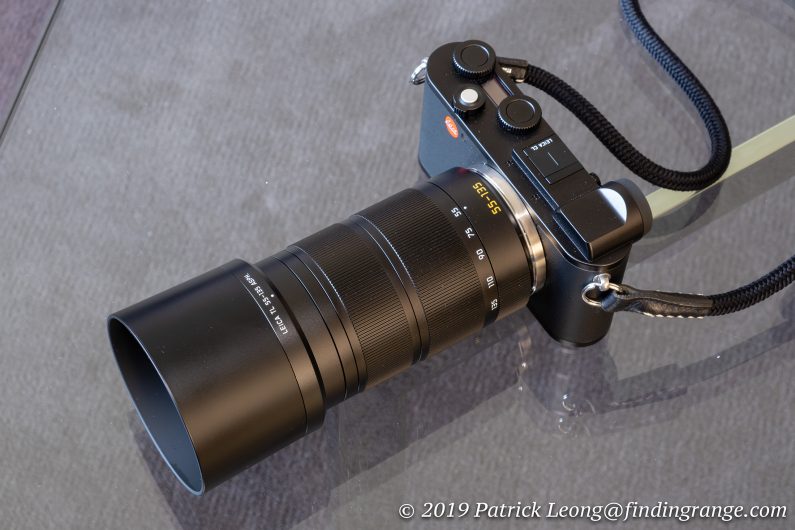 ↑ The APO-Vario-Elmar-T 55-135mm does come with a lens hood.
The Leica APO-Vario-Elmar-T 55-135mm f3.5-4.5 ASPH is also very solid and dense feeling.  Weight wise, at 500 g, it's just right.  It's heavy enough that it helps with stabilizing the lens while you're shooting, and the weight does add to its premium feel.  At the same time though, it's light enough where you aren't making excuses to leave it at home.  It's also worth mentioning that for an 80-200mm equivalent zoom, it's actually very compact.  I've been carrying the APO-Vario-Elmar-T 55-135mm around everywhere with me.  It fits in my smaller bags, and I don't feel tired at the end of the day lugging it around.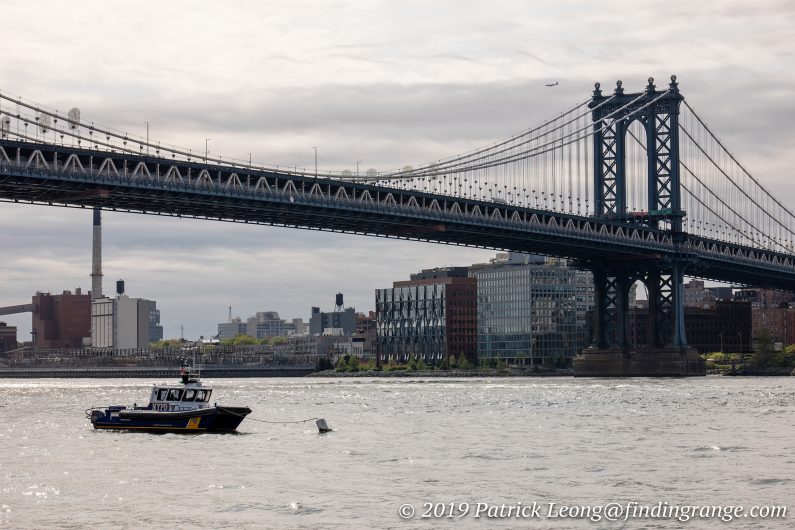 ↑ Taken in the AM using the 55mm focal length at 200 ISO. f8 and 1/640s.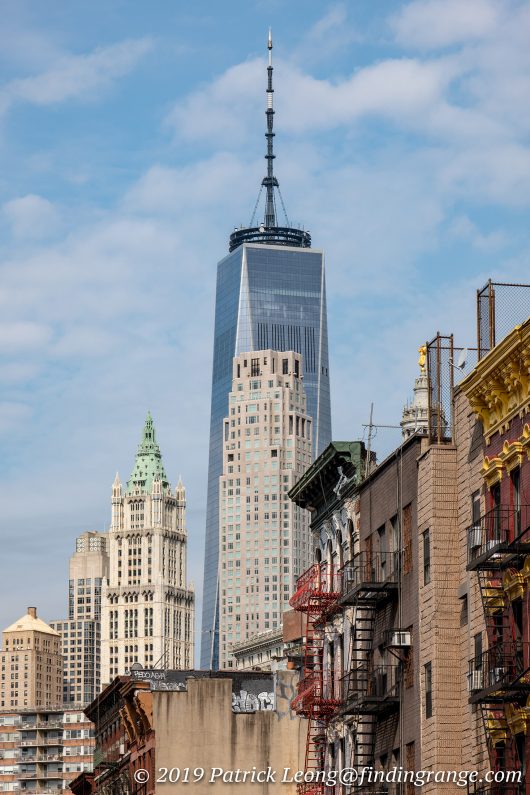 ↑ This was taken using the 88mm focal length at 200 ISO.  f8 and 1/640s.
In terms of image quality, I knew it would be good but not this good.  Truthfully, I never really wanted to test the 55-135mm Vario-Elmar because first off, I don't really shoot with lenses of this focal length.  Second, with wide open apertures of f3.5-4.5, it's definitely not one of the faster lenses out there (I do love my fast lenses).  Third, I'm more of a prime shooter than a zoom enthusiast.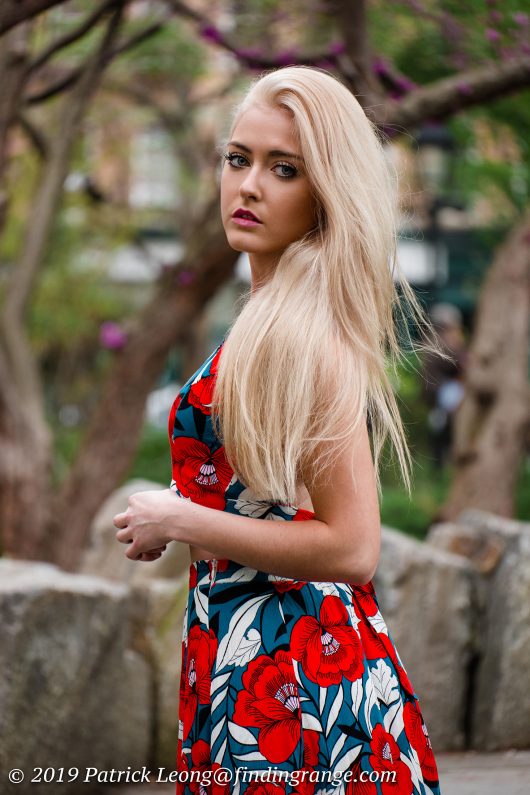 ↑ Being that this lens has a more modest wide open aperture, you're not going to get ultra shallow depth of field but it's still pretty decent.  This was taken at f4.5 using the 135mm focal length.  800 ISO and 1/250s.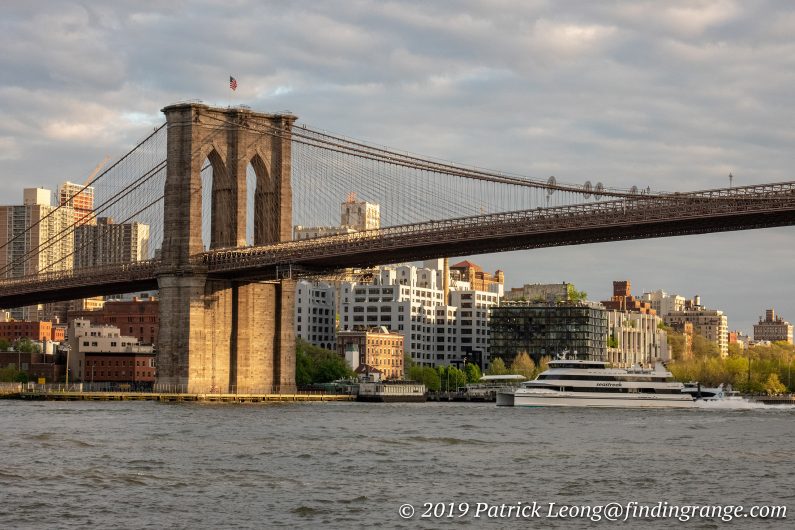 ↑ This was taken using the 55mm focal length at 2500 ISO.  f11 and 1/500s.
I made a mistake; I should've reviewed the Leica APO-Vario-Elmar-T 55-135mm f3.5-4.5 ASPH earlier because it has been simply fantastic.  I'll definitely go into more detail in my review but so far, I haven't found much of anything wrong with it image quality wise.  In fact, this is one incredibly sharp lens…so sharp that I actually want to say next level sharp in the APS-C world.  The images are so crisp and clear.  I know I don't have that many images in this first impressions post; I just haven't had the time to process them all.  Wait until you see the review.  This lens can seriously perform, and hang with the best of them.  I guess the only thing I really miss is a thinner shallow depth of field.  The depth of field can still be pretty thin, and you do get great bokeh; just don't expect that same look you would get from say a 90mm Summicron at f2.  Plus, I did run into situations when I was shooting around sunset, and I had to really boost the ISO, which I'm not a fan of, since I am a little old school, and I prefer to shoot at low ISOs.  But it's not the end of the world, and there is a huge benefit to a more modest large aperture: compact size.  The APO-Vario-Elmar-T 55-135mm really fits and balances nicely with cameras like the CL.
So, expect my review of the Leica APO-Vario-Elmar-T 55-135mm f3.5-4.5 ASPH soon.  I'll make sure to add a lot of different images to give all of you a good idea of how this lens performs.  Thanks for stopping by!