Fujifilm XF 16mm f2.8 R WR Lens First Impressions:
I reviewed the XF 16mm f1.4 a long time ago when it was first released, and found it to be one of Fujifilm's best lenses.  It's decently made, autofocus is good, and best of all, the image quality is superb.  Being that it's a 24mm equivalent, it's also a popular focal length.  However, with its large aperture of f1.4, it's a physically big lens.  The truth is, not everyone really needs that large aperture, especially for something like a 24mm equivalent.  I for one, shoot most of my wide angle lenses with smaller aperture settings, and would gladly have a slower lens, if it meant it would be a lot more compact, not to mention, also significantly cheaper.  Well, Fujifilm listened, and they recently released the XF 16mm f2.8 R WR lens.  It's two stops slower but it's also much more compact, and the price makes it almost a steal if you ask me.  Here are my first impressions of it.
This 24mm equivalent by Fuji is a lens that should've been released a long time ago if you ask me.  Don't get me wrong; I loved using the XF 16mm f1.4.  To me, it's still one of the best lenses you can get for the Fuji system optics wise but for what I, and I imagine a lot of people use a 24mm equivalent for, you don't always need the f1.4, and therefore, who wants to carry such a big lens around?  For instance, some people don't mind stopping down the lens a bit, and would rather have something more compact for street photography.  For me, I've found myself using this lens more for environmental portraits, and for those particular shots, I'm actually okay with a wider depth of field.  I particularly like the focal length for environmental portraits because it gives me that wide angle perspective but it's not quite as extreme as say a 21mm or an 18mm.  At the same time, it's wider perspective looks a little bit better to me, and adds a bit more flare than a 28mm or a 35mm.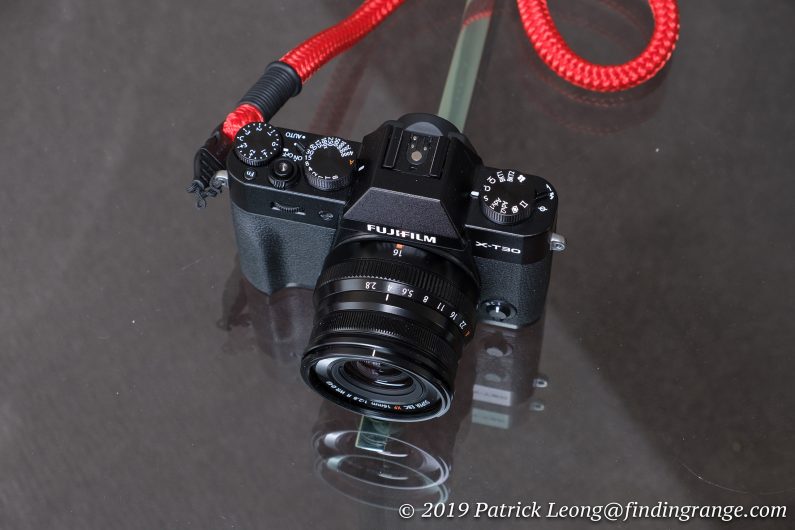 ↑ The XF 16mm f2.8 without lens hood mounted on the X-T30.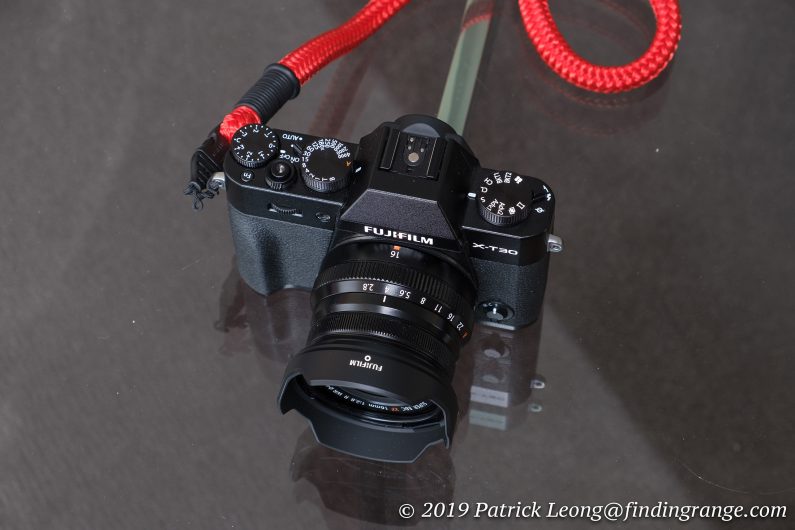 ↑ I think the lens hood is a good design. 
The XF 16mm f2.8 R WR lens does lose two stops when compared to its larger, and more expensive sibling but at f2.8, it's still a relatively fast lens.  Plus, it loses a lot of bulk, and therefore, is not only easier to carry around, it's also more discreet.  It's built really well, and it feels very solid as well.  The aperture ring clicks solidly in third stops, and the focus ring is smooth.  Like its f1.4 sibling, the XF 16mm f2.8 is also weather sealed, and the autofocus is so quick that it's not even something I think about when I'm using it.  I just point and click.  When you combine this lens with a compact Fuji camera like the X-T30, which I am also currently reviewing, it becomes a dream street camera system, if you ask me.
↑ This was taken with the X-T30 at f5.6, 800 ISO.  The shutter speed was 1/250s.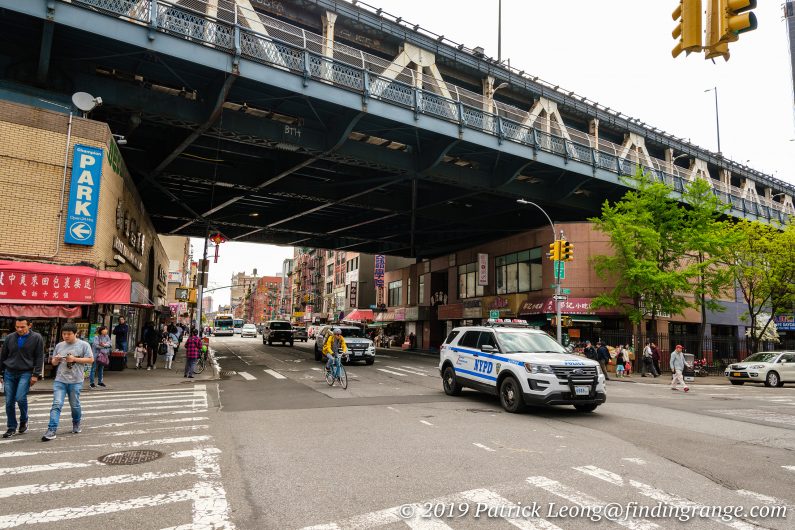 ↑ Here's one taken with the X-T30 at 320 ISO, f5.6.  The shutter speed was 1/250s.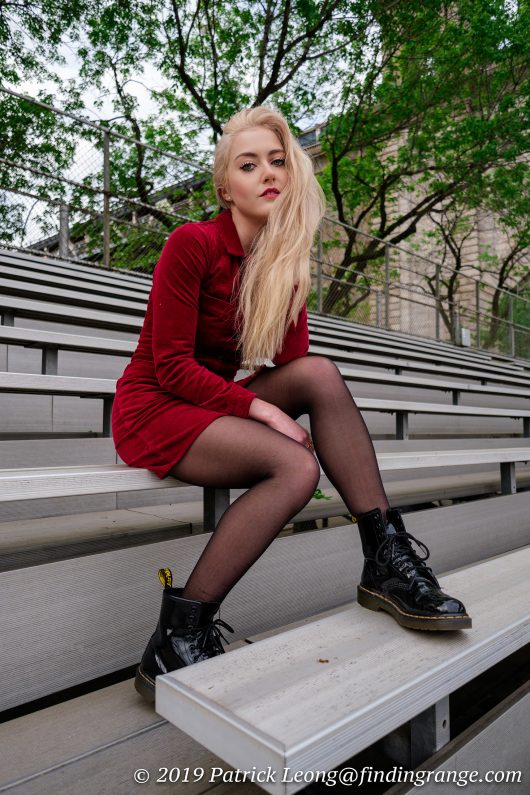 ↑ This was taken at f2.8, 160 ISO.  The shutter speed was 1/210s.
While I will go into further depth in my review, the XF 16mm f2.8 R WR lens also scores points in the image quality department.  This lens is sharp, and delivers the goods.  Color rendition is excellent giving you that Fuji look, and so is clarity.  Flare is also well-controlled for the most part, however, I have experienced an occasional flare or two.  I'll go into more details in my review.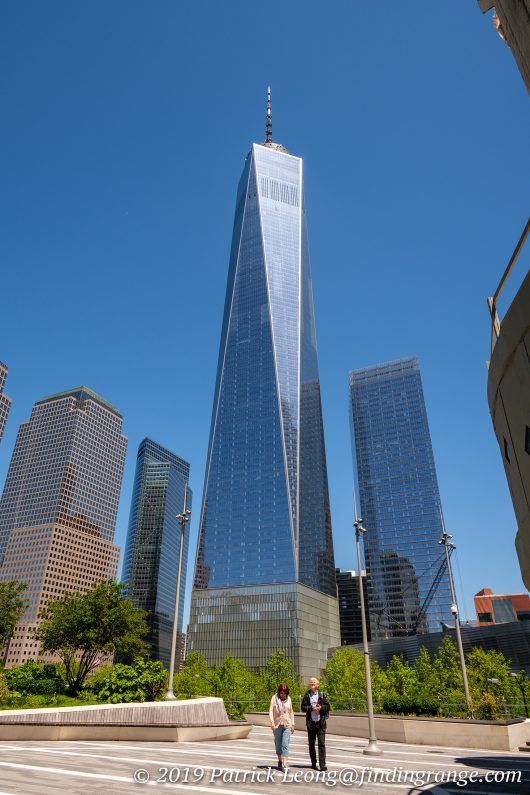 ↑This was taken at 160 ISO, f8.  The shutter speed was 1/320s.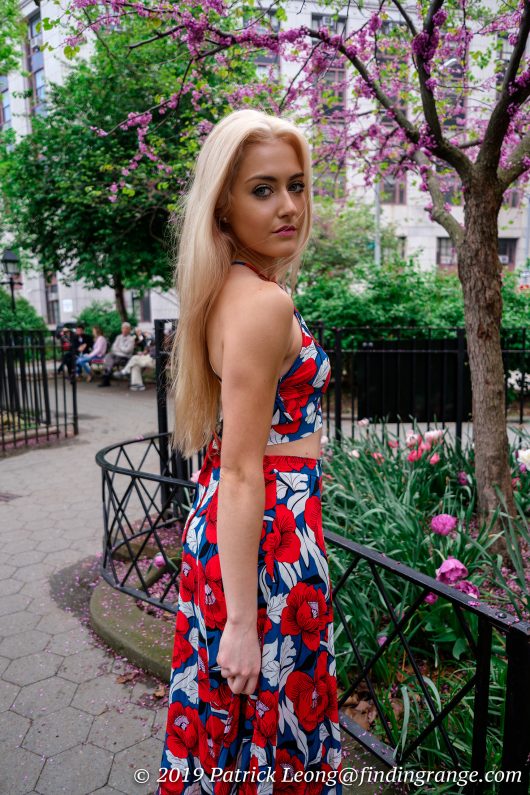 ↑ This is another shot taken at wide open aperture at 160 ISO.  The shutter speed was 1/160s.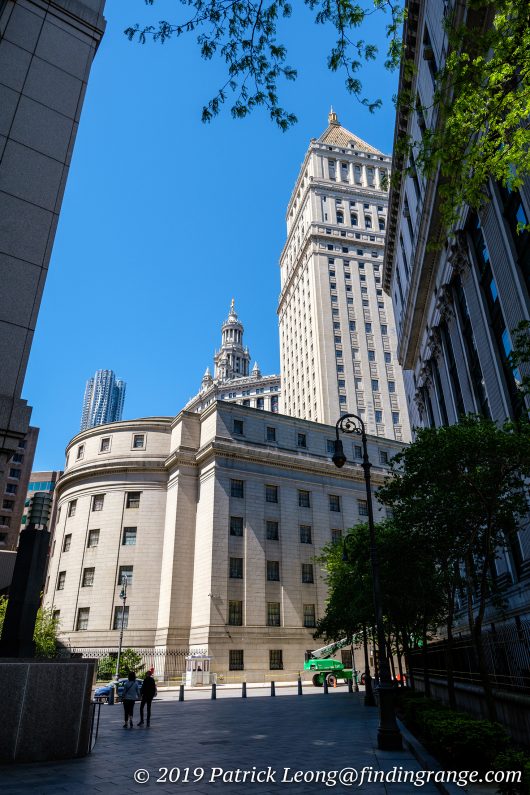 ↑ This was taken at 200 ISO, f8.  The shutter speed was 1/250s.
Overall, for the price of just $399, I'm finding the XF 16mm f2.8 R WR lens to be pretty difficult even for me to ignore, and I don't need another 24mm equivalent.  I know I'm not done reviewing it but I have to say, I love this lens.  Price, size, build, image quality, and performance: it really has everything going for it, if you ask me.  I even love the lens hood design.  Expect my full review soon, and thanks for stopping by!
The XF 16mm f2.8 R WR lens can be purchased in black or silver at B&H Photo.