Rokinon 12mm f2.0 NCS CS Lens First Impressions Fuji X Mount:
There's an ultra wide angle lens for the Fuji X mount that I've always wanted to try but for some reason, I just never did.  The lens is the 12mm f2.0 NCS CS lens by Rokinon.  So, I finally got my hands on a copy, and here's my first impressions of it.
I've always been a fan of the Rokinon and Samyang stuff.  They usually aren't that expensive yet the optics are, for the most part, excellent.  The build is pretty decent too.  Take for instance this 12mm f2.0 NCS CS lens.  It's made of plastic and metal.  Everything is well put together with no creaks or loose parts.  The aperture ring clicks distinctly in half stops, and the focus ring is smooth.  It's also a bit tight, which seems to be a thing with Rokinon and Samyang lenses, at least with most of the ones I've tested.  The 12mm also comes with a lens hood that is reversible for easy storage, and you can get the lens in either black or silver.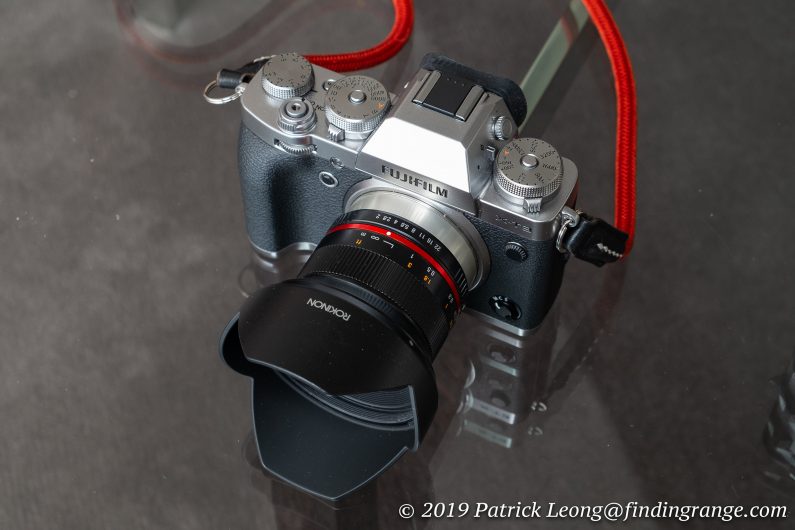 ↑ Here's the Rokinon 12mm f2 with the lens hood attached.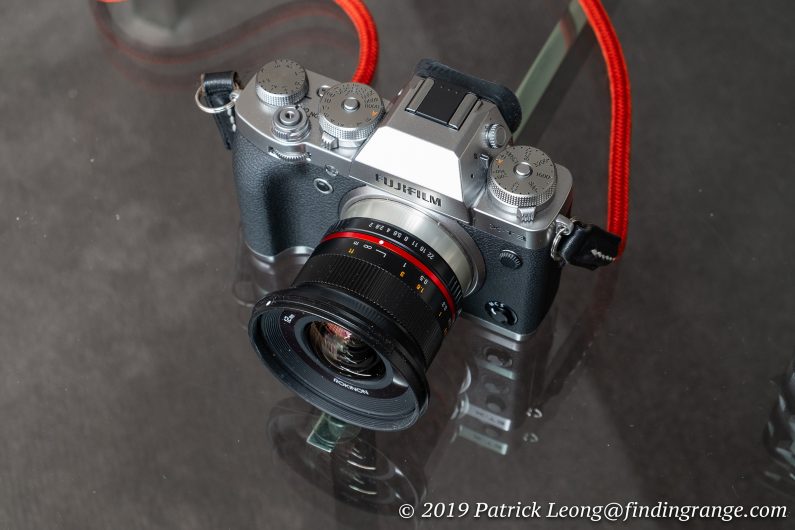 ↑ The 12mm f2 can be quite compact without the lens hood.
This lens is also just easy to live with, which is something I always want from a wide angle.  I use wide angle lenses for cityscape and street work.  These are lenses I'm going to be walking around with all day.  The 12mm f2.0 NCS CS lens is compact, and at 260 g, it's a lightweight.  It balances beautifully on a Fuji body.  I've been using it on my Fuji X-T3 but I have tried it on my old X-E1.  It feels great on that camera as well.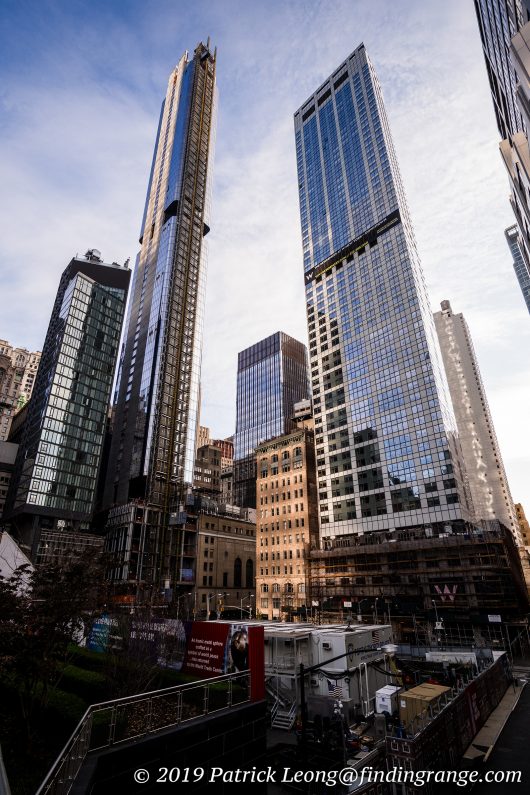 ↑ This shot was taken at f8.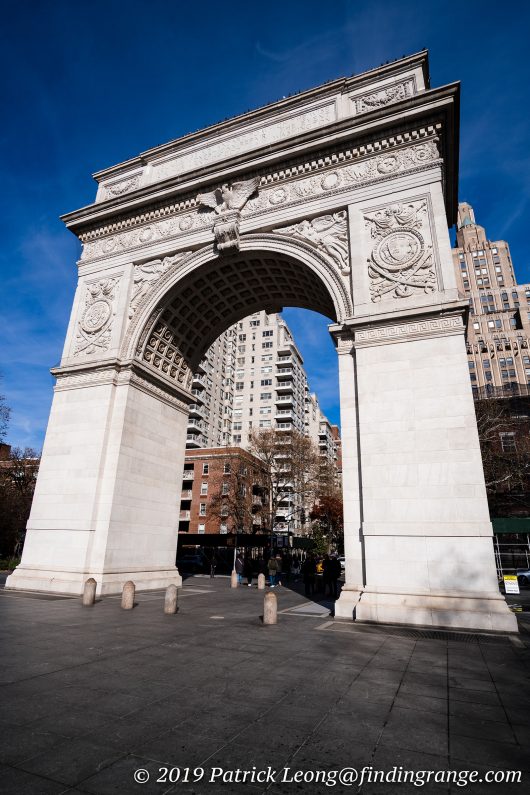 ↑ This was taken at f8 in Washington Square Park.
↑ This was taken at f5.6.  Black and white conversion was done in Camera Raw in Photoshop CC.
As for image quality, this lens has been fantastic so far.  Color render and contrast are decent.  It's also sharp as a tack.  In my opinion this lens compares quite favorably with much higher priced wide angle optics.  Focusing, of course, isn't even an issue considering the 12mm f2.0 NCS CS lens is an ultra wide angle lens.  What I particularly like is that you have an f2 lens here but you're not really paying for it in terms of size and weight.  Plus again, the optics are excellent too.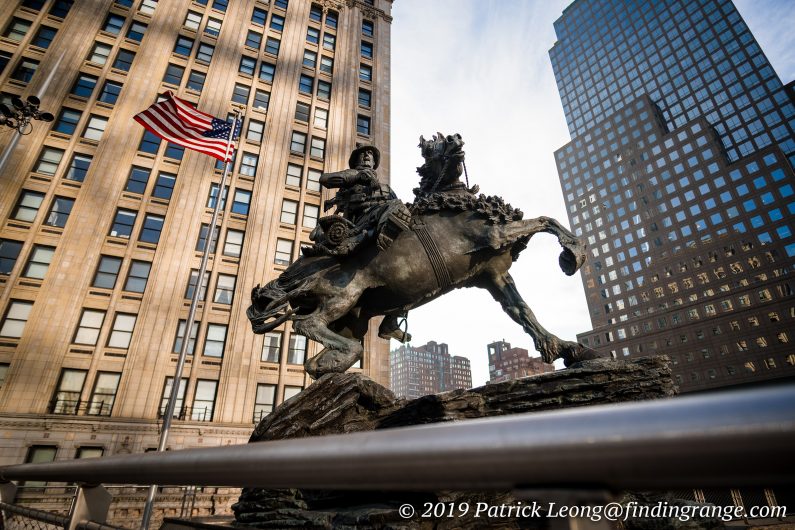 ↑ This was taken at f2.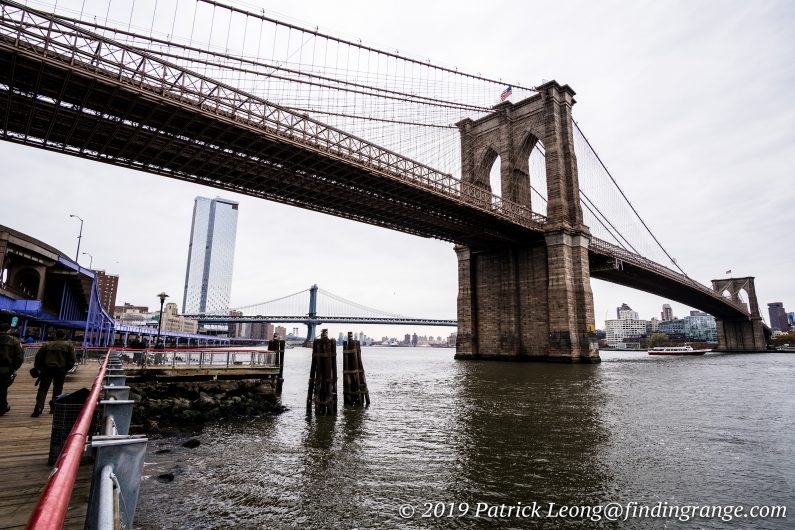 ↑ This was taken at f8.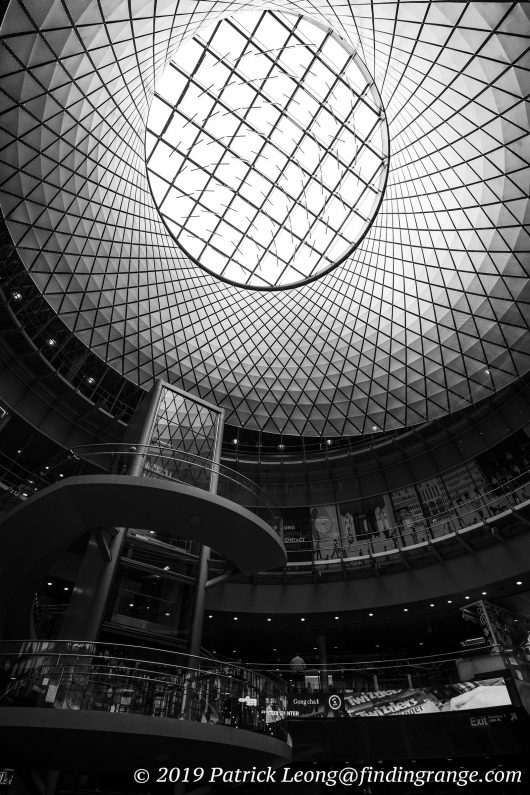 ↑ This was taken at f4.
So, expect a full review very soon.  If you have any questions, you can always ask me below or shoot me an email. Thanks for stopping by, and for those traveling to see your loved ones for Thanksgiving, have a safe trip!
B&H Photo currently has a holiday special on this lens, so you can save $150.  The link is below:
12mm f2.0 NCS CS lens Black at B&H Photo