Weekly Portrait Post: Walking Around SoHo with the Fuji X-Pro3:
This week's portrait post is of Kristina (Instagram).  A couple of weeks ago, I needed some portraits for my Fuji X-Pro3, and Kristina was nice enough to helped me out.  We took these in SoHo, and I have to say, she was a champ because on this day, it was freezing out.  We were walking around for a couple of hours.
So, we basically walked from Chinatown to SoHo, which isn't far but we stopped at different areas.  We first stopped at this indoor food place.  We thought we'd get some decent shots here but we just weren't feeling it.  Maybe we needed a bit of a warm up, who knows, but the only image that I kept from this area is the black and white one here.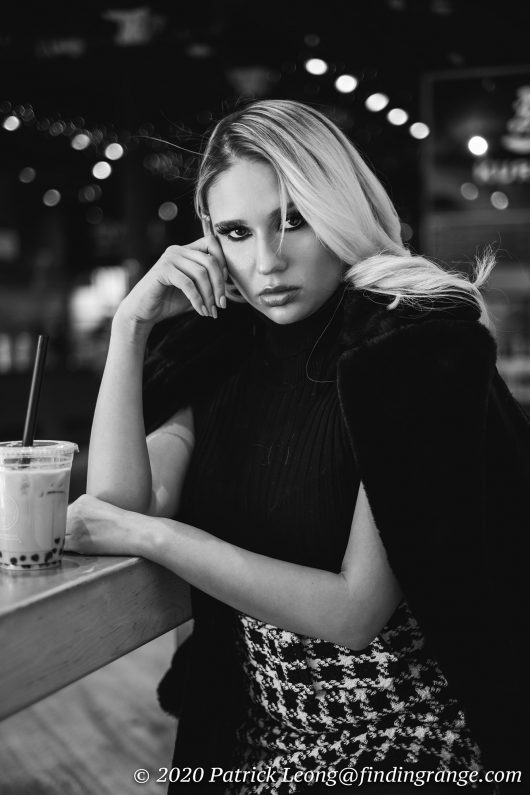 We continued walking further towards SoHo when we finally ran into this hotel.  It's a pretty famous one, at least for pics, but I didn't get the name.  If I go back, I'll be sure to mentioned it here.  The two pictures below were taken there.  I'm sure some of you have seen a similar pic to the one with the bokeh ball lights in the back.  I know, it's probably overdone but we couldn't resist :).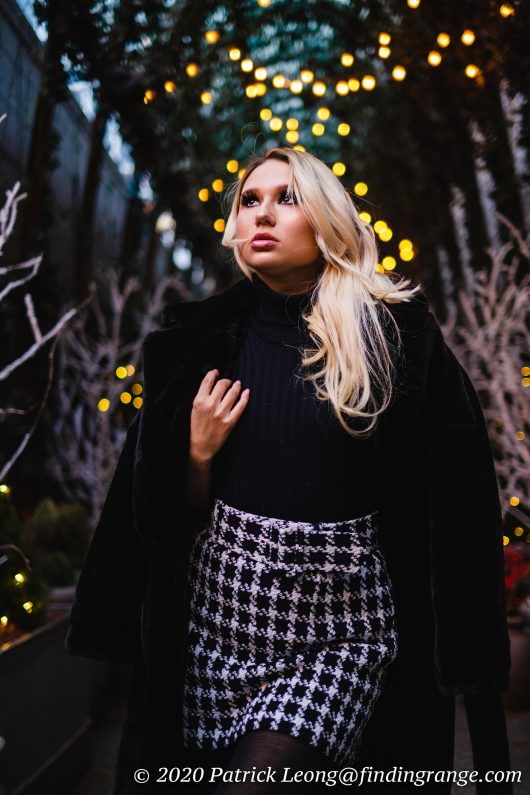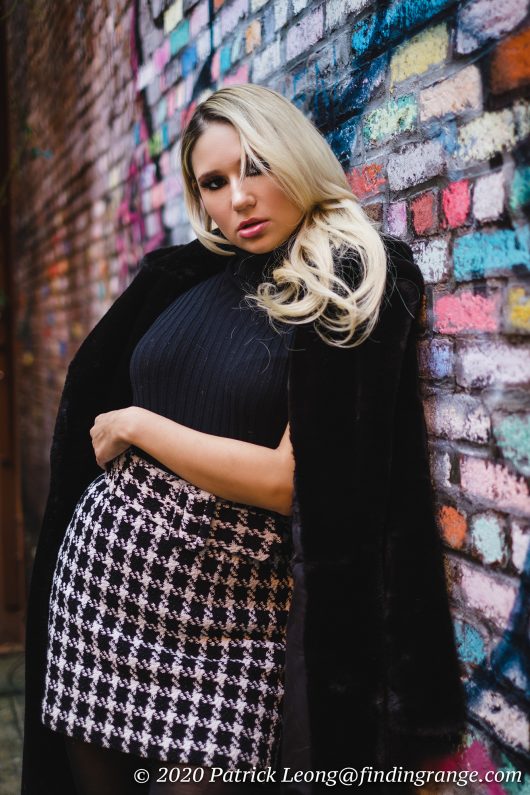 The last two photos were taken in this area where there was scaffolding above.  With the morning light being so bright that day, there were a lot of hard shadows to work with, which is something I always find interesting in photos.  I also liked the harsh light; in fact, I've been purposely shooting more often in harsh light these days for portraits.  Sometimes, I find the results to be pretty cool.
Lens wise, I brought a bunch of them with me.  I had the XF 56mm f1.2 APD, the XF 16-80mm, which I was also reviewing, and my XF 35mm f1.4 R lens.  I guess I really only needed one, since all these photos here were taken with the 35mm.  I brought the rest because I wanted to write up a thorough review for the X-Pro3 and therefore, use it with multiple lenses but I've always been a 50mm guy, and it's not an easy habit to break apparently :).
I hope all of you enjoy the photos, and stay tuned for my X-Pro3 and XF 16-80mm f4 R OIS WR lens reviews.  Thanks for stopping by, and have a great Sunday!