Weekly Portrait Post: Leica SL2 Black and White Images on a Rooftop:
As some of you know, I normally do these portrait posts once a week but because of the corona virus pandemic, I'm not shooting with anyone, so as I mentioned in my last portrait post, these will come more sporadically until I can meet up with people to shoot with again.  Anyway, today I have for you some pictures that I took with my Leica SL2 of Lilia (Instagram) on my rooftop.  I shot these a long time ago, and have recently edited them, so I thought I'd add them here.
At first, I honestly had no direction as to what I was going to do with these photos.  When that happens, I usually let the photos sit there for a while, and go back to them at a much later time.  That's just the way that I do things.  These have been sitting quite a while though haha.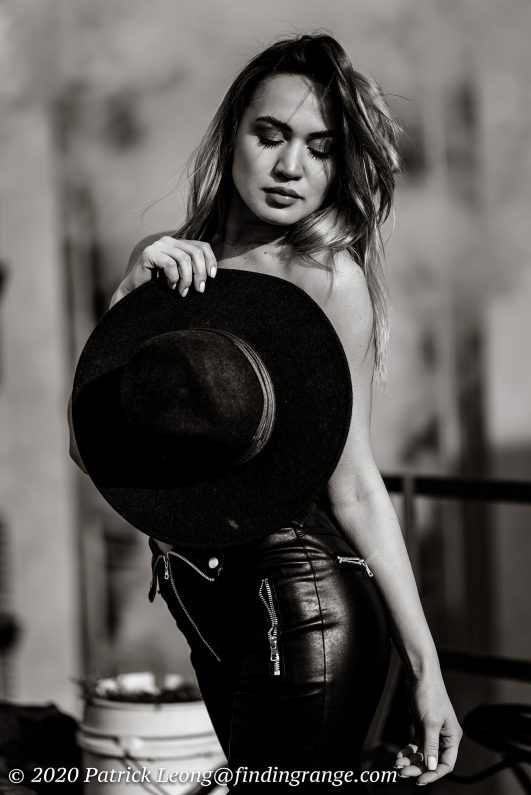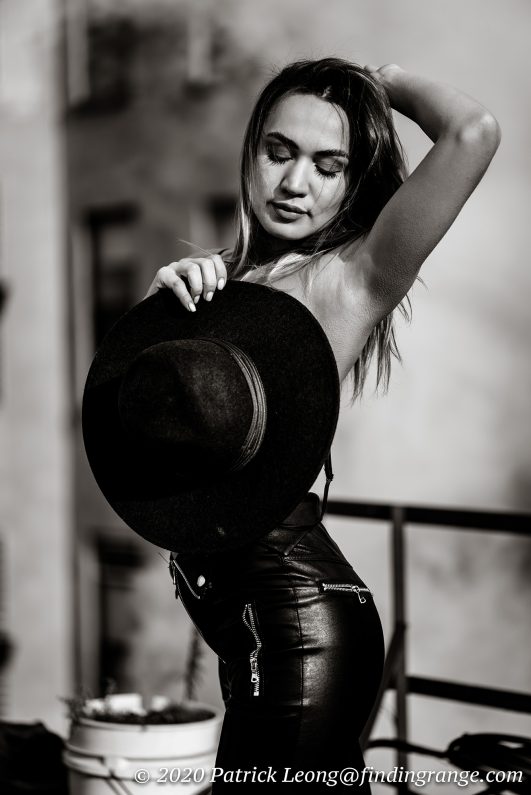 Anyway, I was up late last night editing these, and these are what I came up with.  I wanted to convert them into black and white but I really wanted contrasty images with deep blacks.  I wanted the highlights to pop, and I wanted a bit of a shine.  I wanted to match the dramatic lighting that I had during the shoot.  We had some really cool natural lighting which was a combination of harsh, and a bit of soft (a lot of cloud movement); I wanted to capitalize on that, and really bring that lighting out.  The rooftop here was at my studio, and there's usually a bunch of smoke coming out near the back when it gets a bit colder from one of the neighbor's (he runs a restaurant).  That's what's in the background of these shots.  In addition to making a cool effect, it actually smells pretty good too :).  Conversations quickly switch to topics about food with every model I bring up there ;).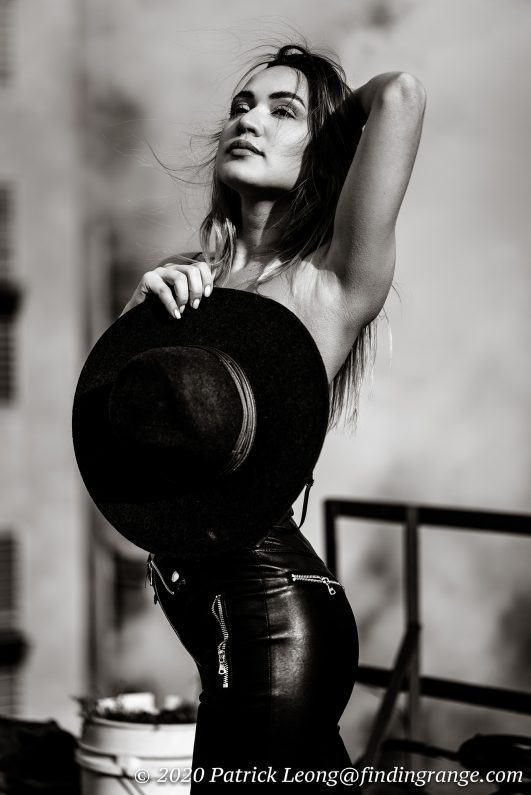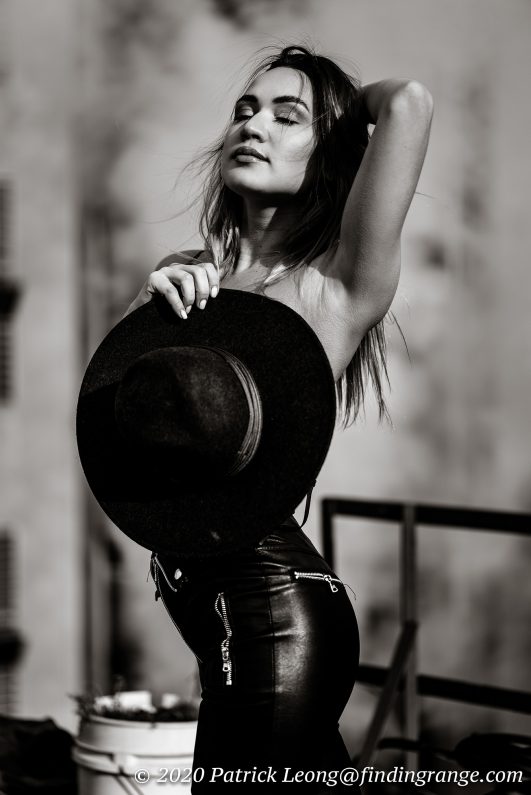 This time around, I did not use my Summilux-SL 50mm.  Instead, these were taken with the APO-Summicron-SL 90mm f2 ASPH.  Man, I forgot how much detail this lens can pull out :).  I believe this was the first time I tried the Cron on my Leica SL2.  Everything here was taken at f2.  Editing was all done in Camera Raw in Photoshop CC.
I know it's a short set but I hope you enjoy them.  There's also more content on my Instagram page, if you want to check it out.  Stay tuned for more to come, and as always, thanks for stopping by!  Stay safe, everyone!