Fujifilm X-T4 Mirrorless Camera First Impressions:
Quarantine caused by the corona virus pandemic here in New York City has eased up a bit, and I'm beginning to go out for more walks again.  I'm still taking a lot of precautions, and shooting is definitely not like it used to be, and I don't go out for as long as I used to but with that said, I am also beginning to start reviewing new gear again.  One piece of gear that's been on my list for a while now is the new Fujifilm X-T4.  I recently received one, and here's my first impressions of it.
(Due to social distancing etc., I keep my photo walks around the same area, and I don't go out for as long as I used to like before.  So, while I have included photos, keep in mind that there won't be as much variety as before).
Let's start off with the build.  So, for the most part, the Fujifilm X-T4 looks very similar to the X-T3, which is a good thing.  I've always like the body and ergonomics overall, and judging by its popularity, I'm sure others did as well.  There are slight differences though.  For one, the X-T4 is a little larger, and heavier than the X-T3.  To be precise, it's 2.1mm wider, and 5mm deeper.  It also weighs 50 g more than the X-T3 (weight is without batteries for both).  I for one welcome the increased size and weight.  The increases are small, so it doesn't drastically change anything but the X-T4 is still noticeably more comfortable in my hands, and the weight does helps a bit with stability.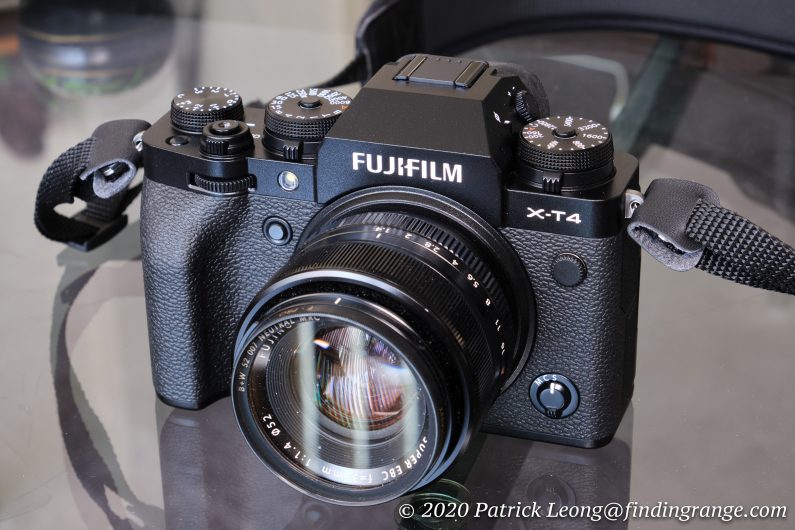 ↑ The Fujifilm X-T4 with the XF 35mm f1.4 R lens.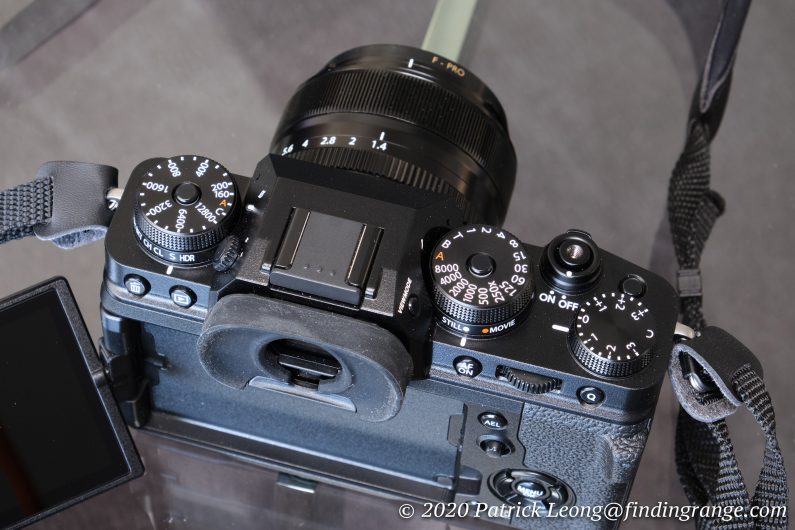 ↑ The top plate is filled with those great manual controls.
Speaking of stability, one feature many felt was missing from the X-T line, was image stabilization.  Well, there's five-axis in-body image stabilization now, and it offers up to 6.5 stops of image stabilization.  This is arguably the biggest upgrade in the Fuji X-T4.  It's also worth mentioning that the image stabilization is actually a bit better than the one in the X-H1 as well.  The X-H1 offered up only a maximum of 5.5 stops with the XF 35mm f1.4, and 5 stops image stabilization with other lenses.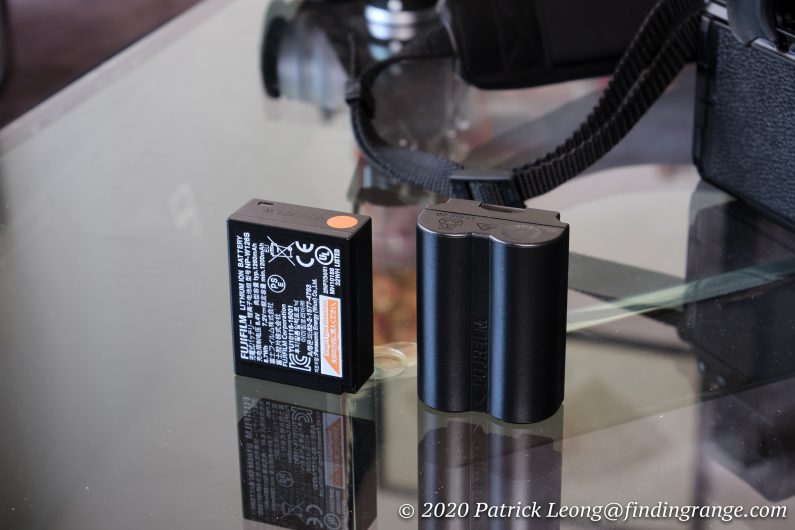 ↑ The battery in the X-T3 vs. the one in the X-T4 (right).
↑ The Fujifilm X-T4 has dual SD card slots.
Another big feature is the upgraded shutter unit.  Now you can shoot up to a crazy 15 fps with the mechanical shutter, which is a pretty big improvement over the X-T3.  Furthermore, the shutter release is noticeably quieter, and much more refined than my X-T3's.  The shutter is now also good for 300,000 actuations.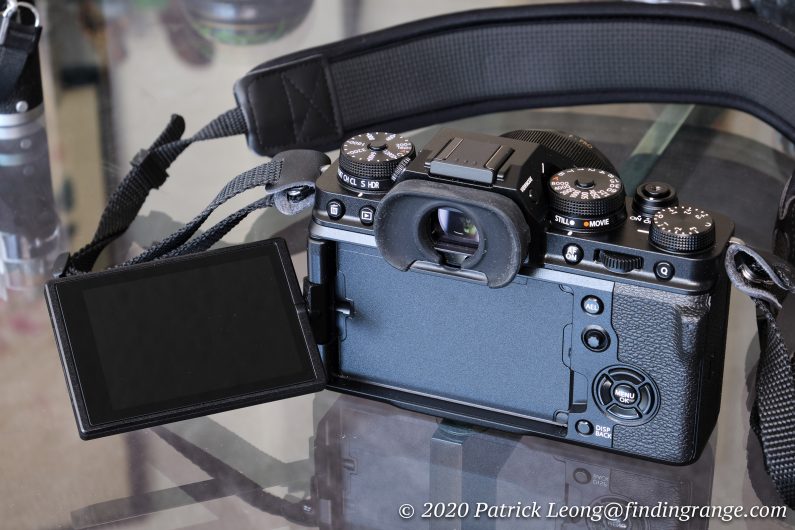 ↑ The 1.62 million dot vari-angle touchscreen LCD.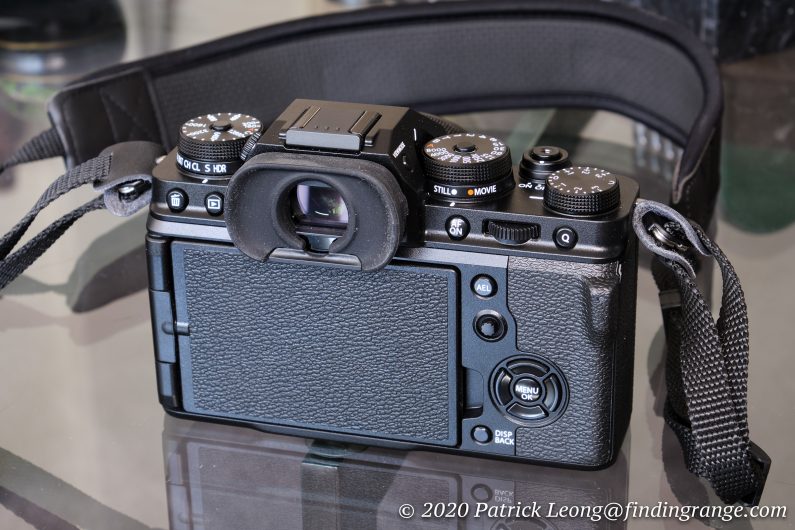 ↑ The LCD display on the Fujifilm X-T4 can rotate in a way, so it can be hidden.
All of what I just mentioned are welcomed improvements but what I particularly like most is the larger battery.  In fact, I thought there should've been a larger battery in the X-T3.  The higher capacity battery, also known as NP-W235, can last up to 500 frames in Normal Mode, 600 frames in Economy Mode, and 1700 frames, if you get the VG-XT4 Vertical Battery Grip, which holds two additional batteries.  I realize these are all specs, and as some of you know, specs aren't always what you get in the real world because there are other factors in play like the weather, the age of the battery, how much you use the LCD display, etc.  However, during my test shooting so far, there is definitely a noticeable improvement with this battery over the old one, and that's the important point.  I used to always make sure my X-T3 was charged before I went out for the day or at least bring a spare whereas with the X-T4, sometimes I'll skip a charge, and it's totally fine.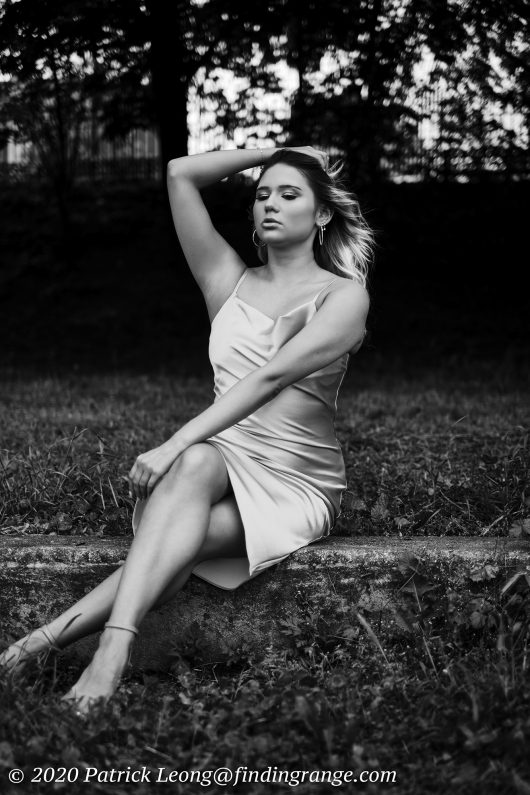 ↑ This was taken with the XF 35mm f1.4 R lens at f1.4 and 160 ISO.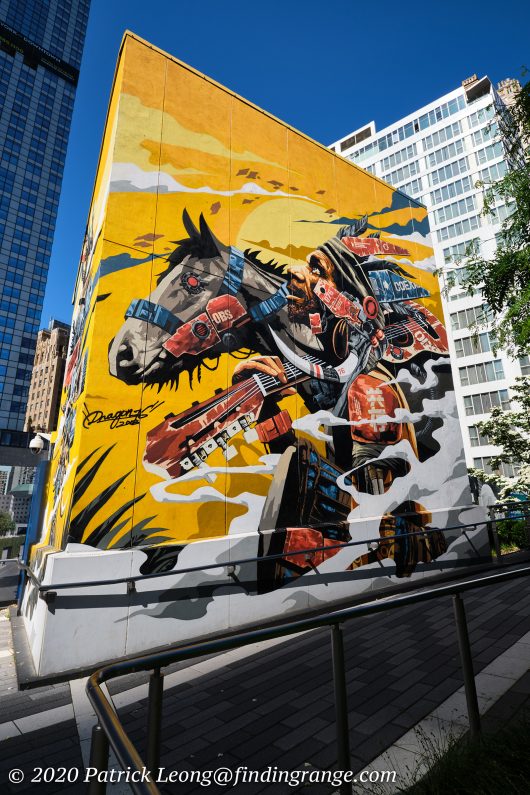 ↑ Here's one taken with the Fujifilm X-T4, and Zeiss Touit 12mm f2.8 combo at f5.6 and 160 ISO.
Besides those big improvements, the X-T4 brings along everything that made the X-T3 such a great camera.  It feels just as solid as my X-T3, and it still comes in either black or silver.  If I was purchasing this, I would probably go for the silver :).  It's worth noting that I also love the new door for the SD card slots (it has two slots).  The opening is larger, and therefore, it's much easier to access the SD cards.  Furthermore, this camera is built for roughing it thanks to its moisture and dust sealing.  There are 63 points with weather resistance, and you can still keep shooting in temperatures as low as 14°F.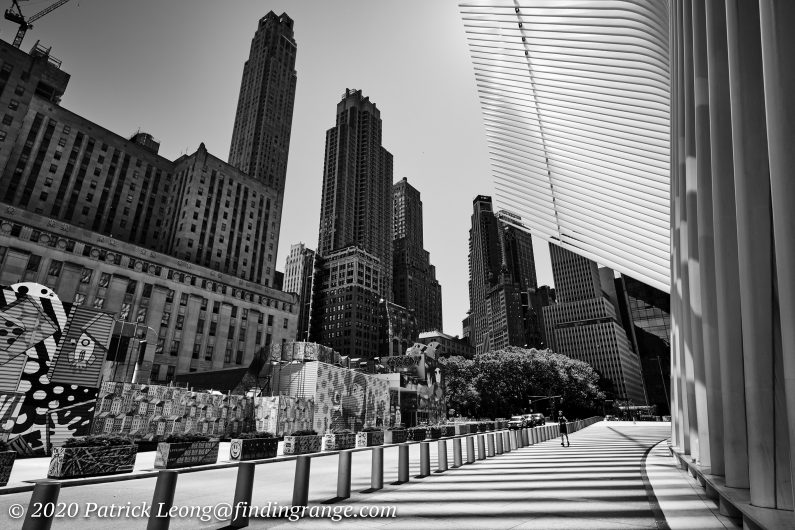 ↑ This was taken with the Zeiss Touit 12mm f2.8 at f8 and 160 ISO.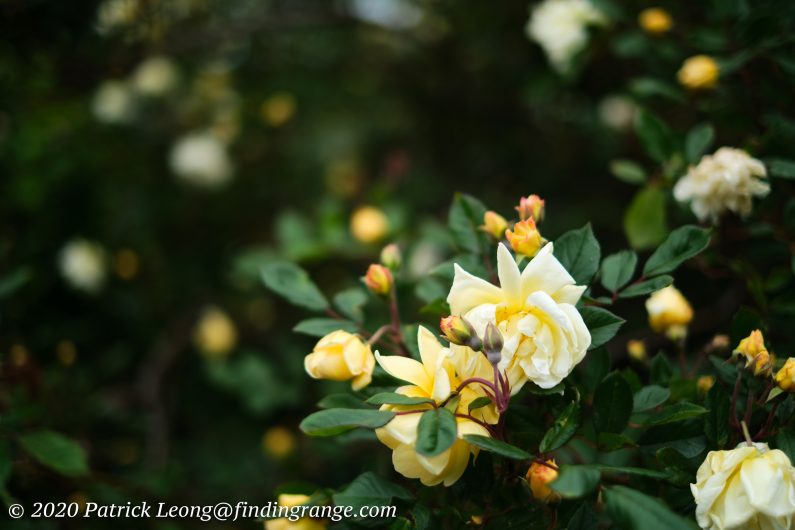 ↑ This was taken with the XF 35mm f1.4 R lens at f1.4 and 160 ISO.
There's also still the 3.69 million dot electronic viewfinder, which is fantastic.  It's bright, easy to see through, and clear.  Gone are the days of any real lag.  There's a 1.62 million dot vari-angle touchscreen LCD, which is also fantastic; the way that the LCD display moves around, and rotates though is a bit different than the one on my X-T3.  I can't decide which one I like better…I think I am leaning towards my X-T3's but I still have some time with the X-T4 to decide ;).  Unlike the X-T3's though, you can choose hide the X-T4's LCD display.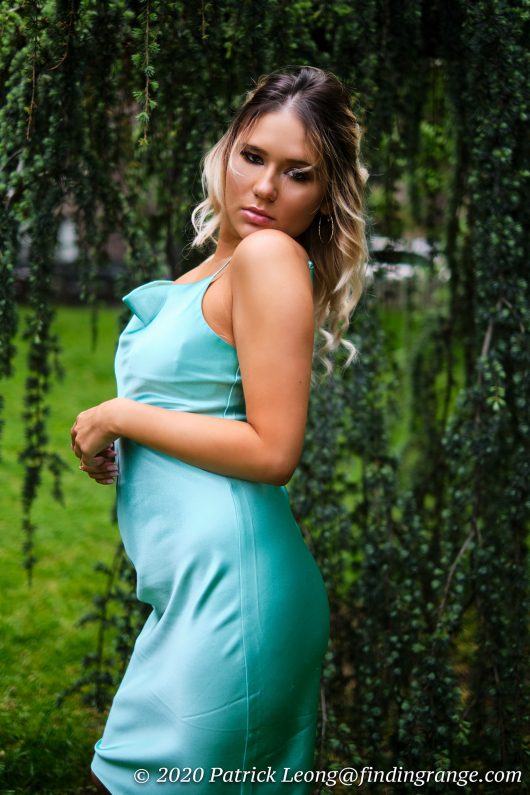 ↑ This was also taken with the XF 35mm at f1.4.  200 ISO was used.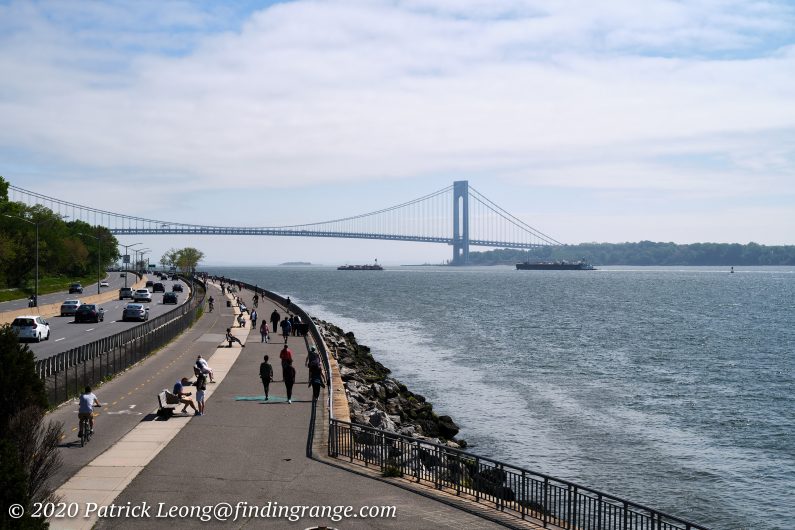 ↑ This was taken with the XF 35mm f1.4 at f8 and 160 ISO.
Autofocus is fantastic with all the newer models of the Fujifilm X Series line.  Of course, the Fuji X-T4 is no different.  In fact, a new AF algorithm introduced with X-T4 means focusing speeds are as fast as 0.02 seconds, which according to Fuji, is the the fastest AF among mirrorless cameras with an APS-C sensor as of February 2020.  In practice, the AF is literally blazingly fast.  It's also very accurate as well.  The Face Detection AF is also one of the best systems that I've used.  It locks on so tenaciously, and follows your subject really well.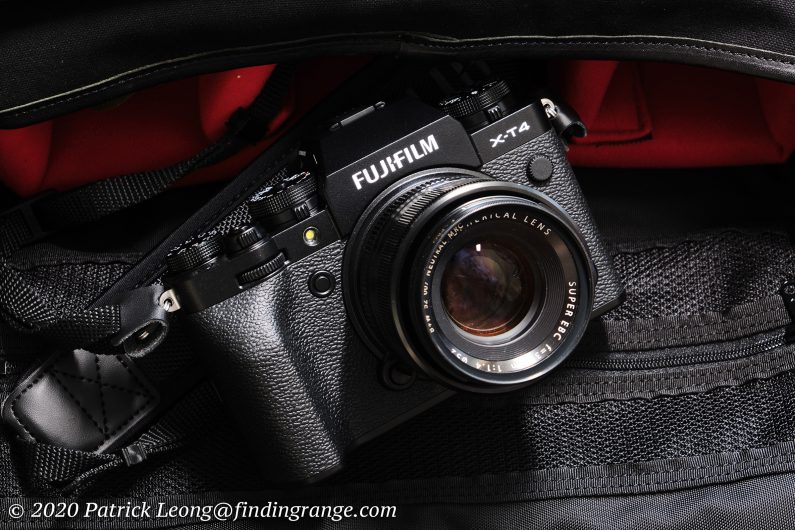 ↑ One last shot of the Fujifilm X-T4 with the XF 35mm f1.4.
As for image quality, the Fuji X-T4 has the same back-illuminated 26.1MP X-Trans CMOS 4 sensor, and X-Processor 4 processor engine as its predecessor, so expect great images.  Color rendering, and contrast are excellent.  As some of you know, Fujifilm jpegs are awesome, and you can definitely expect the X-T4 to produce some killer ones, for those who don't want to bother with RAW files.  There's also decent high ISO capabilities with the X-T4.
Overall, the Fujifilm X-T4 is a great addition to the X Series line.  It's a great upgrade, and I'll be sure to go into more depth in my upcoming full review, which should come very soon.  Thanks for stopping by!
For those interested in purchasing the Fujifilm X-T4, you can check out the links below: