Fujifilm X100V Portrait: OOC Jpeg vs. Final Black and White:
I mentioned this in an older post: I've been dealing with a pinched nerve in my back and shoulder area that has been causing me excruciating pain.  Simple tasks like even typing on my computer is quite painful.  It's been a long month but it is finally getting better, so I can get back to posting more often here.  Right now, I thought I'd post some info about the picture above, since I received a few DMs (direct messages) on my Instagram about it.  The photo was taken with the Fujifilm X100V, and for those interested, you can read the review of the camera here.
I don't think I'm great at explaining exactly what I do to edit but I'll go over stuff here in a very general way.  First off, many have asked me if I used Acros here, which is one of the Film Simulation modes in the X100V.  I didn't; I ran the RAW file through Capture One, and did my black and white conversion there.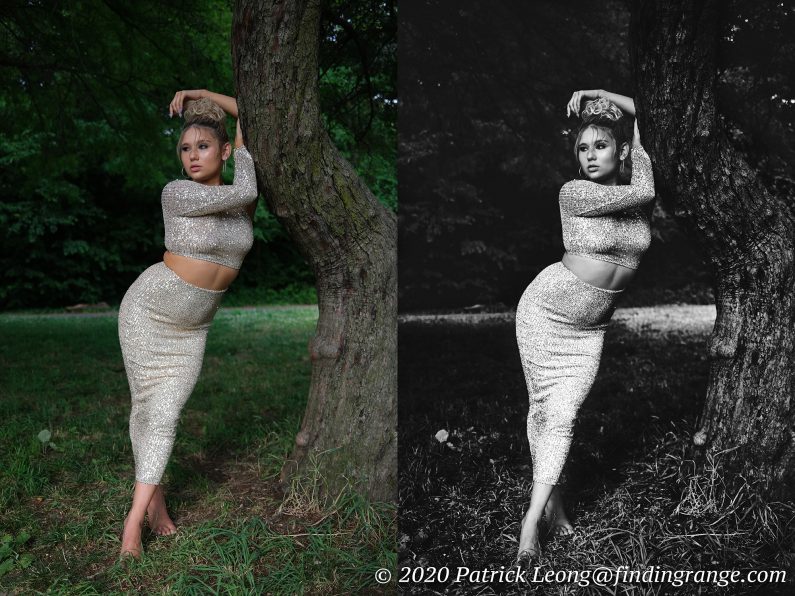 The out of camera jpeg is the color photo below, and the Film Simulation that I used was Provia, which is also the standard setting in the Fuji X100V.  As you can see, it's actually really good; Fuji out of camera jpegs are great, and there are many who are happy with just the jpegs.  The thing is, I shoot everything in RAW, even when I'm on my off time while on vacation, for example :).  It's just what I do.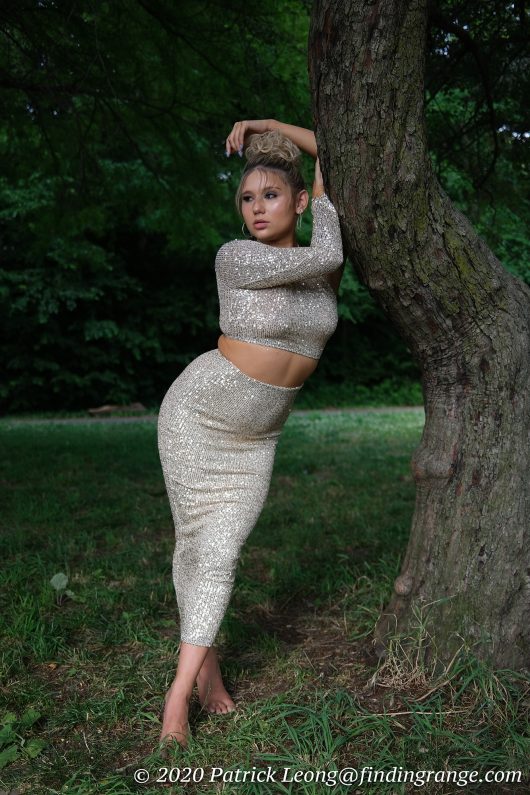 As for the scene, I was just at my local park here in Brooklyn.  New York City had just gotten out of lockdown, and my friend Kristina (Instagram) came over for a social distance shoot.  We both needed new material considering we were inside for over three months.  It was around 5pm, so we were getting pretty decent lighting.  In fact, no artificial lighting was used in this photo.  It may look like I used a fill flash but I didn't.  I was lucky.  We were actually testing out her new camera that she had bought but I also brought along the Fujifilm X100V, since I was reviewing it at the time.
So, I took a few shots, and I liked this one in particular.  It was taken with the lens set at f2.  With what she was wearing, I knew before I took the shot that I wanted something in black and white.  I wanted a contrasty image that had a vintage feel.  That was basically my goal.  After running the photo through Capture One, I went to Photoshop to fix some blemishes, and also to play around with the curves a bit to darken and lighten certain areas.  The end result was the photo below.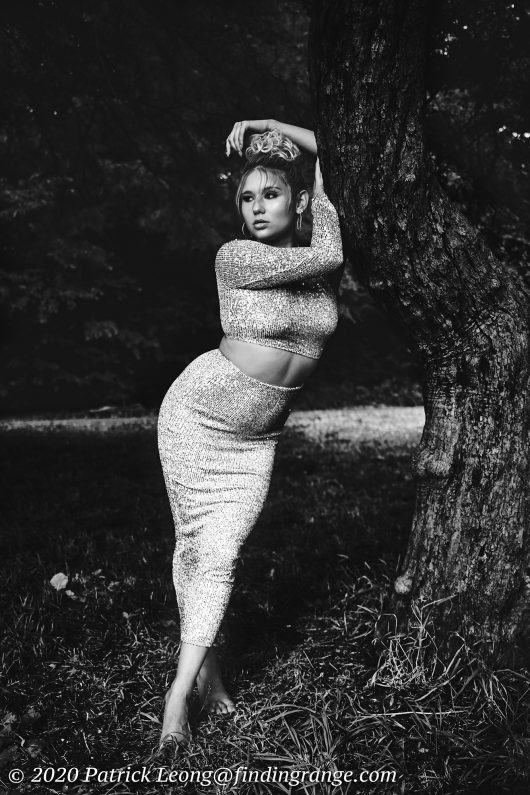 Overall, the Fujifilm X100V proved to be quite capable, and as I said in my review, it is currently my favorite Fuji camera.  I absolutely love it.  The files are great to work with, and can be pushed quite a bit.  If any of you have any more questions, you are welcomed to continue DMing me on my Instagram or comment below.  Thanks for stopping by, and have a great Sunday :).