Weekly Portrait Post: Sunset With The Leica Vario-Elmarit-SL 24-90mm:
Hey everyone.  Hope all of you enjoyed the holidays.  I have a bunch of stuff coming up but wanted to start off the new year with a post from a shoot I did before the corona virus cases started going up again.  I was shooting these images around sunset.  I consider this part of my weekly portrait posts, which I don't really do weekly anymore.  Since the pandemic, it's just been difficult to be that consistent with shoots, so I'll periodically put up a few of these types of posts whenever I am able to get some new content as opposed to being consistent weekly (although I will try my best to keep them weekly).  So, let's get on with the photos, and in them is Michelle (Instagram), who if you follow me on my Instagram, probably needs no introduction, since I believe I've posted her the most, since she was the first person I basically started shooting with :).
As some of you know, I've been shooting with Michelle for years now.  I had a few portrait lenses that I needed to review, so I gave her a call, and she came over to my studio space.  We did stuff on my roof, and as you can see, on my fire escapes as well.  We shot pretty much all day but these particular ones were taken around sunset as mentioned earlier.  Usually in the summers, I get absolutely beautiful sunset lighting.  It's great for my boudoir shoots, especially the way that the sunset lighting comes through my windows but once the fall arrives, the lighting is just not the best, especially since I'm surrounded by buildings.  Still, Michelle and I managed to get some stuff, and we were done reviewing the gear I need to review, so we just wanted to get some shots for fun.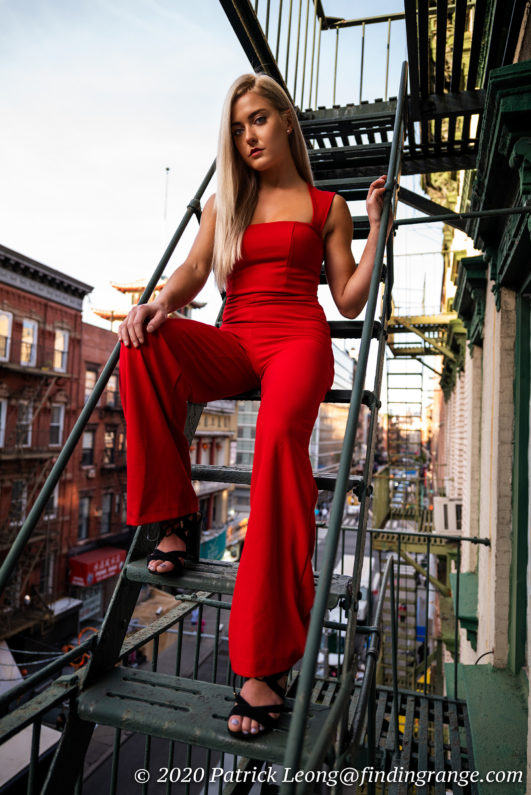 These photos were the ones that Michelle picked, and I figured I might as well used them and post them up here.  These were taken with my Vario-Elmarit-SL 24-90mm f/2.8-4 ASPH, with the max aperture used in all the photos.  I've never reviewed this lens but I think I might because I've gotten a few DMs through my Instagram about it.  I'm not a zoom guy, and originally, I bought this lens with my SL because there were no native SL primes yet.  My game plan was to trade it in for the primes once they came out but this lens impressed me so much that I ended up keeping it.  The optics are just superb, and it's the best zoom lens I've used in this focal length range.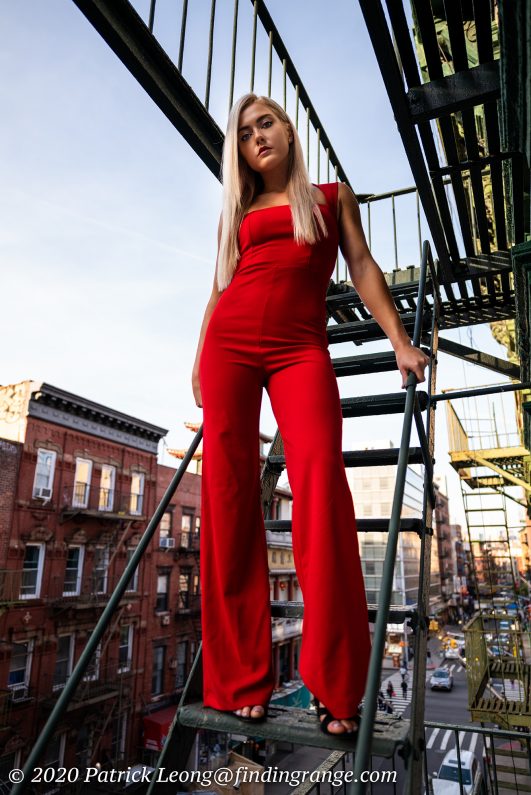 As most of you know, I usually use my Summilux-SL-50mm f1.4 ASPH for most of my shoots but in this case, there were two reasons why I used the 24-90mm.  First off, I had very limited space, and therefore, I needed a wider angle.  Second, I purposely wanted the effect of a wider perspective for these photos.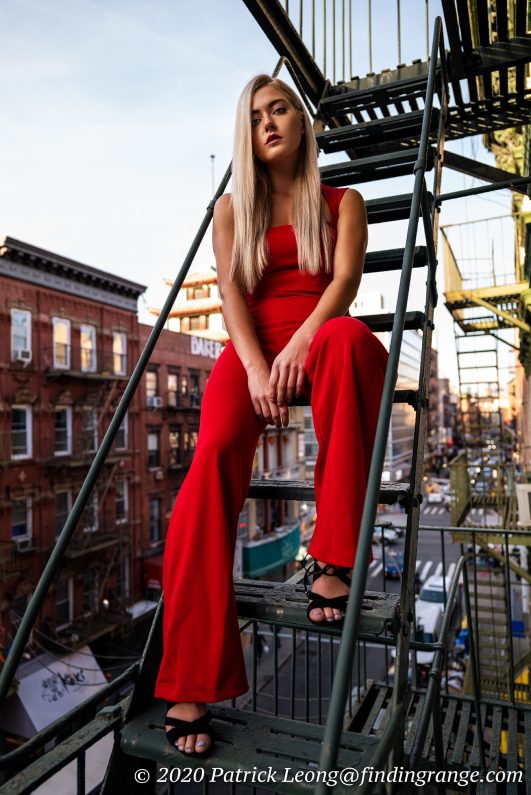 These photos were taken in the beginning of November when things were better but as of now, I've basically cut down on nearly all my model shoots with maybe a couple of exceptions.  As I'm sure all of you know, corona virus cases have risen, and so I'm going to start remote shooting soon until things get better.  For those who don't know what remote shooting is, you basically work with a model from anywhere around the world through your computer.  You can use something like Zoom and the photographer can control the model's camera through the camera's app.  It's a lot of fun, and you can get some great images.  So, I'll have new content from those shoots.  I also spent the summer, and fall months purposely shooting more, so I would have extra content.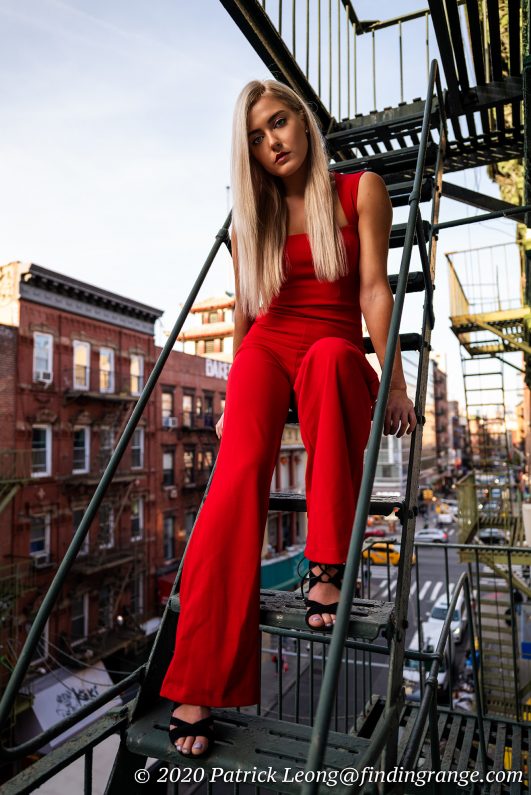 By the way, the last photo here was taken with the Sigma 85mm f1.4 DG DN Art lens.  The sunset lighting here was much better, since we were higher up, and light wasn't blocked as much by the buildings.  I did post this image in my 85mm f1.4 first impressions article, which you can find here but I thought I'd include it, since it kind of goes with this set (it was edited differently though), and some of you may not have seen that post.  The 85mm f1.4 is a phenomenal lens, and that review will be one of the first to come out in the next week or so.  I'll also probably post a comparison with it and the APO 90 SL as well.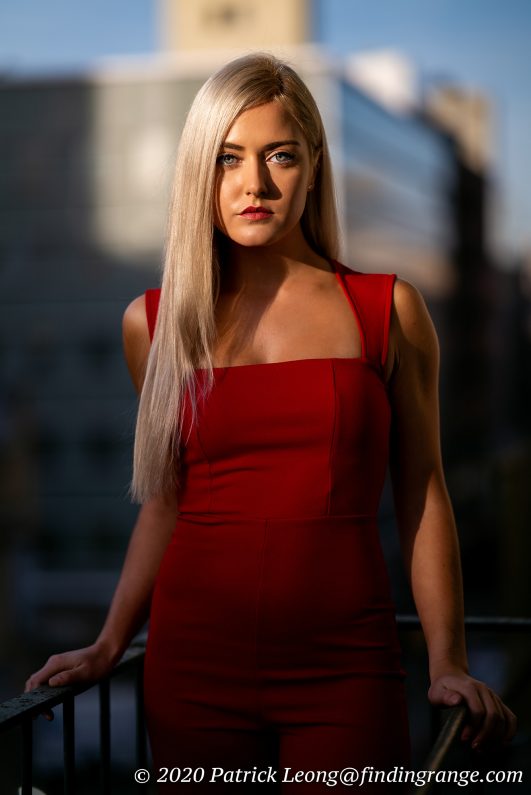 I should've posted that review a while back but I've been late with posts because my computer was at Apple being repaired for a couple of weeks in December, and a whole bunch of other things like internal upgrades to this site (not done yet).  As my last post said, I'll have a bunch of new reviews coming in the next few weeks.  I have L mount gear that I'm reviewing, and also the Fuji X-S10.  You can read more about what I have in my last post.  Take care and stay safe!