Fuji XF 18-55mm f2.8-4 and X-T3: Afternoon Cityscape Shots of NYC:
With the corona virus cases on the rise, I spent some downtime during the holiday season looking through some of my older images on my back up drives, and thought I'd post a few cityscape shots that were my favorites.  I don't think I've posted these before, and except for one, these were all taken with the Fuji XF 18-55mm f2.8-4 R LM OIS lens.  I've owned this lens since I bought my X-E1 with it as a kit combo.  It's still one of my favorites in the Fuji collection.
I take a lot of pictures, and unfortunately, a lot of them get stored away and forgotten.  Sometimes I'm in a rush to finish the edits, and I just simply don't have the time.  So, when I have some down time, I tend to go back, and look for anything I might've wanted to work on before or just photos I didn't like when I took them but maybe have a change of heart now.  I've been looking for my cityscape photos because in addition to my main Instagram, which has my model shoots and gear reviews, I opened up a new account that I'm going to dedicate to cityscape and landscape.  You can find the cityscape/landscape account here.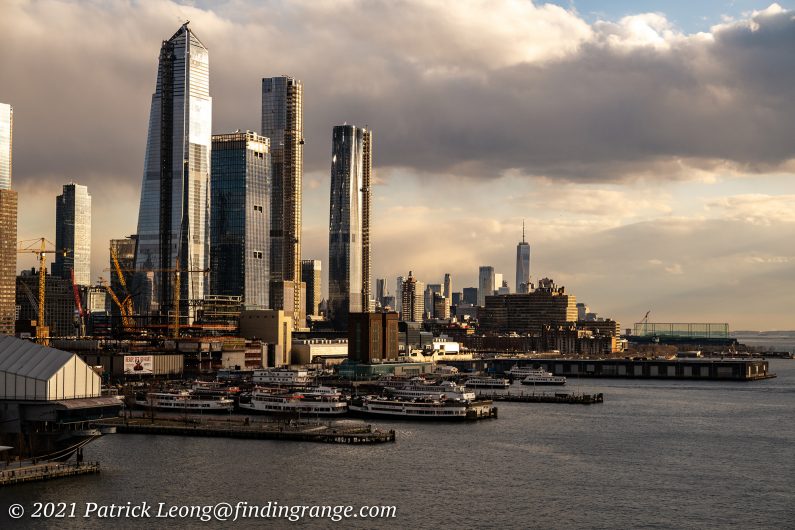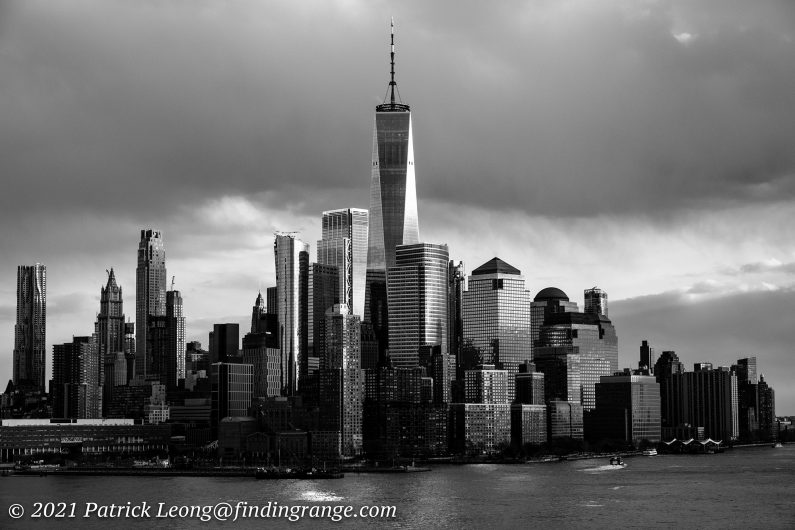 These photos were actually taken a while back when I was going on a cruise to the Southern Caribbean (I do miss cruises 🙂 ).  They were taken as we were leaving New York City.  The lighting was quite nice; it was late afternoon, and semi-clear meaning there were definitely areas where the light was very bright.  At the same time, we had some big clouds that made the overall scene a bit moody, which I like.  The camera that I used was my Fuji X-T3.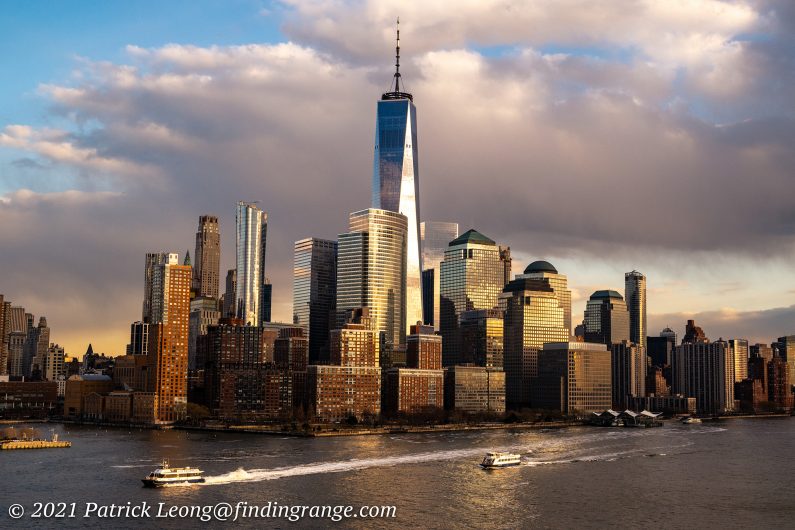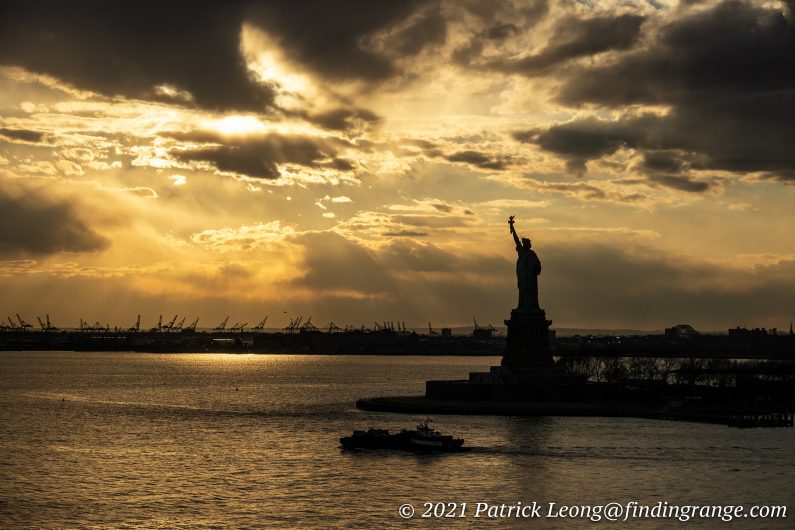 As I said before, I was using the XF 18-55mm f2.8-4 R LM OIS lens, and let me tell you, it's quite a handy lens.  It has image stabilization, which was extremely helpful considering I was on a moving cruise ship at the time.  Its focal length range covers quite a bit yet it's compact, and it's plenty fast for many different types of scenarios.  Lastly, the image quality has always been excellent.  It's one of those lenses that I find so useful, it will probably never be sold except maybe if they came out with a new version.  It is one of the older Fujifilm lenses but to me, it's also one of their best.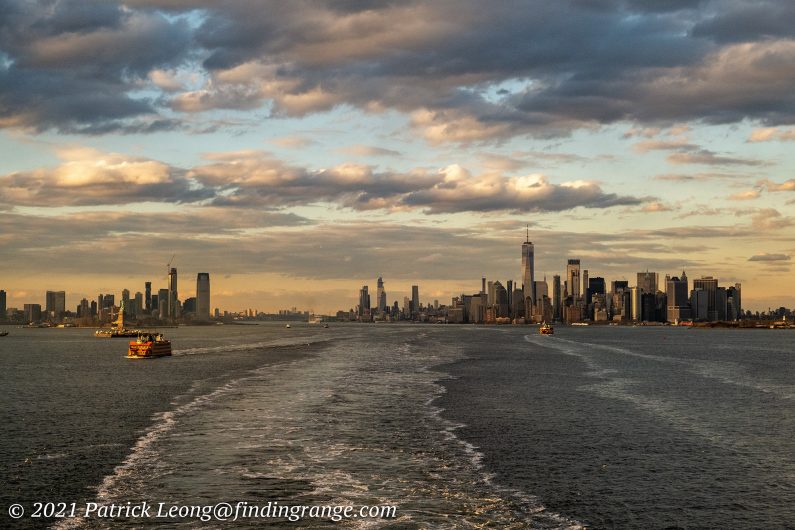 The last picture was taken when we almost completely left NYC, so I pulled out the XF 55-200mm f3.5-4.8 R LM OIS lens that I was reviewing at the time because I just didn't have enough reach with the XF 18-55mm.  That is also a fantastic lens with similar qualities, and features as the XF 18-55mm but for those who need the extra range.  You can read my review of it here.  That was a particularly fun review because first off, I normally don't use focal lengths of that range, so it was exciting to me.  Second, I did the review down in the Caribbean :).
So, I hope you enjoy the photos, and stay tuned for more to come.  I should have some reviews this coming week.  Stay updated or say hi on my Instagram :).  Thanks for stopping by!