Hello Leica M9:
When I was twelve, I saved up my allowance to buy my first camera, but then I was presented with a unique opportunity: my great uncle had passed leaving a stash of Leicas for my dad, who was a Leica fanatic himself.  My dad took an M3 from this stash, had it CLA'd, and told me to try it out before I spent my money on something else.  I thought he was crazy…  I never understood my dad's fascination with Leicas, and here I was presented with not just a Leica, but a Leica with no electronics to assist me.  Well, I tried the M3, and it quickly became my constant companion for many years.
Because of that M3, I have owned nothing but rangefinders my whole life.  Actually, because of that M3, the only rangefinders that I have owned which weren't Leicas were my Mamiya 6 and 6MF. I missed the feel of the Leica so much that I later traded them in for a Leica M6.  The funny thing is that while all these cameras were great, I never quite had that same feeling of awe and amazement as I once did when I first held that M3…  until now: Enter Leica M9.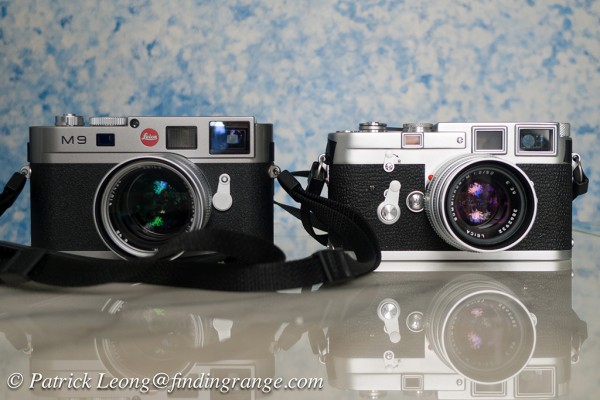 ↑The Leica M9 right next to her ancestor, the Leica M3.  One of the reasons for why I love Leica so much is because they've kept the same basic formula for their cameras for several generations.
Let me start off by saying that after more than a year of using the Leica M9 (I bought my M9 in November of 2009), I love it even more than the first day that I held it in my hands.  I know there are many Leica M9 reviews out there, and there's the release of the Leica M9-P, but I felt it was fitting to start out my blog with what I have to say about the Leica M9.  The M9 is my first digital M…  actually it is my first real digital camera.  I never bought an M8 because I wanted a full frame digital Leica, and I knew that it was only a matter of time before Leica would come out with a full frame camera.
Controls/Body of The Leica M9:
Most of you probably already know the specs about this camera so I won't go into depth with info that can be easily found elsewhere.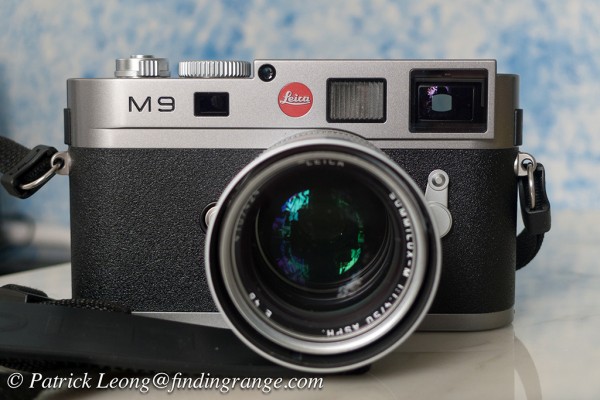 ↑Here's a front view of my steel gray Leica M9.  I was going to get black originally but I absolutely fell in love with the steel gray when I saw it in person.  I personally love it more than chrome because it still looks old school and classy but it's not too shiny.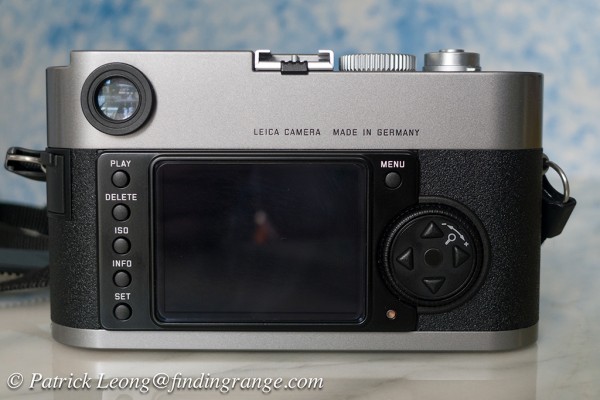 ↑Here's a rear view of the Leica M9.
What you need to know is that all I wanted was a digital M6, and to me, Leica definitely delivered with the Leica M9.  To me, the M9 has fulfilled my dream of a digital M in every way.  First off, in my hands, the Leica M9 feels just like its film siblings.  It's amazing that you can get such a high quality image from a camera that's as compact enough to easily fit into a bag such as the Billingham Stowaway Compact (which you can find at Adorama or Amazon).  It has the same bank vault build, same feeling of heft, same overall structure, and same intuitive controls that concentrate on the essentials.  In fact, it feels and operates so much like it's film counterparts that for the first 3 to 4 months, I would sometimes try and re-cock the shutter with my thumb, just like with my film M's. 🙂
The Leica M9 even has a removable base plate just like film M's.  I might be the only one out there but I personally love the removable baseplate.  I agree that it can be a little inconvenient.  However, when I shot with film M's I had to remove the baseplate after every 36 exposures, but with the M9 I remove it after I finish with a 16gb card.  Moreover, if Leica did put doors for the battery and SD card instead of a removable baseplate, people would probably complain about the doors being weak or not built to Leica standards.  IMO, the baseplate is part of the Leica M tradition…  one of the quirks that make it a Leica, and I would be a little sad if I had to see it go.  Let's be honest, part of the reason why we buy an M is because it still retains many of the traditional features previous models have had.  I don't want much to change…  I think the Leica M is the perfect camera, and hey, I like that each model is so similar to each other that I can just pick any one up and shoot.  I learned to live with the baseplate a long time ago, and am perfectly happy, and am use to removing it quickly to change whatever I need.  Plus, I like the solid block of brass and I think it adds greatly to the solid feel.
Since we're on the topic of removing the baseplate, let's talk about memory cards and batteries.  I use whatever memory cards I can get a good deal on so long as it is on the list of recommended cards for the Leica M9.  I've used Sandisks, Lexars, Transcends, and PNY's, and haven't had any problems whatsoever with these cards.  In terms of battery power, I haven't had any issues with running out of power at all.  I have a spare but I rarely use it.  Also, at least with my M9, I don't really see the difference in power drain from cold weather and hot weather.  I don't sit there counting every picture I take on a cold day vs. how many I take on a hot day but in normal real world use, it's pretty much the same to me.
In terms of the screen on the Leica M9, it's not the most high tech part of the camera but I knew what I was getting before I bought the camera.  I have absolutely no problem with this because I don't use it much at all.  I shoot it very much like a film M so I don't really look at the screen unless I'm changing ISO or making adjustments.  I'm also guessing that's what the people at Leica believed most veteran Leica shooters would do too.  And yes, the screen is not sapphire but that is definitely NO deal breaker.  The screen has nothing to do with actually producing the picture.  I personally can not care less about what the screen is made out of.  Secondly, you can put a screen protector on it if you want.  I use Screen Patronus protector, but Giottos and Lexard also make great ones.
Shooting with the Leica M9:
In my opinion, nothing feels like a Leica M.  When I depress the shutter button on an M it feels like I accomplished something.  I get this same feeling with the Leica M9 because it's every bit like the previous M's.  It feels so raw, and so mechanical.  If you want HD video capability, complex metering, autofocus or other features such as image stabilization, definitely look elsewhere.  All this camera does is shoot great pictures in the most basic, raw, and truest way, which is in my opinion, the charm of this camera.  The Leica M9 was designed to be a constant companion, and to take pictures in the same way that one would take pictures with any film M.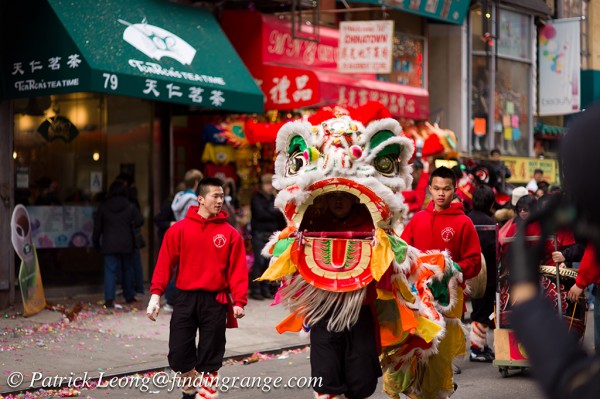 ↑I took this during the Chinese New Year Festival in Chinatown…this was shot in Manhattan's Chinatown.  This was shot with the 75 Summilux wide open.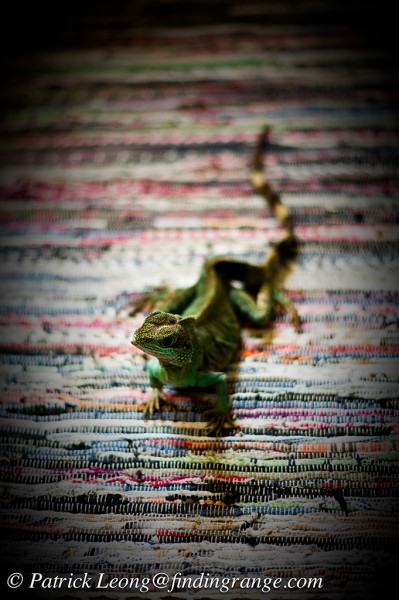 ↑Here's a shot of my Chinese water dragon taken with the 75 Lux wide open.
As for picture quality…  to this day, I still get goose bumps when I see some of the images produced by this camera and the wonderful Leica M lenses.  A professional wedding photographer and friend who saw some of my pictures jokingly said to me that it can probably make your crappy pictures look good just because everything is so insanely sharp, buttery smooth – similar to beautiful oil paintings, and three dimensional.  In my opinion, pictures produced from this camera definitely have a certain character to them.  I waited all the way up till now for my first real digital camera, and I'm glad I did because it was definitely worth the wait.  Picture quality is not only good with the latest Leica lenses; they are also great with some of my older lenses, which really makes me happy because I can actually still use them.  In fact, picture quality is so good that after comparing my Leica M9 pictures to previous Mamiya prints, in my opinion I can tell you that I have no regrets about selling my Mamiya equipment a long time ago.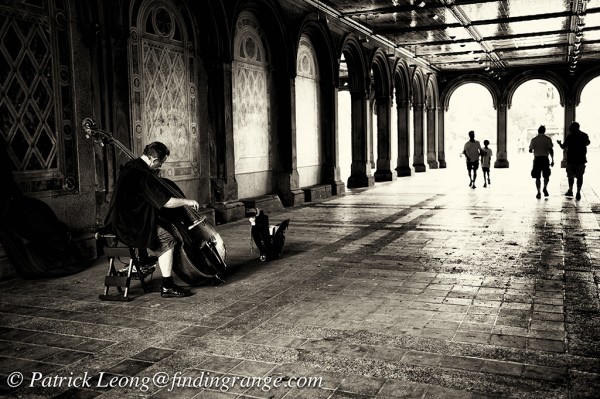 ↑This is one of the reasons for why I love New York City.  You always get to see artists playing on the streets.  I found this guy in Central Park.  It was taken with a 35 Summicron Asph Black Paint wide open.
In terms of the speed of the M9, some may say the Leica M9 is slow but it's definitely trained me to see things completely differently.  Personally, I don't care much for a camera that can "machine gun" through a memory card.  In fact, I don't think I ever even used the continuous mode on the M9. I shoot the M9 just like I use to shoot with my M6: one shot at a time.  I like to take my time with each of my photographs, and try to make them all count. But that's just me.  I like that the Leica M9 makes me anticipate my shots, and pre-plan them.  In fact, I feel at times that I am faster with this camera then something automatic because it feels as if nothing is in my way or annoying me…  kind of like how some people feel more connected to the road with a manual transmission.  I love how I can get into a scene, take the shot I want, and get out of there with understated success.  The funny thing is that even on the rare occasion when I don't have my camera with me, I can't help but see as if I'm looking through the viewfinder while I'm walking down the street.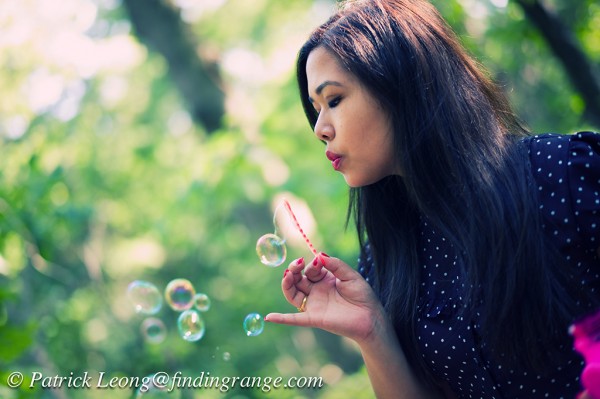 ↑This shot was taken in Central Park as well.  It was shot with a 50 Summilux Asph wide open.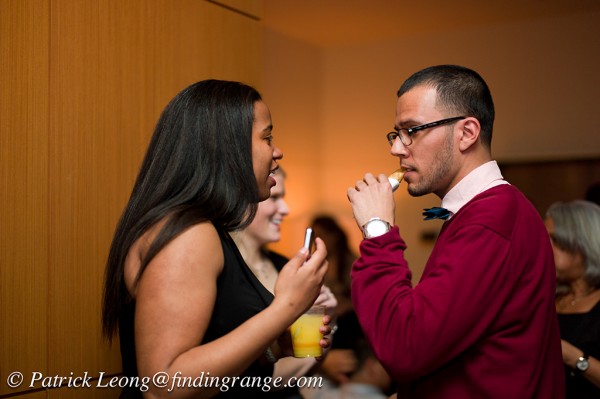 ↑I shot this in an apartment at Roosevelt Island.  Here is another shot with the 50 Summilux Asph Wide open and a Leica SF-58 flash.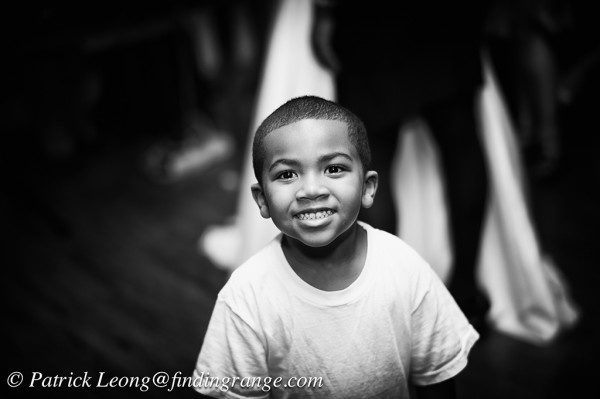 ↑I shot this in Roosevelt Island as well with the 50 Summilux Asph wide open, and the Leica SF-58 flash.  I love this lens!
Shooting with one of these cameras really is a different way of photographing, and some may not like that, which is fine…  to each his own.  Some may see the lack of features as a negative, but I believe that the lack of features is what makes this camera so liberating.  The Leica M9 really is so bare and raw…  you won't find another digital camera like this in this day in age.  Looking through the viewfinder is so refreshingly clean…  all I see are a couple of simple lights that help me with exposure.  Everything that is important, such as shutter speed, aperture, and focus are easily accessible at your fingertips, and completely in YOUR control.  If you shoot a lousy picture it's completely your fault.  But when you shoot a great picture, it feels like you accomplished something.  Plus, I just love how my mind is constantly flooded with thoughts about focusing, exposure setting, etc.  It makes me feel like I am actually taking a photograph.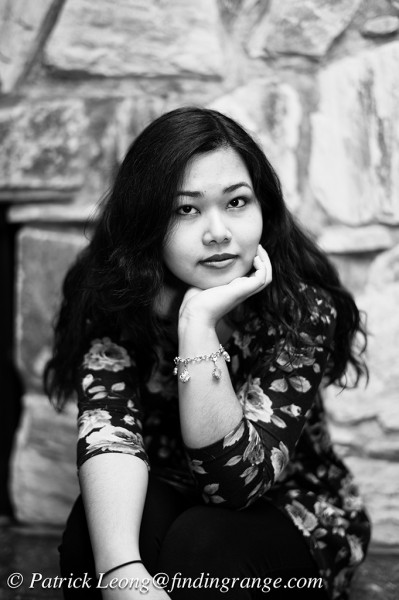 ↑Here is another shot with the 50 Summilux Asph wide open, and the Leica SF-58 flash.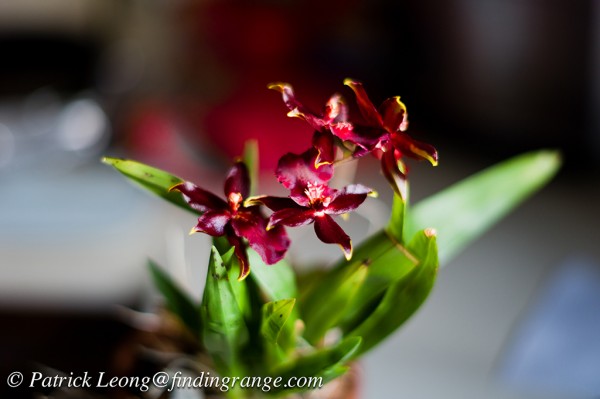 ↑Here's a photo of an orchid shot with the 75 Summilux wide open.
Why the Leica M9 is my Dream Camera:
I've been having an amazing time with the Leica M9.  If any of you are interested you can purchase an M9 here at Adorama or here at Amazon.  Using my links will definitely help out my site a little.  It's a camera whose sole purpose is to get you back to the basics of photography, and take damn good pictures.  It comes with me virtually everywhere, and it really has brought the love of photography back to me.  I have used it to photograph weddings, portraits, landscape, street scenes…you name it, I probably did it or attempted it.  I shot thousands of pictures with the Leica M9.  It's gone through freezing temps with blizzard conditions to extreme heat and high humidity with no problem.  I have absolutely no complaints.  To me, this is the perfect camera.  I was a diehard film guy all the way, and I thought that I would never change.  To me, film should always have a place in photography but I did sell my M6 to help fund the purchase of my M9, and I have no regrets.  To all you film diehards out there, I hate to say this but this camera did the impossible to me: it converted me into digital. 🙂 Plus I really don't miss buying film (although I will probably shoot some rolls in the future).  In my opinion, the Leica M9 is the closest thing that you'll get to a film Leica, and that's all I ever wanted from Leica.  Since Leica M's follow evolution as opposed to revolution, previous M users should definitely feel at home with the M9 because I sure did.  The first time I held my M9 in my hands, it felt like I was reacquainting with an old friend. 🙂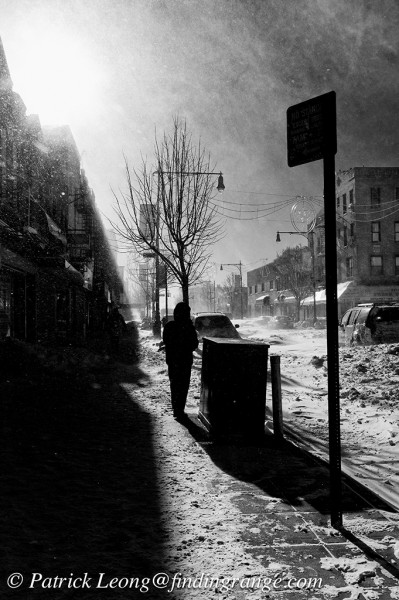 ↑This photo was taken during the huge snowstorm that New York City had in January of 2011.  It was taken with the 35 Summicron Asph Black Paint at f8.