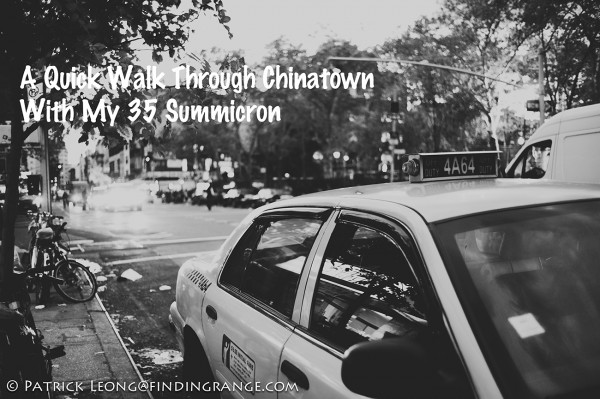 Here's a really quick post for you all.  I was in Chinatown last night for dinner, and I took a couple of quick snaps.  These photos are from Manhattan's Chinatown.  For those who don't know, there are three main chinatowns in New York City: the one in Flushing Queens, the one in Sunset Park Brooklyn, and the one in Downtown Manhattan.
All the photos were taken with my Leica M9 (which I reviewed here), and my 35 Summicron Version 4 (some refer to it as the "bokeh king"). I haven't used this lens in quite a while, and man, I forgot how awesome it is.  I personally think the 35 Summicron ASPH is a better lens in everyway except one; the size of the 35 Summicron Version 4 is just a bit smaller…more compact…and it feels so nice when all you're carrying is a Leica M and one lens.  The 35 Summicron ASPH is sharper, more three dimensional, has better contrast, and the bokeh IMO is better.  But if you have never experienced the 35 Summicron ASPH and own the Version 4, you would never feel like you need a better 35mm lens.  Anyway, I hope you like the photos.
P.S. I've said so many times that the 50mm lens is my favorite focal length.  But I really had a great time with the 35mm.  Being that it is so compact, you can get so close to your subject without disturbing it.  Yesterday was fun, and it really made me love the 35mm focal length again.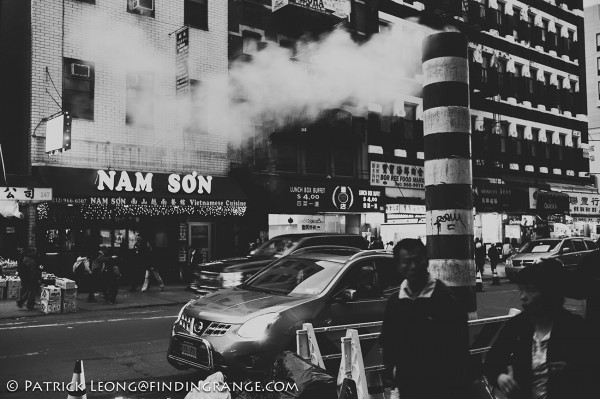 ↑ It wouldn't be New York City if you didn't see any of these Chimney type devices coming out of the road.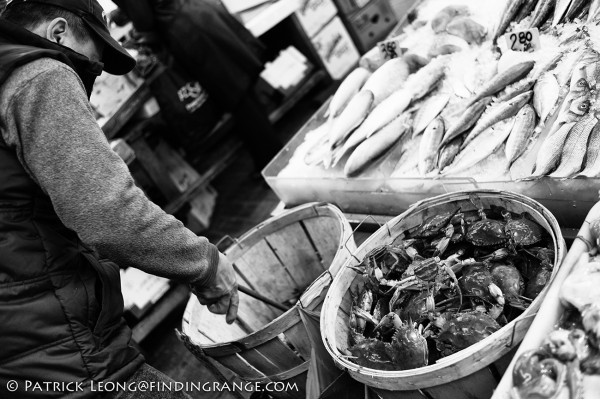 ↑ There's a lot of live seafood everywhere you walk in Chinatown.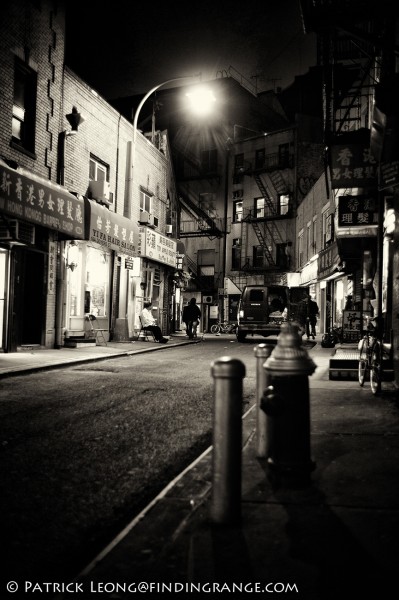 ↑ Here is where Chinatown started: The famous Doyers Street.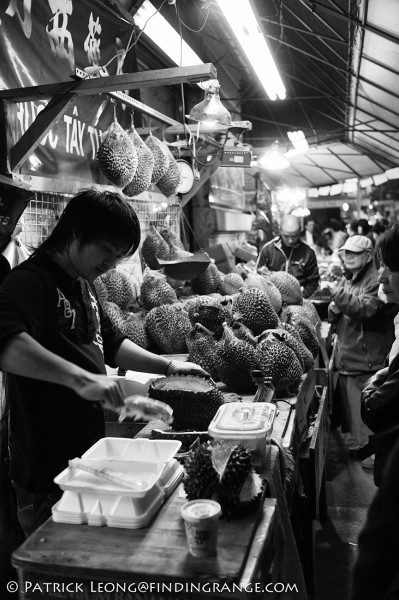 ↑ Chinatown is filled with stands selling both common and exotic fruits.  Here's a vendor cutting up some durian.