Another Post With My Dream Lens, The 50 Summilux ASPH :):
All hopes of a cold winter (a normal winter here in New York) I guess are down the drain.  I love the cold winters in New York, and I almost feel a bit cheated that I didn't get it this year.  Well, to be honest, it's actually semi snowing/slushing/raining outside as I'm writing to you right now :).  But…it's not going to stick because it's going to be warm this week.  Anyway, here are some photos I shot of my brother in-law's golden retriever Kopi.  Photos were shot with my Leica M9 and 50 Summilux ASPH.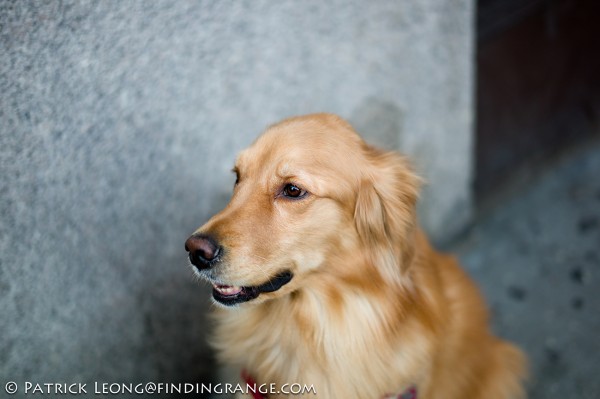 ↑ All I did in these photos were very simple adjustments in Camera Raw.  This post was just for fun but check out that "glow" at F1.4.  That's why I love the 50 Summilux ASPH.
Named after the coffee bean, Kopi is a pretty active dog to say the least :).  Always friendly, if a bit slobbery for me, Kopi is a bit camera shy.  On a side note, I noticed a lot of animals are actually a bit camera shy…at least with cameras that have viewfinders where you actually have to lift the camera up to your eye.  If you're using a fast manual focus lens like the 50 Summilux ASPH (doesn't have to just be Leica), a dog is probably the best subject to practice on.  Kopi is constantly on the move, and I'm not going to lie to you…I get a little burst of satisfaction when I can actually focus on Kopi with my 50 Summilux ASPH at F1.4 and nail the shot.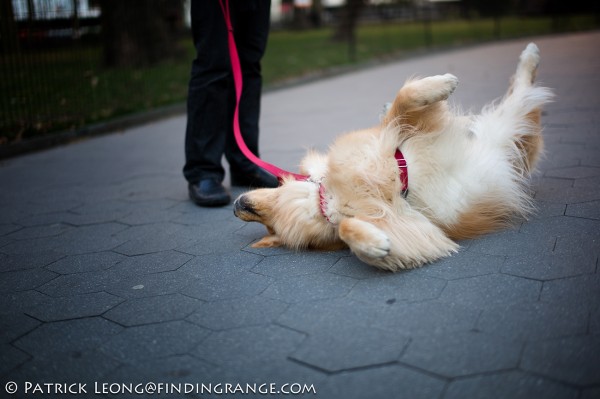 ↑ Kopi rolls around a lot when she doesn't want to leave the park lol.
I said this before, and I will say it again and again.  The 50 Summilux ASPH is really amazing.  If you nail a shot at F1.4 it can make you look like a super hero.  Of course, it's amazing at all apertures but let's be honest; you buy something like the 50 Summilux ASPH for it's wide open capability, and it definitely delivers.  Some say the price is crazy but I think it's totally worth it.  I have no regrets buying this lens.  Definitely stay tuned for a review of the 50 Summilux ASPH in the near future.  I have A LOT of examples from this lens that I can't wait to share.
↑ A black and white one because I like black and white.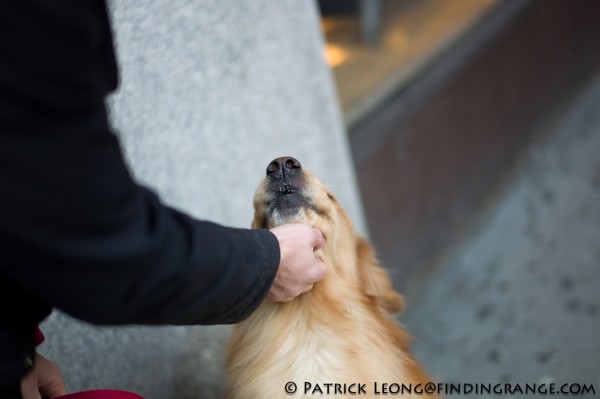 ↑ Kopi loves being petted.