Olympus OM-D Dog Photos:
Hey everyone, I've been playing with the Olympus OM-D, and it's been pretty cool.  For those wondering, it is a completely different beast from something like a Fuji X-Pro1.  So far, to me at least, the X-Pro1 feels a bit more analog-like where as the OM-D seems more geared towards a person that embraces the digital world.  Either way, the OM-D is pretty impressive, and it's downright just fun to use.  I wasn't completely thrilled that the OM-D only has an EVF but it's a great EVF.  It's much faster than the one on the X-Pro1.  Also, one thing that I love about the Olympus OM-D or the micro four thirds system itself is the ability to use a whole variety of lenses from different manufacturers.
For instance, all of these photos were shot with the Panasonic 25 F1.4 Summilux attached to the OM-D.  What a wonderful lens.  If I had a micro four thirds system, this is the first, and maybe even the only lens that I would buy.  I can see why so many people love this lens.  I will definitely be writing a user review of this lens soon, I'm just busy enjoying it right now :).
So on to the photos…I had the chance to walk around the city with the Olympus OM-D the other day, and it was definitely a great experience.  I took a lot of photos but I'm saving them for my OM-D user review coming in the near future.  For now, here are a few photos of my sister's golden retriever.  I was in her apartment hanging out with my brother in-law after a full day of shooting, and I decided to mess with the OM-D a bit more.  Kopi (named after the coffee beans), while a bit shy, was fine with me using her as a model :).  I was taking these photos because I was just plain out having fun using the OM-D.  That's one thing that I do love about the Olympus OM-D.  It's not too difficult to use making it just a blast to start photographing away.  It's just fun to use, and it makes you want to photograph pretty much…anything.  Anyway, I hope you enjoy the photos, and thanks for stopping by!  Stay tuned for more stuff on the way.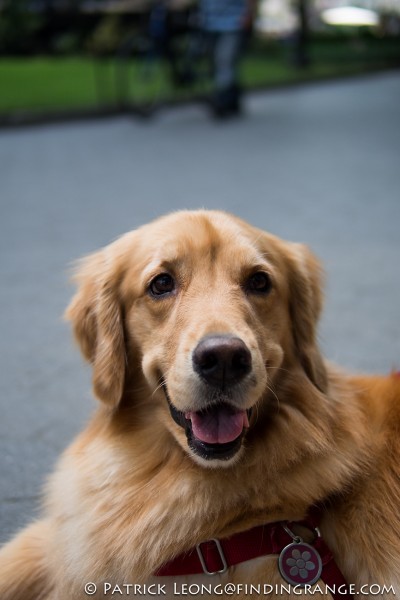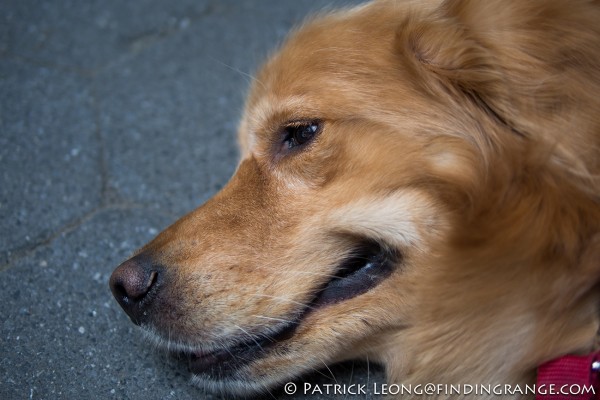 ↑ A smiling dog :).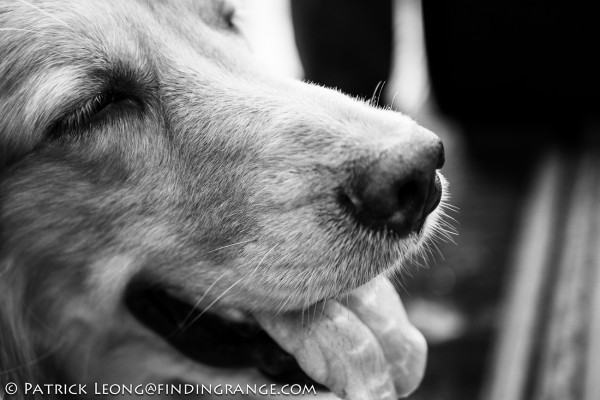 ↑ Another smile from Kopi.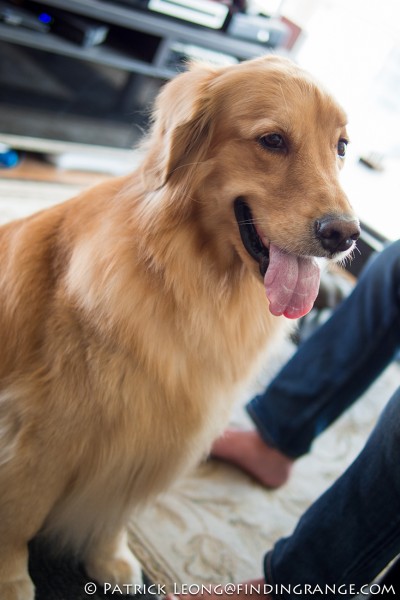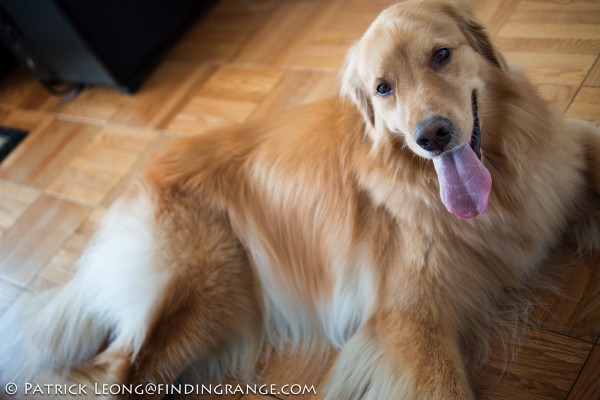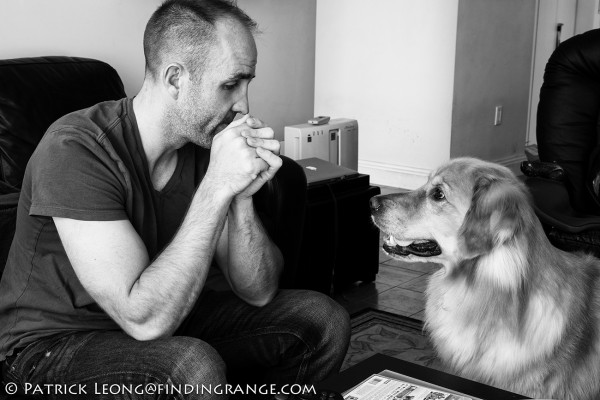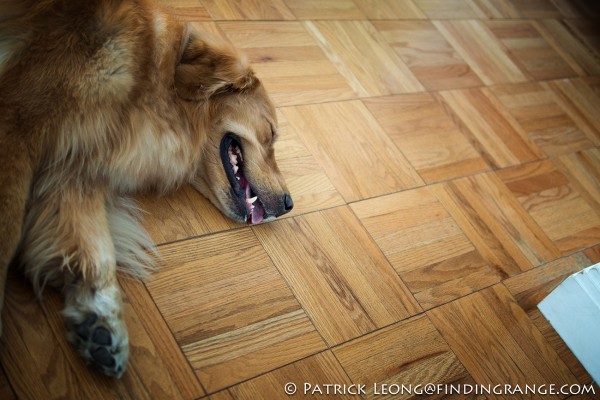 ↑ Kopi finally falls asleep.