Fuji X-Pro1 Vs. Fuji X100 Vs. Fuji X10:
Hey everyone, I have a new three way comparison for all of you today.  At one point, I had all three of these Fuji X series mirrorless cameras together.  After shooting with them all for some time, I started to think to myself, "wouldn't it be cool to write up some sort of comparison between the three?"  Yes, they are completely different cameras in completely different classes but who hasn't thought of how they actually compared with one another?  You have the X100, which is the camera that many believe basically put Fuji on the map in the mirrorless world.  Then, you have the X10, which is the camera that in my opinion rocked the high end compact world.  Lastly, you have the X-Pro1, which is the camera that really put Fuji in a new league in terms of the mirrorless world.  What are their similarities?  Their differences?  Do these cameras even have the same signature look?  Well, just for heck of it, I thought I'd make this fun comparison between the three X series mirrorless cameras, and see what I come up with.
Fuji X-Pro1 Vs. Fuji X100 Vs. Fuji X10 Build Quality Feel And Size:
Let's start with build quality.  No matter which Fuji you're in the market for, all three X Series cameras are built superbly.  They have all metal bodies, and full manual controls.  All three cameras come in black (there is a special edition X100 in black) but only the Fuji X100 comes in silver (as of now, the new Fuji X-E1 also comes in silver but it's not in this comparison).  So, you may ask yourself, "what are the major differences between these three cameras?"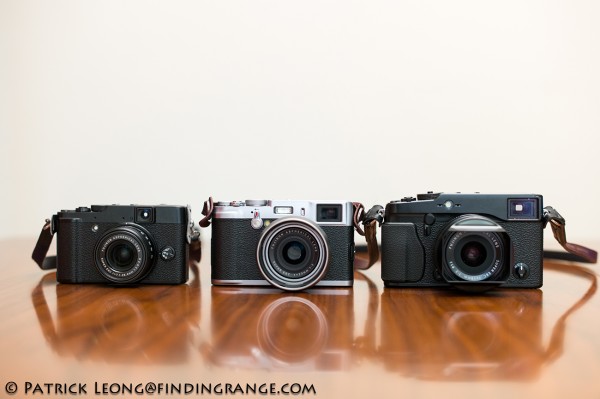 ↑ Front view of the X10, the X100, and the X-Pro1.
↑ Back view of the X10, the X100, and the X-Pro1.
Well for one, while no one can deny that the Fuji X-Pro1 is built well, to me, it doesn't seem to have quite the same heft as the X100.  When I first held the X-Pro1, I was actually quite surprised because I was not expecting it to be so light, and dare I say hollow feeling, especially when compared to the X100.  The X100 is not a super heavy camera but it felt a bit more dense to me than the X-Pro1.  If you haven't played with these two cameras before, I suggest you go to a camera store, and get a hands on experience to see what I mean.  Even the lenses for the X-Pro1 are a bit light for my taste.  I was thinking to myself, "Isn't this supposed to be the flagship for Fuji?"  Again, the X-Pro1 is a solid camera that anyone will be happy with.  It's one of the best built mirrorless cameras out there.  It's just to me, the X-Pro1 doesn't quite feel as solid as the X100, and I know that I'm not the only one out there that feels this way.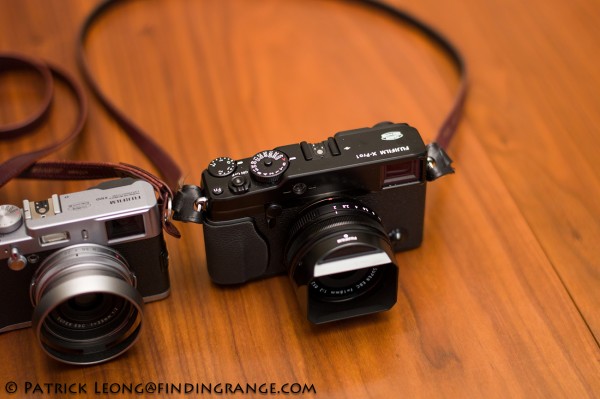 ↑ The Fuji X-Pro1.
Besides the lightness, what exactly separates the X-Pro1, and the Fuji X100 in terms of build quality?  Not much, really.  Again, the X-Pro1 is a superbly built camera.  It's in the details that I believe the X100 has the slight advantage.  This is how I think of it: When a car manufacturer creates a prototype, they put everything into it because they want to impress the public.  They want people to get hyped up for the production version.  However, when the car manufacturer produces the car, they often have to modify the prototype because of excess costs, safety issues, etc.  While I don't think that the Fuji X100 is a prototype camera, Fuji definitely had to make a huge impact, and get people hyped up.  In that way, the X100 was kind of a prototype to me.  They were essentially creating the camera that many people wanted Leica to create.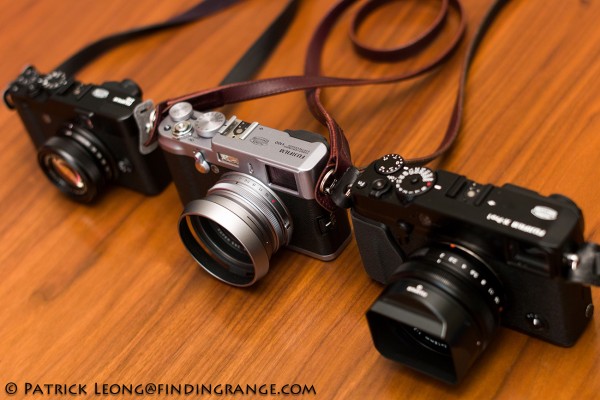 ↑ The Fuji X100.
Did Fuji succeed?  Most definitely.  They succeeded so well, they aided in killing Leica X1 sales, and to this day, are still going strong with the X100.  The Fuji X100 has become a cult classic, and with good reason.  In my own opinion, Fuji definitely wanted to make the X-Pro1 better than the X100, offer interchangeable lenses with it, and do all of this at a reasonable price.  Maybe there was a little cost cutting, and maybe that's where some of the lightness came from.  The Fuji X-Pro1 is still a phenomenal camera that produces steller image quality.  The lightness is not so bad, and the truth is, I'd rather Fuji spend the money building camera equipment that offers amazing image quality, which the X-Pro1 does.  I've had my X-Pro1 since its release, and it's been absolutely a joy to use because it does consistently produce great images, and it can still handle the abuse of daily usage.
Also, there were some bothersome features on the X100 that were improved for the Fuji X-Pro1.  For instance, I still to this day can not get over the the feel of the scroll wheel on the X100.  I don't have particularly big fingers but even then it is hard to use, especially if you need to scroll through the menu fast.  On the X-Pro1, there are simply four buttons that replace the scroll wheel on the X100.  It's so much easier and simpler to run through the menus now.
Another thing worth mentioning is that the dials in general just seem a bit tighter on the X-Pro1, and there is a lock button on the shutter speed dial so you don't accidentally change the setting.  Lastly, the exposure compensation dial is recessed into the body of the X-Pro1 making it more difficult to move it by accident.  It does still occasionally move by accident but less so than on the X100 where the dial is not recessed.  I always moved the exposure compensation dial accidentally on the X100.  I'm glad that Fuji also decided to recess the exposure compensation dial on the Fuji X10 as well.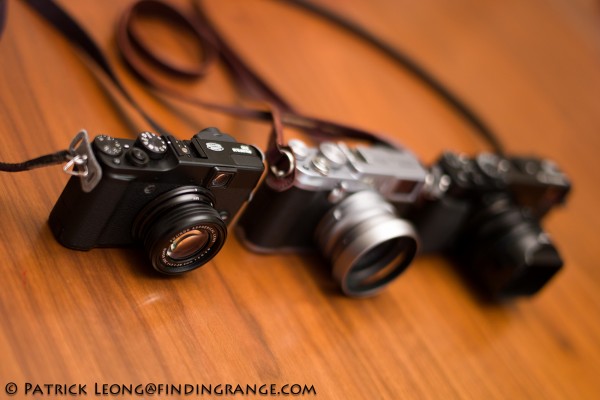 ↑ The Fuji X10.
Speaking of the Fuji X10, I gave it a rave review (you can check out my Fuji X10 review) because image quality is fantastic for a high end point and shoot, and it also offers many unique features for a camera in this class.  What unique features?  Well for one, it has a manual zoom ring mounted right on the lens itself.  In my opinion, this design is much easier, quicker, and more precise than traditional motorized zooms often associated with cameras in this class.  You won't ever have a problem of "over zooming" for instance because you're literally the "motor" that operates the zoom.
Another great thing about the Fuji X10 is that it has an optical viewfinder (OVF), which is a great way to compose a photo.  It also helps stabilize the X10 because the camera can be pressed against your face instead of holding the camera out to take a photo so you can look at the view screen.  This feature along with the mechanical zoom makes me feel as if I have a "real" camera as opposed to just a point and shoot.  I end up holding the X10 like I would hold my X-Pro1.
The Fuji X10 also does not disappoint in terms of build quality.  This camera is definitely in the top tier of its class, and I would even argue that it is built better than some cameras costing a lot more.  In my opinion, the X10 is definitely built a bit better than my old Leica D-Lux 4.  The manual zoom is sturdy, and tight feeling.  There is no creaking or signs of inferior craftsmanship whatsoever.  It's a nice high end point and shoot that can withstand some heavy abuse, and it should give anyone years of good use.
That's about it in terms of build quality.  Let's move on to the high ISO capabilities of these three cameras, and see how they compare with each other.  If you want more information about the build quality of these three cameras, you can check out my reviews of each of these cameras.
Fuji X-Pro1 Vs. Fuji X100 Vs. Fuji X10 High ISO Test:
I didn't think that it would be fair to make a test based on which camera offers better overall image quality.  After all, all three camera are technically in three separate classes, and well, the X-Pro1 is probably the one that will come out the winner, especially if you use the wonderful XF 35mm F1.4 R lens.  However, I thought that it would be a fun idea to have an ISO test/comparison not necessarily to show which camera has better high ISO; it's more to demonstrate all three cameras' high ISO capabilities, and to show that even if you end up buying the smallest Fuji (that being the X10), you will still get some incredible image quality.  I'm beginning to really love Fuji products because, in my opinion, I really think you get a lot for your money.  I think that this test will be surprising to many because, quite frankly, I was surprised myself lol.
All these photos were shot in jpeg, at F4.0, and with no corrections.  All three cameras were mounted on a tripod.    I used the 28mm equivalent focal length for the Fuji X10, and for the Fuji X-Pro1, I used the XF 18mm F2.0 R lens, which gives me a focal length of roughly 28mm.  Each image contains a 100% crop from all three cameras: the top crop from each image is from the X10, the middle crop is from the X100, and the bottom crop is from the X-Pro1.  The final image is shot only with the X-Pro1 because neither the X10 or the X100 has 25,600 ISO capability.
What do I see here?  Well, the X100 can definitely hold it's own when compared to the X-Pro1.  Yes, the X-Pro1 does live up to its name as being an ISO king, and overall, it is better than the X100 but anyone should be happy with the X100's high ISO capabilities.  In normal situations, the high ISO capabilities of the X100 should be more than enough.  I never have any issues shooting at high ISO with the X100, and I really learned to trust it, and do it quite often now.
How did the smallest Fuji compare with these two?  Well, for what it is designed for, the X10 did great.  Don't forget, the X10 is basically a point and shoot camera competing with highly capable cameras here.  It didn't perform as well as the other two cameras but when you compare the Fuji X10 with other cameras in its class, it's one of the top performers.  It definitely pulverizes my old Leica D-Lux 4 by a wide margin, and I am honestly very happy with the results that it produces.
Plus, in my own experience with the Fuji X10, it is the most pleasantly surprising of the three.  With the X100 and the X-Pro1, you kind of expect them to be great cameras, especially when they are used for their high ISO capabilities.  But when the X10 first came out, I honestly didn't think much of it because I just thought that it was another high end point and shoot similar to something like the Leica D-Lux series.  I thought that Fuji was just trying to milk the X100 kit a bit more by coming out with a glorified high end point and shoot, and marketing it as a mini X100.  I was wrong because the X10 is a whole other beast.  It performs amazingly, and the high ISO is spectacular for the type of camera it is.  In real world use, you can enlarge quite a bit at a fairly high ISO.  I was plain out happy with the X10, and I still regret having to return it after it was loaned to me for review.  Anyone who owns this camera should know what I mean.
Fuji X-Pro1 Vs. Fuji X100 Vs. Fuji X10 Street Photography:
So, which camera performs the best in street situations?  The truth is, this is a tough question that can only be answered by you.  Each of these cameras has its own strengths, and weaknesses.  But there is one thing that all three of these cameras have in common: they are all excellent overall performers.  Let's start out with the Fuji X10.
Again, the Fuji X10 is definitely the most surprising of the three to me.  It's a little point and shoot camera but it just rocks!  I remember saying to myself when I was walking around with it, "Just imagine the possibilities with this camera…", and "do I even need an M9 anymore?".  The X10 is so small, so unassuming, so discreet yet at the same time, just so capable.  It's a rare find if you ask me.  The X10 has many characteristics that make it feel like it is more than just a high end point and shoot yet it keeps the good characteristics of a point and shoot, such as, for example, its discreetness.  Nobody took notice of me when I was using this camera because it looks so unassuming, small, and nonthreatening.  As far as anyone was concerned, I was just another tourist trying to get a good vacation photo.  No one gave me a second look.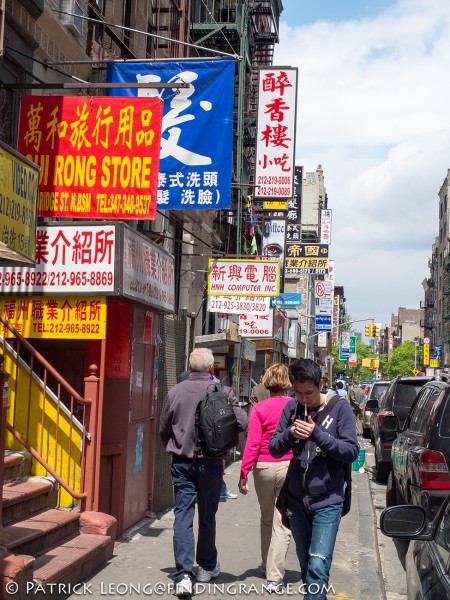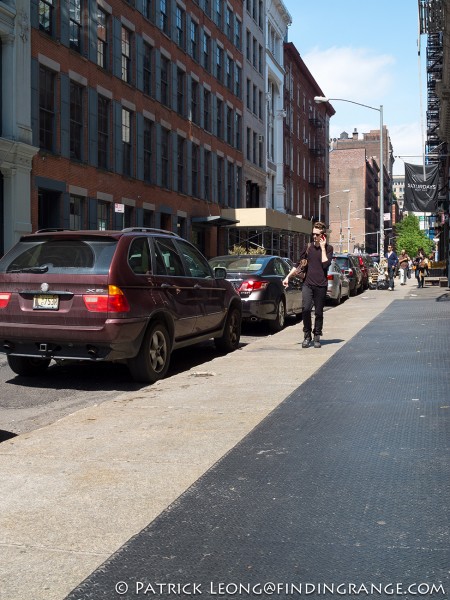 While this camera is great because it is so inconspicuous, what separates the Fuji X10 from many others in my opinion, is that it really performs well while being so small and discreet.  The X10 operates fast, it's autofocus is fast, it's easy to use, and most importantly, it offers incredible image quality, especially for its size.  I mentioned the great ISO but you really have to see it in real world use to see just how good the high ISO is for a point and shoot.  You can check out my Fuji X10 review for more high ISO shots.  Yes, the X10 might not be the smallest point and shoot in the world, and the body might not completely fit in your pocket because of the lens but in my opinion, it's still very compact for what it is capable of doing.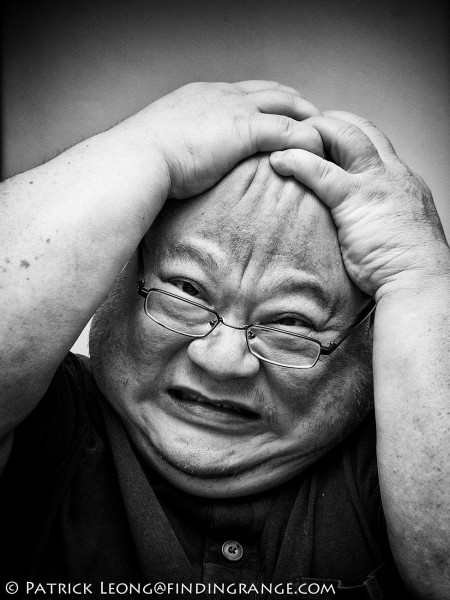 Sure, the X100, and the X-Pro1 beat the X10 in overall image quality, but then again, they cost more, and they are in different categories.  Plus, I don't think that you can get away with as much unlike with the X10.  My brother in law knows a concert photographer who always shoots with the big Canons and L lenses.  Know what he uses personally?  A Fuji X10.  That says a lot.  Honestly, while it's great to have more in a camera, such as, something like an X-Pro1, I don't feel that you really do need more than what the X10 offers, especially for street work.  I really like it that much.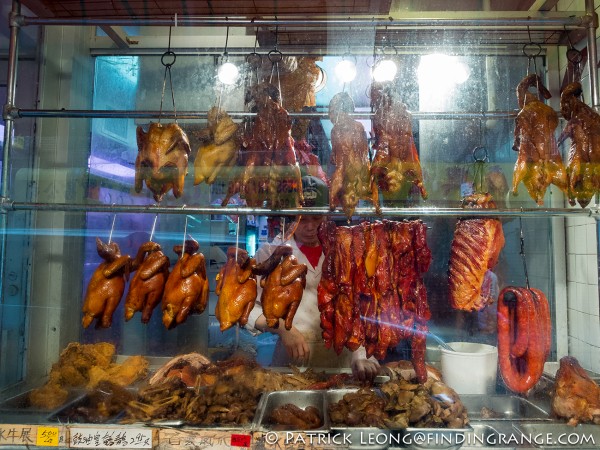 So how about the Fuji X100?  Well, believe it or not, I had a bit of a rough start with it at the beginning (you can check out my Fuji X100 review).  I didn't like it too much at first but as Fuji worked out the kinks, I began to see the potential of the X100, and I really started to enjoy working with it.  Fuji really perfected the mirrorless single lens camera to the point where even though I am a big Leica fan, and even though I feel that the Leica X1 has a slight edge over the X100 in terms of image quality, I am still 100% glad that I bought the X100 instead.  The autofocus on the X100 is a lot quicker now, and there are a lot less bugs than before.  Fuji really polished the X100 over its lifetime.  It's amazing what can be done with just a little firmware these days.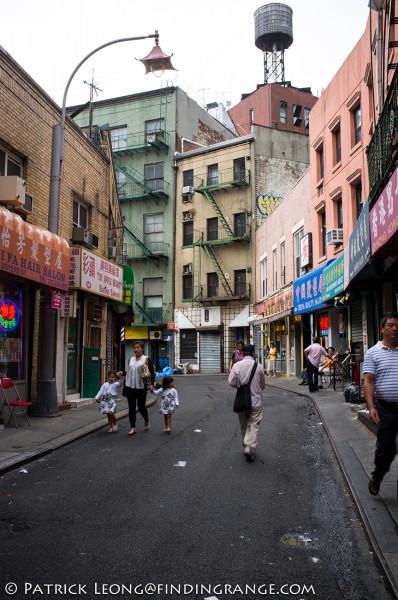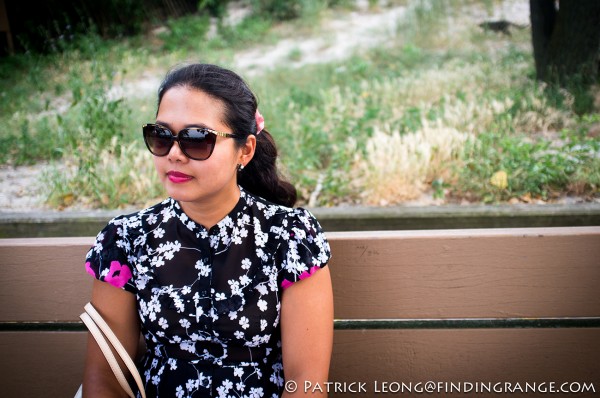 For most street shooters, the Fuji X100 is a dream camera.  It functions in many ways like a rangefinder.  It's quick, it produces beautiful images, and it comes with a fast 35mm F2.0 equivalent lens, which some believe is the ideal focal length for street shooting (although I'm a 50mm guy).  What else is there to say about it?  Well, thanks to its leaf shutter design, the X100 is extremely quiet.  Most will not even know that you took their photograph.  The X10 is a bit quieter but in real world use, the X100 is more than quiet enough.  Plus, the X100 offers image quality closer to the X-Pro1 than the X10, although I will say that all three cameras definitely have the same signature look.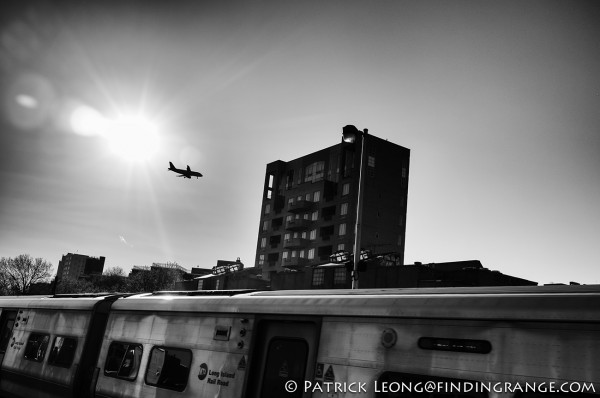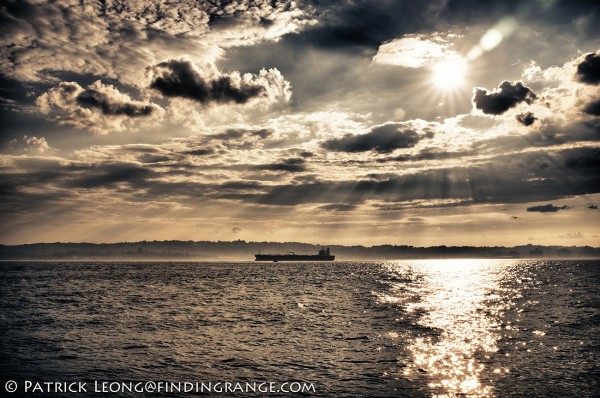 So, how does the Fuji X-Pro1 compare to the X10 and the X100?  Well, let me start out by saying that this is by far my favorite of the three, and probably consistently gives me the most joy to use.  But I'll be the first to admit that the X-Pro1 is not perfect (check out my Fuji X-Pro1 review for more details).  For one, as I mentioned earlier, I don't think that the X-Pro1 is built to the same standards as say the X100.  Everything is just a bit on the light and hollow feeling side for me.  The shutter is also the loudest of the three cameras.  It's still quiet but if you're used to something like an X100, and you just upgraded, you'll definitely have to get used to hearing something a bit louder.  Lastly, the autofocus is the slowest of the three cameras.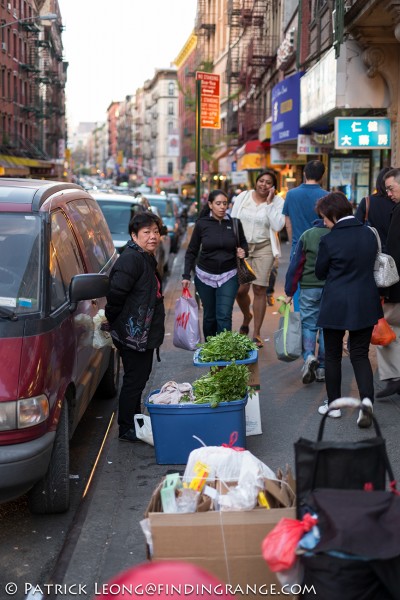 Well, it's true that the X-Pro1 is a bit light but there is no indication that it can't take abuse. It's a solid body, and I never had any issues with it.  It is quite frankly extremely reliable.  Also, while the shutter is a bit louder than the X100, it's still perfectly acceptable for discreet shooting.  Don't forget, it's not a leaf shutter design like the X100.  In fact, this camera thrives on discreet shooting.  The color of the X-Pro1 is kind of a mixture between a flat and a glossy black, and the body has absolutely no markings on it other than on the top plate.  The X-Pro1 is slightly bigger than the X100, yet for some reason, I feel less conspicuous shooting with it.  I actually feel a bit braver to be honest with you.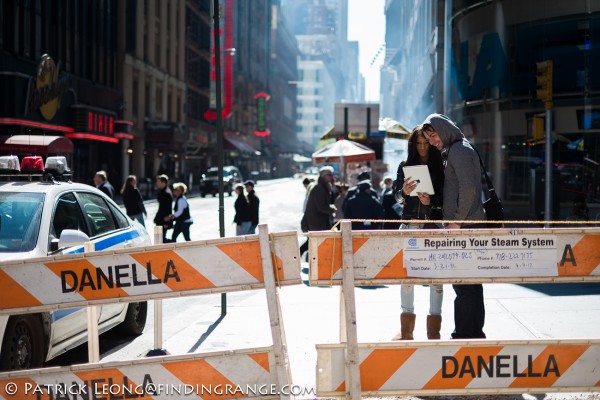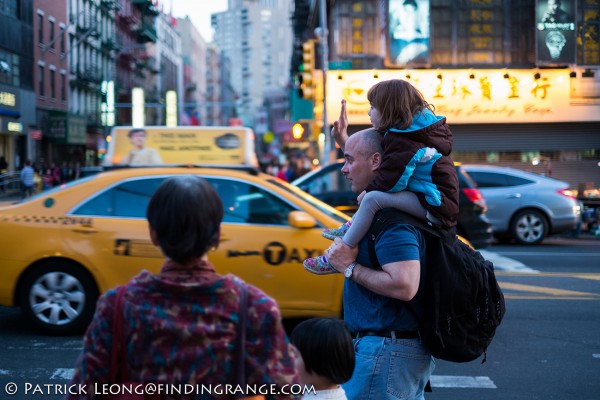 Finally, while the autofocus is slower than the other two cameras here, I honestly find it perfectly acceptable for what this camera is designed for.  Don't misunderstand me; there is nothing wrong with having really fast autofocus.  It would just be a bonus.  But it's just not a deal killer if the autofocus on the X-Pro1 is not as fast as something like the Olympus OM-D.  I quite frankly don't care because the autofocus on the X-Pro1 is not a snail either.  I need time to compose a shot, and often times, even when the picture is in focus, I still wait for what I think is the right moment to shoot.  It's just my style, and it probably came from my film days, Leica M cameras, and my overall obsessive compulsiveness :).  I feel that sometimes having extremely fast autofocus makes me not as careful as I should be when I'm taking a photograph.  At least, that's how I felt when I was shooting with the OM-D at some points.  I was just snapping pictures for the heck of it because I knew that I could.  It also takes a bit of the fun out of it when you're just snapping photos like crazy but again, that's just me.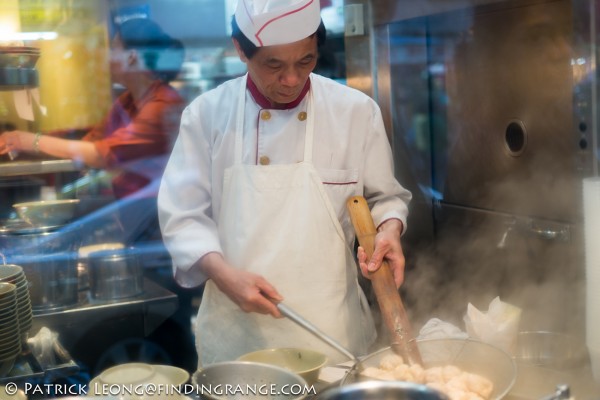 Every camera out there has its quirks; there really isn't any perfect camera.  Therefore, you have to find a camera where the positives outweigh the negatives  for you, and again, each person is different.  So I talked about the negatives of the Fuji X-Pro1 but then what are the positives that outweigh the bad for me?  What makes me love the X-Pro1 so much?  Well, first off, while the X-Pro1 is not a rangefinder, it has so many wonderful characteristics of a rangefinder.  I really REALLY love using the X-Pro1 even more so since apparently, my Leica lenses don't seem to want to focus properly with my M9 anymore lol.  The X-Pro1 is just so dependable, so easy to carry with you all day, and it just fits into my way of photographing so seamlessly.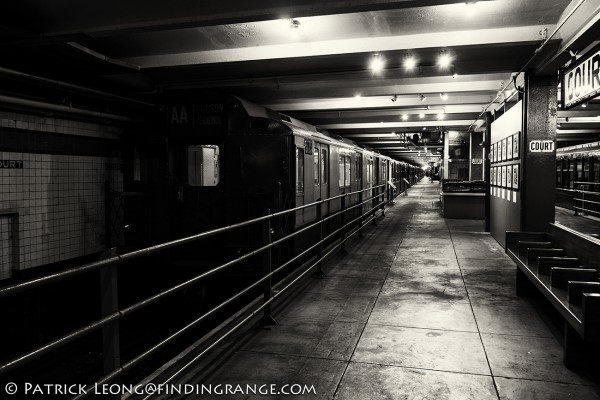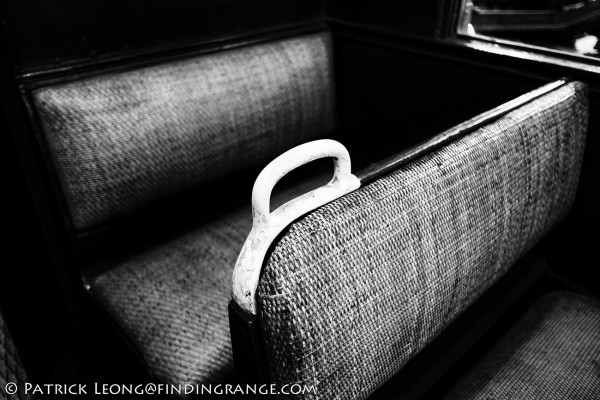 But you know what the biggest reason for why I love the Fuji X-Pro1 so much, and why it is my favorite camera in this three way comparison?: Fantastic image quality.  Awesome, spectacular, amazing, awe inspiring…the list of adjectives can go on and on lol.  For a camera in this class…for a camera in this price range…seriously, I really think that the X-Pro1 is hard to beat.  Yes, there are other cameras in the market that offer amazing image quality but it's just so easy to get it with the Fuji X-Pro1.  For instance, if you're lazy, and don't want to process RAW files, just shoot in jpeg mode, and see the incredible jpegs that you can get.  I just love what I get out of the X-Pro1, and I would be lying if I told you otherwise.  I wholeheartedly think that this camera is totally worth its asking price of $1,700.  At least to me, I definitely feel like I got $1,700 worth of satisfaction from the X-Pro1.  Hey, if you don't think so, now you can even get a version that is $700 less called the Fuji X-E1.  That in my opinion is a steal because while the X-E1 doesn't have an OVF, it has a smaller body, and the same exact sensor as the X-Pro1.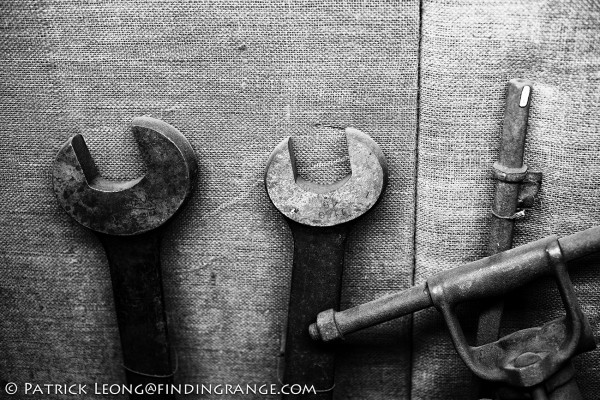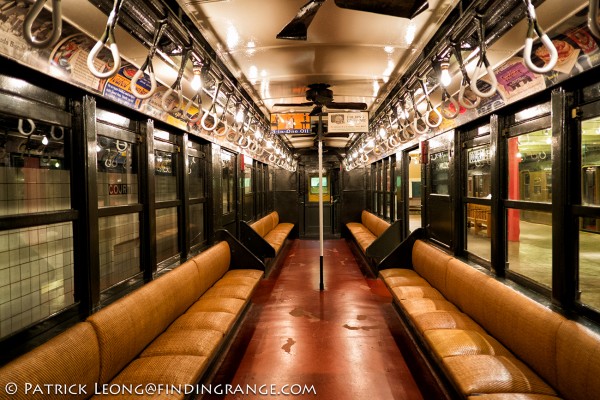 Another reason for why the X-Pro1 is my favorite of the three here is because you have a wonderful selection of Fuji X Mount lenses to compliment it, and the list is only increasing.  Fuji definitely seems invested in this system.  You combine the X-Pro1 with these wonderful lenses, and you have a serious photographic machine.  My lens of choice: the XF 35mm F1.4 R lens.  The XF 35mm is one of the BEST 50mm equivalents out there, and if I was in the market for a fantastic camera system but I didn't want to spend to much, I would just buy the X-Pro1 with the XF 35mm as my only lens.  In fact, if I didn't care about the OVF, I could now save myself $700 by buying the Fuji X-E1 with the XF 35mm.  Right now, I am seriously considering the X-E1 as a second body.  Seriously, X-Pro1 quality images for $700 less?  How cool is that?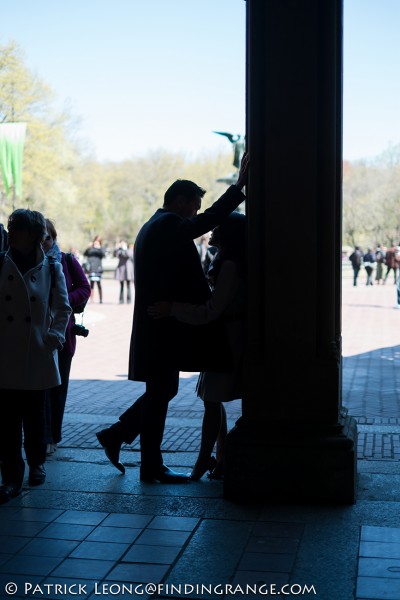 Fuji X-Pro1 Vs. Fuji X100 Vs. Fuji X10 Final Thoughts:
So I hope you all found this comparison at least a bit enlightening or entertaining :).  It wasn't meant to be taken too seriously because I know that all three of these cameras are in different classes, and price points.  It was just really cool having all three of these cameras here at the same time, and I thought that this comparison would be a great idea.  I learned a lot from it too.  The main points that I got out of comparing the three are that one: they all are built well.  Two: they all offer the same signature look: Three: they are all great for portraits, candid or street work.  Four: in my opinion, all three of them offer really good value for the money.
The winner for me in this three way comparison is the Fuji X-Pro1.  I really love this camera, and while it's not perfect, it comes pretty close…at least for what I like to do.  Plus, image quality is incredible!  I have faith that the X-Pro1 will only get better with time.  Fuji has a really good history of always being consistent with providing new firmware to suit its customers' needs and issues.  Look at how the X100 is now, and compare it to how it was when it was first released.  In the case of the X-Pro1, look how quickly Fuji came out with firmware to fix the lens chatter issue.  Compare that to Leica's reaction to a firmware problem.  This month, Fuji has plans to release new firmware to increase the focus speed on the X-Pro1 as well.
Now, If you don't want to spend $1,700 for an X-Pro1 body, Fuji has made it even more easily attainable…well, at least the image quality of the X-Pro1 :); if the X-Pro1 is priced a bit too much, you can now get the Fuji X-E1, which is essentially a smaller X-Pro1 without the OVF, and a couple of other minor details, such as, a slightly smaller screen.  But you get an OLED EVF, which is better than the EVF on the X-Pro1, and the same sensor as the X-Pro1, which means that you can get X-Pro1 quality for $700 less.  I think that's awesome, and a great thing for Fuji to do.
The main thing that I realized after this comparison is that while my favorite is the Fuji X-Pro1, whatever you may choose is perfectly awesome because there really aren't any losers in this comparison.  All three of these cameras are in the top of their respective classes, and what I love about them is that I really believe that they offer great value for the money.  You really get a lot from these cameras, at least from what I have experienced with them :).
That's it for my comparison.  Comments are always welcomed on this blog.  Thanks for taking the time out to read this comparison, and I hoped that all of you enjoyed it.  Until next time, take care everyone!
If you're considering buying any of these fine cameras, and my comparison helped you decide, please help support me by purchasing from one of the links below.  Thank you for your support!
Fuji X-E1 in black from Amazon or Adorama
Fuji X-E1 in silver from Amazon or Adorama
Fuji X-Pro1 from Amazon or Adorama
Fuji X100 from Amazon or Adorama