Expert Shield Screen Protectors Review:
A few weeks ago, I received an email from a company called Expert Shield to see if I wanted to write up a review about their screen protectors.  Naturally, I jumped at the opportunity because who doesn't want a good screen protector for their often times, very expensive camera?  To me, a screen protector is a must have accessory because it's a very cheap, and a very effective way of protecting the LCD screen of your camera.  Let's be honest; who wants to see a big scratch on the LCD screen?  If you don't care, the next person who you decide to sell it to might, which means a scratched screen could really affect your resale value badly.  Some of you might be thinking that all plastic screen protectors are generally the same but Expert Shield disagrees.  To prove it, Ed at Expert Shield was kind enough to send me three screen protectors to try out: One for my Fuji X-E1, one for a Sony RX100, and one for my iPhone 5.
What Makes The Expert Shield Screen Protectors so Special:
So, what makes these screen protectors different than any of the average ones that you might find on sites like Ebay?  According to Expert Shield, these screen protectors are made from special Japanese Optical Grade CrystalFilm.  They are constructed in three layers: a scratch resistant surface layer, a harden protective layer to prevent deep scratches from getting through, and a silicone gel that acts as a vacuum to secure itself on to your LCD screen.
To me, these screen protectors just feel like high quality stuff.  Right out of the box, these screen protectors feel like they can take a bit more abuse than the average screen protector because they're actually a bit thicker.  I showed my brother in law what Expert Shield sent me, and even he was wowed.  In fact, he was asking me why I didn't get him one for his OM-D ;).
Since they do feel a bit more durable than your average thin plastic screen protector, Expert Shield screen protectors are a great alternative to those hard plastic screen protectors that require you to stick them on to your camera's LCD screen with double sided tape.  The adhesive glue is the main reason why I don't like hard plastic type screen protectors.  I don't want any adhesive that will give me difficulty if I decide to take the screen protector off or even while I'm trying to adjust it to fit correctly.  Plus, have any of you seen one of those hard plastic screen protectors crack while they're on an LCD screen?  Just google it if you haven't because it's a mess just trying to peel it off when that does happen.  Expert Shield screen protectors leave absolutely NO messy glue or residue behind , and there are absolutely NO liquids involved when you are applying them.
Expert Shield Screen Protectors Installation: Easy!
Installation is VERY easy.  The first step is to clean your LCD screen with a lint free cloth, which Expert Shield also provides with each pack.  I also used a Giottos Rocket Air Blaster to blow some of the dust off of my LCD screen but it's not required.  The screen protector has two protective film layers; you peel off a little of the first layer, which exposes the silicon gel, and then slowly lay the silicon gel side on top of your LCD screen.  You don't want to peel the first protective layer completely off right away because you don't want to touch the underside of the screen protector.  If you need to reposition it while your laying down the screen protector, it's not a problem at all.  Since there is no sticky adhesive, you can easily reposition it until you get it right.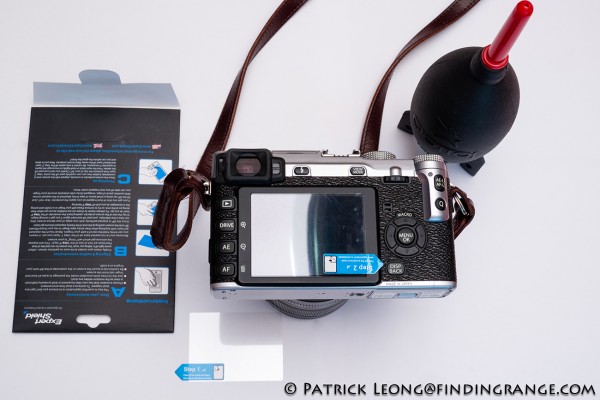 Once you place the screen protector on, you slowly peel the second protective film off, and there you have it!: a brand new screen protector that looks really good!  In fact, the screen protector is so clear, it looks like I don't even have one on. I'm quite impressed with it.  If you have any dust bits that were caught under the screen protector, Expert Shield says that you should use a piece of tape to lift the screen protector up, and then use another piece of tape to dab the dust off the silicone gel layer.
I actually had some dust under my screen protectors for my iPhone and X-E1, which got me worried.  I've had screen protectors in the past, and every time I touched the bottom layer with anything, I always left some sort of residue behind but in this case, their tape method worked out perfectly!  I got the dust off very easily, and the final result was a crystal clear screen.  Check out how my Fuji X-E1 looks: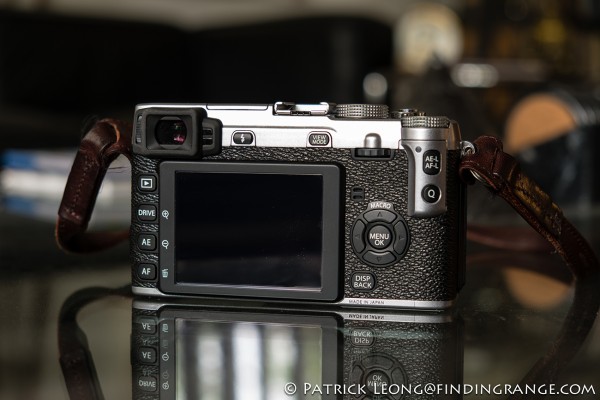 I just wanted to note that I thought it was going to be really hard to put the iPhone screen protector on because the screen of the iPhone is so much bigger than the X-E1's but if you follow Expert Shield's instructions, it'll work out perfectly.  Check out the results.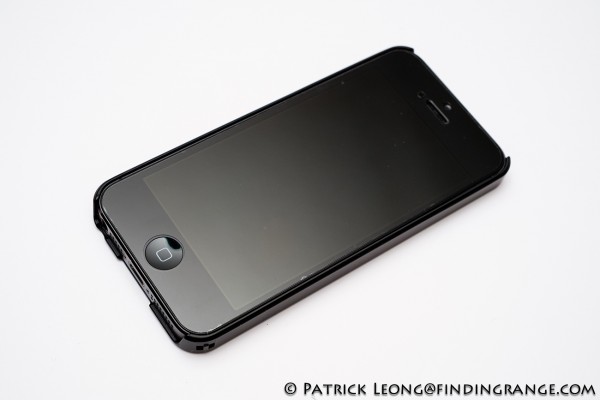 Expert Shield Verdict:
Bottom line is this: if you're looking for a screen protector for your camera or your phone, you should definitely consider buying one from Expert Shield.  I've been using my X-E1 for a couple of weeks, and I've had no issues whatsoever.  It also looks great too because it's hard to see that there is anything on my LCD screen.  The one on my iPhone works like a charm as well because not only do these screen protectors make your LCD screen extremely scratch resistant, they also work perfectly fine with touch screens.  The screen protectors stay on with no signs of peeling or even wear.
For the price of $11.95, you get one screen protector, and a lint-free cloth.  Shipping is free as well.  If you live in the UK, they cost £6.95.  There are some other brands that will give you three screen protectors for around the same price but I really believe that Expert Shield makes a much better product.  First off, it really is amazing how clear these screen protectors are.  You really have to see it in person because the photos don't do them justice.  It's hard to tell that I even have a screen protector on my LCD screen because of the clarity, and once it's on, there are no air bubbles.  Second off, Expert Shield's screen protectors feel thicker.  Other companies might give you more in a pack but personally, I'd rather have a higher quality product protecting my camera's LCD screen, especially if it only costs around $12.  That's cheaper than most memory cards.  The price is extremely reasonable, especially when you think about how much your camera actually costs.
Lastly, customer service is extremely friendly and helpful.  Furthermore, the people at Expert Shield stand behind their product, and guarantee your screen protector for the life of the device.  If you end up scratching the screen protector, they'll exchange it.  Now, that's customer service :).  I'm so glad that Expert Shield contacted me because I honestly never heard of them before, and their screen protectors are fantastic!  I wouldn't recommend something if I didn't truly think that it is great, and as of now, these are officially my favorite screen protectors.  I will definitely be purchasing more in the future.  This is really some great stuff everyone!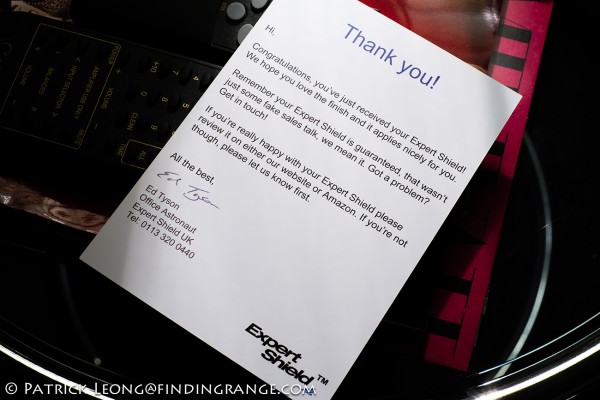 If you're interested, you can go check out the Expert Shield screen protectors that I used in this review on their site.  They make screen protectors for all types of cameras, phones, and electronics in addition to the ones that I used in this review:
Screen protector for the Fuji X-E1
Screen protector for the Sony RX100