Cool Street Art in Williamsburg:
It's finally Friday, and I'm sure many of you have plans for this Memorial Day weekend.  I thought I'd post something bright and colorful to get the weekend started.  The place that I get my hair cut temporarily moved from Alphabet City in Manhattan to Williamsburg in Brooklyn.  It's a bit of a trek to get there from where I live but it's been nice because it forces me to leave the comforts of areas I normally shoot. What I've been noticing a lot around Williamsburg (at least in the limited areas that I've been exploring) is really cool street art literally painted on buildings.  I just love seeing stuff like this.  Here's a pic I thought I'd post up.  The artist has credited himself in the artwork.
I just love the colors, and I believe stuff like this looks great in photographs.  I think it's amazing that someone can do something like this on a wall of a building with what I assume is spray paint.  It was especially nice seeing all of these colors on one of the rainy, dreary days that we've been having.  Here's what I mean by dreary.  This is a pic taken on the same day: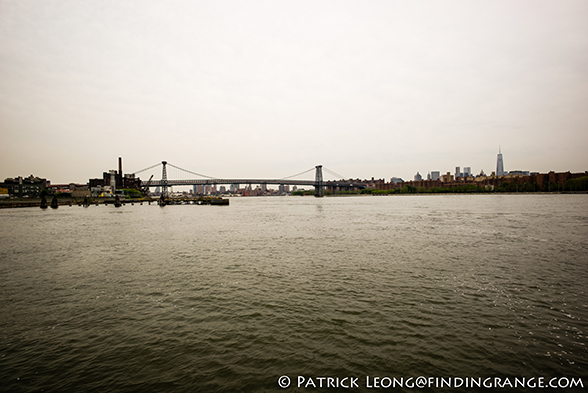 Setup of choice for this particular day was the Leica M 240 and the 18mm Super Elmar.  I hope all of you have a great weekend!