View of The Brooklyn Bridge From Dumbo:
I hope everyone is having a great summer.  Sorry for the lack of posts.  What was only suppose to be a two week fishing trip ended up being extended a lot longer.  I also know that a few of you left me comments and sent me emails.  I'm sorry for the late replies!  I'm back now, and I will be posting again.  I have some cool Fuji stuff coming soon, and I might throw some Leica in the mix since I want to expand that section of my blog.  But for now, I just wanted to post something quick to get the ball rolling again.  I figure a great way to start off is a pic of lower Manhattan and the Brooklyn Bridge.
I took this shot in Dumbo.  It was actually a pretty muggy day.  While I like walking across the Brooklyn Bridge, I rarely do so now because it gets very crowded.  I had my M 240 and my old 35mm Summicron Version 4 with me.  I've been shooting with a lot of my older lenses lately.  I prefer the modern Leica lenses in general but a lens like the Summicron Version 4 is so compact; it's a great lens to carry on those hot summer days.  Nowadays, I use the ASPH version more because I prefer it optically but the older one is still no slouch; someone recently requested a 20×30 print of the photo in this post, and I have to say, for a lens that is decades old, it still performs brilliantly.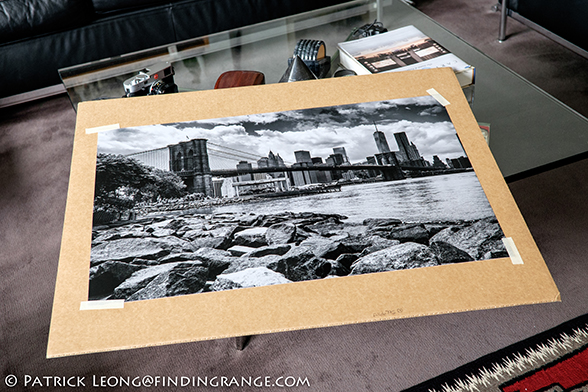 Anyway, I appreciate you all stopping by.  Take care!