Note from Admin: Thinking of adding a 90mm to your Fuji X Series system?  Well, you're in luck today because we have an excellent two part GUEST ARTICLE written by Jed Orme.  He shares with us his experience using M mount lenses on his Fuji X-E2.  Here in part one, he gives us his analysis of one of my personal favorites: the Leica 90mm F2.8 Tele-Elmarit.  Enjoy!
A Tale of Two M Lenses (Part 1 of 2 Parts):
This is the first part of a two-part article discussing my experience with two Leica M rangefinder type lenses that I recently acquired.
In one of our many email exchanges, Patrick asked me if I would be willing to provide a guest contribution to his quite excellent blog. First let me state that he & I actually have never even met, my living about as far away from where he lives as is possible while still residing in the same country. We have, however, for quite some time now shared our mutual interest in rangefinders, including the varied lens options available. (He also has integrated some Fuji X system bodies & lenses into his work, & that is what first caught my attention.) And I should acknowledge straightaway that I possess no Leica branded cameras. Rather I have attempted to mimic the RF system using a Fuji X-E2. For lenses, I use a fairly small kit, consisting of a Fuji XF 14mm, a Fuji XF 35mm, a Zeiss 50mm Planar, & finally a Leica 90mm Tele-Elmarit. With respect to these last two prime lenses (the Leica & the Zeiss), Patrick thought it might be interesting to get my views as to how they have integrated into my Fuji world. The larger Fuji universe also has excellent lens choices in these same focal lengths, had I been so inclined to use them. So initially I might mention certain of my reasons for not employing the Fuji counterparts to these two adapted primes.
First off, I'm not a young kid anymore, able to carry my own weight in camera gear. (Actually I'm a retired aviation attorney whose main outdoor interest is photography, not weight lifting on the beach or running marathons.) But when some free time came available post-employment, I jumped back into the photog game with Nikon gear, ending up with a Nikon D7000, multiple lenses & chronic back pain from toting the stuff all around. So I recalled my youthful days of shooting with a Voigtlander rangefinder & quickly saw the light. Unfortunately, my financial adviser (cum spouse) advised that a digital Leica M – – no matter how ancient – – was out of the question. Fortunately though Fuji came along with a wonderful new alternative called the X100, with its RF form & size, along with an excellent, permanently mounted 23mm f2 lens. I was the first to buy one from my local camera store, & I followed this up with their X100S. But I found that something was missing – – the interchangeable lens experience. So time again favored my needs as Fuji had just introduced the X-E2, & the rest is history. Well, not quite – – I got the X-E2 with its quite fine XF18-55mm kit zoom, & next acquired the XF55-200mm zoom. A third lens addition was the wonderful XF35mm. All by itself, this 35 brought back the joy & marvel of working with a prime lens, one perfectly built & tuned just for that single focal length. Thereafter commenced my RF rebirth, without even a 12-step program to aid or guide me along the way.
And about this same time I stumbled upon Patrick's online blog, "Finding Range". Somehow we started communicating by email concerning the many questions I had about this world of RF systems. Coincidentally, the fact that my 55-200mm zoom was getting little or no use due to its disproportionate size & weight told me, in no uncertain terms, that something was needed in its place. After much consideration of, among other possibilities, the 75mm or 90mm Leica options, (with Patrick's guidance) I finally zeroed in on a choice among the Leica 75mm Summarit, the 90mm Elmarit, or if one could be found, the elder 90mm Tele-Elmarit. Patrick spoke of how his uncle had one of the latter that was just about perfect optically, while still so small as to literally fit in his pocket. So he began checking his favorite Leica source at Bergen County Camera while I went to my nearby Leica dealer in the CA desert, which is also where I bought my Fuji cameras. And of course, much time was spent scouring the ubiquitous eBay listings for all of the above lenses.
The Leica gods were apparently looking with favor upon me, as in much less time than I expected to find something, a Leica dealer in Toronto listed a mint Leica 90mm f2.8 Tele-Elmarit on eBay that only had one bid on it with less than 15 minutes to go before the auction ended! Somehow I overcame my abysmal record as an eBay buyer & managed to win the auction bid. More surprising, however, was the condition of this 31-year-old lens when it arrived. It looked like it had just come out of the Leica factory in Wetzlar (well, almost that good to me at least). Then commenced the work of reacquiring the skills & habits needed to take photos using rangefinder type lenses.
Fuji has assisted with this problem by making a high quality M lens adapter for almost all lenses that can be used on a Leica M camera. While other much less expensive adapters also are available, the Fuji X-M adapter was my first choice. There were two reasons why I went with the Fuji M adapter. First was that online discussion of others suggests that all are not made with nearly the same quality materials or standards as Fuji's. I think that an adapter should be of equal quality with the lens & camera it is connecting. Others may feel differently, which is why there are so many flavors of ice cream. And second, only the Fuji adapter has electronic contacts built into it, giving the user the ability to communicate lens information with the X-E2, & also to make in-camera adjustments for M lenses. Such things as lens vignetting, color shading & distortion can be corrected directly in the camera. As primarily a JPEG shooter, I appreciate & use anything that will afford me less time in front of a computer & more behind my camera.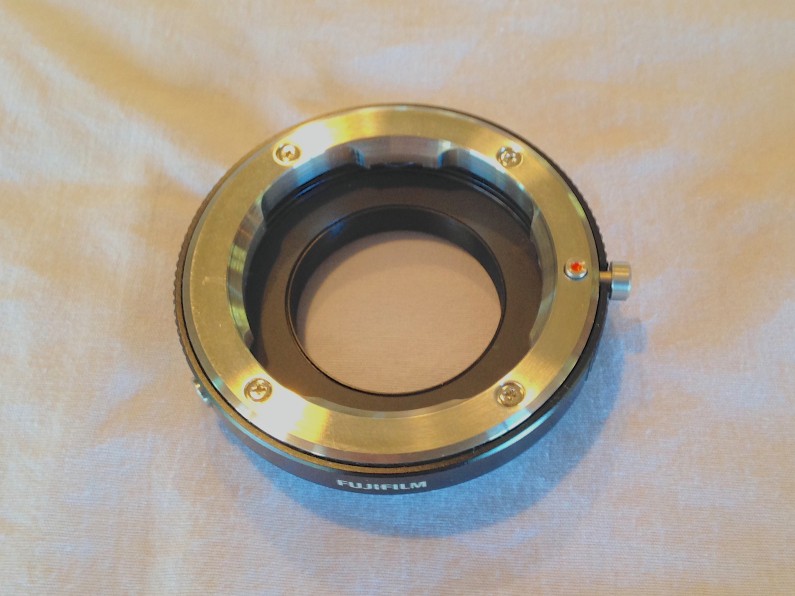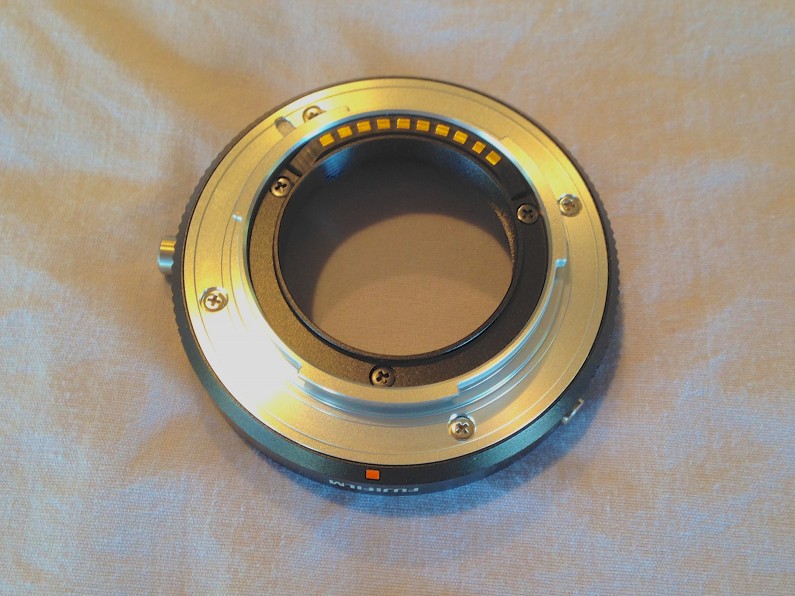 So let's talk a bit about how this impressive, albeit not very new, piece of glass from Leica both works & compares to its modern day equivalents with their current technology. In a word, perfectly! I am completely blown away by this 90mm Tele-Elmarit. When first on my X-E2, I found it so versatile & fun to use that it didn't come off the camera for over two weeks. As an aside, Fuji recently announced a 90mm prime in their lens lineup. It will assuredly be a marvelous piece of glass. But early information about it indicates it will be almost twice the size of my XF18-55 zoom (the largest lens I now own) & weighs about as much as my former XF55-200 – – And it doesn't even possess image stabilization to account for this heft. However, back to the Leica 90mm legacy lens, & for those not familiar with it, here is a photo: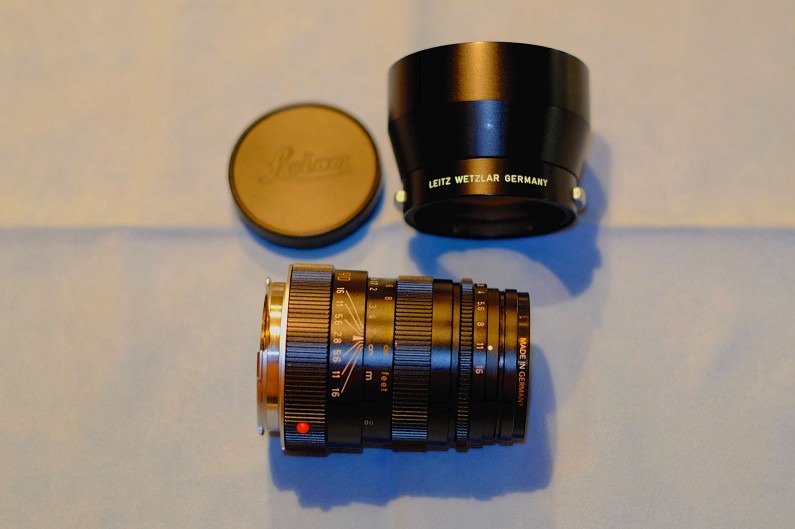 Some have said of this lens that it is one of Leica's best long lenses, combining speed, optical quality & clarity in an extremely small, lightweight package. I couldn't agree more. One of the drawbacks, though, of using adapted lenses on Fuji X cameras is that the images can be fairly soft around the edges & in the corners. This seems particularly the case with the wide lens options & not so much so with the longer ones. But this Tele appears, to my eyes, to be just as sharp in those regions as in the center. Of course, it may be aided somewhat by the fact that the APS-C sensor on the X-E2, compared to full frame, is really only using about two-thirds of the image acquired by the lens (when measured from the center). And also, due to the cropped sensor, the 90mm focal length becomes a 135mm on the X system bodies. The same holds true for the Fuji lenses, where my 35mm sees like a 50mm FF & my 14mm like a FF 21mm. That of course has both benefits & disadvantages, which could lead into a complex discussion of the differences between full frame & cropped sensors. Perhaps this might be a topic for Patrick for another time.
Another interesting fact about these Leica 90mm's is that they were made both in Canada (1974-87) & in Germany (1987-94). My particular one, based on its' serial #, was made in Canada in 1983. Leica experts tell me that there were no qualitative differences between these lenses, optically or mechanically, resulting from Leica's stringent quality control & supervision. However, not surprisingly, you pay a premium today for those made in Germany. I might have done so could I find one, but they rarely become available & are quickly snapped up when they do.
I also have to say that the workings & feel of this elder statesman are just about perfect. Aperture adjustments click precisely into place (I just have to remember there are only half stops between them rather than the third stops on my Fuji & Zeiss lenses); it only takes a finger to make the adjustments. Focusing is equally smooth, needing just two fingers to accomplish, & is lightening fast. This was the biggest shock to me coming from the unfortunate "fly-by-wire" manual focus system employed by Fuji, which takes seemingly about 720º of focus adjusting from end to end. The Leica is only about 120º or less from either stop. But most importantly, the X-E2 has both an image magnification capability & a "focus peaking" feature. This latter capability gives you a bright white, red or blue edging on your images when in optimal focus. This, in turn, makes manual focusing a real snap with this lens. Patrick cautioned me that manual focus might not be my cup of tea when using adapted lenses on the Fuji. But I am actually enjoying it much more than I had even imagined I might, taking me back to my earlier rangefinder days.
However (ergonomic features aside) a very big surprise for me with this lens was its sharpness. I expected some softness wide open & getting better when stopping down. But this little beauty is very sharp at f2.8 & crazy sharp from f4 on down. One benefit (& a major difference compared to Leica or other similar RF cameras) is that the live view in my EVF, contrasted to that when using an optical finder, allows using the actual image to adjust when focusing. There is no issue of finder optics needing to match up with what the lens is seeing. So with very little work, crisp & clear focus can be readily achieved with this lens.
On top of image sharpness is the rendering that Leica lenses are famous for, & that I had not experienced until now. I love the colors, the almost 3D like look, but with an overall presentation that is just different from what the Fuji primes create. Images have a slightly less exaggerated pop than generated by my 35mm or 14mm Fuji's, but are nonetheless modern, sharp, clean & with more than enough resolution for me to be entirely satisfied.
All in all, I think its is somewhat of a marriage made in heaven to combine some of the newer features in my X-E2 with the almost magical qualities & colors of this wonderful old Leica lens. But I will let you judge for yourself; here are some images taken shortly after first acquiring the 90mm Tele-Elmarit: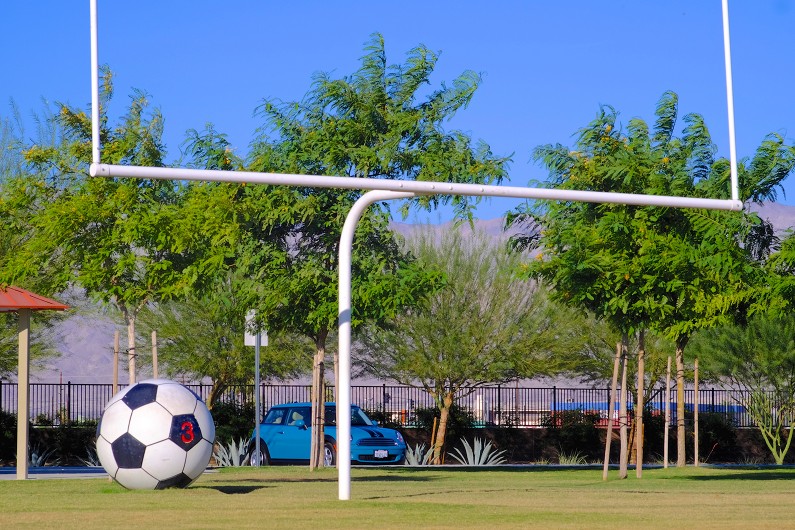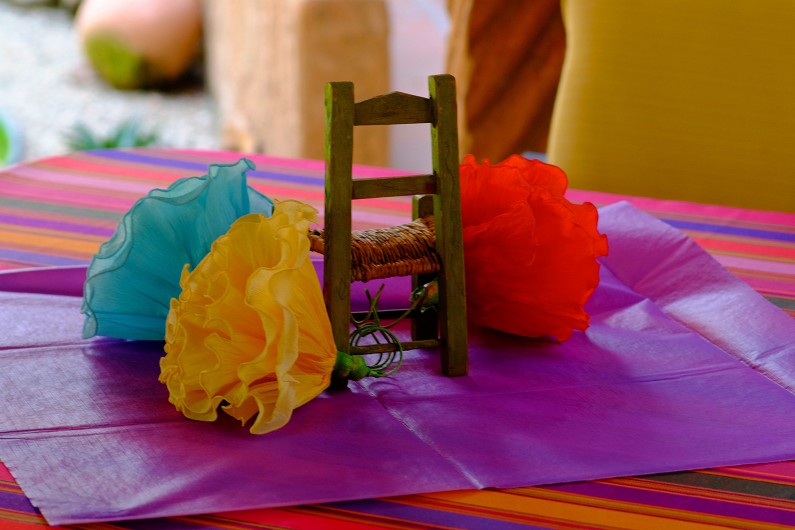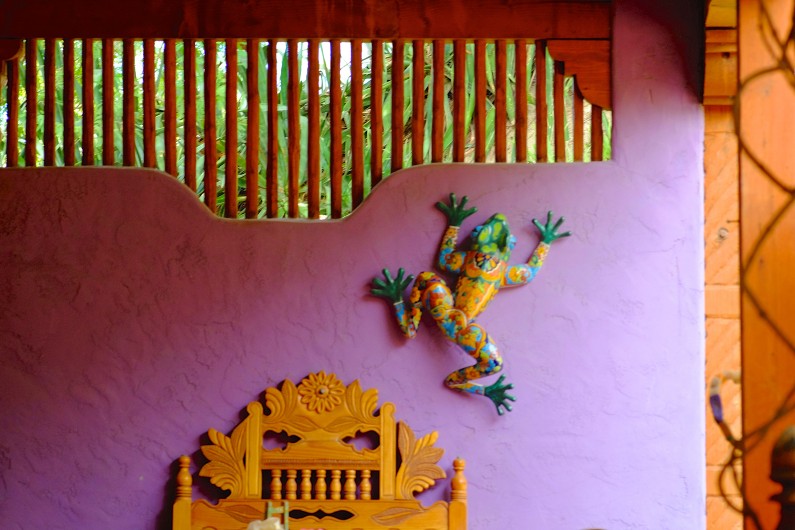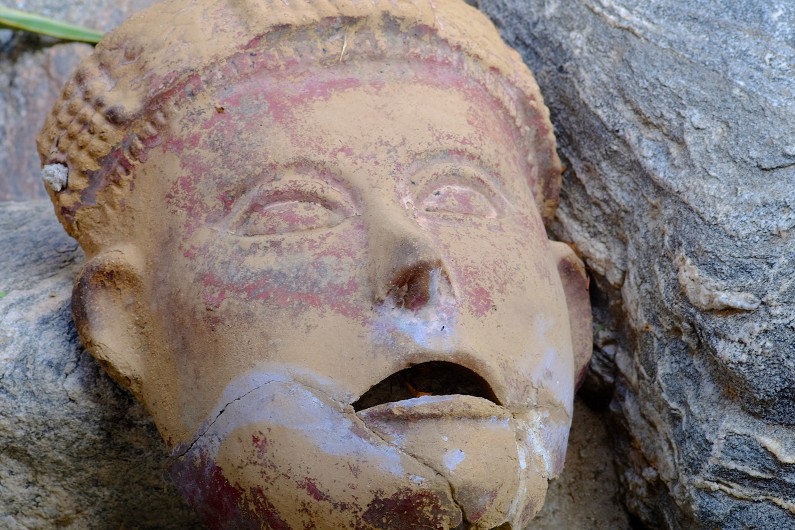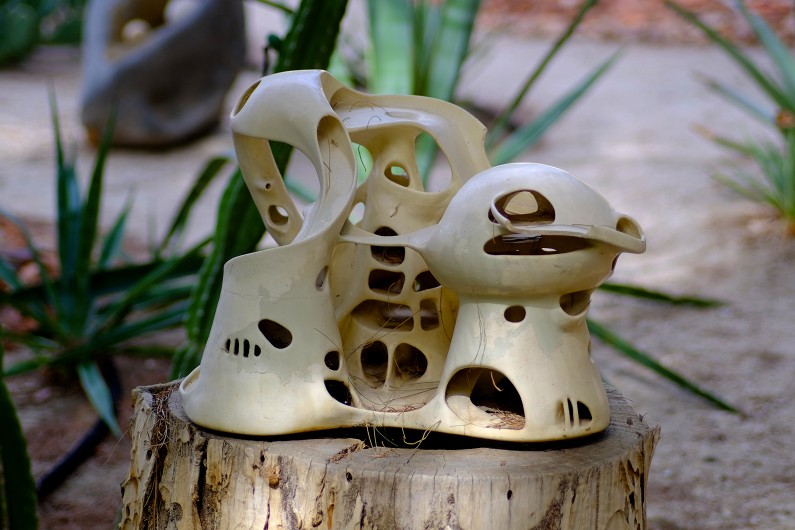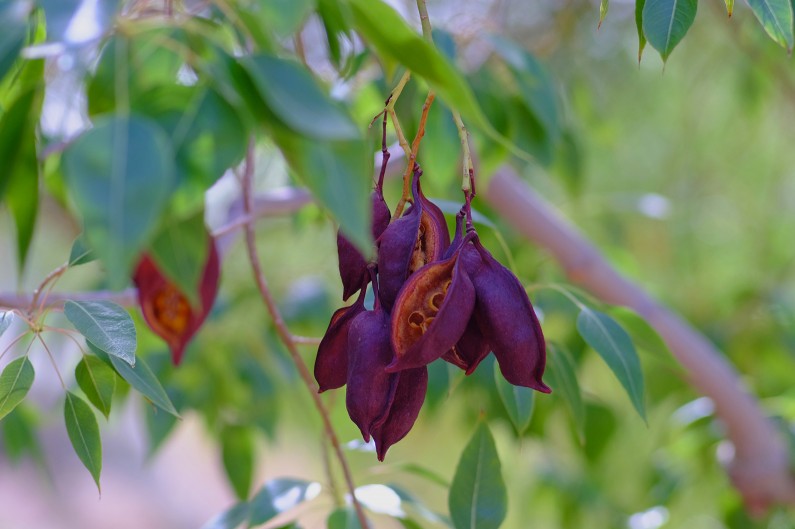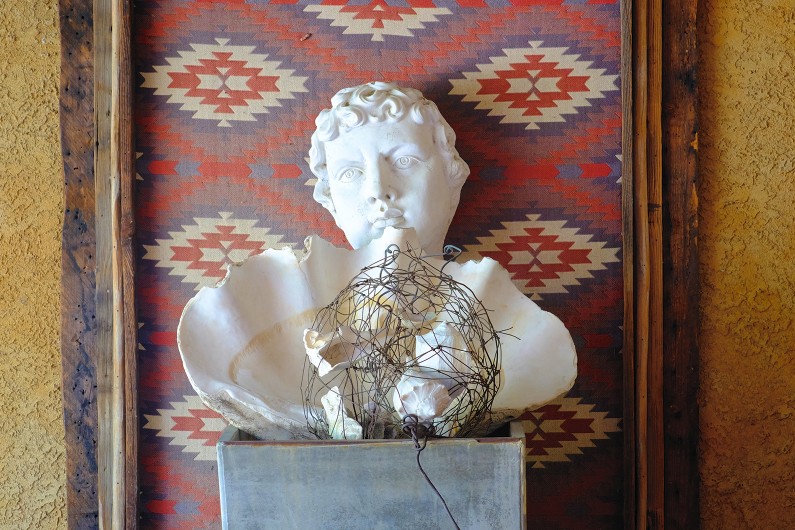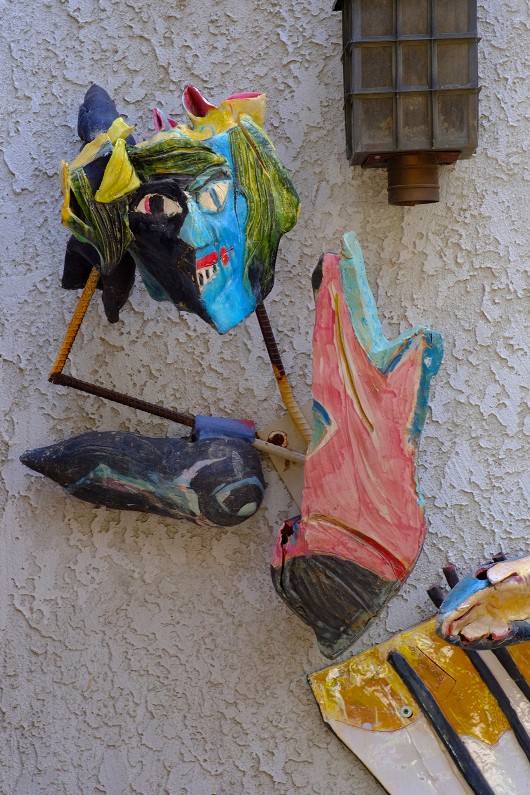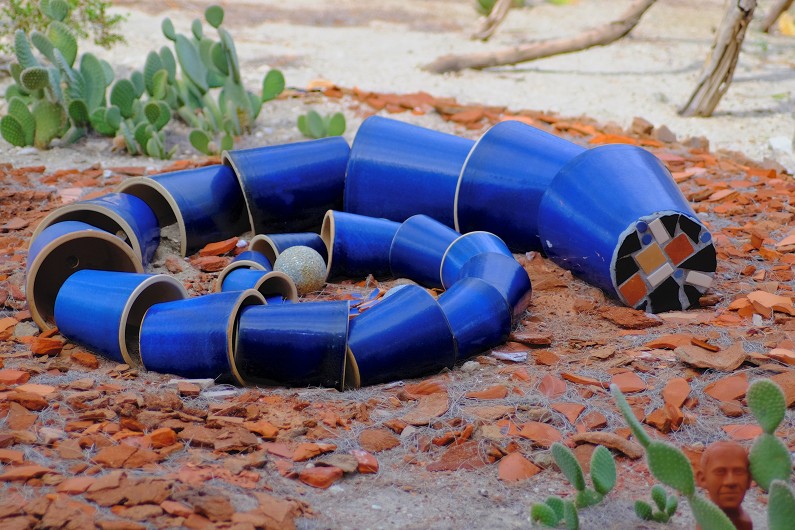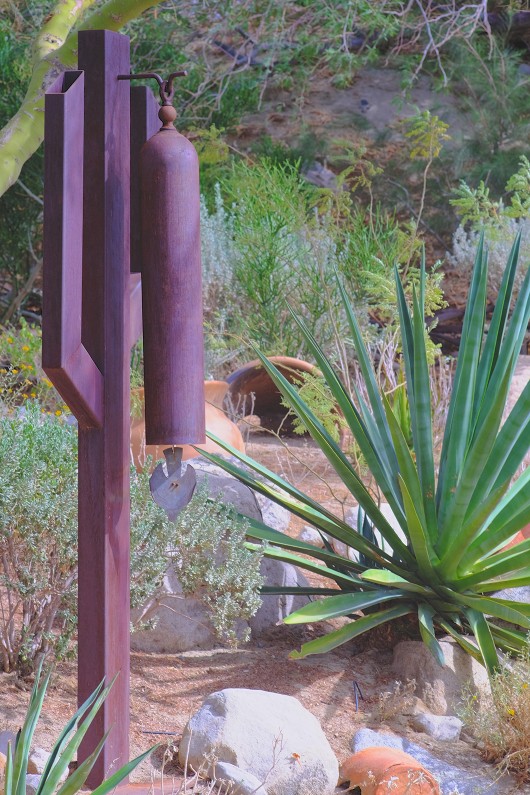 In the second part of this article I will turn to a discussion of my acquisition & use of another Leica M rangefinder type lens I am using on the X-E2. This lens is the Zeiss Planar-T* 50mm f2.0 lens. However I actually made the decision to use this particular lens in a much more circuitous route than was the case with the Leica 90mm. But having done so, I think the combination of these two RF lenses (along with my Fuji XF35mm & XF14mm) make for an almost ideal small package combination. They seem to me almost as though they were designed to be used on a Fuji X-E2. So I hope you will take a look at the final installment of this article about my experiences in adapting both the Leica 90mm & Zeiss 50mm – – two very exceptional lenses. Thanks also for your interest in this first part.
Note from Admin: I'd like to thank Jed for sharing with us his experience using the Leica 90mm Tele-Elmarit on his X-E2!  It was very informative and an excellent read!  It's always great to hear about the many different lenses one can choose to work with on the X Series system.  Stay tuned for part two where he discusses another great classic: the Zeiss Planar-T* 50mm f2.0 lens.  Thanks again, Jed!