↑ Leica M9 and Zeiss Distagon 35 1.4 ZM – click on image to enlarge
Note from Admin: Today, we have an excellent guest review of the brand new Zeiss Distagon 35 1.4 ZM written by Markus Gerhards.  I'm sure many of you have been waiting for a lens like this from Zeiss, and I'm just glad and thankful that Markus has decided to share his experience with it here.  He is a great photographer and he also has his own website, http://gerhardsphoto.com/, which I urge all of you to visit!  Enjoy!
Zeiss Distagon 35 1.4 ZM Review (on Leica M9)
I was lucky to get the chance to test the all new Zeiss Distagon 35mm f1.4 ZM for a couple of days. While it is not officially released, it will be available pretty soon and it is eagerly awaited. Mind you, the images shown here are not made with any aesthetic claim in mind. They are just examples to show the optical characteristics. I also express my personal opinions here solely. Your experience might be different. With that out of the way, lets get started…
Introduction
I have to admit that I love the rendering of Leica lenses on my M9 camera and I never owned or even shot a Zeiss lens before. I even decided against an upgrade to the M type 240 because of its cmos sensor and the more modern look this camera produces. But the hype for this new lens model is tremendous and so I was very excited to see how I would like it. Leica lenses are famous for their optical quality. They are almost flawless in actual use and very well build. They render images with great detail, nice color and contrast. Especially some older Leica glass adds some kind of glow that many people love. Pictures also appear to be very vibrant with great transition from focus to out of focus parts. But Leica lenses are also famous for being pricey, especially when its fast glass. The latest Leica 35mm Summilux with its floating elements costs 4200 Euro. This Zeiss alternative is expected to cost around 2000 Euro. That is not even half the money. So how good is it ?
Build quality
The Zeiss lens weighs 381g (13.4oz) and is 87mm long with a 49mm filter thread. This is larger and heavier than the Leica counterpart which weighs 328g and is 48mm long with a 46mm filter thread (both with no lens hood). When you mount the lens onto your M9 (or M240) it gets front heavy but in the hands this is not a problem at all. You will also see some finder blockage, even without a lens hood. It is not too bad though and it did not bother me after a few frames. Build quality is top notch. The Lens is made in Japan. Only metal, glass and paint. The filter thread is made of shiny metal which i personally don't like that much. You may think different. I wished I had the lens hood that you screw onto it but it was not available yet. The lens will not ship with a lens hood. You will have to buy it separately.
When you set your aperture you will notice the nice feel of the aperture ring. It runs smooth and each aperture (in third stops) is confirmed with a solid click. No harshness in the focus ring also. There is no focus tab like on many Leica lenses but the ring is fluted to grip on. It is actually a joy to focus the lens. The way from close focus (0.7m) to infinity is just right. Long enough to be precise and short enough for fast action (like from 5pm to 8pm on a clock). While Zeiss claims you can't focus closer than 0.7m you can go beyond that point and my M9 focusses perfectly to 0.6m. Very nice. The lens also features a internal focus mechanism which is also nice and should help to protect the glass from dust and other nasty stuff getting inside. What i noticed is that I liked the lens cap better than what i know from my Leica lenses. You put it on and when you give it a little push, it clicks onto the lens and will not fall off accidentally. While Leica has its FLE to eliminate possible focus shift I cant tell you what this Zeiss has instead, but I can tell you that I did not notice any focus shift. Perfect focus at all apertures and distances.
Optical quality
Sharpness is not much of an issue nowadays. This new Zeiss lens is no exception. But where other glass tends to get soft wide open or at the corners of the frame this Zeiss delivers. It has great sharpness right at f1.4. There is only a little improvement compared to f4 where the lens has its optimal sharpness. Even extreme corners are sharp wide open. In the lab you will find that it gets better stopping down to f4 but again the difference is negligible.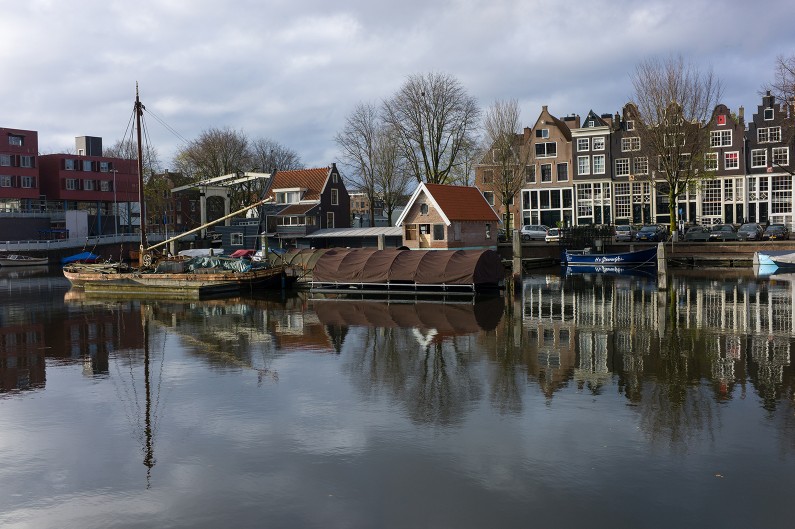 ↑Zeiss Distagon 35 1.4 ZM at f4 – click on image to enlarge.
Color and contrast are on a very high level also at f1.4. Again it will improve only a bit stopped down. Very impressive. Diffraction is visible at f16 where the image gets softer.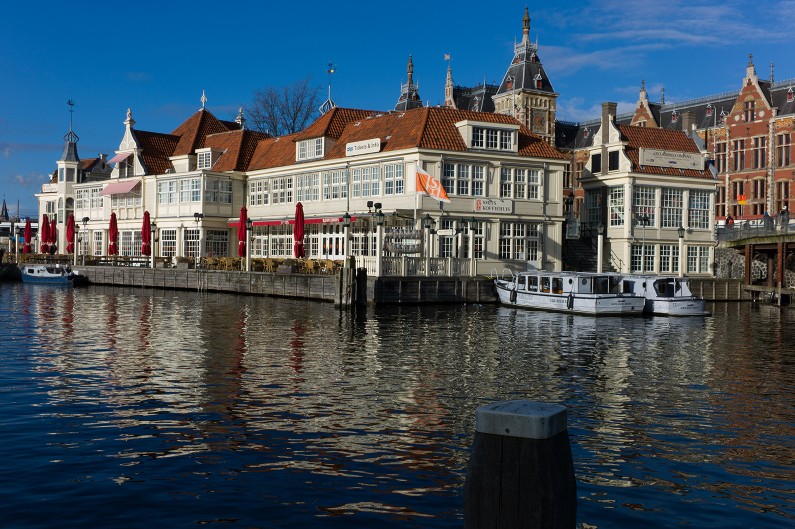 ↑Zeiss Distagon 35 1.4 ZM at f16 – click on image to enlarge.
Speaking of color and contrast i would say that this Zeiss is on the higher contrast side and colors are vivid. The images are slightly on the cold side on my M9 but that is something you can easily adjust to your liking in post.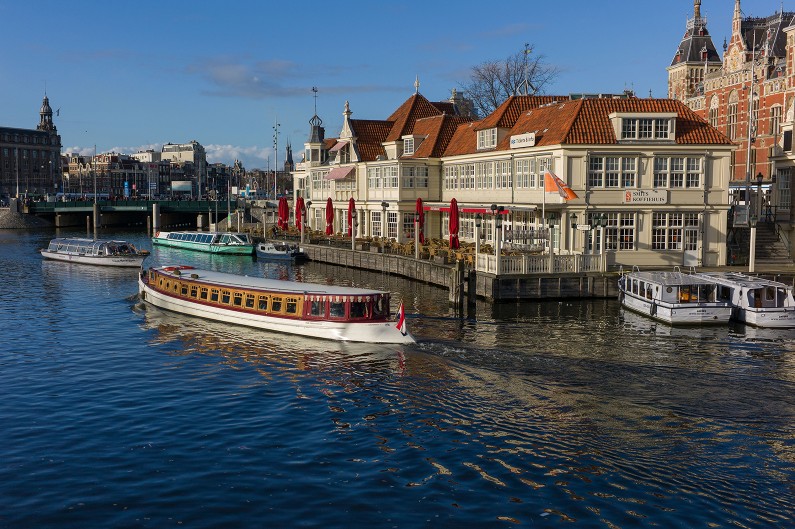 ↑Zeiss Distagon 35 1.4 ZM at f5.6 – click on image to enlarge.
The lens vignettes heavily at f1.4 which is expected. This is also easily corrected in post. You can set the lens profile in camera manually to match the Leica Summilux asph and vignetting is almost gone completely. That is what I did. Other things are not corrected this way but there is not much to correct anyhow. I saw no strong distortion or other optical flaws like chromatic aberrations that needed a fix. Again very impressive.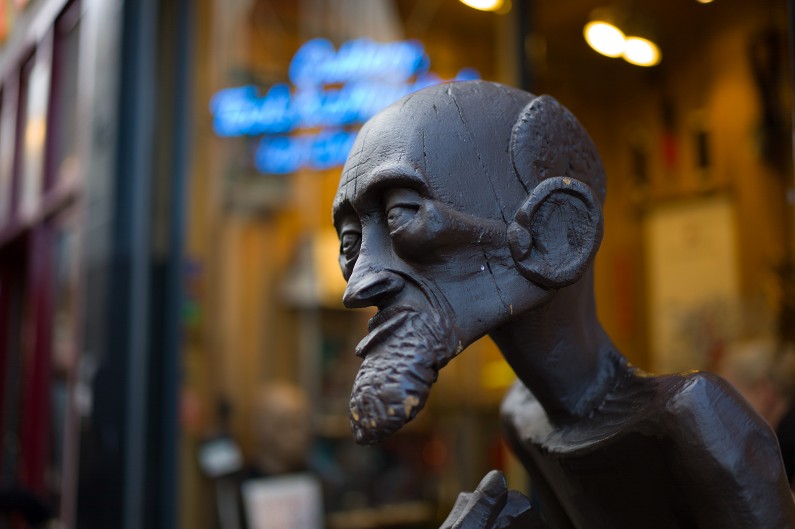 ↑Zeiss Distagon 35 1.4 ZM at f1.4 – click on image to enlarge.
Even though we are talking about a wide angle lens, bokeh is easily created. Of course you dont get that totally blown away backgrounds, but it's there and it helps to isolate your subject. I found the bokeh to be good but not great. The transition has not quite the same depth as I saw it in the 35 Summilux and while it is far from being busy it does not seem to have the same creaminess the Summilux delivers. Still the Distagon has great pop and 3d ness which Zeiss lenses are famous for.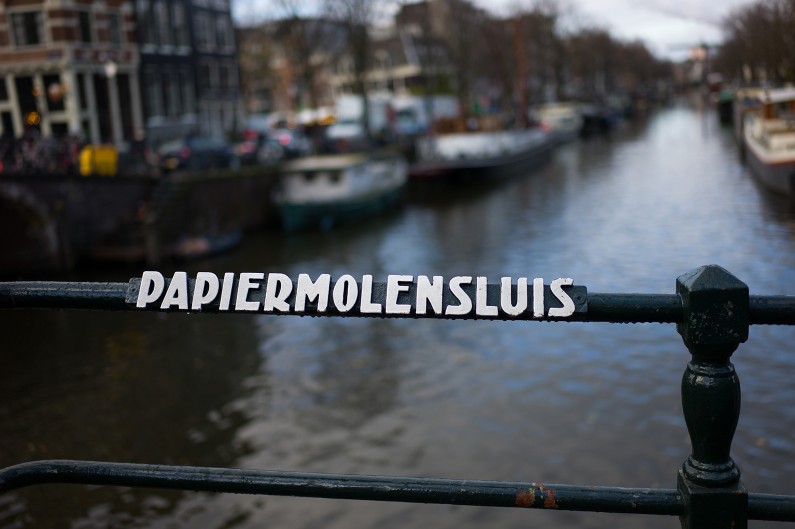 ↑ Zeiss Distagon 35 1.4 ZM at f1.4 – click on image to enlarge.
The bottom line
The Zeiss Distagon ZM 35mm f1.4 impressed me. It has high contrast and sharpness that matches or exceeds its rival, the Leica Summilux FLE on these points. Whether you like the higher contrast or not is a different story though. Build and handling is great, especially focussing was a breeze. You get some finder blockage but in real use it did not bother me at all. Mind you this is with no lens hood attached. Size and weight are not a problem also, at least for me. The Summilux is still noticeable smaller and lighter and has less finder blockage. Rendering is different also. While I prefer the bokeh coming from the Summilux, this Zeiss is not far behind and the differences in color are more a matter of taste than a matter of quality. This new Zeiss has a lot to offer and even might be your first choice, especially for the money. I can highly recommend it. Thanks for reading.
Note from Admin: I would like to thank Markus again for sharing this comprehensive and delightful review of the Zeiss Distagon 35 1.4 ZM lens with us!  I always enjoy his guest posts and his website, so when you get a chance, visit http://gerhardsphoto.com/!