This review is a little different than my other reviews because I took all the pictures in Japan.  I hope you all enjoy it!  I'd also like to give a HUGE thanks to Bob Gramegna over at the Leica Boutique at Bergen County Camera for loaning me the 21mm Summilux ASPH for my trip, so I can write up this review!  
Leica 21mm Summilux-M F1.4 ASPH Review:
A decent wide angle lens can be an essential part of any photographer's kit.  Knowing this, Leica has created several different wide angle lenses ranging from a focal length of 24mm to an ultra wide 16mm.  There are even lenses of the same focal length with different wide open apertures to better suit each photographer's needs.  For instance, Leica currently produces 2 different 21mm lenses: the 21mm Super Elmar F3.4 ASPH and the 21mm Summilux F1.4 ASPH.  The latter is the subject of this review.  For those who work with a wide angle quite frequently, the 21mm Summilux might be the one optic that they have been searching for.  It's ultra fast aperture makes this lens quite versatile.  However, with a current list price of $7,650, it is definitely one of Leica's most expensive lenses, and to many, that is reason enough to not even give it a second look.  Plus, for less than half the price, one can purchase the Super Elmar, which is an excellent lens albeit with a smaller wide open aperture.  So what is it that you really get for such a high asking price and is it worth the extra money?  Well, thanks to Bob at the Leica Boutique at Bergen County Camera, I was able to test this lens extensively on my trip to Japan, and I ended up with both expected and surprising results.
Leica 21mm Summilux-M F1.4 ASPH Build Quality:
It's great to have excellent optics in a lens but build quality is also very important, and in terms of that, the 21mm Summilux ASPH is extremely well built.  In fact, after my time with it, I would argue that it is one of the most well-built Leica lenses ever, and definitely one of the most solid lenses that I've ever used.  This lens literally feels like a tank.  Part of the solid feel of the 21mm Summilux is attributed to its 580 g weight (the lens is practically made out of all metal), and the other part is how ridiculously tight the tolerances are on this lens.  There are absolutely no rattles, looseness or play of any kind in any part of this optic.  Everything on the 21mm Summilux ASPH is made with the utmost precision.  If you're a person like me who is very particular about the finer details, especially in build, then the 21mm Summilux is definitely the lens for you.  The aperture ring clicks solidly in half stops and it's nice and tight requiring effort to turn it, which also means there's less likely a chance of accidentally moving it.  The focus ring is ultra smooth but very firm.  The focus throw isn't actually that long either, so it's quite easy to focus fast and precisely if you're shooting at F1.4.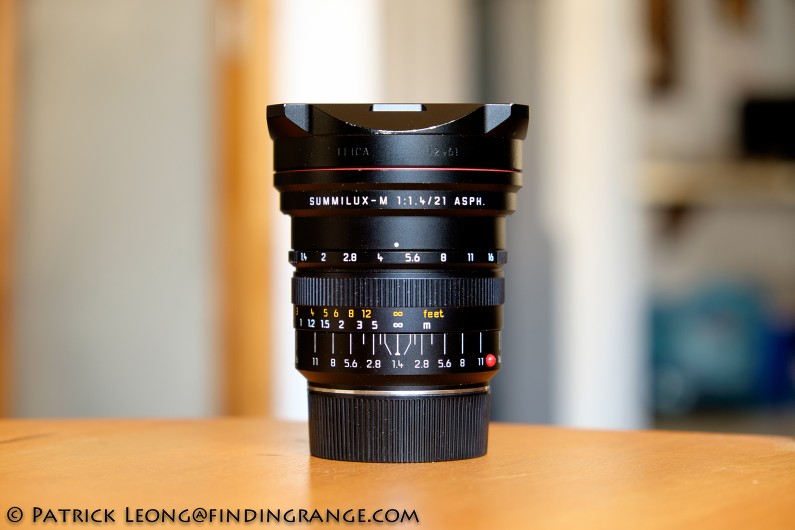 ↑ The Leica 21mm Summilux-M F1.4 ASPH lens.
As for the lens hood, it is an all metal design as well, and it is the screw on type that Leica has recently been introducing in some of their lenses.  I personally love this design.  It makes more sense to me because if a lens that I'm using has a hood that is compact enough, I usually just leave it on all the time anyway.  The screw on type will never come off accidentally like the clip on version of the 35mm Summicron ASPH for example, and it makes the whole lens feel even more solid because once the hood is secured, there aren't any moving parts.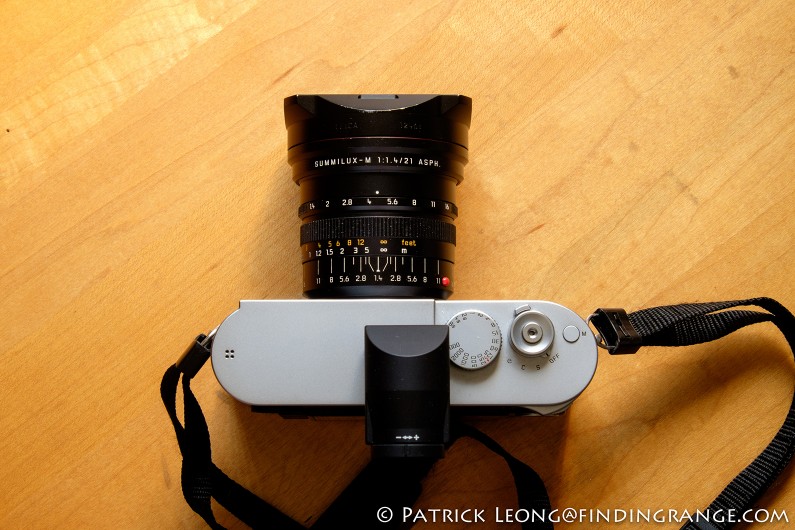 ↑ Top view of the 21mm Summilux mounted on my M 240.
All hoods in general not only help prevent flare but also add an additional level of safety by protecting the front element of lenses, and on the 21mm Summilux ASPH, this is particularly true; like some of the other wide angles lenses Leica has introduced,the front element of the 21mm Lux actually protrudes slightly past the front rim of the lens, so do not set the lens with the front element down unless you have the lens hood attached to the optic.  I don't know how much it would cost to repair a lens like this but I would imagine that it would cost quite a bit.  So, the hood does play a fundamental part on the lens, and there really shouldn't be a reason for you to remove the lens hood on this lens unless you need to attach a filter, remove the hood and substitute a filter adapter or clean the lens.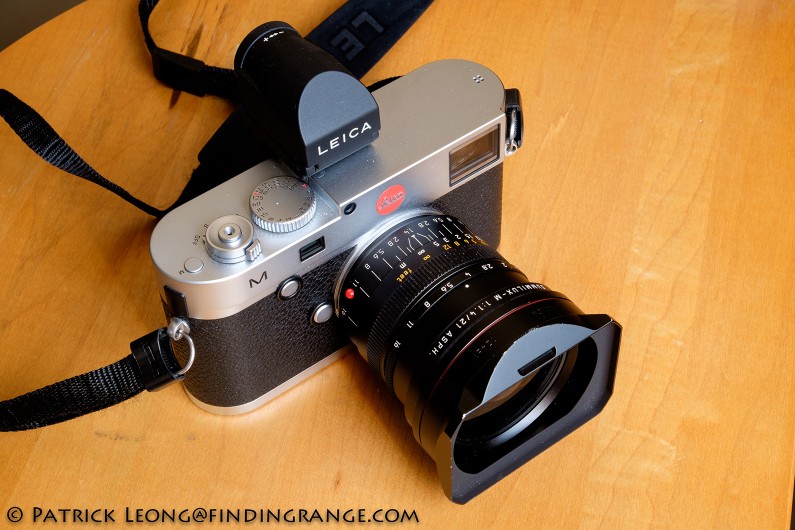 ↑ For an ultra fast 21mm lens, the lens hood isn't so bulky.
The Size of The Leica 21mm Summilux-M F1.4 ASPH:
Being that the 21mm F1.4 Summilux-M ASPH has a wide open aperture of F1.4, it is naturally going to be larger than something like the Super Elmar.  It also weighs a bit more.  As I said earlier, this lens weighs 580 g, which is actually heavy for an M lens.  But surprisingly, this weight does not make the 21mm Summilux a burden to carry around all day.  When I first saw the 21mm Lux, I was wondering if I picked the right lens for my trip to Japan because I wanted a kit that was as light as possible and most importantly, wasn't going to be a burden in general to carry around all day.  But once I started using it, I found that it was actually pretty comfortable to hold and walk around with on the street.  The truth is, the 21mm Summilux ASPH feels very well balanced on an M body.  The Super Elmar obviously would've been easier to travel with but the Lux is several stops faster, and it was actually very helpful to have such a high speed lens in Japan, since I was using the lens literally 99% of the time I was there.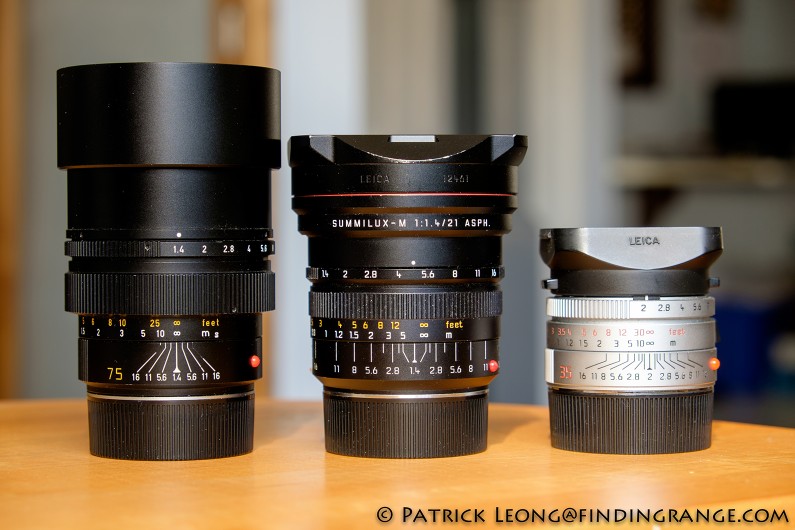 ↑ A side by side comparison from left to right: the 75mm Summilux, the 21mm Summilux ASPH, and the 35mm Summicron ASPH.
Compared to something like a Noctilux F1 (which weighs 630 g), which I previously reviewed, I found the 21mm a much easier lens to use on a daily basis.  Before I actually had the 21mm in my hands, I was thinking that it would feel like the Noctilux but it didn't.  The Noctilux does take some time to get used to and once you do, it does become easier to handle but 21mm Summilux felt "just right" on my M 240 straight out of the box.  Again, it won't feel as compact or as light as the 21mm Super Elmar (which is also a fantastic lens) but for a lens of this weight, size, and speed, it's quite easy to live with on a daily basis.  In other words, if you find yourself needing a fast 21mm, and the only thing holding you back is the size, don't worry because the 21mm Summilux feels quite comfortable on the M.
Leica 21mm Summilux-M F1.4 ASPH Image Quality:
As for the optics, the image quality from the 21mm Summilux ASPH is simply phenomenal.    To me, this is the perfect lens.  While it might be famous for its F1.4 aperture, one needs to know that there is so much more this lens can do than just shoot at F1.4.  The 21mm Summilux is not just a one trick pony where all it can do is produces great images at or near its widest aperture.  It's quite remarkable but Leica made sure that this lens can do it all and because of that, it is quite addicting to use.  If I owned the 21 Lux, there would be no need for any other 21mm lens in my kit because this lens performs astonishingly throughout the spectrum.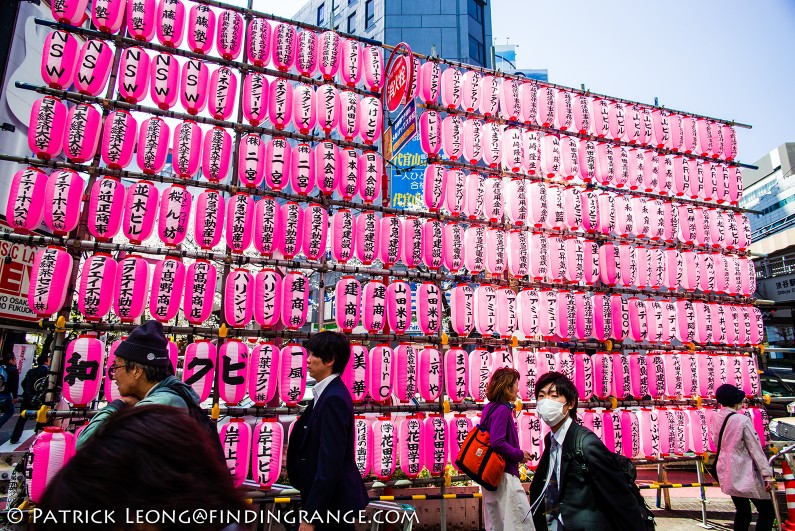 ↑ Somewhere in Shibuya.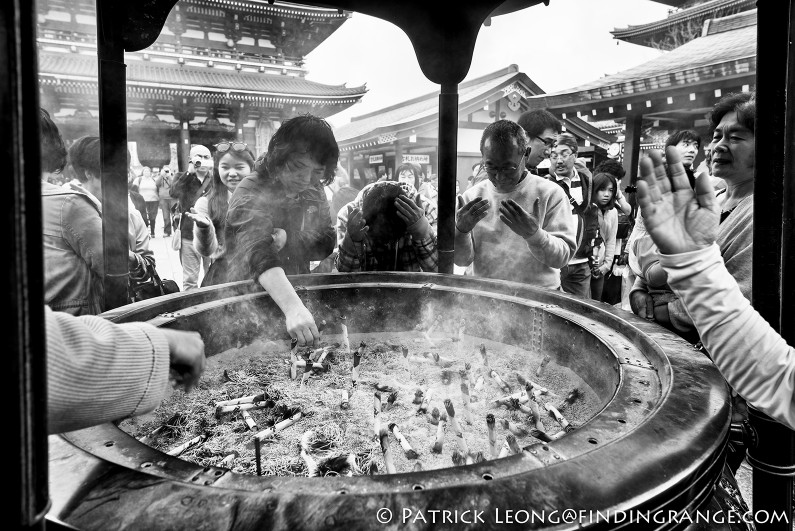 ↑ With a lens as wide as a 21mm, you can get right up to your subject making you feel like you're right in the action.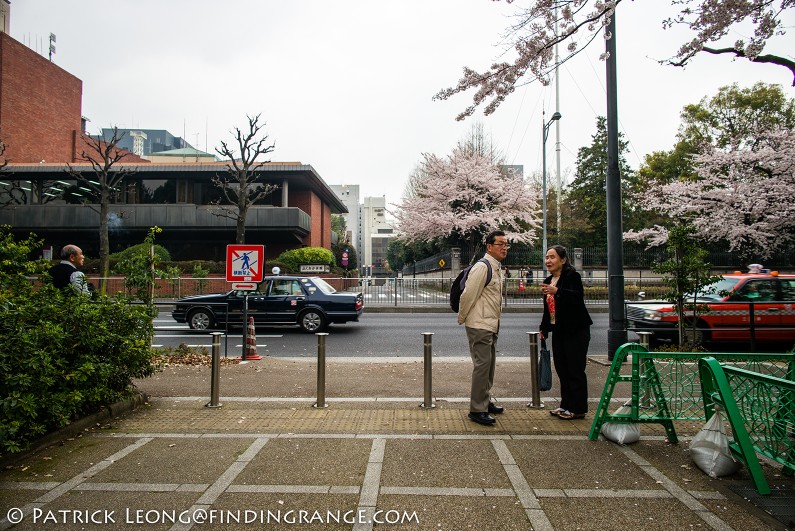 ↑ Kitanomaru Park.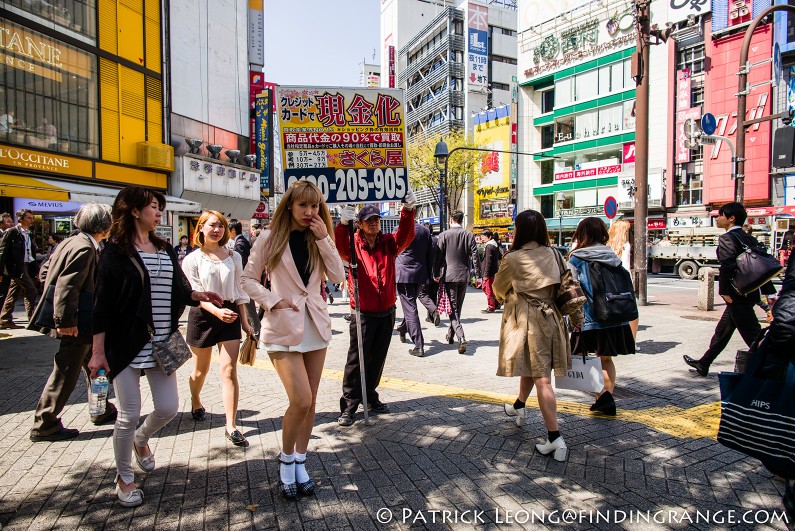 ↑ In the center of Shibuya.
Sharpness and contrast are incredible.  I was amazed by what I saw when I enlarged my photos.  You can literally see every bit of detail in the pictures.  Everything is just so crisp.  Pictures are very three dimensional with subjects that simply pop out of the page and you do not need F1.4 to see this effect.  In fact, most of my examples in this review were taken not at F1.4 but at smaller apertures.  If you need to use this lens' widest aperture, you'll be in for a treat because the shallow depth of field is creamy, smooth and simply a delight with the subject being sharp to a fault while the background simply melts away.  There is vignetting at F1.4 but that is to be expected for such a fast aperture and this focal length.  But as you stop down a bit, vignetting is just as low as any other 21mm lens out there.  While there are other 21mm lenses with less distortion than the Lux, keep in mind that this lens is several stops faster.  Plus, in terms of distortion, I didn't have any issues that made me feel like I was getting less than my desired affect.
↑ The 21mm Summilux ASPH is bitingly sharp.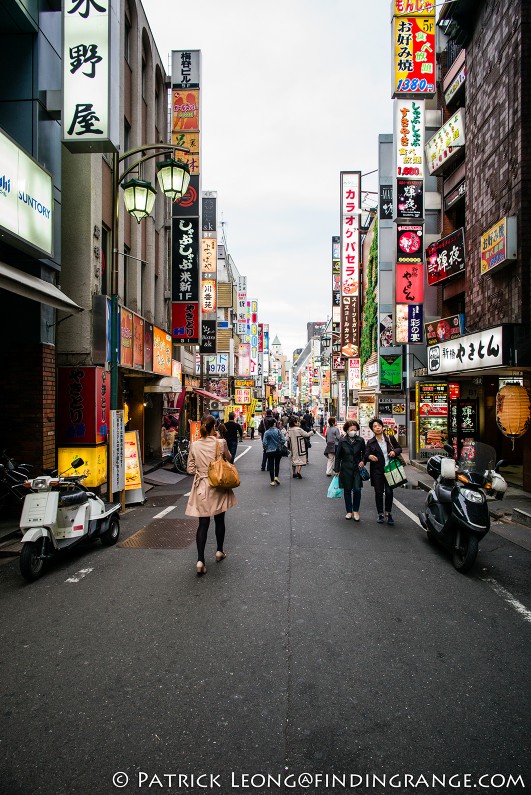 ↑ Shinjuku.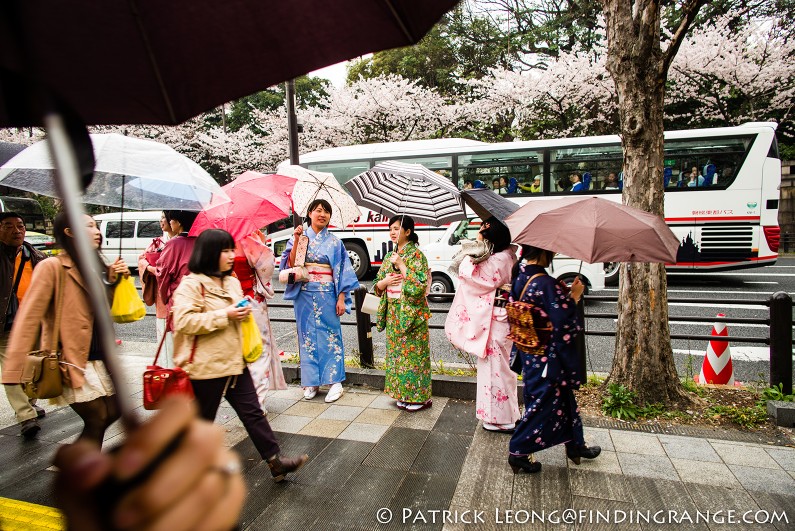 ↑ The cherry blossom trees were everywhere in Japan.  It was definitely a great time to go.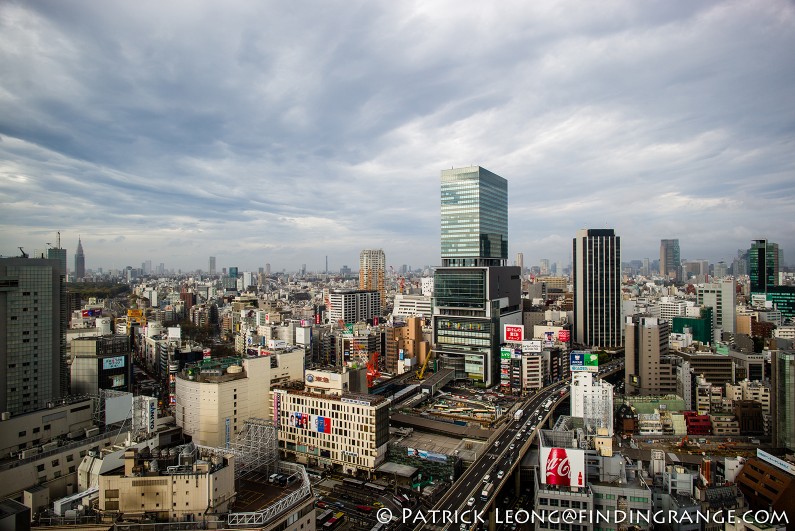 ↑ This photo was actually shot through my dirty hotel window.
Why The Need for the F1.4 Aperture of The 21mm Summilux-M ASPH:
Some of you might be asking yourselves, why would anyone need an F1.4 aperture for a wide angle lens?  For one, an F1.4 aperture allows you to further isolate the subject.  Sometimes you want to really put the focus on your subject.  However for me, while it's nice to have the F1.4 aperture when I want more subject isolation from the background, if I was looking for a lot of bokeh, I would probably switch over to my 50mm Summilux ASPH if I have the space to use it.  While the bokeh is incredibly smooth, the 21mm Summilux is still a wide angle lens, and therefore, it will not isolate the subject as well as say my 50mm Lux.  Also, I tend to shoot all wide angles in the same way: I prefer hyperfocal focusing and zone focusing techniques, and therefore, set smaller apertures.  It's a technique I love doing and it's one of the reasons why I love using wide angles.  Still, for those who want the bokeh effect from this lens, it is a very unique feature to have in a 21mm lens, especially since as of now, I believe the Summilux is still the only 21mm full frame lens with a wide open aperture of F1.4.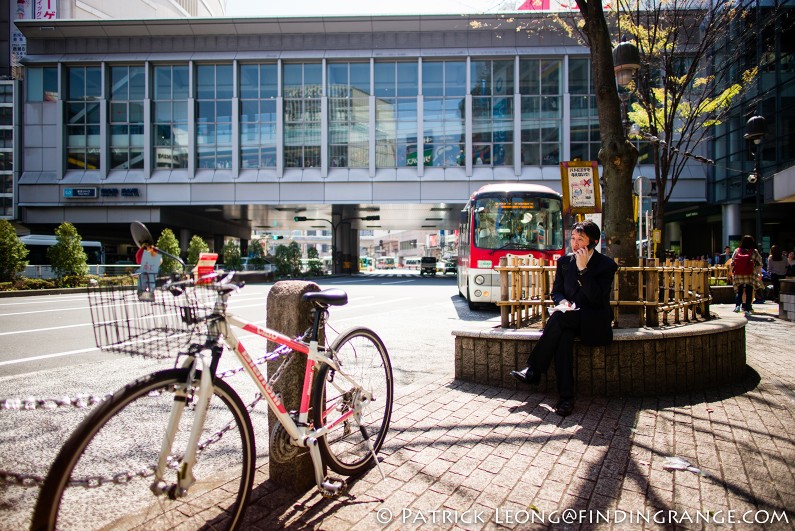 ↑ Here's a photo taken with the 21mm Summilux at F1.4.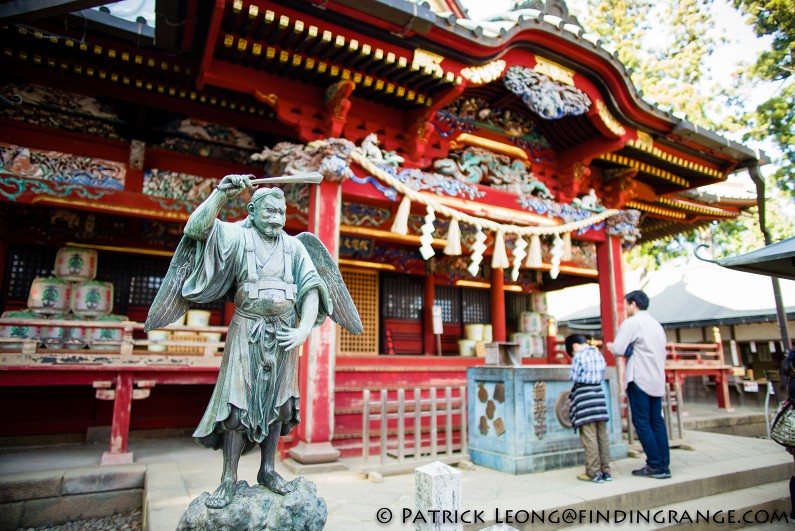 ↑ Here's another photo taken at F1.4 where the subject is closer.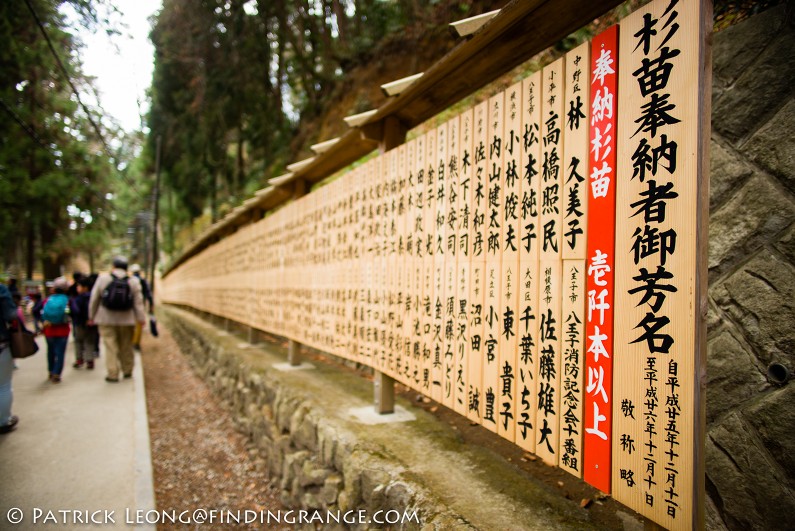 ↑ The subject is tack sharp but the bokeh is ultra smooth.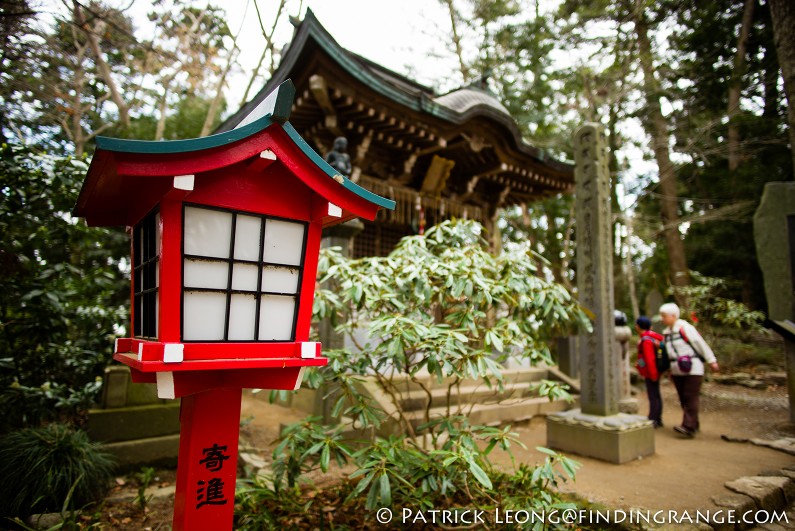 ↑ This was taken at Mount Takao.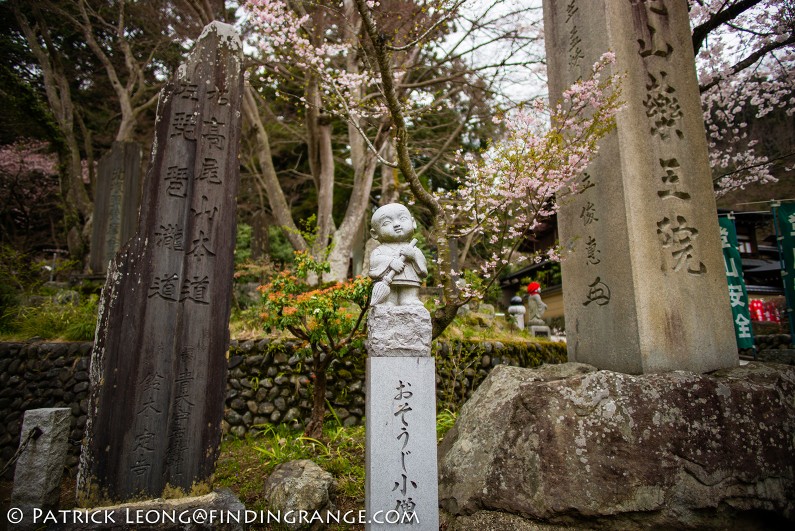 ↑ There is vignetting at F1.4, which is to be expected but I think it definitely adds to the image.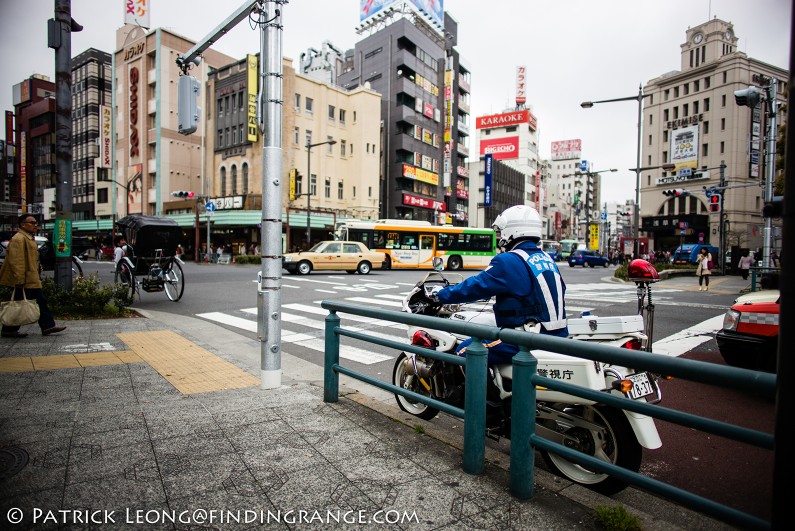 ↑ First police biker I saw in Japan.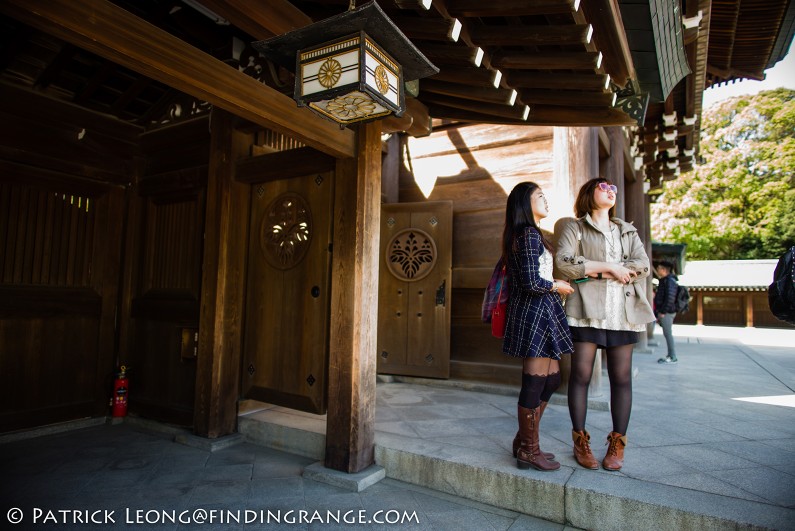 ↑ Meiji Shrine.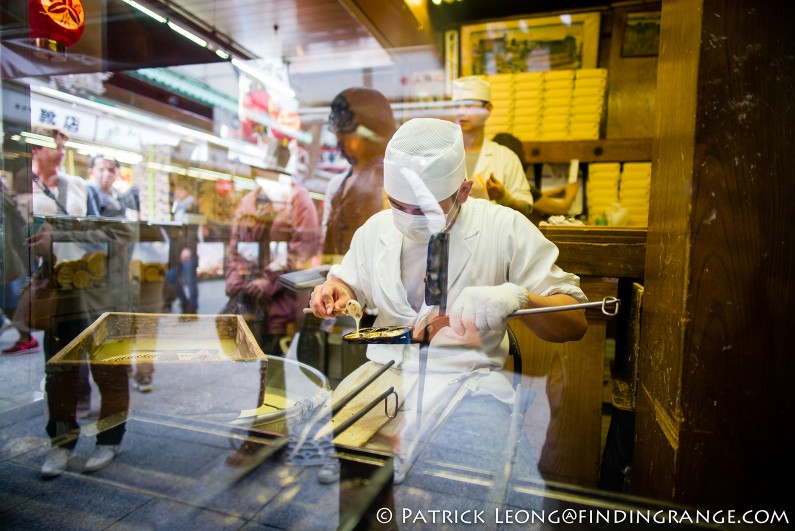 ↑ One more at F1.4.
Another advantage of having a lens with such a fast aperture is one can also shoot at lower ISO speeds.  Overall, today's cameras do have better high ISO capabilities than ever before but if that's the case, it's a safe bet that most cameras these days also have better lower ISO capabilities than ever before and if you're like me, you want the best image quality possible.  Often times, that requires one to shoot at a lower ISO.  This is the area where I feel the F1.4 aperture is most important to me.  Granted, I didn't use F1.4 all the time with this lens but it was nice to know the larger aperture was there if I needed it.  It boosted my confidence and gave me peace of mind.  With the faster aperture, I had a choice of either using a smaller aperture and a higher ISO setting or a larger aperture combined with a lower ISO setting whereas if I had a slower lens, I would have no choice but to increase the ISO.  In other words, the fast aperture of the 21mm Summilux ASPH makes this lens very versatile, especially for a wide angle, which opens up more creative possibilities.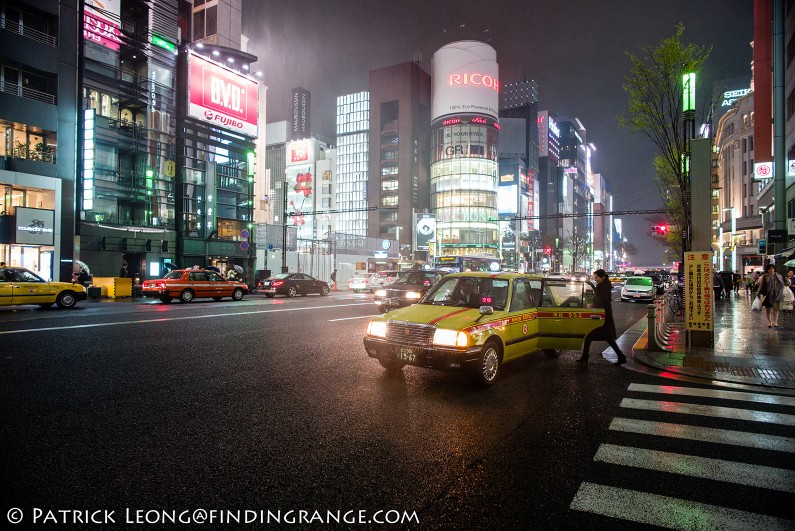 ↑ F1.4 is great to have in a lens for night shooting, especially for a wide angle but in this case, the 21mm Summilux ASPH was stopped down a bit because I wanted the overall scene to be in focus.  Still, it's great to know you have the light gathering capability  or the ability to isolate your subject when you need it.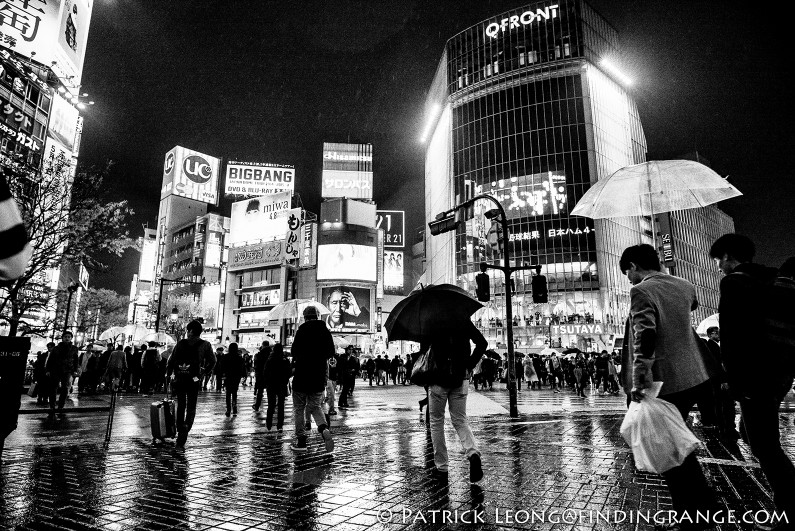 ↑ A rainy night in Shibuya.  I normally don't add grain to my photos but in this case, I liked how it looked with the rain.  The original file was taken at 1600 ISO and it is noise free.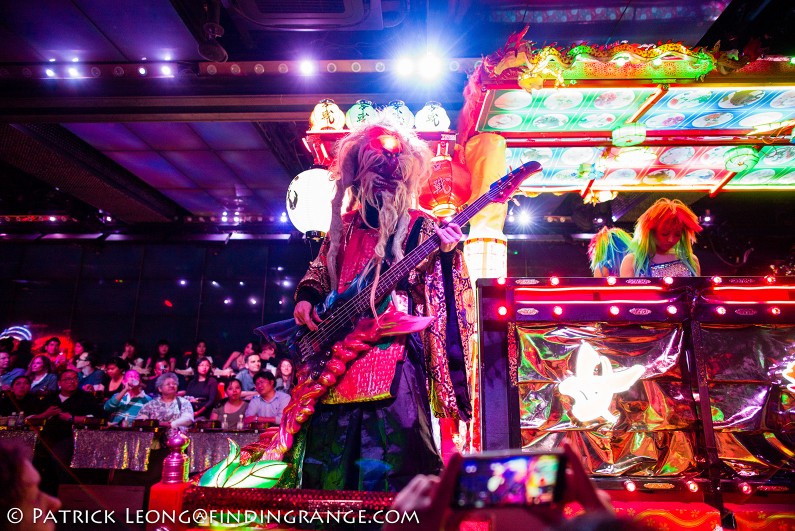 ↑ Robot Restaurant in Shinjuku.  I believe this photo was taken around F2 to F2.8. 
The Price of the 21mm Summilux-M F1.4 ASPH:
In terms of price, some may simply dismiss the 21mm Summilux because of it and I can completely understand that.  If someone doesn't use something as wide as a 21mm often, it might not make sense for that person to purchase this lens.  The truth is, Leica's other current alternative in this focal length, the 21mm Super Elmar, is a fantastic lens and great if you don't need the speed.  But for a person like me who uses wide angles extensively in their photography, the 21mm Summilux ASPH can be the best thing ever produced.  This is in every way a true flagship lens and its potential can be limitless.  The more I used this lens, the more I loved it, and the better the results.  Whether you're in dim lighting, mixed lighting, action, street or landscape, the 21mm Summilux ASPH will take whatever you throw at it with ease.  As I said before, the larger apertures makes it easier for a wide angle lover like me to use this lens all day long because when conditions get darker for example, we can still shoot with lower ISO settings or higher shutter speeds.  I love my 18mm Super Elmar but being that its largest aperture is F3.4, I do sometimes feel restricted.  I love the focal length but if Leica made a faster version, I would've probably bought it instead.  With the 21mm Summilux, that restriction is lifted and in a way, it feels quite liberating.  My favorite Leica lens has always been the 50mm Summilux ASPH but this comes a very close second and that's not something I say with ease.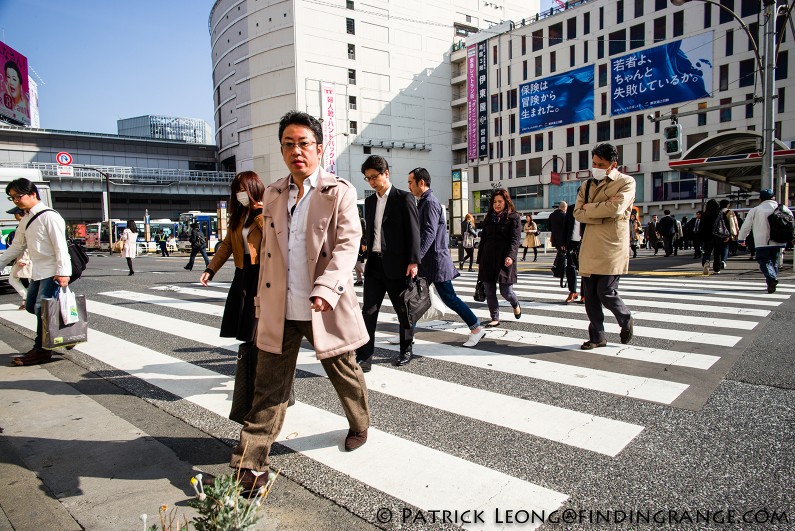 ↑ Walking to work in Shibuya.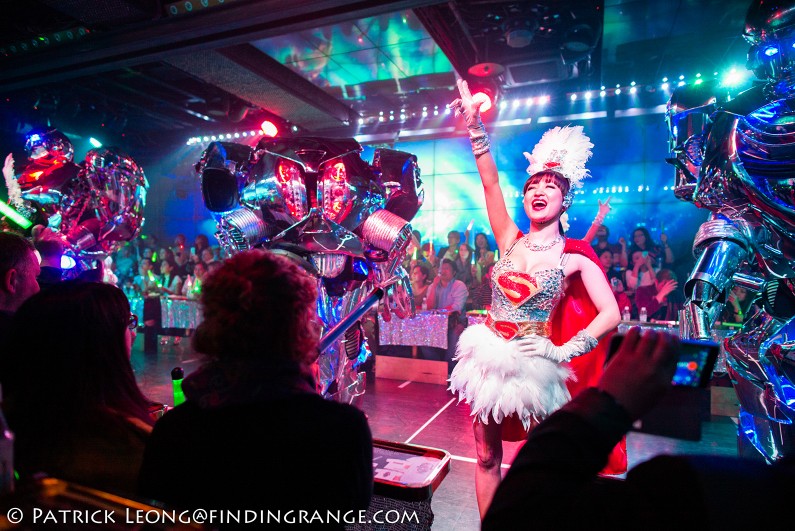 ↑ Here's another from the Robot Restaurant in Shinjuku.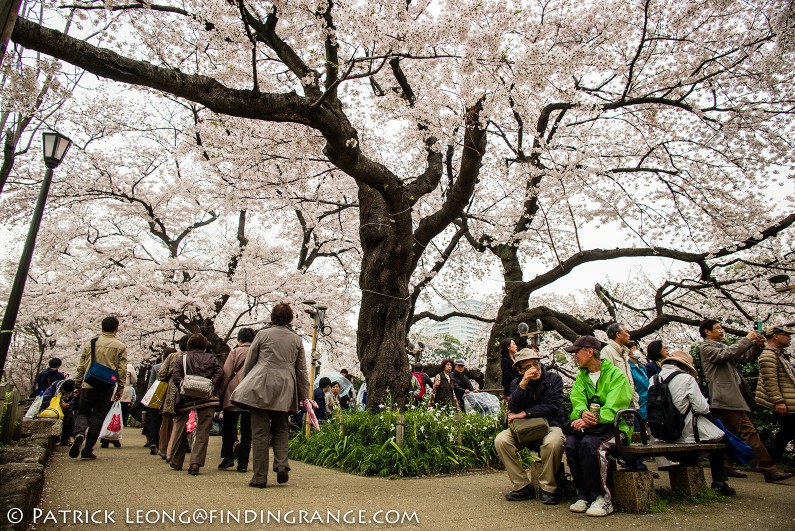 ↑ I lucked out because I was in Japan at the peak of cherry blossom season.
In fact, I would completely be content with a two lens kit that would include the 50mm Lux ASPH and this lens.  If it wasn't for my recent re-entry into medium format film, I would buy the 21mm Summilux in a heartbeat.  Yes, it's incredibly expensive, so it might not be worth it for someone who uses this focal length on a casual basis.  However for me, I would be using this lens most of the time.  In Japan, I used this almost 100% of the time and even on a daily basis here in New York, I use my 18mm Super Elmar more than any other lens as of now.  In fact, I really didn't even need to bring my 50mm and 35mm with me on my trip.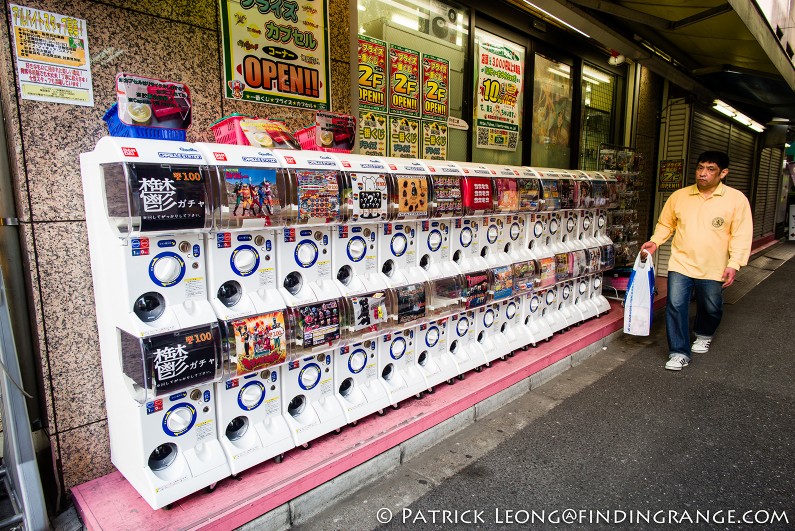 ↑ There are a ton of these cool vending machines that sold all types of things.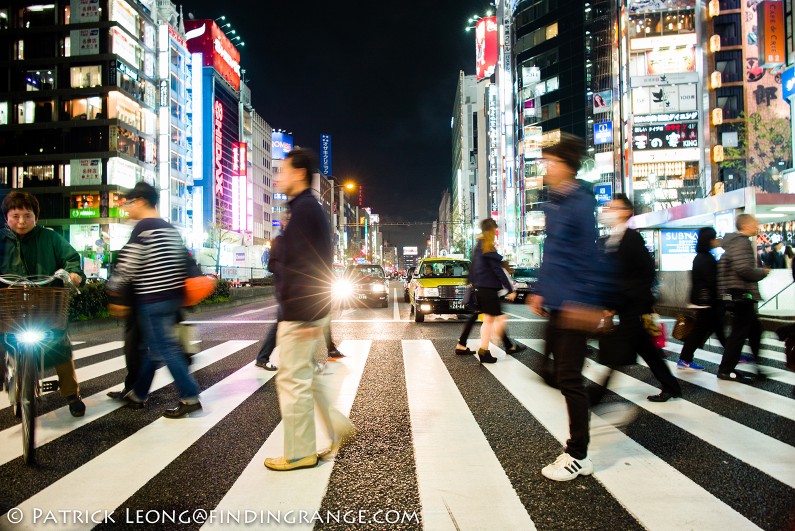 ↑ This was an uncropped hip shot.  I used the excellent high ISO capability of the M 240 to set the 21mm Summilux ASPH to F4 because I wanted everything to be in focus, used a lower shutter speed for the movement effect, and stopped in the middle of the street for a fraction of a second and snapped.  I love wide angles.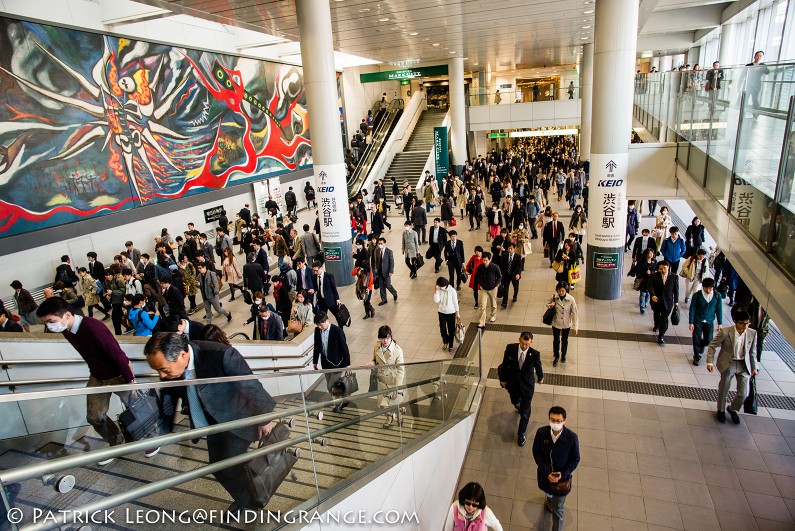 ↑ Daily commute to work.
Plus, while it's expensive, it would most likely be the last 21mm I would ever need.  Like many other Leica lenses out there, I honestly believe we are not seeing all of this lens' true potential and capabilities because we are quite frankly limited by our current technology.  In other words, there's so much more this lens can offer and therefore, like so many Leica lenses, I can see using this lens 30+ years from now and still getting some of the best results out there.  To me, this lens is that good.  It is seriously one of the best lenses I've ever used.  Another point worth mentioning is Leica does not replace their lenses with newer versions so quickly.  I've owned my 50mm Summicron for over 15 years and it's still the current version.  The build quality is also up there with the best that Leica offers, so I have every confidence that like my other Leica lenses, the 21mm Lux would rarely if ever need any servicing.  If on the off chance I ever wanted to sell it, Leica lenses have some of the highest resale values out there.  Right now, I can get more than I originally paid for all my older Leica glass with some getting even more than double the original list price.  So yes, there is no doubt that the 21mm Summilux ASPH is crazy expensive but in the long term, I think it's worth it, at least for me.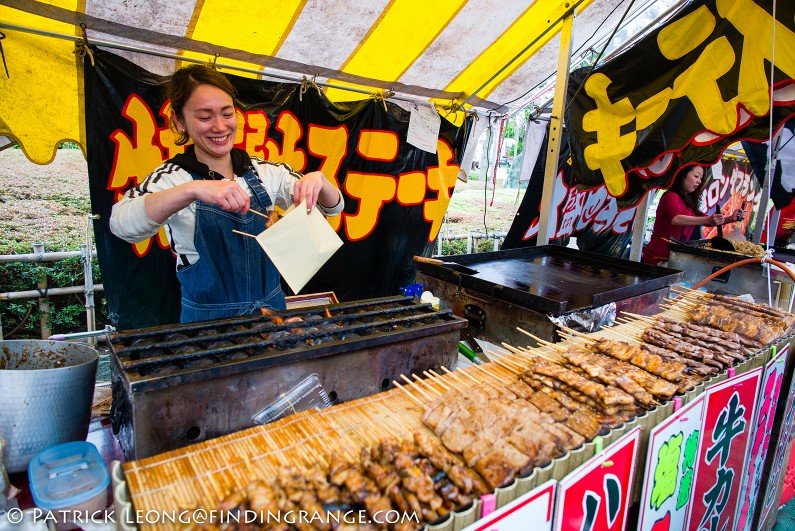 ↑ A food stand in Sensoji Temple.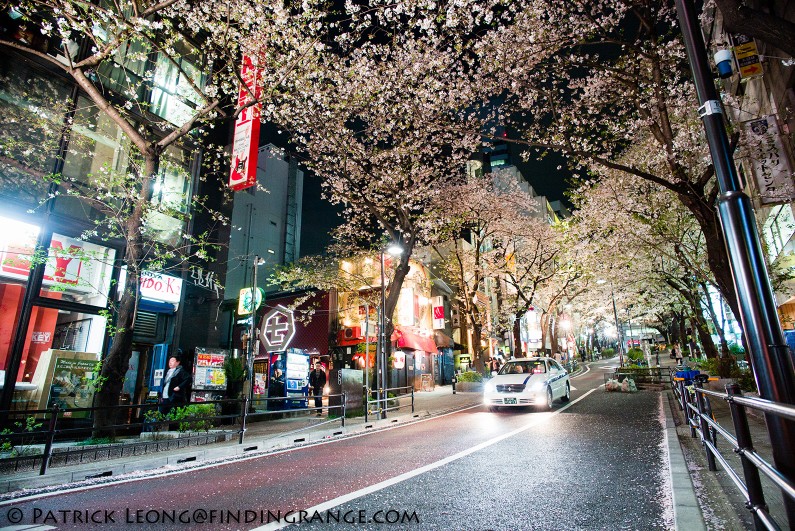 Beautiful cherry blossom trees in Shibuya.  This was taken at 3200 ISO.
↑ In a train station looking out to Shibuya.
Leica 21mm Summilux-M F1.4 ASPH Verdict:
In the beginning of this review, I mentioned that after using the 21mm Summilux ASPH, I had both expected and surprising results.  I expected (especially for the price) this lens to be well built and to produce excellent image quality, which are both true.  However, this lens has actually exceeded both those expectations and not only is it one of the best built lenses I've ever used, the optics are some of the best that I've seen from Leica so far.  Image quality is literally breathtaking and amazing not just for a fast lens but also when compared to any other 21mm lens.  Furthermore, I expected this lens to be heavy, bulky, and just something I did not want to carry around all day.  Like the Noctilux, I expected that I would only use this lens on special occasions when I needed the extra speed but on the contrary, while it is heavier than some of the other M lenses, it actually balances very nicely with an M body, and it was a perfect companion during my whole trip to Japan.  It was attached to my M Typ 240 almost the whole time that I was there.  Lastly, I know the benefits of a lens with an F1.4 aperture but it was surprising how the F1.4 aperture on a wide angle such as this made me feel less restricted and therefore more willing to explore different techniques and take more chances.  While I love my 18mm Super Elmar, I will admit that it's going to take some time to get used to it again because I think I've been spoiled by the faster Summilux.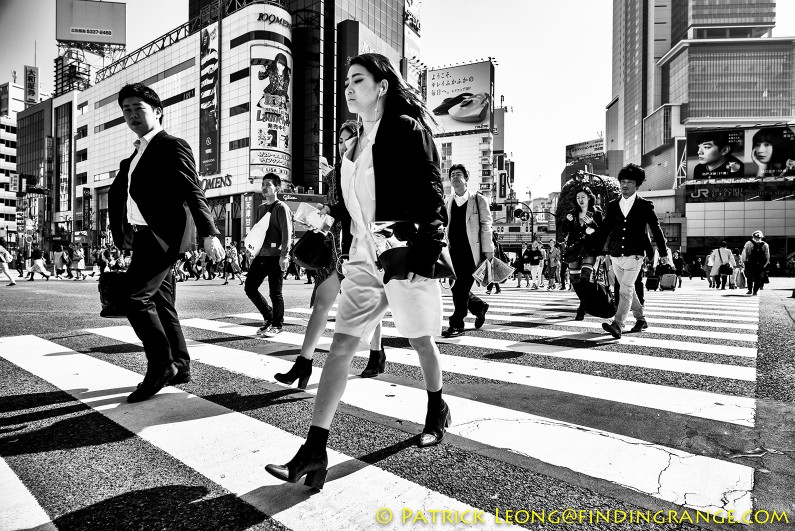 ↑ Shibuya crossing.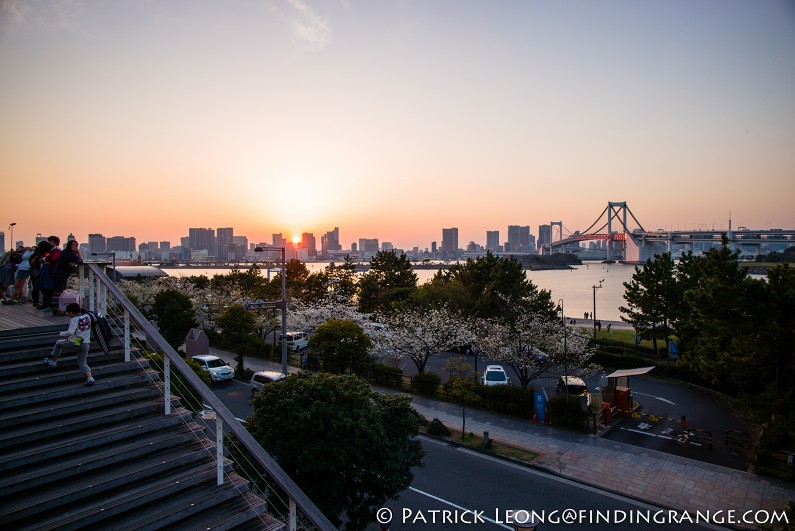 ↑ Watching the sun go down near Rainbow Bridge.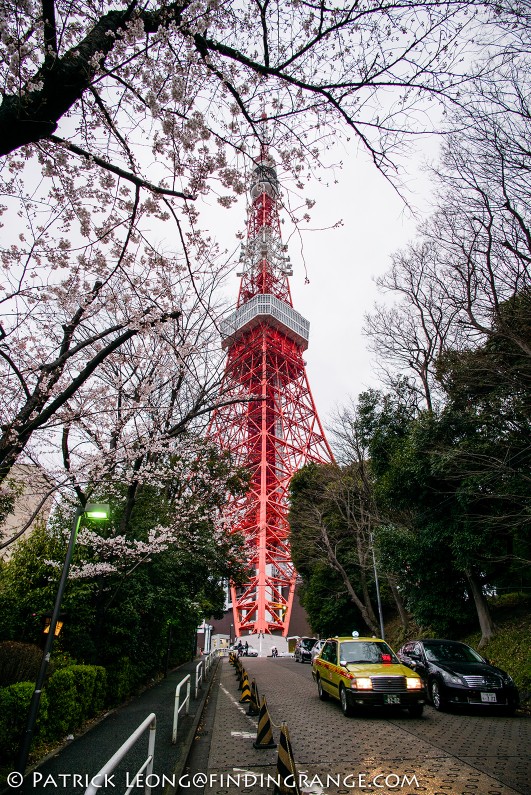 ↑ Tokyo Tower.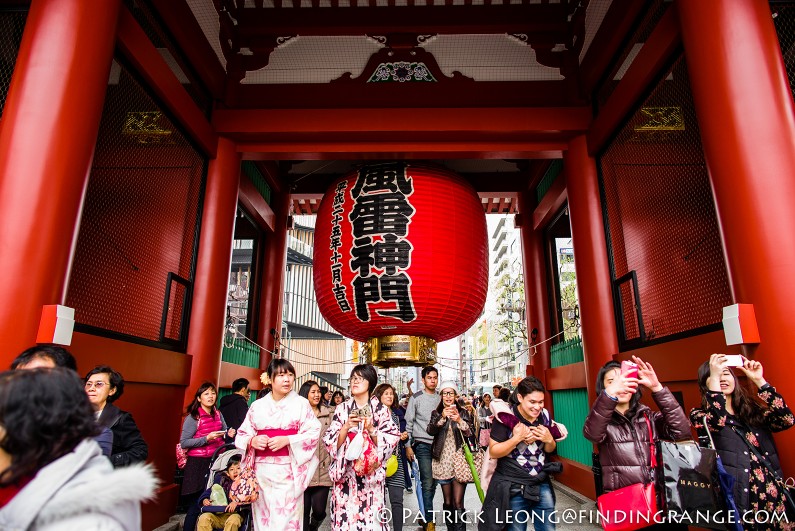 ↑ Sensoji Temple.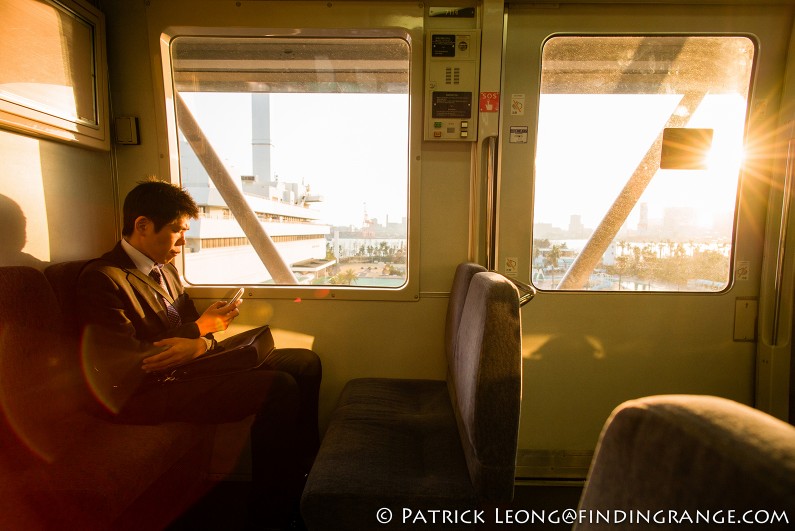 ↑ A wide angle like the 21mm Summilux ASPH is great when you're in close quarters.
Leica makes many excellent lenses but once in a while, they introduce something truly special.  To me, the 21mm Summilux ASPH is one of these special lenses.  Marvelous, epic, masterpiece; those are the words that come to my mind when I think of this lens.  It's hard for me to hold back my feelings because quite frankly, I am just smitten with the 21mm Summilux ASPH.  I absolutely loved using this lens and it only got better as I used it more.  It's F1.4 aperture makes the 21mm Summilux very exotic and unique because as of now, I believe its still currently the fastest 21mm full frame lens out there.  While this lens is very expensive and maybe something that a casual user of this focal might not want to want to invest in, for those who use wide angles quite frequently and want the flexibility that this lens offers along with some of the best image quality out there, it seriously is worth every penny.
Thanks for reading my review!  If you're looking for a 21mm Summilux ASPH or any Leica product, give Bob at the Leica Boutique in Bergen County Camera a call: (800)-841-4118.  HE HAS IT ALL (great used selection too)!  Having good dealer support can be a godsend, especially if you're spending this kind of money and BCC offers fantastic customer support.  I am very particular about my gear but Bob always personally takes care of it all.  When I had a problem with my M9, he personally brought it to Leica NJ and made sure everything was in working order before I got it back.  How many dealers do that nowadays?  You can not beat that kind of service, and that's why my family and I have been shopping there for over 30+ years.  I do not get paid or was I told to say any of this when I borrowed this lens.  They just run a really decent camera shop and deserve a lot of credit.