Leica 50mm F1.0 Noctilux-M Review:
Note from Admin: I'd like to thank Bob Gramegna from the Leica Boutique at Bergen County Camera for loaning me the 50mm F1.0 Noctilux-M.  It has been a brutal winter, and therefore, hard to take pics but he was kind enough not only to loan me this lens but also to let me borrow it for a VERY long time to write you all a proper review!
Regardless of manufacturer, the 50mm Noctilux is one of the most famous and highly regarded lenses in the photographic world.  For many, it is a dream lens, mythical even.  Over the years, there have been several different versions of the Noctilux but each one is special and each one has become a legend in its own right.  The version in this review is the Leica 50mm F1.0 Noctilux-M, a Mandler classic that has been discontinued but still considered a very special lens.  While the price of admission is still high, this version can be found for considerably less than the current 50mm Noctilux F0.95 which only adds to the F1.0's desirability and makes entry into the Noctilux world a little easier.
Leica 50mm F1.0 Noctilux-M Build Quality:
The Leica 50mm F1.0 Noctilux-M was in production from 1993-2008, so it's definitely a lens that's been around for a few years but it does not in any way feel like an older lens which is a testament to its superior build quality.  At 630g, the 50mm Noctilux is both heavy for a Leica lens and as solid as it looks.  The construction of this lens is simply world class and feels like it will last to the end of time.  Like other Leica lenses, the aperture ring clicks solidly in half stops and stays securely in the chosen setting.  There is absolutely no play.  The focus ring operates very smoothly but it has a long throw and it's also tight; however, this is what you want in a lens of this caliber because it will help you focus more accurately, especially at F1.0.  It's a big lens for an M camera but not large if you compare it to other DSLR lenses.  However, it just feels so dense and solid for a lens of this size that it gives you this impression that it's one of the most well built lenses money can buy, which I don't doubt.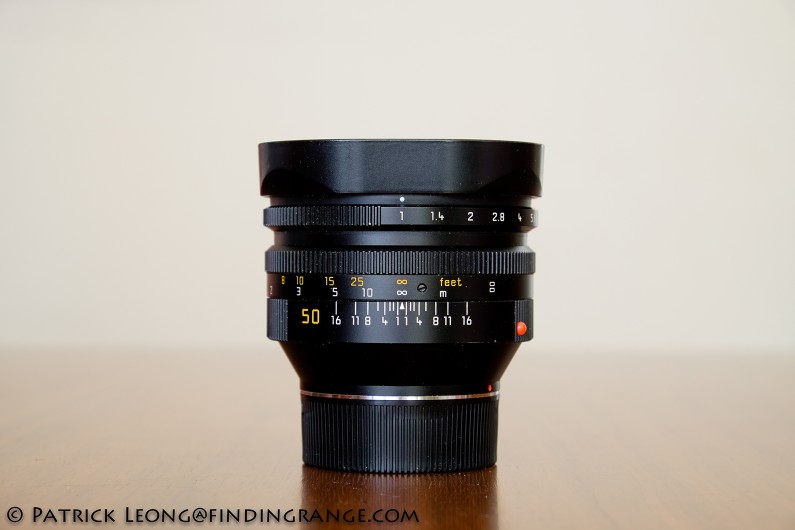 ↑ The Leica 50mm F1.0 Noctilux-M.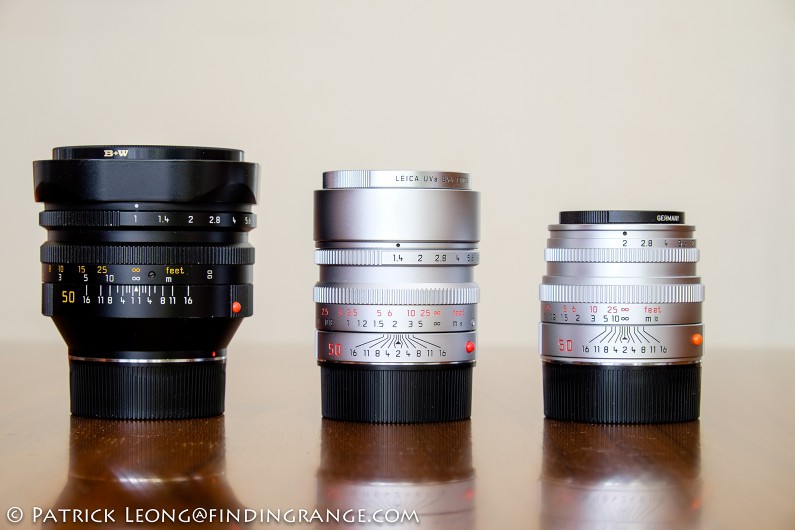 ↑ Size comparison: 50mm F1.0 Noctilux-M vs. 50mm F1.4 Summilux-M ASPH vs. 50mm F2.0 Summicron-M.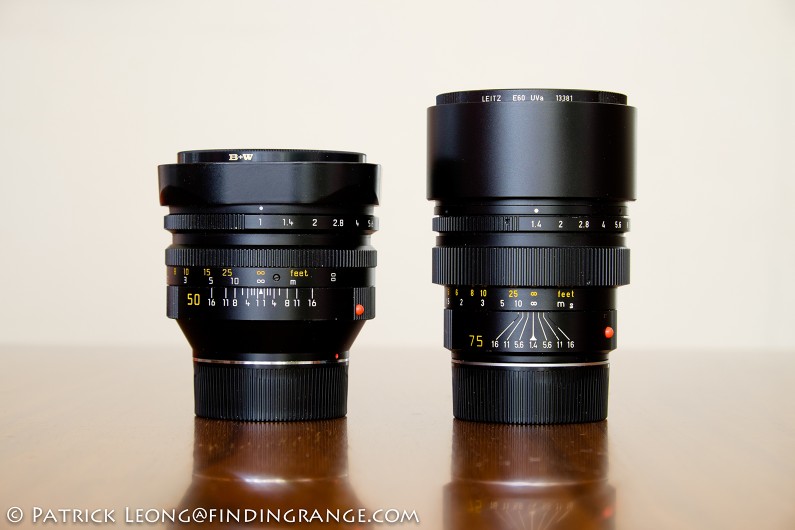 ↑ 50mm F1.0 Noctilux-M vs. 75mm F1.4 Summilux-M.
This version of the 50mm Noctilux F1.0 comes with a retractable lens hood, which is very convenient.  I'm usually a big fan of retractable hoods because I don't like carrying extra items and taking the extra step to clip on my hood.  Also, since it's retractable, it'll take up less space in my bag but I'm a little disappointed that it is made out of plastic.  The rest of this lens is nearly all metal, so it would've definitely been nice to see a metal lens hood.  My 75mm Summilux is built around the time the 50mm Noctilux F1.0 was in production and it comes with a solid metal hood, so I was surprised the Noctilux didn't come with one.  Plus, once it's fully extended, there's no way of locking it in place.  However, this is an older out of production lens, so I can't really fault it for these two issues, especially since Leica has made almost all their current lenses with retractable hoods lockable and out of metal.  For instance, when I extend the metal hood on my 50mm Summilux ASPH, a simple short twist will lock the hood in place.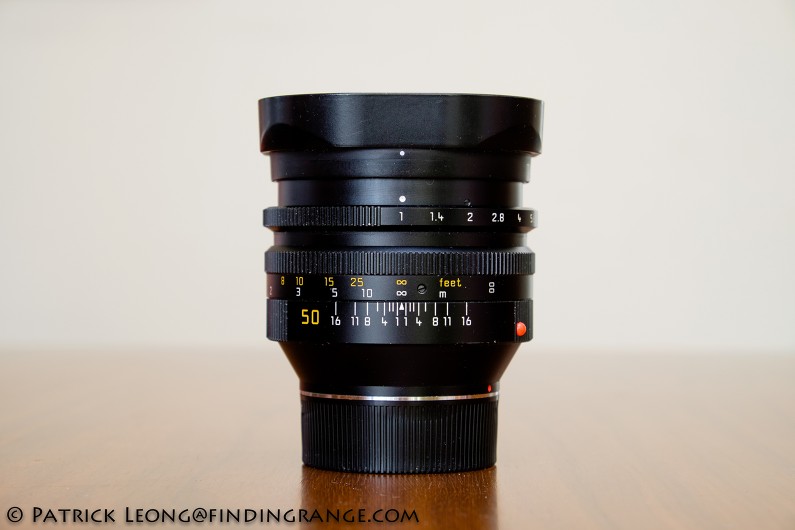 ↑ The 50mm Noctilux with its lens hood extended.
Overall though, this is seriously one of the best built lenses I've ever used.  I have no doubt in my mind that this lens can handle pretty much anything in even the roughest and toughest environments.  The price of any Noctilux is high but I think if most people actually see one and try one out they will see why it costs so much to buy one.  There's no way to get this kind of build quality for cheap and this goes for all Leica lenses.  Not that I want to pay extra but I'm actually a bit surprised these lenses don't cost more.  Plus, keep in mind that one does not just pay for the excellent construction and materials used to build this lens; one also pays for the excellent optics that accompany this impressive build quality, which I will discuss later in this review.
Leica 50mm F1.0 Noctilux-M Size:
As most of you know, the 50mm Noctilux is large, which is expected for an F1.0 lens.  For those who aren't sure if they can live with a lens of this size, here's my experience with it.  I borrowed this lens from The Leica Boutique at Bergen County Camera twice.  The first time I borrowed this lens I wasn't a huge fan of it because it felt heavy on an M camera.  It was bulky and cumbersome.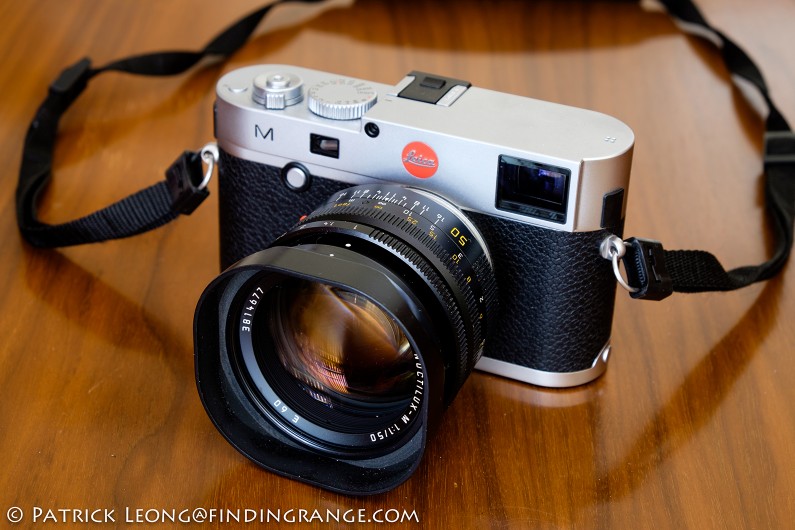 ↑ Leica M Typ 240 with the 50mm F1.0 Noctilux-M.
But when I borrowed the 50mm Noctilux the second time for this review, I made it a point to only use this lens, and I'm happy to say that I got used to it after a while.  In fact, I find the lens actually balances nicely with an M body.  The camera and lens combination have a nice feel to it.  I got so used to having the Noctilux on my M 240 that when I returned it and attached my 35mm Summicron ASPH, I thought I forgot to put the battery in my M because it felt so much lighter.  So my advice to you is if you're considering the Noctilux, don't let the weight or bulk issue deter you from it because I believe all the benefits of this lens vastly outweigh the negatives.  It's a lens that you can definitely live with if you give it a chance.  This lens has seriously become one of my favorite Leica lenses after my time with it.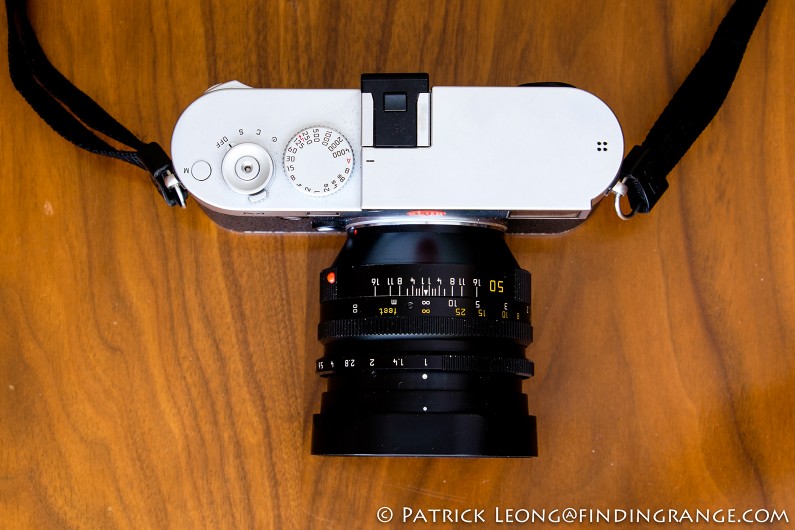 ↑ Top view of the Noctilux on the M 240 to give you an idea of the size of this lens.
Leica 50mm F1.0 Noctilux-M Image Quality:
In terms of image quality, the Leica 50mm Noctilux F1.0 is simply superb.  Because of its large aperture, the Noctilux is perfectly well suited for night photography and poorly lit conditions.  It's what the Noctilux is built for and it does its job extremely well.  Often times in these low light conditions, there may be bright lights like street lights in the frame but I found the Noctilux to be highly resistant to reflection and flare.  It also renders contrast quite well, especially at F1.0, so it's able to distinguish the slightest differences in color and detail, which is a very important feature in poor lighting conditions when seeing any detail is a difficult task.  It does vignette quite a bit at F1.0, which is to be expected for a lens like this but for the most part, it's not a problem for the kind of pictures usually taken in low light situations.  Vignetting does significantly decrease around the mid aperture range but I still saw very slight vignetting at F5.6; however, the slight vignetting is insignificant enough that most will probably not even notice it.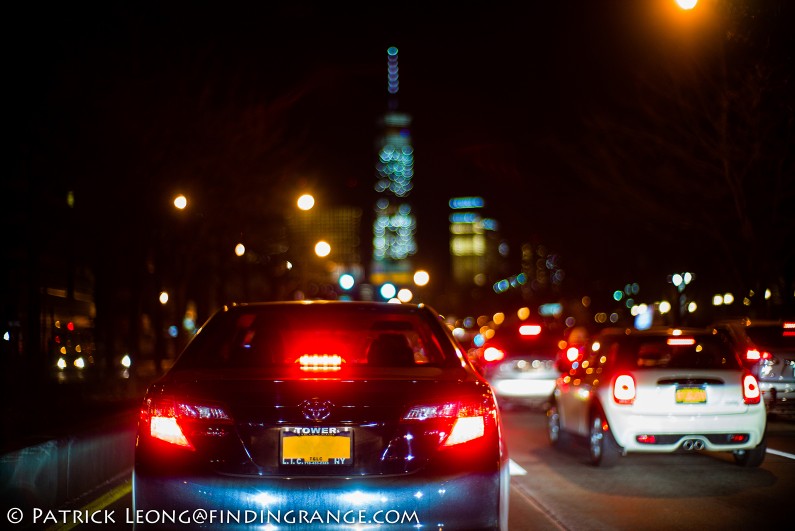 ↑ Photo of the WTC through a car windshield.  The Noctilux vignettes at F1.0 but as you can see, it's not such a problem in low lighting situations.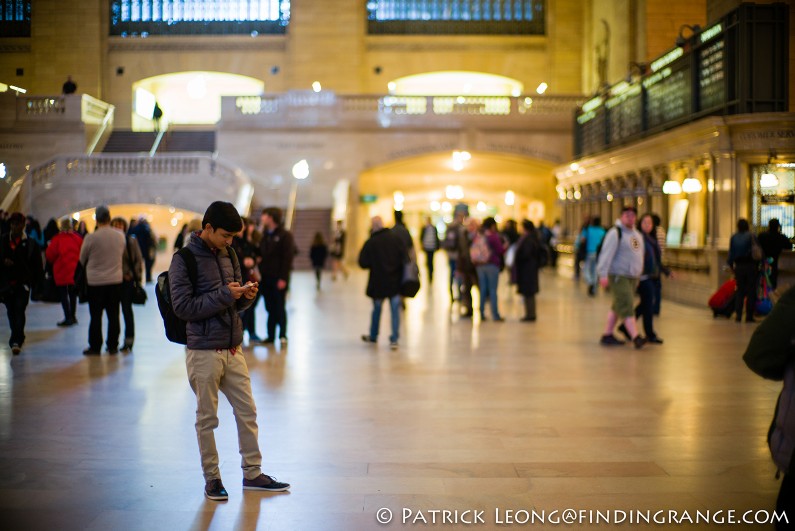 ↑ With it's fast F1.0 aperture, the 50 Noctilux is great for indoor shots.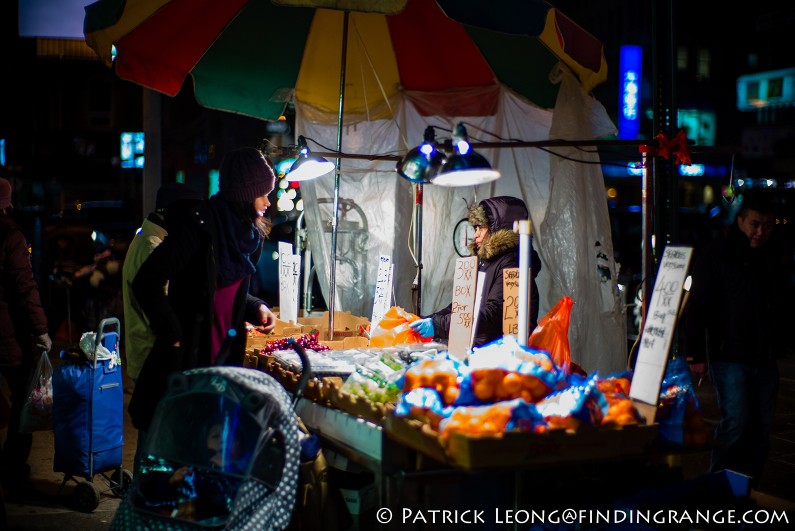 ↑ Another reason it's great to have a lens this fast is you can shoot with a lower ISO setting.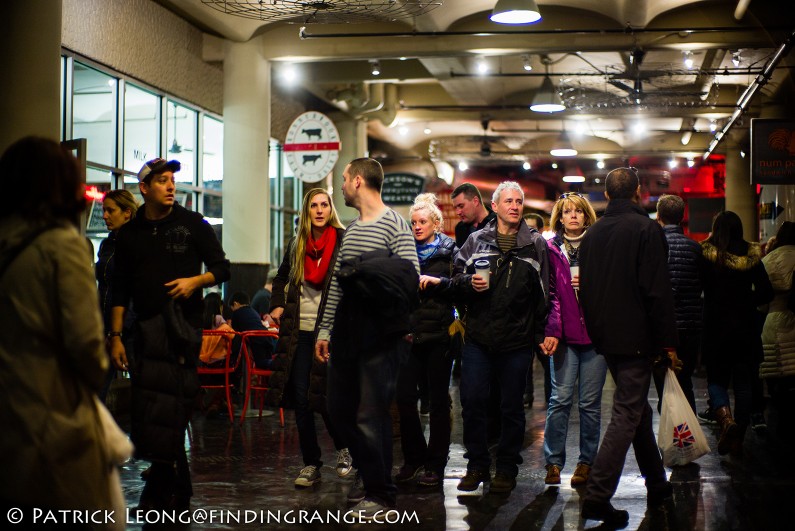 ↑ Chelsea Market.
While the F1.0 aperture is an important feature for low light conditions, it also helps the photographer create some of the most unique images out there.  This lens isn't as technically perfect as the newer 50mm F0.95 Noctilux-M but I truly believe its imperfections are actually characteristics that help make this lens particularly special in its own way.  To me at least, I feel like this Noctilux F1.0 has a different look than the F0.95 version.  As to which one is better, I think it really comes down to personal tastes.  If you ask me, I would have to say that I prefer the look that the F0.95 produces (plus I like the hood better) but that does not mean I do not appreciate what this F1.0 version is able to achieve.  I would be completely happy with this lens.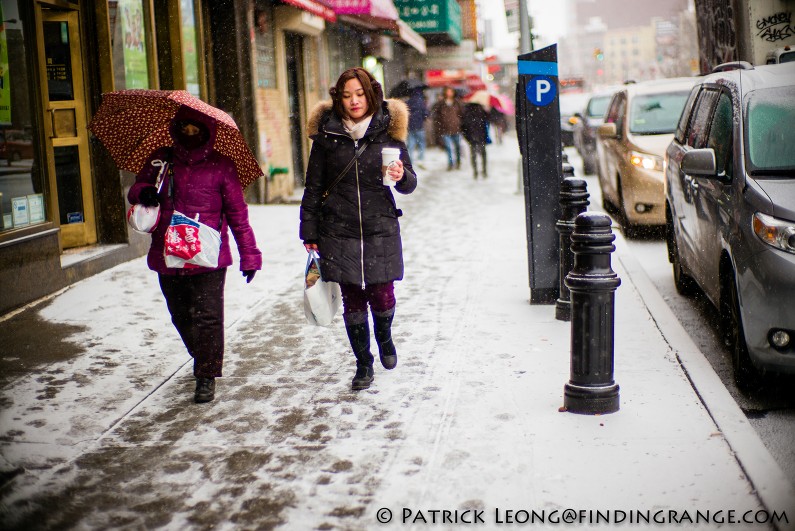 ↑ It's been very cold in New York City lately.  We've even been getting some single digit days.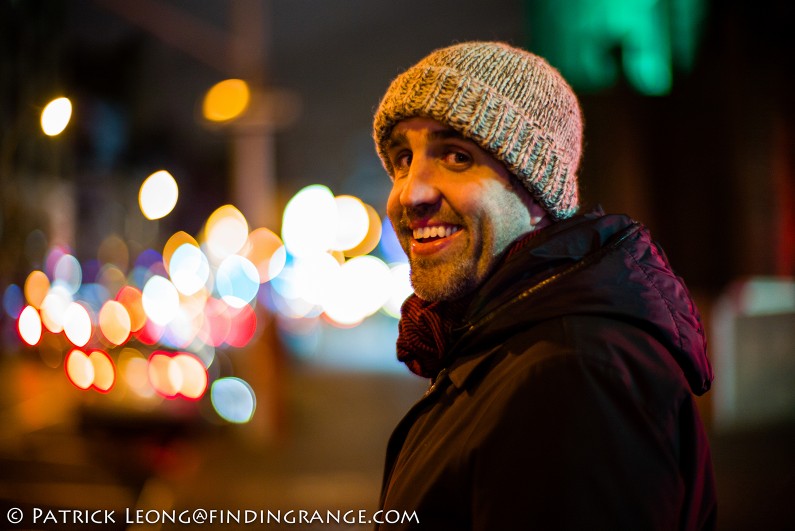 ↑ Street lights in the background.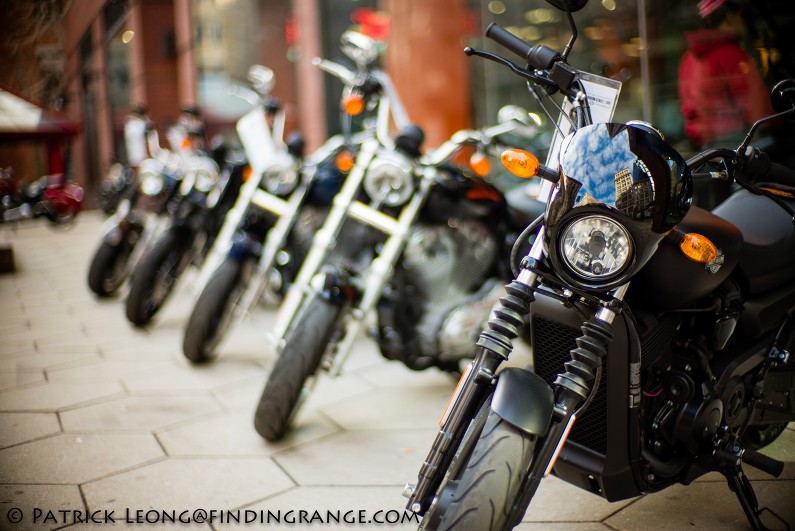 ↑ The Harley Davidson Shop.
The shallow depth of field or bokeh as some would say from this version of the Noctilux is smooth, inviting, intoxicating, it has a little bit of that classic look to it, and most importantly, it has an otherworldly beauty that makes photos so distinctive.  The photos are also so three dimensional.  All the positive and negative aspects of this lens seem to come together in harmony and help it create images that are truly world class and special.  For instance, the vignetting at F1.0 actually seems to add to the image instead of being a detriment to it.  I had this lens on loan for quite a long time but there's so much more to it that I wish I had even more time (and better weather) to explore it's full potential.  I truly enjoyed every moment I was lucky enough to spend with this lens.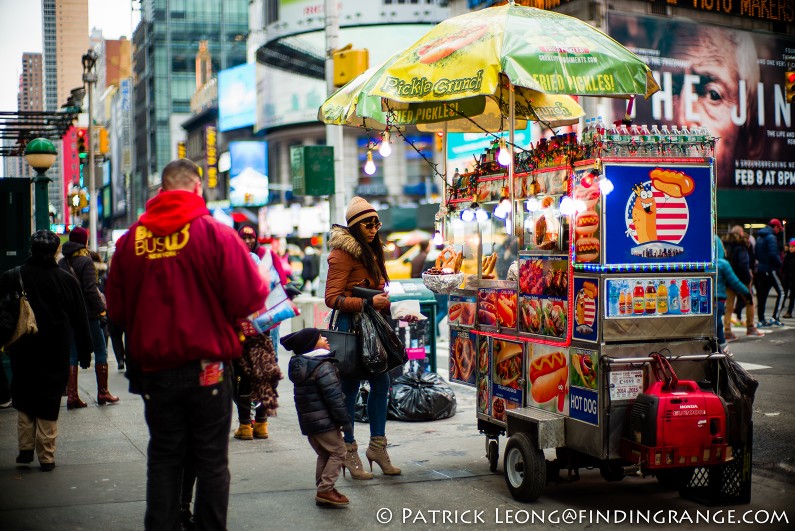 ↑ Times Square.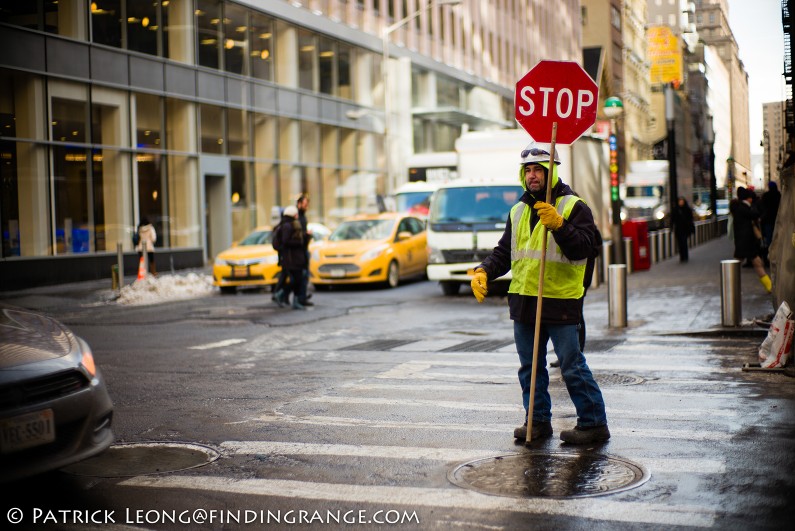 ↑ I love how three dimensional the photos appear when taken at F1.0.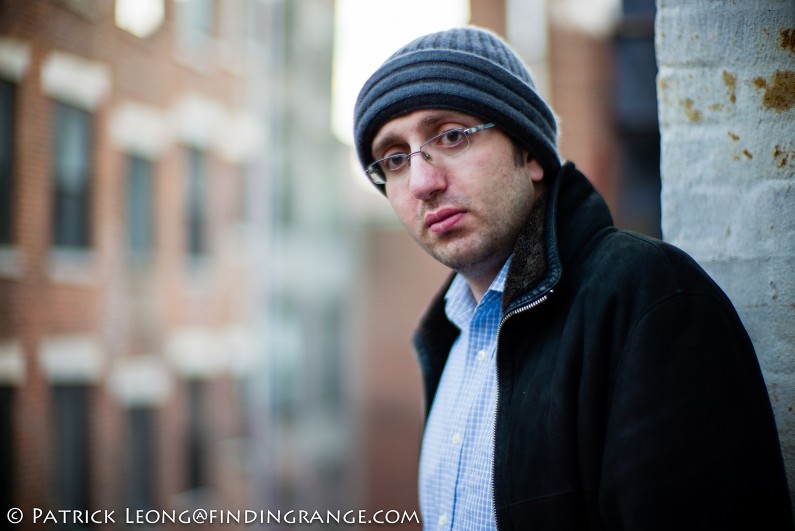 ↑ I find the bokeh is ultra smooth.
Another point worth mentioning is not only do you get a distinctive looking bokeh, the 50mm Noctilux is also exceedingly sharp at its widest aperture.  If you're not getting sharp images at F1.0, you either need some calibration work or maybe a bit more practice with focusing this lens.  Speaking of focusing, once you get the hang of it, it's actually pretty quick and easy to focus the Noctilux.  It just takes practice and commitment.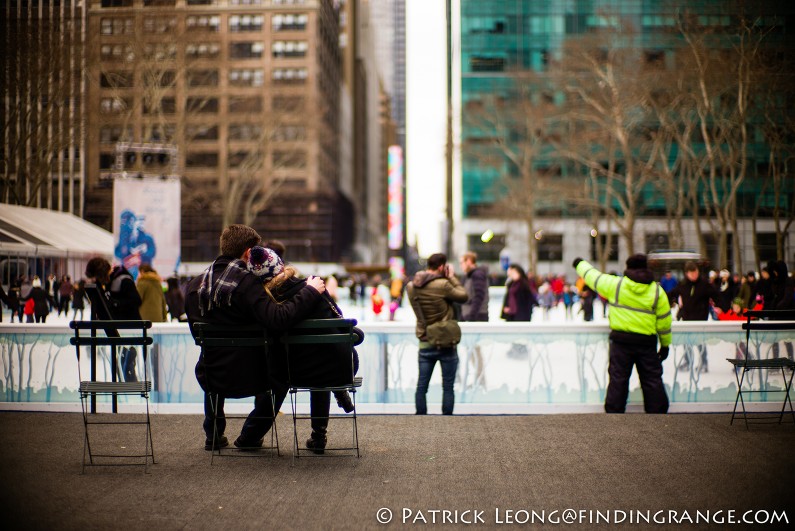 ↑ Bryant Park.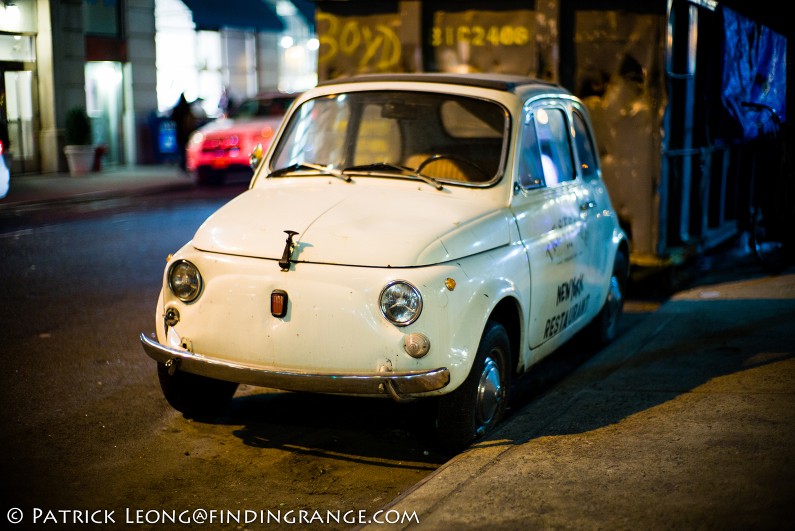 ↑ I love seeing these old Fiats.  They're so much more compact than the new ones.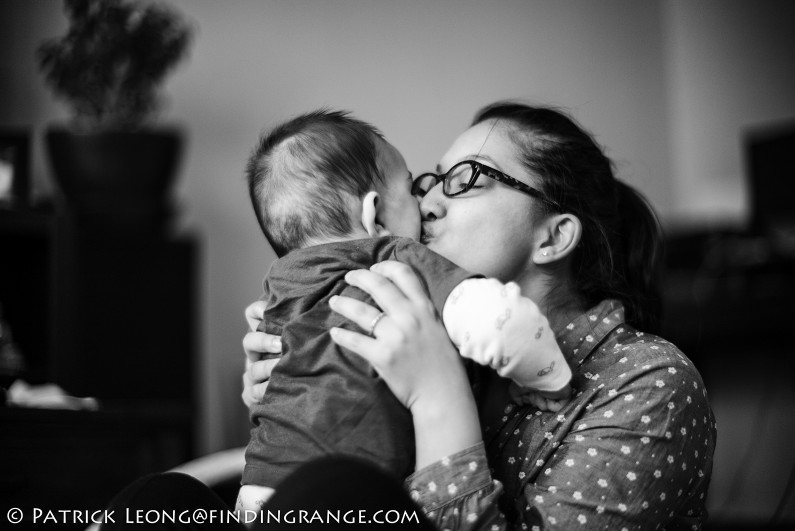 ↑ I don't shoot as many wide aperture shots as I used to but I have to admit that it is quite addicting with the Noctilux.  I really love the bokeh from this lens.
I experimented focusing with the EVF and the Leica 1.4x Magnifier but I am happy to say that I did not end up needing any of those focusing aids.  In the beginning it can be difficult because you have the long focus throw, the tight focus ring, and the fact that you have to nail the focus with such a shallow depth of field.  But I think what made it really easy for me was I just put complete faith in the rangefinder of my camera.  I trusted the fact that it was accurate, and never second guess it, which I think you really have to do with a lens of this caliber.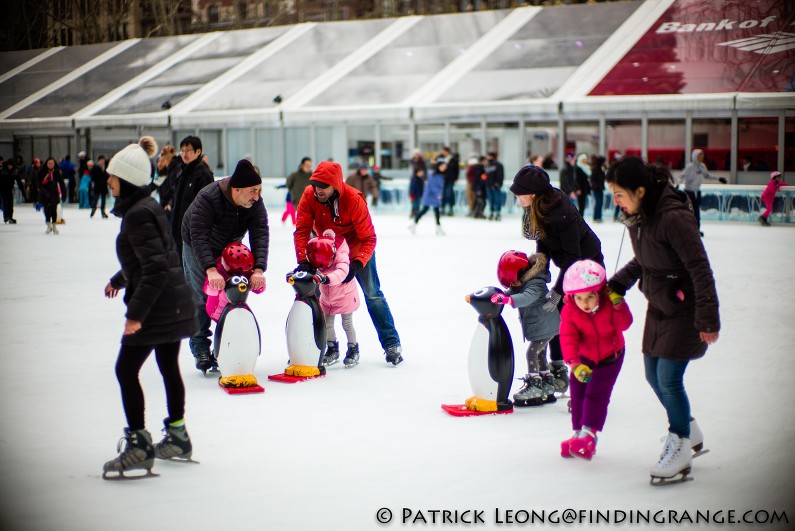 ↑ Ice skating at Bryant Park.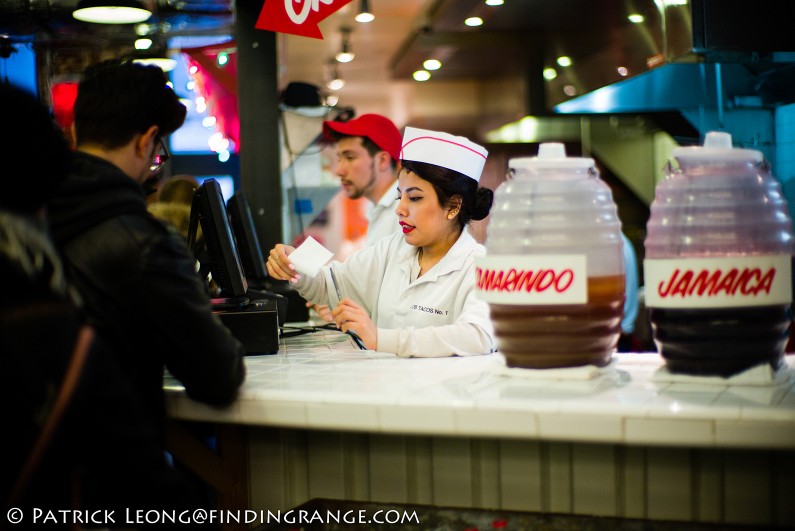 ↑ I think the bokeh from the 50mm Noctilux does set a distinctive mood.
Leica 50mm F1.0 Noctilux-M at Smaller Aperture Settings:
While the F1.0 aperture will draw many to this lens, it's not the only characteristic that makes the 50mm Noctilux F1.0 such a fantastic lens.  It actually performs superbly when stopped down making this lens extremely versatile if you don't mind the extra weight and bulk.  I was pleasantly surprised.  Some of the older pre-ASPH high speed lenses were primarily designed to performed at their best near or at their widest aperture settings.  For instance, the 50mm Summicron is technically a better lens than the 50mm Summilux pre-ASPH if you are after maximum resolving power.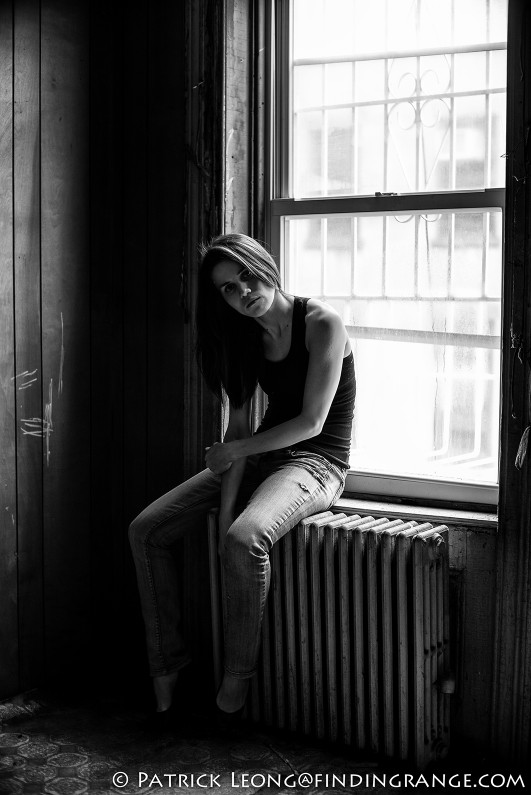 ↑ I believe this photo was taken around the F2.8-4 range.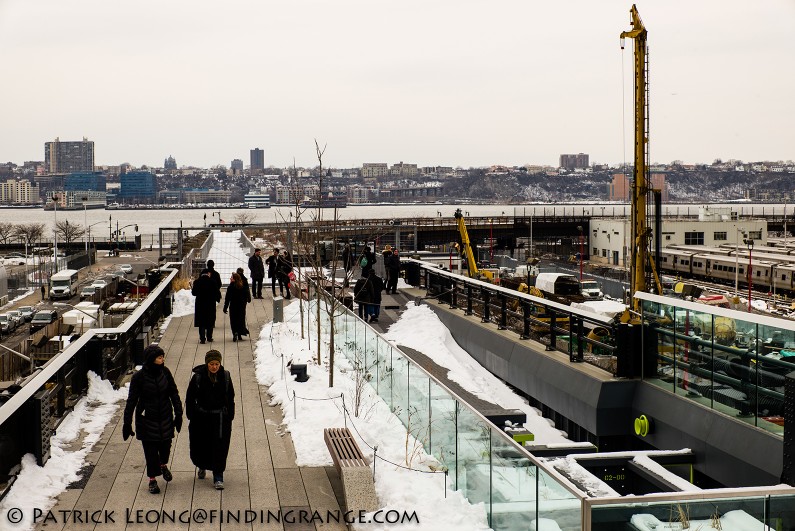 ↑ This photo was taken at F8.
But the 50 Noctilux F1.0 is a lens that performs quite well throughout the aperture range.  As you stop this lens down, it's tack sharp all the way into the corners and edges.  Photos still have that three dimensional feel to them.  As I mentioned before, vignetting also significantly decreases as you stop down.  The 50mm Summicron still has a slight edge in resolving power over the Noctilux, especially at the smaller F stops but it's quite an impressive feat of engineering that the Noctilux performs so well at smaller apertures considering its large aperture capabilities and when this lens was originally designed.  As I said before, production of this lens started in the early 1990's but it was designed even longer ago.  In other words, this lens will essentially perform like any other "normal" lens in the modern age with the added benefit of it's F1.0 aperture, and therefore, it can serve as your only 50mm lens.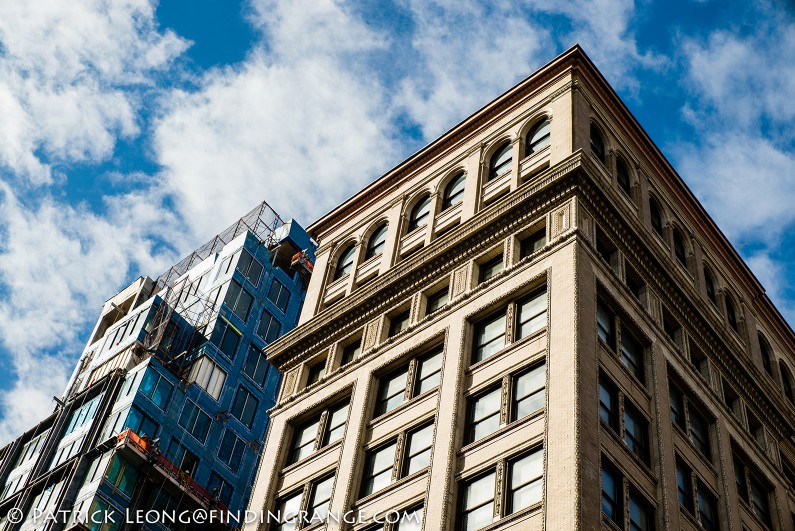 ↑ This photo was taken at F5.6.  Notice that it's sharp all the way into the corners.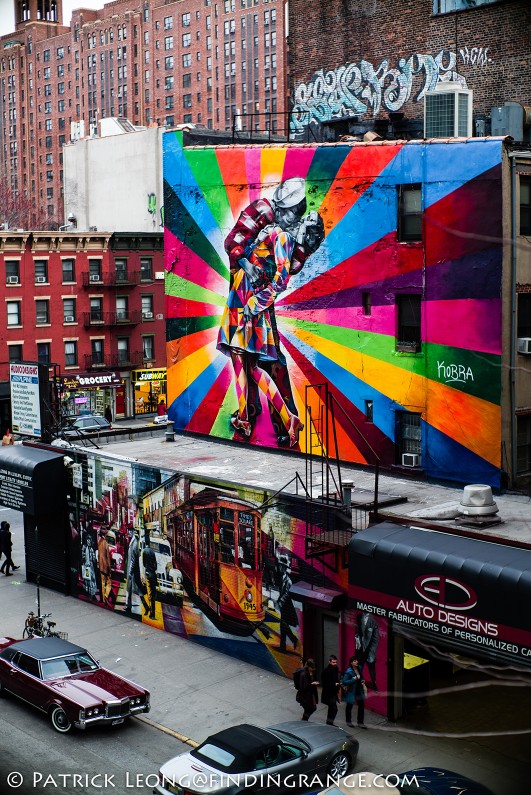 ↑ Here's another photo taken at F5.6.  There is slight vignetting but nothing major.
So, if you decide to stick with the Noctilux as your only 50mm, it's completely possible.  There are a lot of people that do it.  There are even people who used the Noctilux exclusively and nothing else.  This lens was designed in the film era but it works perfectly on a digital M.  For me though, if I bought the Noctilux I would probably keep one of my other 50mm lenses for several reasons.  First off, I wouldn't be using F1.0 all the time, and since the 50mm is my favorite focal length and one of my most used focal lengths, I would want something more compact and easy to lug around all day.  Also, my favorite lens from any manufacturer is the 50mm Summilux ASPH.  I absolutely love everything that comes out of this lens.  In addition to the superb image quality, the Lux is almost as compact as the 50mm Summicron, and it still has an F1.4 aperture making this lens extremely versatile.  To me, this lens is perfection.  It's the only lens I know for sure that I will never trade in or sell.
↑ Here's another photo taken in the F2.8-4 range.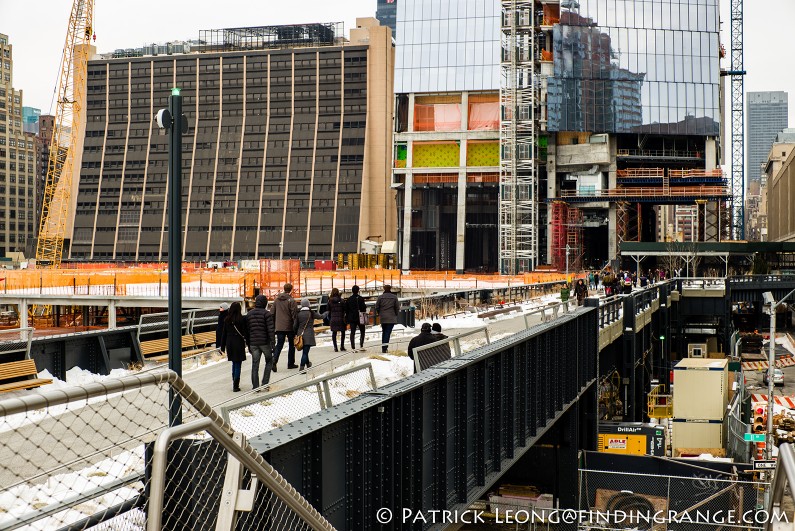 ↑ Here's one more image taken at F8.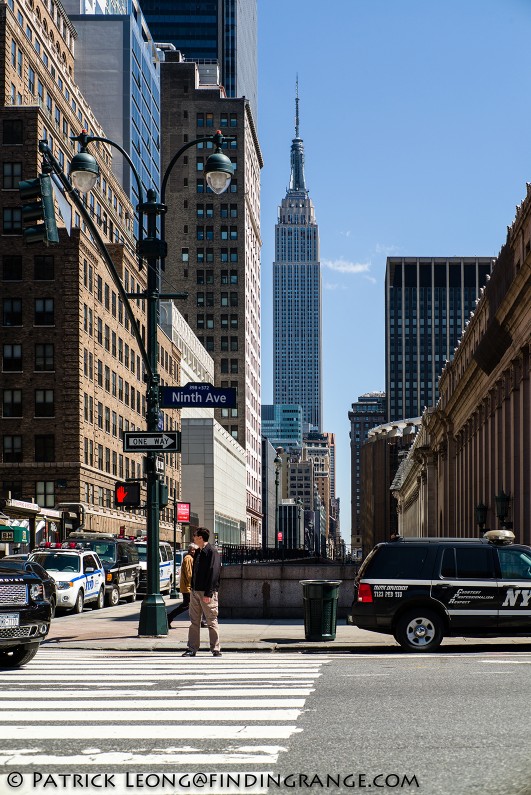 ↑ Another photo taken at F5.6.
ND Filter For the Leica 50mm F1.0 Noctilux-M:
If you're planning to use the 50mm Noctilux at F1.0 during a sunny day, it is perfectly fine but you will 100% need to buy an ND filter.  Even cloudy days may often times require an ND filter.  I was using a B+W 3 stop ND filter but I probably would've used even a 6 stop ND filter if I had one.  This lens just sucks in so much light.
Leica 50mm F1.0 Noctilux-M Verdict:
The Leica 50mm Noctilux F1.0 is simply one of the best lenses that I've ever used.  The lens is so well built that it feels indestructible, and the world class optics will help you produce beautiful images.  The beauty of the 50mm Noctilux is it's not just another typical fast lens; it can be used throughout the aperture range making the 50mm Noctilux F1.0 extremely flexible, which I believe only adds to this lens' already high desirability.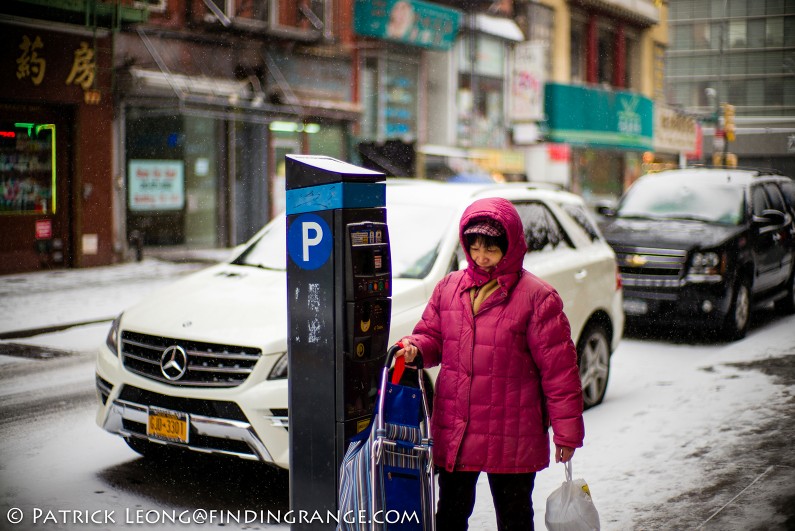 ↑ Everyday has been quite cold here as the picture suggests.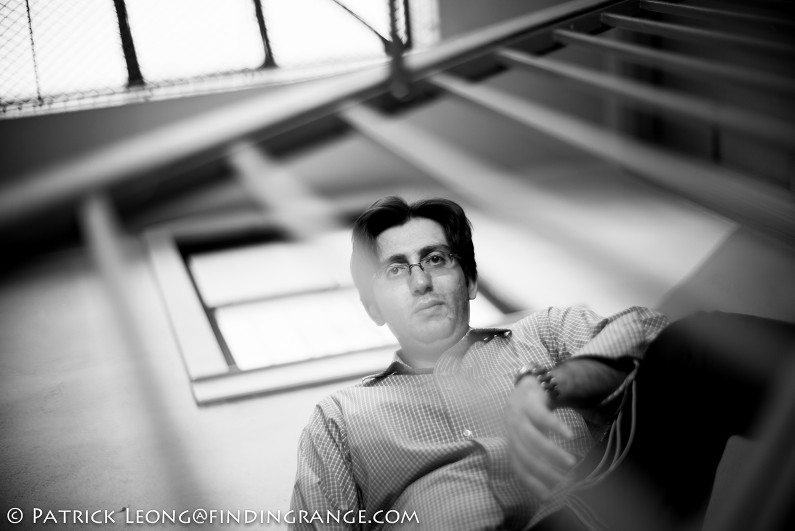 ↑ Again, I really love the shallow depth of field yet as you can see, the subject is tack sharp.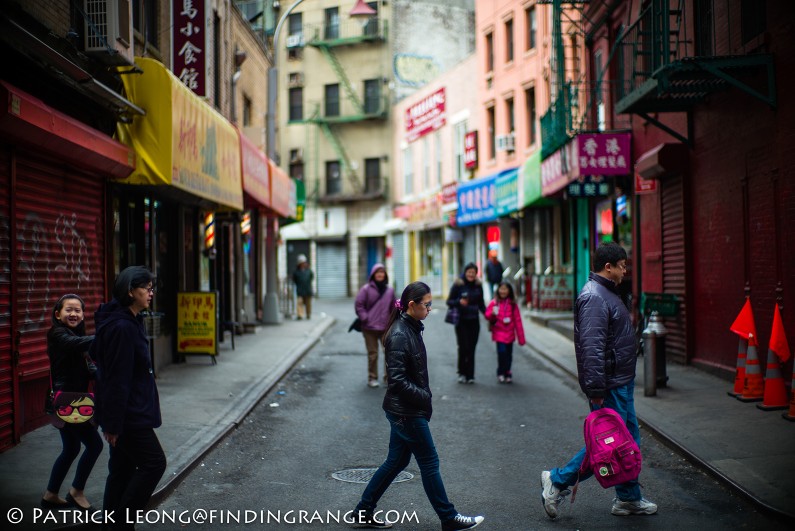 ↑ This photo was taken the first time I borrowed the 50mm F1.0 Noctilux.
I think to truly get the most of out the Noctilux, one has to use it a lot.  Like I said earlier, when I first started using this lens, I couldn't stop thinking about the size and how cumbersome it was but when I finally decided to commit to using it, I found myself enjoying the experience quite a bit.  One needs time to get used to the operations of this lens and how it "sees" the world.  It takes practice and a lot of commitment but in the end, it's worth it.  I review a lot of different lenses but there are only a few that I end up buying.  If things go as planned, the Noctilux will probably be my next Leica lens purchase.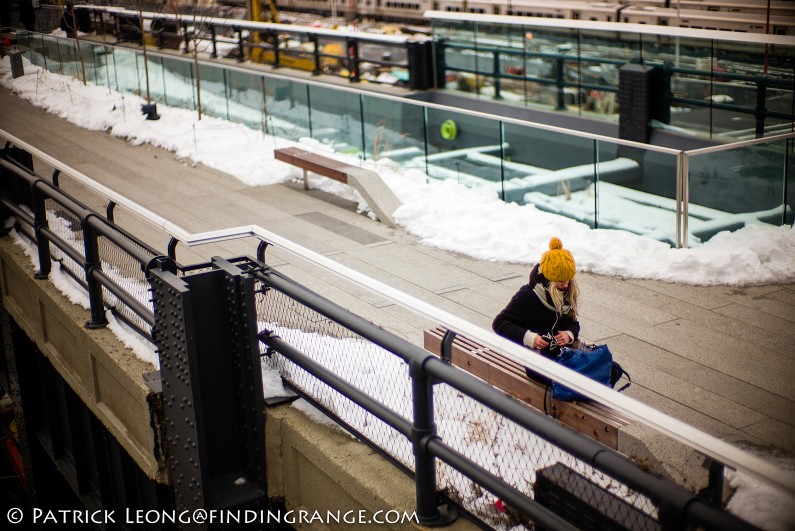 ↑ The new section of the High Line in Chelsea.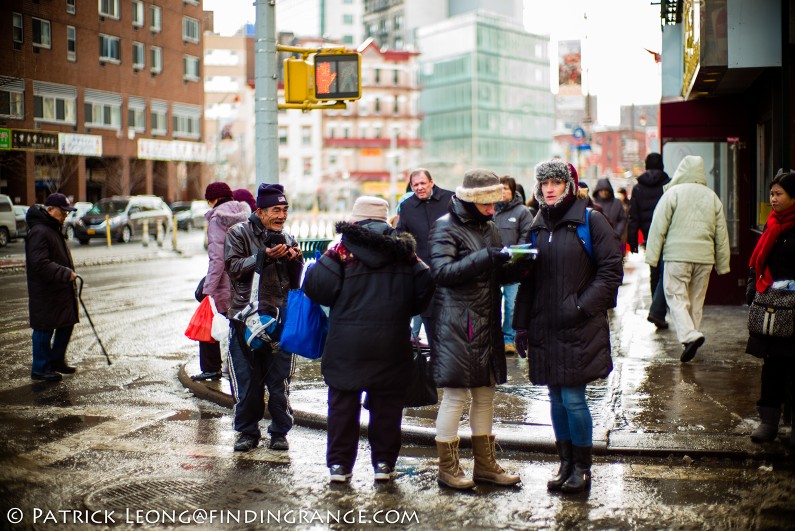 ↑ We've been getting a lot of ice and snowstorms this year.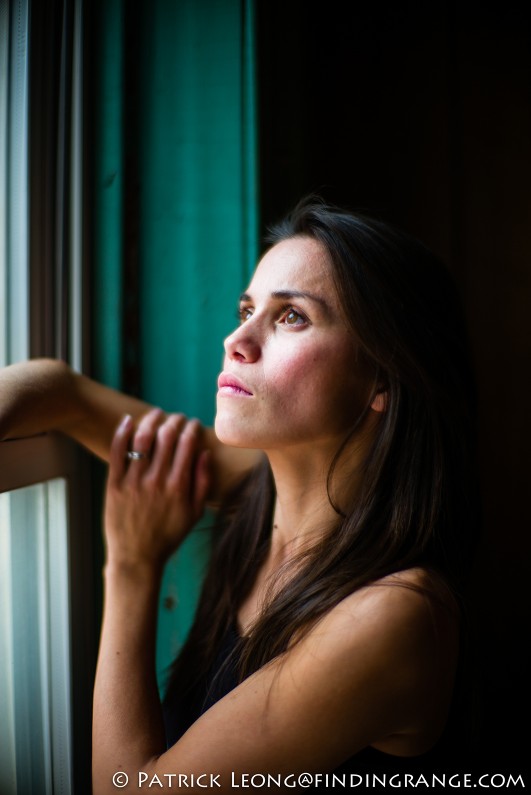 ↑ One last shot demonstrating the shallow depth of field effect at F1.0.
But I already spent most of my review telling you how great optically this lens is so I'll just leave you with one more thought.  I don't buy a lens like this for near perfect technical specs.  Don't get me wrong; it's definitely wonderful that this lens can perform so well but for me, I buy a lens like this because it has a truly unique character.  To me, the combination of the excellent optics, the solid construction, and the distinctive look that this lens can create are what make the 50mm Noctilux F1.0 one of the best lenses that I've ever used.  This lens is truly special and seriously a dream lens for me.  It's a classic and I can certainly understand how it has reach its legendary status.  When I think about the 50mm Noctilux F1.0, I look at it this way: in the end all the technical stuff doesn't really matter because the bottom line is this lens produces truly one of a kind images and to me, that's all that counts.
Thanks for taking the time to read my review!  If you're looking for a 50mm Noctilux or any Leica gear, contact Bob at the Leica Boutique in Bergen County Camera (800)-841-4118.  He'll help you find whatever you need (great stuff on their used equipment list).  BCC's customer service is the best no matter what you're buying.  They're interested in forming a relationship with the customer and therefore, also offer fantastic dealer support when you have gear trouble.  I do not get paid or was I told to say any of this when I borrowed this lens.  Bob is a really nice guy; whether or not I was going to write this review, he was going to lend me this lens.  I just believe stores like this deserve credit, and just so you know, my family and I have been shopping there for 30+ years.