Fleet Week Entering NY Harbor:
This is just a quick post.  I've been in lately trying to finish up a couple of reviews that will be coming up soon but I heard some of the U.S. battleships were entering NY Harbor this morning for Fleet Week, and since I actually live by the area where all major ships go through, I figured I would take a little break, get some fresh air, and see if there was anything cool to photograph.  I took my Fuji X-E2 because my longest lens for the Leica M is a 75mm, and I knew I would need something even longer.  I still own the XF 90mm Macro but I knew I would need something even longer than that, so I figured with the crop factor, my 75mm Summilux would be great to use on the X-E2 today.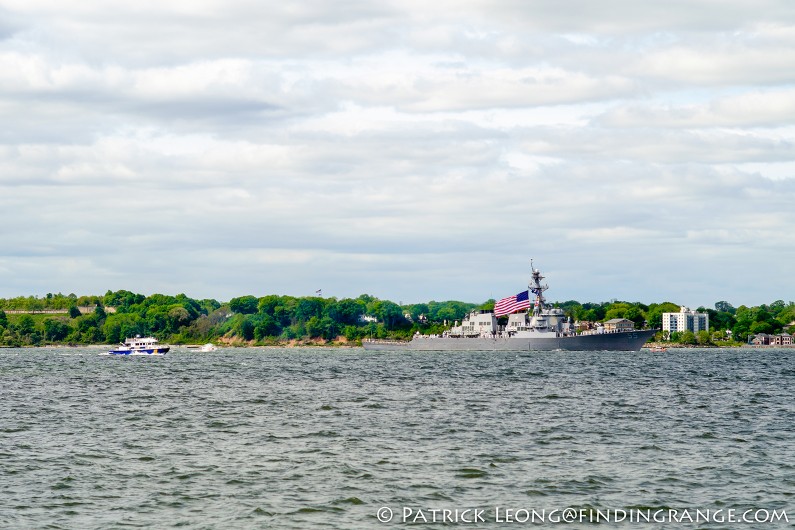 ↑ I believe this is a destroyer accompanied by a police boat.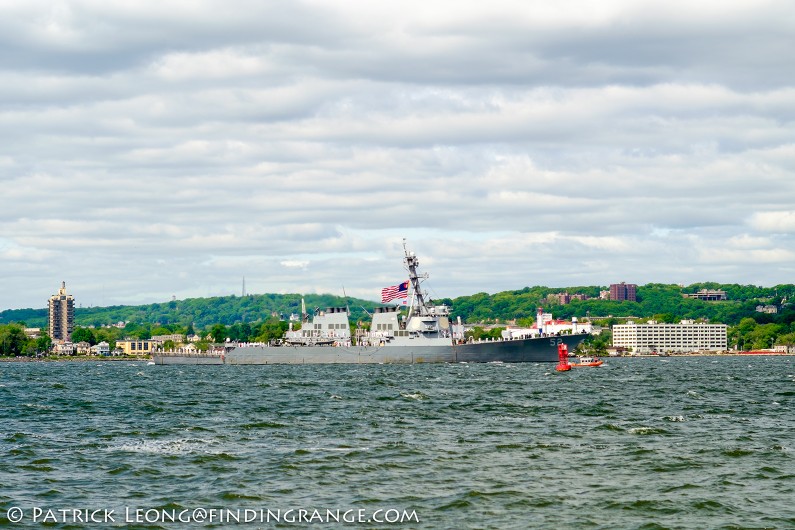 ↑ Here's another photo of the destroyer.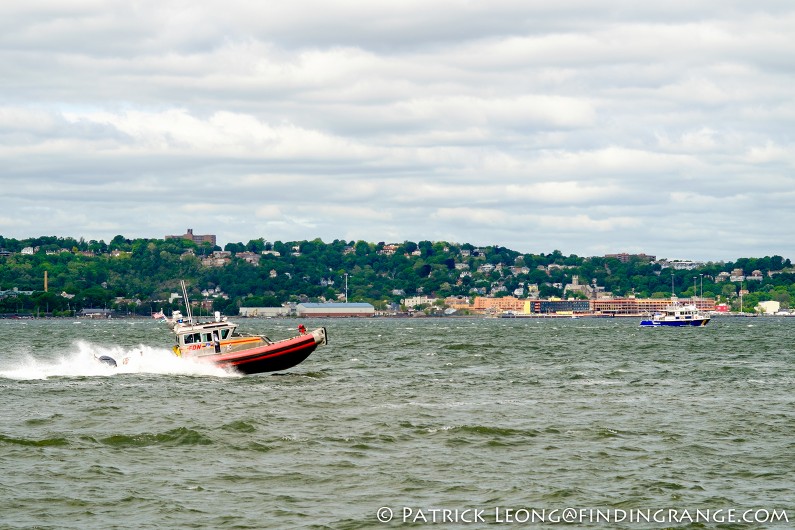 ↑ Here's an FDNY boat flying by.
So, here are photos of some of the ships that have come in for Fleet Week.  There were actually only three ships this morning, at least where I was and at the time I was there, so I don't have too many photos.  But I just wanted to post something up real quick because I felt like it ;).  All were shot with my X-E2 and my 75mm Summilux.  Anyway, thanks for stopping by, and if you're here for Fleet Week, I hope you enjoy it!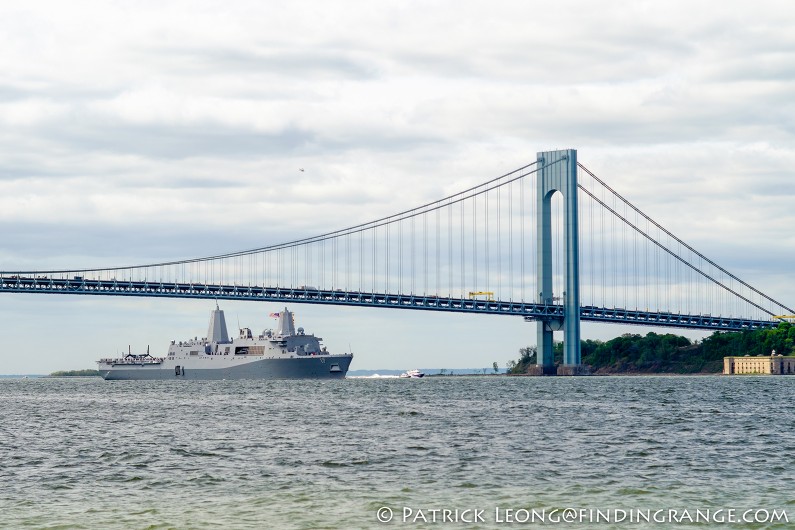 ↑ I'm not sure what kind of ship this is but it was massive and definitely impressive.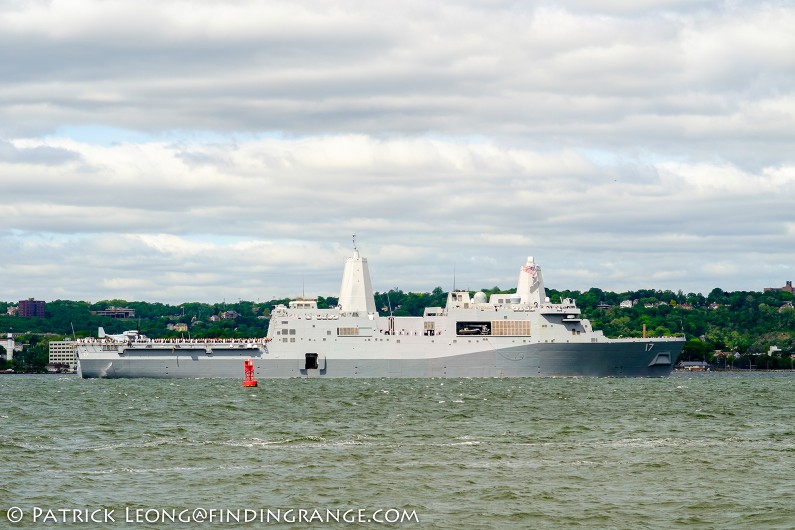 ↑ It even had one of those cool V-22 Osprey planes.
↑ This photos should give you an idea of how large this ship is; look at the FDNY and NYPD boats next to it.