Robot Restaurant in Shinjuku Tokyo Japan:
I still haven't gone through all the photos I took in Japan.  I've been busy with other things like upcoming reviews, and of course, the Hasselblad that I bought recently.  I also pinched a nerve in my upper back, so I wasn't up for much of anything lately.  It's also why there haven't been many posts recently.  Now that I've sent some film to my lab and my back feels better, I thought I'd finish whatever photos I have left from my trip to Japan.  Right now, I'm going through one of my memory cards and I came across my photos from the Robot Restaurant in Shinjuku, and I thought I'd share some of them.
The Robot Restaurant was definitely a lot of fun to see.  When you first get there, they make you walk down this narrow stairway multiple floors down.  I didn't count the floors but I was very surprised at how far down this place was.  You end up waiting in this lounge with all these different colors, chandeliers, and crystals.  After watching a bunch of guys dressed up as robots play some music, they take you to the stage and they start the show.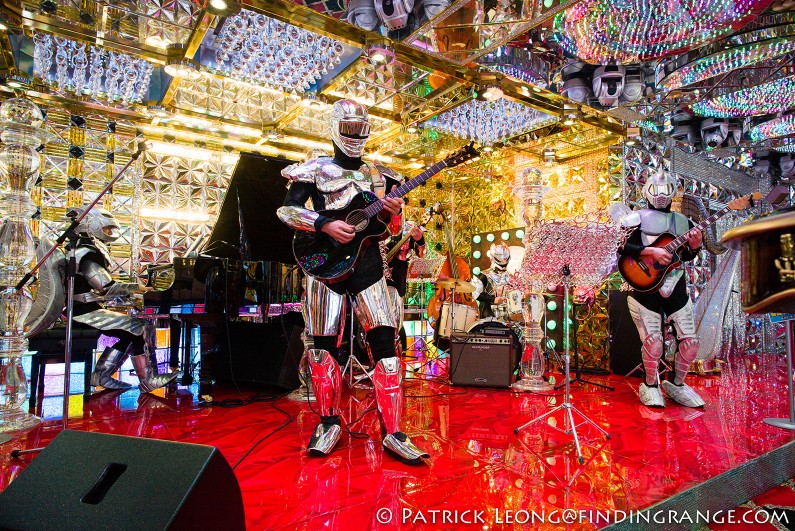 The moment they started the show, I completely understood why it is so far underground: it is loud, people are singing, people are dancing, there's smoke everywhere, and there are plenty of huge robots running around.  I was amazed at how they could fit all of this underground.  It was insane and nothing really made sense but that was kind of the whole point ;).  For instance, you see a gorilla hanging onto a butterfly and you see a mermaid on a large robotic shark battling some other strange creature.  Doesn't make the most sense but definitely very entertaining :).  The Robot Restaurant is meant to be a place where people could just have a good time and enjoy themselves and I think they achieved that goal.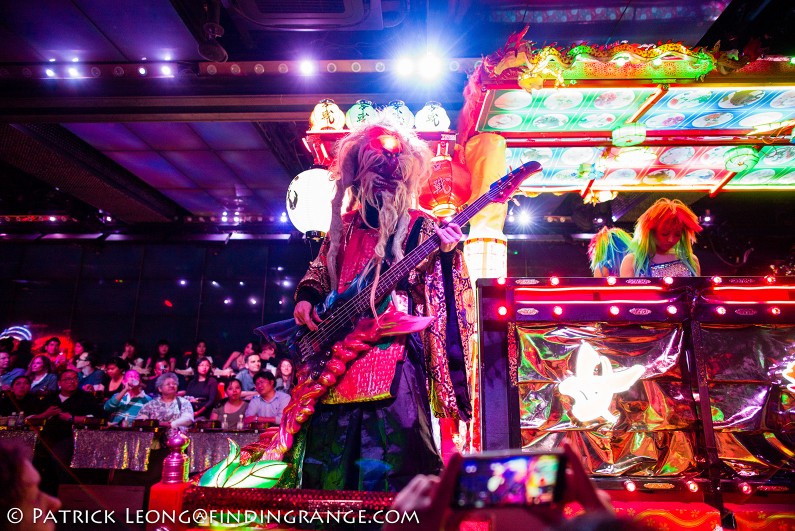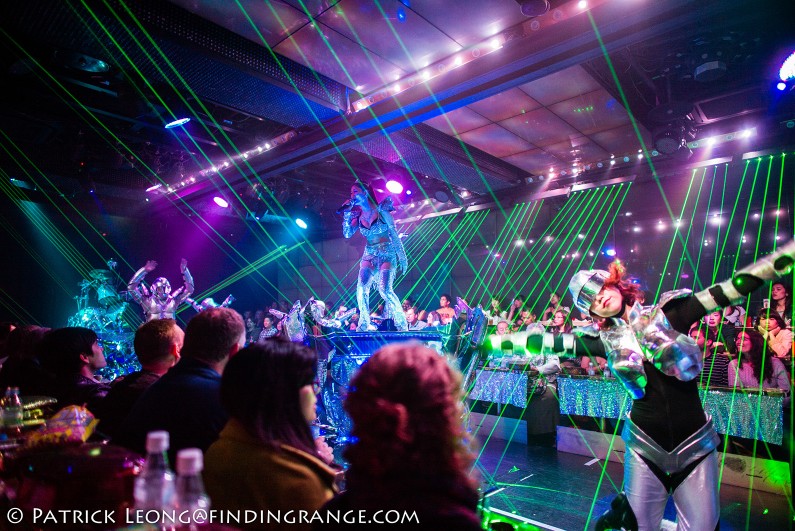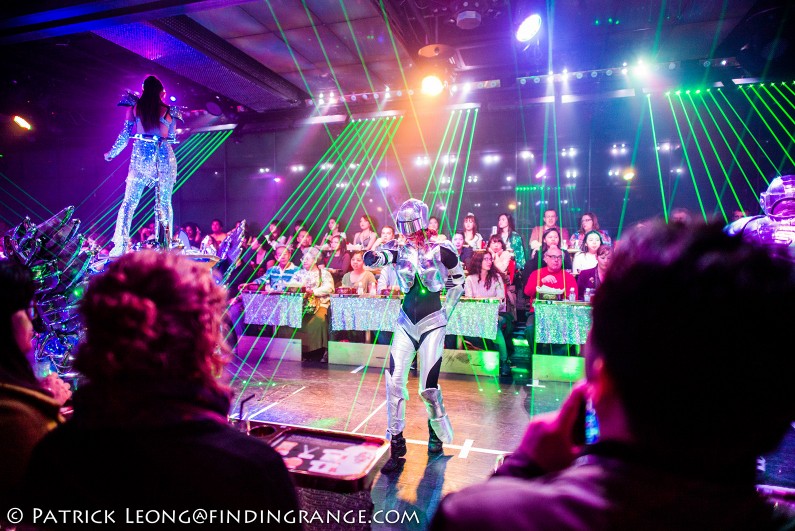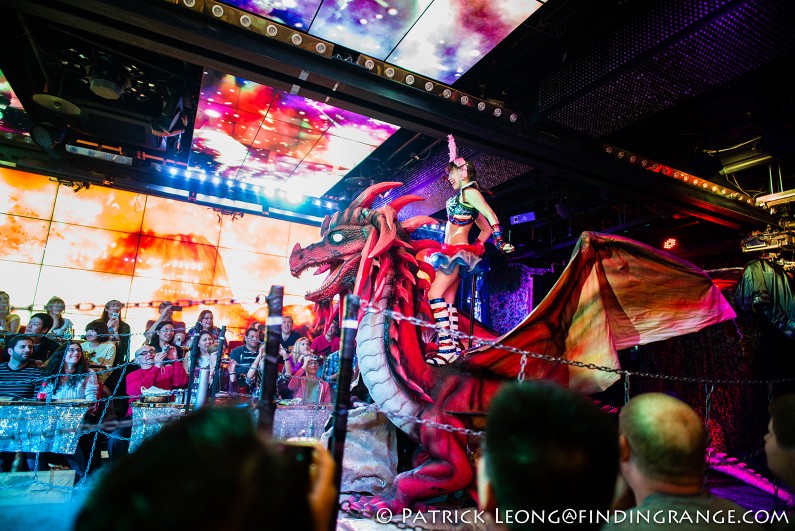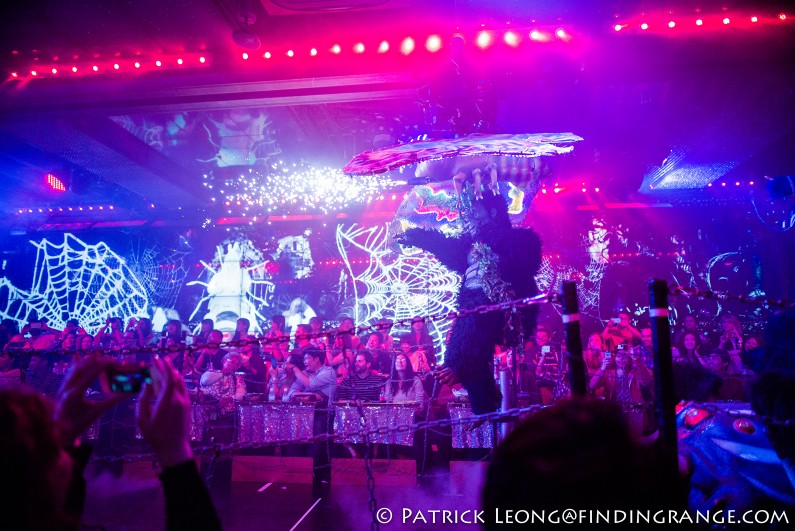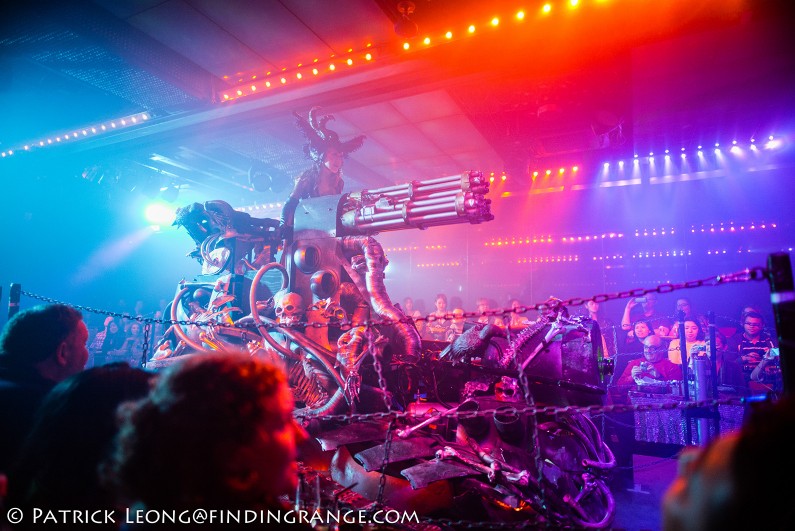 I didn't realize how dark it would be at the Robot Restaurant but luckily, I had the Leica 21mm Summilux ASPH that Bob at Bergen County Camera loaned me (I still miss this lens like crazy) mounted on my M 240 because it was absolutely perfect for this situation.  I didn't use F1.4 all the time but I never used any F stop smaller than F2.8.  With all the different kind of lights, and the different intensities I'd say this lens handled everything like a champ.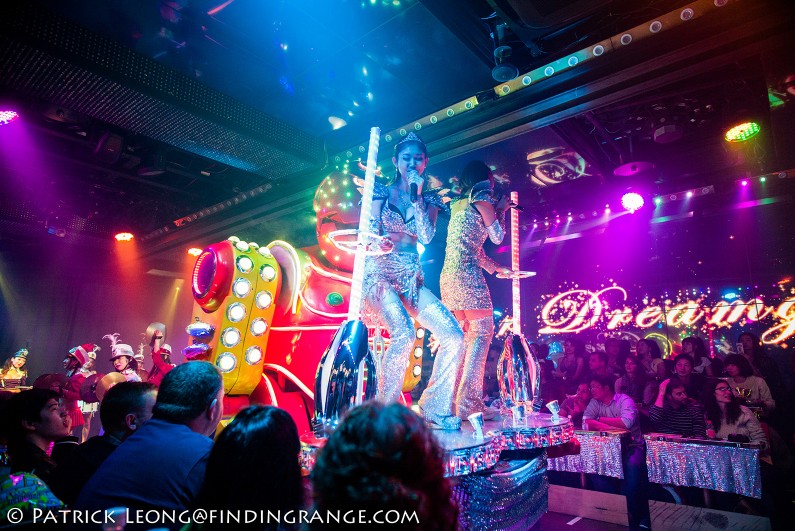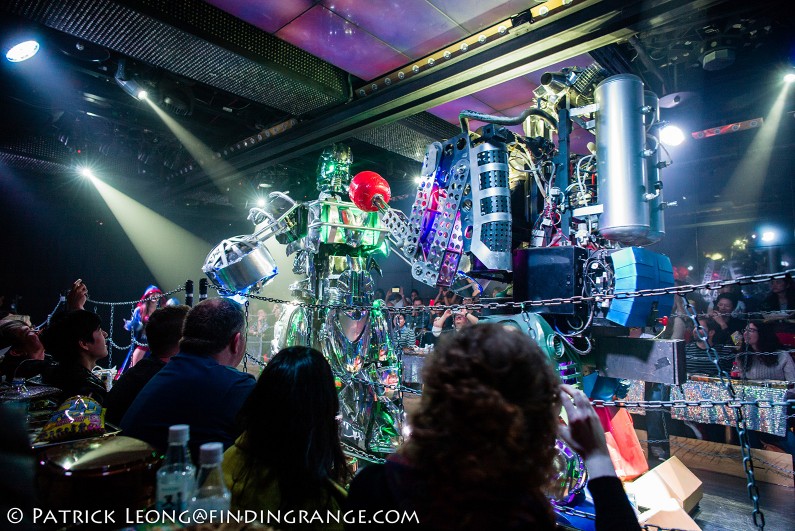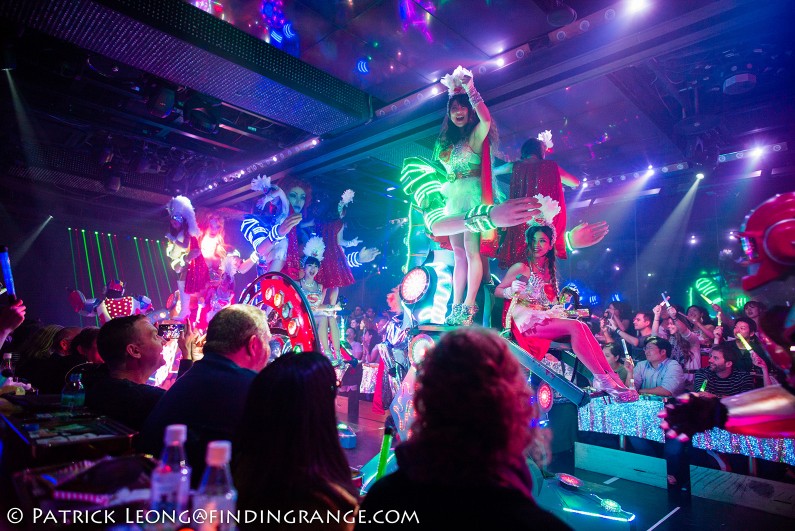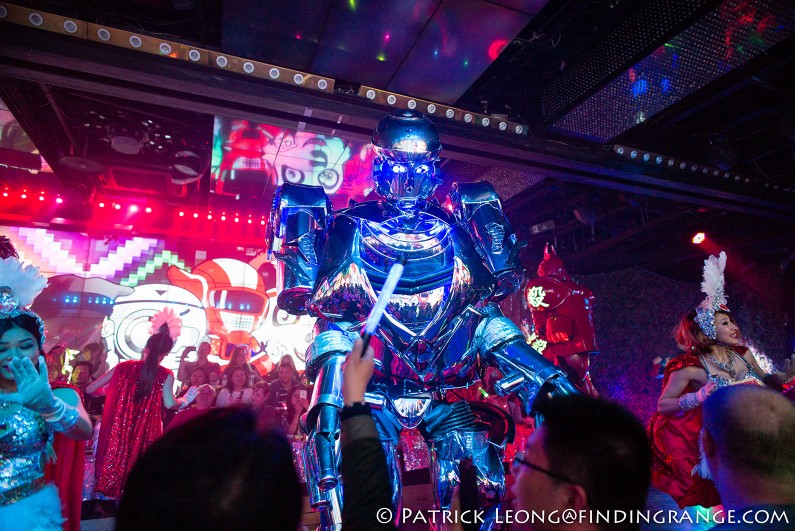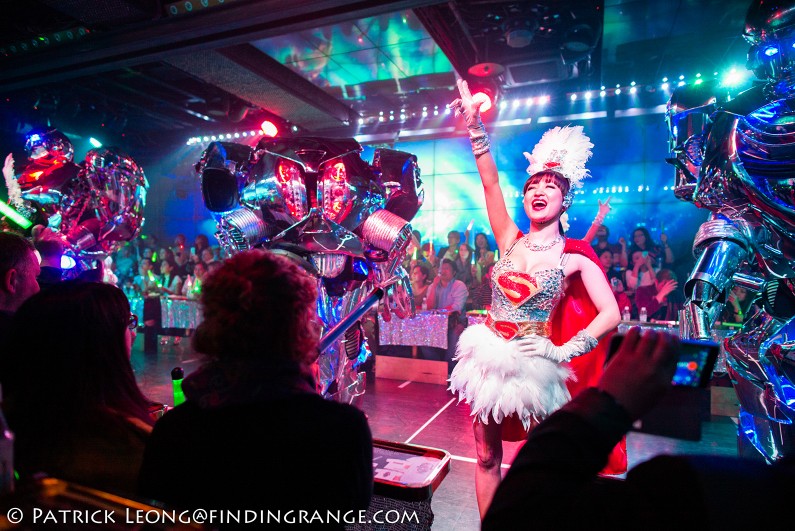 So, I hope all of you enjoy the photos, and if you're ever in Tokyo, you should definitely check out the Robot Restaurant.  I had a great time; it was fun, hilarious, and basically a good time for all.  Plus, I got to take some pictures :).  The Robot Restaurant is in Shinjuku, which by the way, also has great places to eat, and some AMAZING camera stores!  It just can be very difficult to find some of these camera stores but it's well worth the effort to try and find them.  As always, thanks for stopping by!