Hasselblad 503CW Photos of a Golden Retriever:
Since I posted my Hasseblad Diaries: Second Batch of Film article, I actually received a few emails regarding the photo of the golden retriever.  I guess I have a lot of dog lovers that visit my blog 🙂 .  So, since I had a few remaining photos of her, and I'm currently working on the Leica Q review, I thought it would be nice to post up something light-hearted.
↑ Meet Kopi: She can be a little camera shy sometimes but she's actually done some real paid modeling work for a clothing company before 🙂 .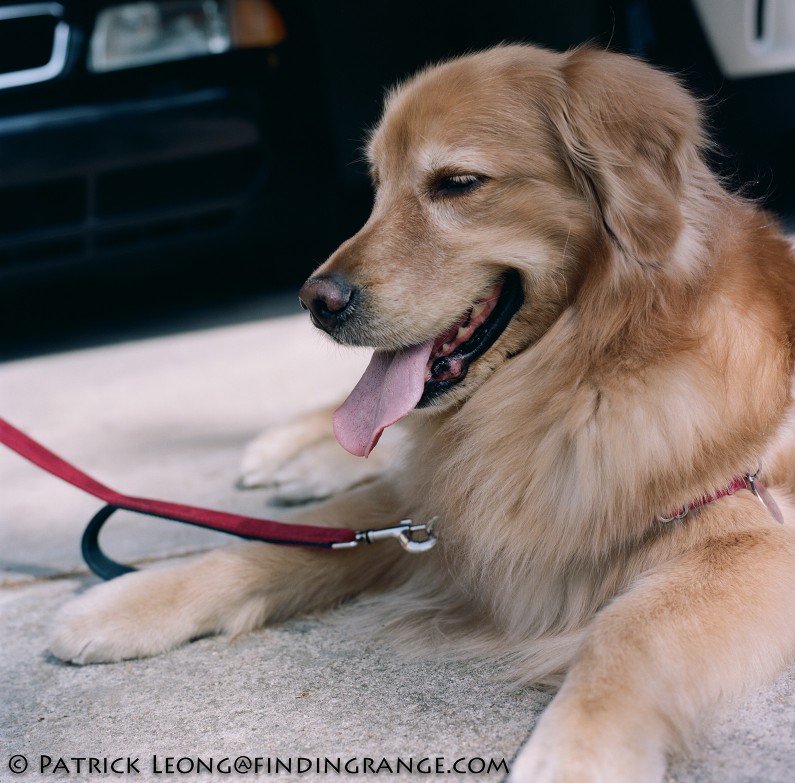 This golden retriever belongs to my sister and brother in-law, and at least for now, she's actually becoming a great way to test out and get familiarize with my Hasselblad 503CW.  She won't sit still for too long, so it forces me to learn how to focus and frame quickly but she'll let you take as many photos of her as you want, so long as treats are involved :).  Besides, who doesn't love pictures of cute dogs, right 😉 ?  The only thing is she really likes people, and therefore, she requires a lot of attention, which means I often get slobbered on.  I'm not a huge fan of dog slobber but I have to admit that sometimes it's just hard to say no to her when she's seeking attention 😉 .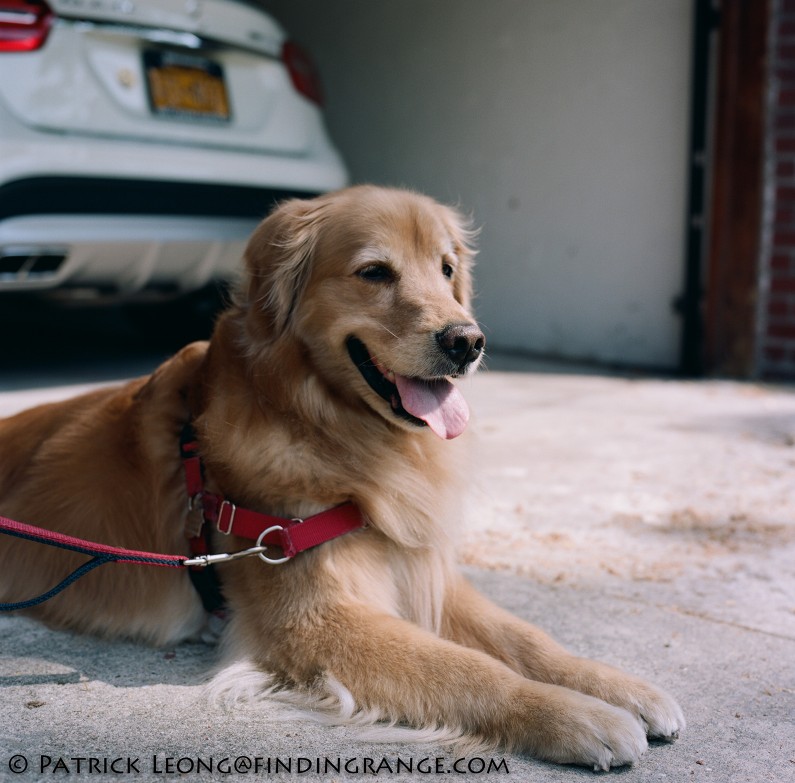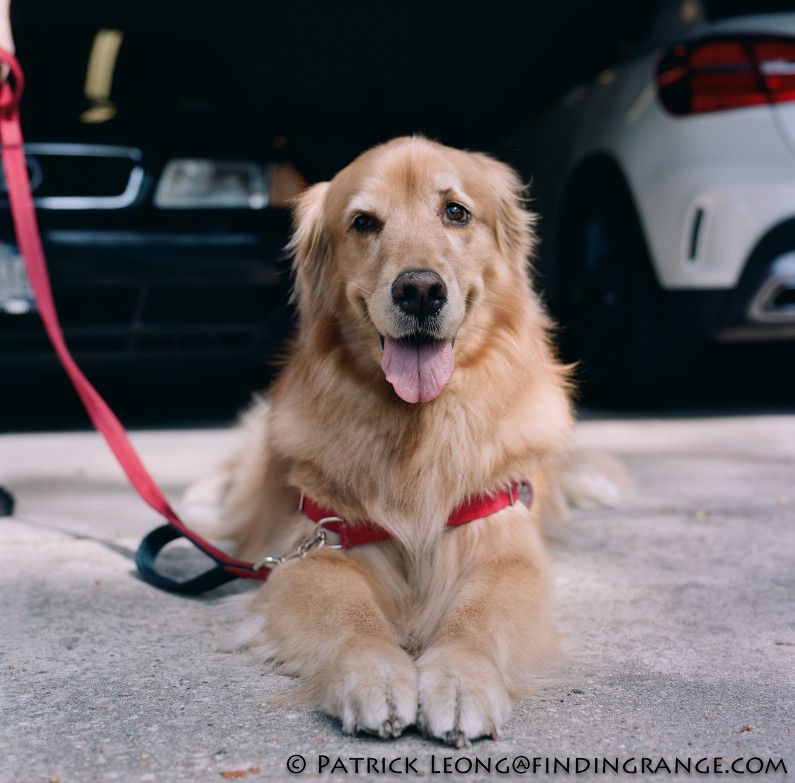 These photos were taken with the 503CW using Kodak Portra 400.  I'm really starting to love the Portra stuff so much that I don't even buy any other type of film.  The colors are great, the price is decent, and the grain is very well controlled.  What more can I ask for?  Well, time to get back to writing my Leica Q review.  As always, thanks for stopping by!