A Walk With My New Fuji X-T1:
Well, it isn't exactly new…rather like-new :).  If you're on any of my social networks, then you probably already know that I ended up getting a Fuji X-T1 recently.  It happened spontaneously.  I had absolutely no intentions of upgrading but my uncle was going to trade in his X-T1 for something different.  Instead, he made me an offer I couldn't refuse: he offered to take my X-E2 in exchange for his X-T1 to use as a trade in.  The X-T1 was barely used (he works quite a bit, so he doesn't have much spare time anymore), and seeing as there were a lot of features that I wanted from it, I jumped at the chance.
I reviewed the X-T1 a long time ago (you can see my review here), and a few things about this camera have always stuck out to me as really useful features.  First off, I love how big the viewfinder is, and I love how many different settings that you can utilize in it.  For instance, to help with critical focusing when using manual lenses, there is a Dual Mode, which allows me to still see the whole scene in one screen but also allows me to see a zoomed in version in another screen, so I can focus with more ease using various focus aids like focus peaking.  Then, there are the features from the new firmware that have really changed the camera since I reviewed it when it first came out.  In some ways, it almost feels like a new camera thanks to some of the features of the new firmware.  It's great to see that Fuji still continues to produce some of the best firmware upgrades for their cameras.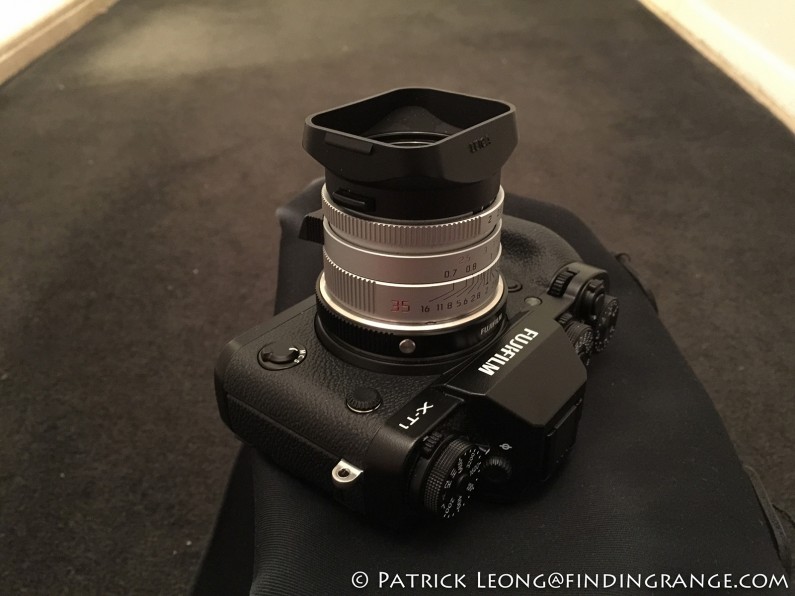 I've owned the Fuji X-T1 so far for about a week.  I haven't really had a chance to use it much but seeing as we have been getting some decent weather here in NYC lately, I thought last night would be the perfect time to test it out.  The clouds also looked pretty cool.  So, after spending the better part of the day finishing a lot of my Leica Q review (it has become a bigger review than I thought it would be), I went out after midnight to do a little night shooting.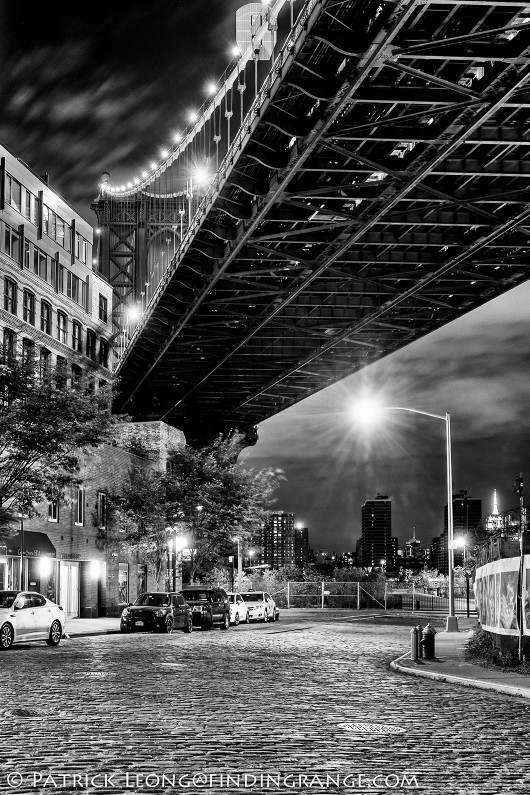 I chose to go to Dumbo, which is located in Brooklyn because it's close to me by car, and there's usually plenty of parking at that time.  I was tired, and I wasn't planning on staying out too late.  However, plans changed when I met up with a fellow night owl (my best friend of over 15 years).  We ended up staying out till about 3-4am.  It turns out we weren't the only ones out because there were actually a lot of people walking around but I guess that's one of the great things about NYC.  It truly never sleeps.  Some even brought out their beach chairs :).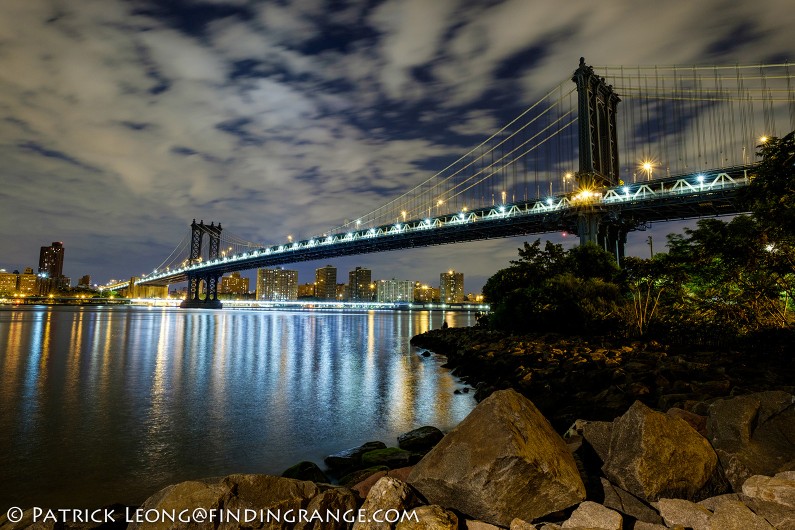 I really enjoy these nightly photowalks.  I know a lot visitors who come to this city might enjoy the hustle and fast pace but I lived here all my life.  It's nice to get some peace and quiet once in a while :).  Plus, everyone who was out last night was so chilled and relax; there was definitely a nice vibe last night.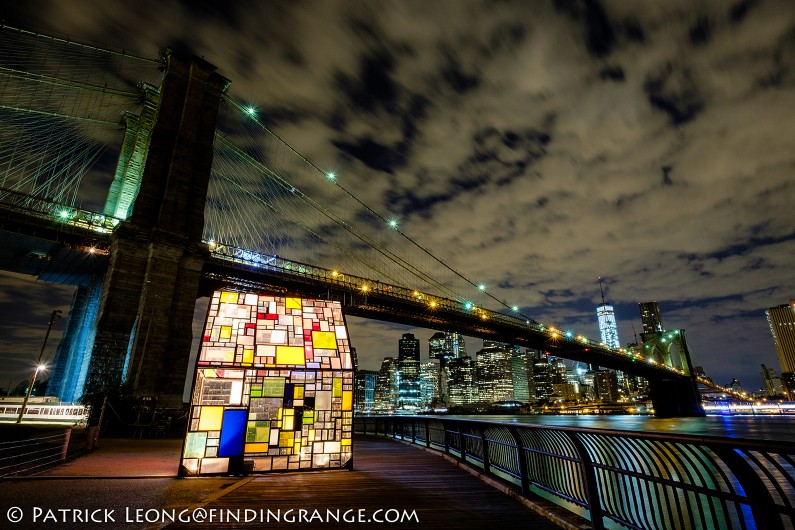 My friend and I probably ended up doing more catching up than taking pictures but here's what I had from last night.  The color ones were taken with my Zeiss Touit 12mm F2.8 and the black and white was taken with my XF 18-55mm F2.8-4 R lens.  That Zeiss is still my favorite lens for the X Series :).  I hope you enjoy and thanks for stopping by!