Fuji XF 27mm F2.8 Review: Pancake Lens For The X Series:
If you want something that will produce excellent results all while maintaining a compact form, a mirrorless camera is hard to beat.  To match the small size of some of these mirrorless cameras, many manufacturers have built their own version of a "pancake" lens.  Fuji has a couple of lenses that are very compact like the XF 18mm F2 but the XF 27mm F2.8 is their first official pancake lens.  The truth is, I didn't have much desire to try this lens when it was first released.  It didn't seem like it had that many qualities that would help it stand out from the rest of the XF lenses other than its compact size.  But when I was planning for my trip to Walt Disney World, I wanted a very compact system, so I wouldn't have to lug around so much gear in a place where there are long lines and a lot of walking.  I brought with me a Fuji X-T10, and I decided to give the XF 27mm a try because the focal length was right between a traditional 35mm and 50mm, and therefore, my thought was that this one lens coul get me through my trip.  Plus, I thought the ultra compact size would be a great match with the small dimensions of the X-T10.  Here are my results from this lens and what I think of it.
Fuji XF 27mm F2.8 Build Quality:
I thought the XF 18mm was small but when I first held the XF 27mm F2.8 (B&H Photo/Amazon), I couldn't believe its size.  First off, it has a small 39mm filter thread, and at approximately 61.2mm x 23mm, this is in every way a true pancake lens.  In fact, when I had this mounted to the X-T10, I could fit the camera and the lens easily in my jacket pocket.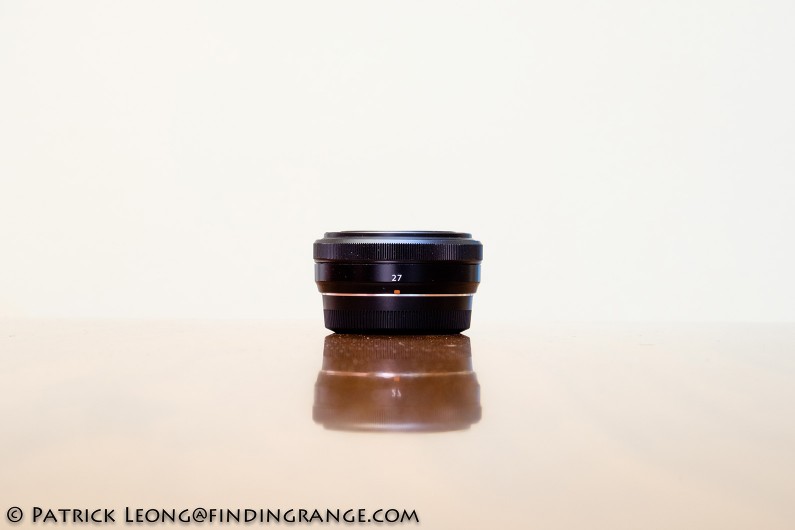 ↑ The tiny XF 27mm F2.8.
Now, in order to get this kind of compactness, a few things had to be sacrificed, and one is a lens hood.  Personally, I am glad they did not include a lens hood because it would really ruin the beauty of this lens.  It's meant to be as compact as possible, so to me, it just doesn't make sense to add something that would make this lens longer.  For the most part, I didn't feel like I needed a lens hood either as I didn't have issues with flare.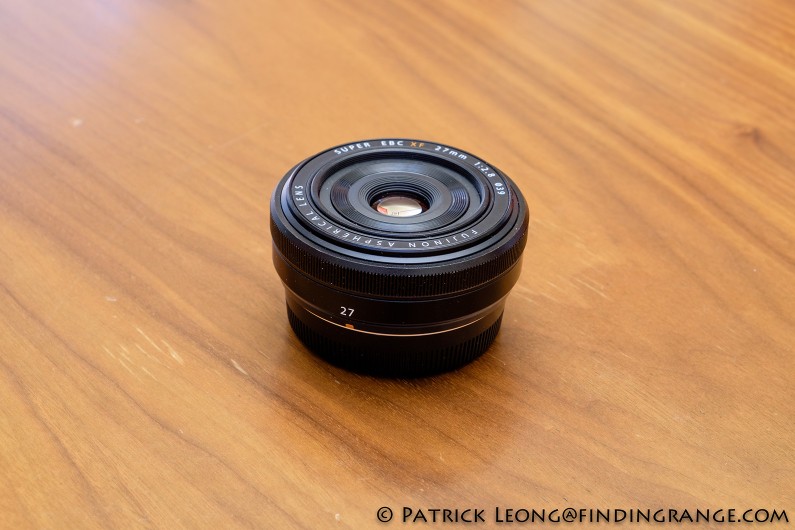 ↑ Another view of the XF 27mm F2.8.
The other sacrifice was removing the aperture ring.  Now, this kind of bothers me a little bit because personally, one of the biggest reasons why I am a fan of the X Series is because controls like the aperture, shutter speed, and even focus (if you do manual) are analog and therefore, easily manipulated with my fingertips.  Instead, aperture is changed electronically by the camera's control dial.  This can sometimes feel a little slower because there is a slight delay on the LCD screen as you change the aperture, and I've accidentally changed my aperture settings a few times by the camera bouncing as I walk while it was around my body.  But overall, this wouldn't deter me from purchasing this lens because I simply love the size of it.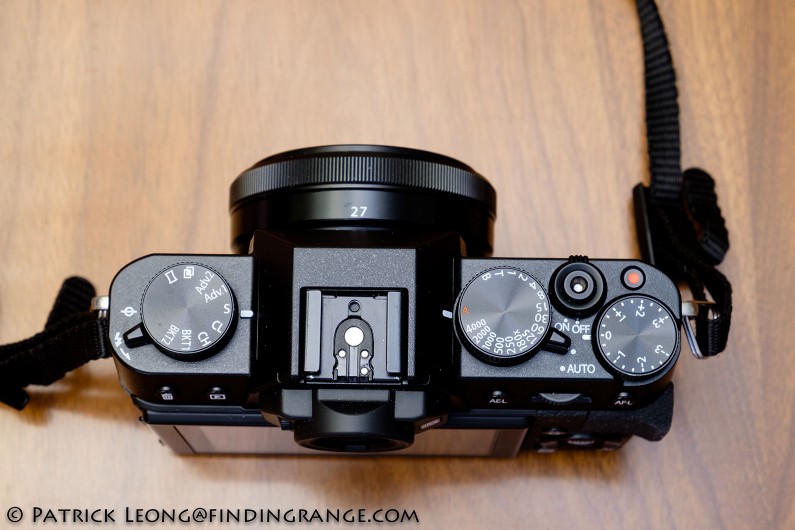 ↑ The XF 27mm F2.8 mounted on the X-T10.
In addition to being so compact, the XF 27mm F2.8 weighs only 78g, which makes it the lightest X Series lens but don't let its light as a feather weight fool you; this is actually a well built lens.  I wouldn't say it was built as well as some of the newer lenses from Fuji like the XF 90mm but it's definitely a step above lenses like the XF 35mm F1.4 or the XF 18mm.  There are absolutely no creaks, no rattles or any of that hollow feel that plagued some of the first generation lenses.  Overall, you are getting a very solid lens and to top that off, you also have a choice between black or silver.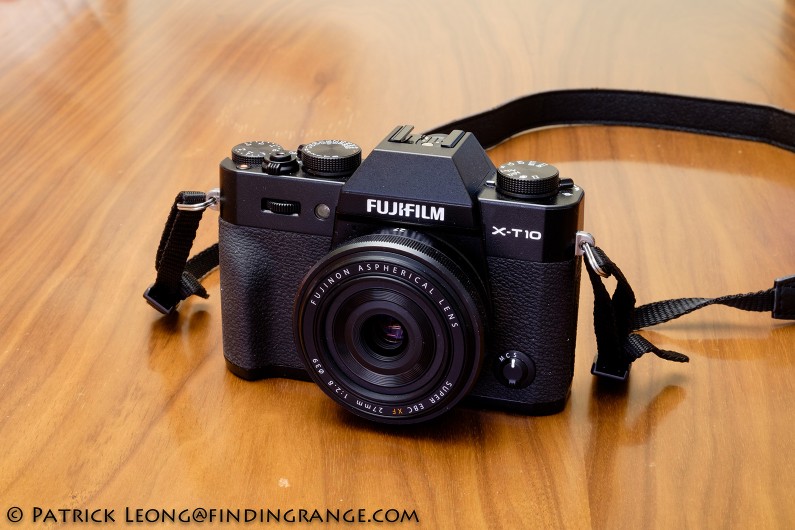 ↑ Front view of the XF 27mm on the X-T10.  This is such a wonderfully compact and capable setup.
The only real complaint I have is I find the lens cap a little cheap.  This is the same lens cap that comes with the XF 60mm F2.4, and it is a pinch type; however, the spring action never feels that tight when it is on the lens.  I was sometimes nervous when I had the lens cap on because I was afraid a simple bump would pop the lens cap off, especially in Disney where there are so many people.  But this is easily solvable by either being a bit more careful or by buying a spare.  However, a spare can cost over $30, so another option could be to buy a generic 39mm cap that costs just a few dollars.  I actually purchased one when I owned the XF 60mm F2.4, and best of all, the spring action was a lot better.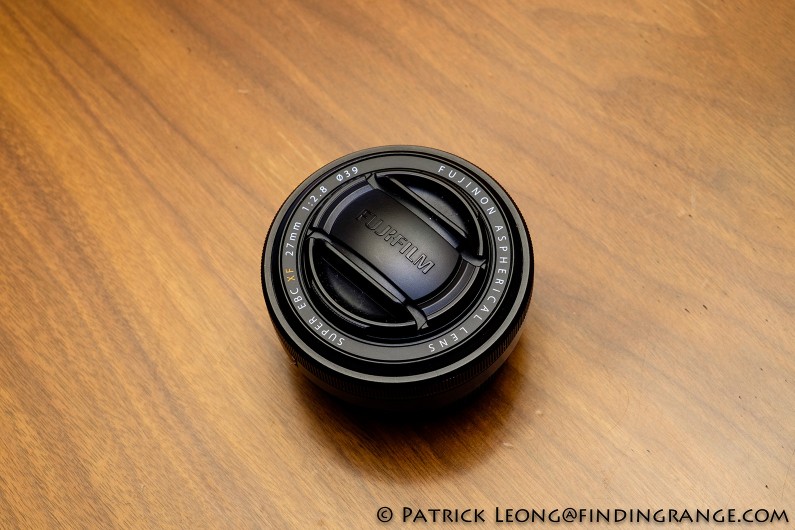 ↑ The lens cap for the XF 27mm F2.8.
Fuji XF 27mm F2.8 Autofocus:
As for the autofocus, the XF 27mm F2.8 (B&H Photo/Amazon) uses a high-torque DC coreless motor to focus.  The motor is not silent, and therefore, definitely not as quiet as some of the newer lenses like the XF 35mm F2 but in practice, I did not find the noise a big deal at all.  I don't think anyone around me even heard it.  I was walking everywhere with this lens, and no one seemed interrupted by me taking pictures.  This is good because part of the appeal of this lens is that it makes a great street lens considering it's size, speed and focal length.  For the most part, the autofocus is also very fast and accurate.  I tried it in all different lighting conditions and I was very happy with the results.
Fuji XF 27mm F2.8 Image Quality:
One would think that image quality might suffer greatly considering how compact the XF 27mm F2.8 is but it actually doesn't.  This lens definitely produces some fantastic images with decent contrast.  Color-wise, I feel like this lens is a bit neutral, which isn't bad or anything.  Distortion is pretty much a non-issue as well.
↑ This was taken at F5.6.
↑ This was taken at F2.8.  As you can see, this lens is very sharp wide open.
As for sharpness, this lens can definitely resolve the finer details.  It is very sharp in the center when used at F2.8, and while the corners might not match the center in sharpness, in practice, it's not a big issue at all.  Overall, you shouldn't have any problems using this lens throughout its aperture range.  Plus, as you stop it down, the corners sharpen up.  Around F5.6, the whole image is pretty much sharp and you can resolve every little detail.  Before I used this lens, I really didn't know what to expect.  But I have to say, this may not be something like the awe-inspiring XF 90mm for instance but then again, it's also not nearly as large either.  The XF 27mm F2.8 (B&H Photo/Amazon) will have no problems whatsoever getting the job done.  I am pleasantly surprised at how this little lens performed, and I am super grateful for the size as well.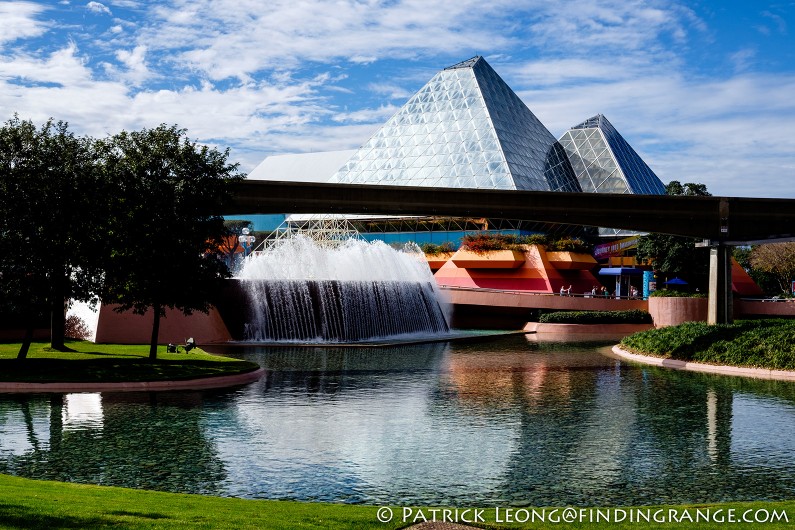 ↑ This was taken at F8.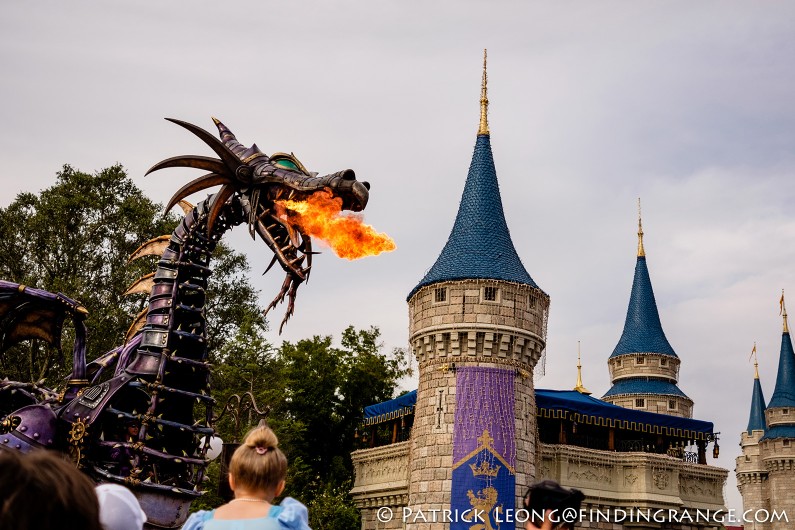 ↑ This was taken at F2.8.  This was a moving dragon that breathed fire, and the XF 27mm F2.8 nailed the focus.
As for flare, some might worry about this issue considering the XF 27mm F2.8 does not come with a lens hood but as I mentioned earlier, flare was a non-issue for me.  I used this lens in many different types of conditions, and I didn't get one picture with flare.  Unless you are adamantly trying to flare the lens, this issue shouldn't be a problem.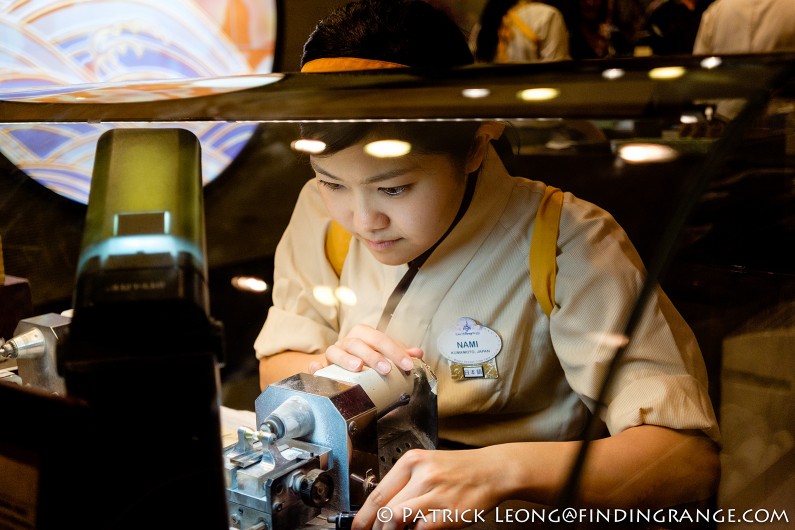 ↑ This was taken at F2.8.  You can get really close with this lens because most people either don't notice it or think it's a "non-pro" lens, especially when you mount it on the ultra compact X-T10.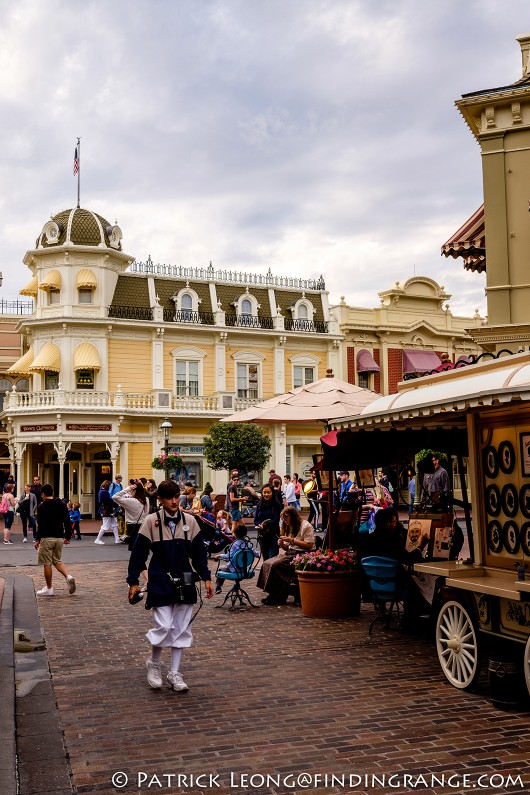 ↑ This was taken at F7.1.
Fuji XF 27mm F2.8 Bokeh:
Realistically, I don't think one buys this lens for the bokeh.  While the XF 27mm F2.8 isn't an ultra wide, it's still a wide angle lens with its largest aperture being F2.8, which is definitely not a recipe for ultra shallow depth of field.  With that said, I have included some images taken at F2.8.  Bokeh is definitely a personal preference but to me, I don't think this lens produces the best bokeh that Fuji has to offer.  I don't think it's bad; I just don't think it's anything special.  There are definitely other lenses in the X Series system that produce better bokeh in my opinion.
↑ This was taken at F2.8.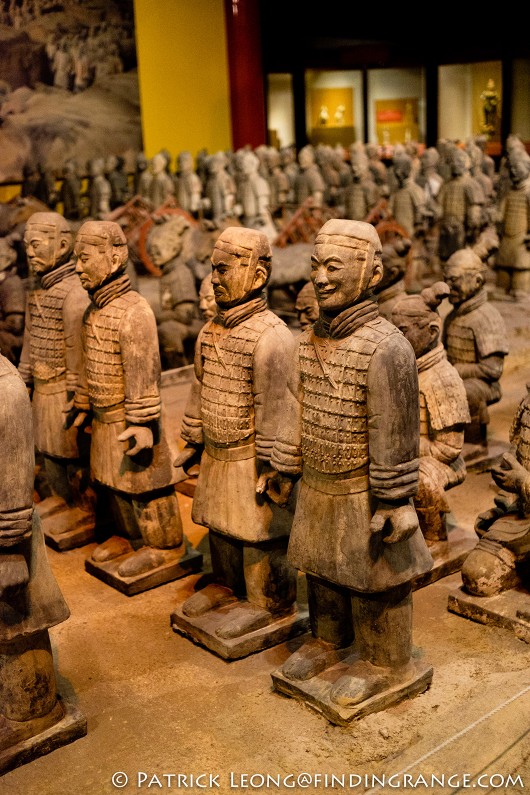 ↑ Here is another photo taken at F2.8.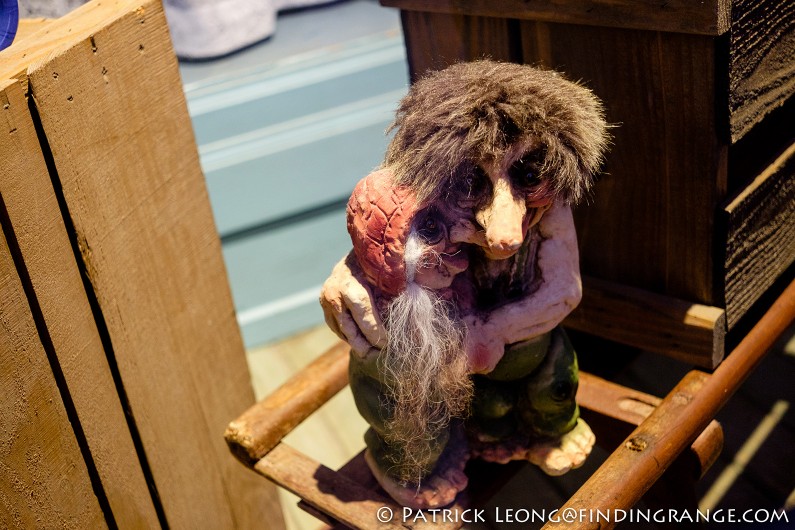 ↑ Here's one more taken through a glass window at F2.8.
Fuji XF 27mm F2.8 in Use:
In a way, the focal length of this lens makes it kind of an odd ball, and I'm sure there are some that don't know if they can work with this lens because of it.  When I went to Disney, I only brought this one lens, and for 95% of the time, it was all I needed.  I found myself loving this focal length.  I've never been a huge 35mm fan, and the 50mm focal length has always been my favorite.  But sometimes a 50mm just isn't enough yet I feel like a 35mm is too much of a compromise for me.  It's not an ultra wide yet if you use it as a standard lens, the perspective isn't quite right either, at least to me.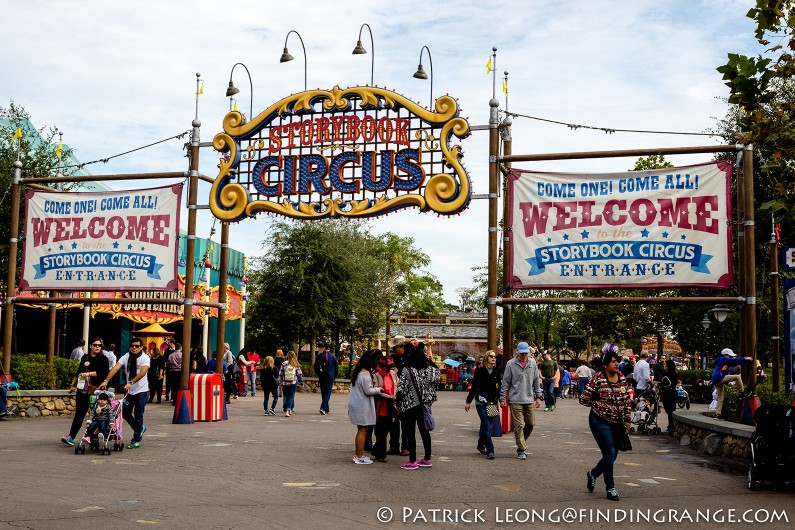 ↑ Here's a photo taken at F8.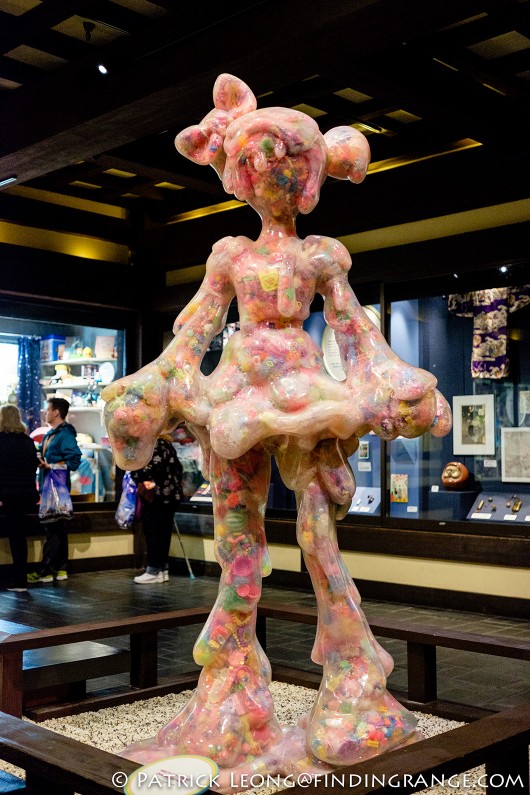 ↑ Here's one taken at F2.8.
The XF 27mm F2.8 (B&H Photo/Amazon) goes basically right in the middle of both these focal lengths, and it really works for me.  My trip included taking pictures of landscape, candid, "street" (as much as I can technically do in Disney), and even action.  For the most part, this lens really excelled in all these categories except maybe action.  With action, the focus was fast enough but there were instances where the focal length just wasn't long enough.  Overall, I really liked working with this focal length, and if I owned it, this would probably be one of my most used lenses.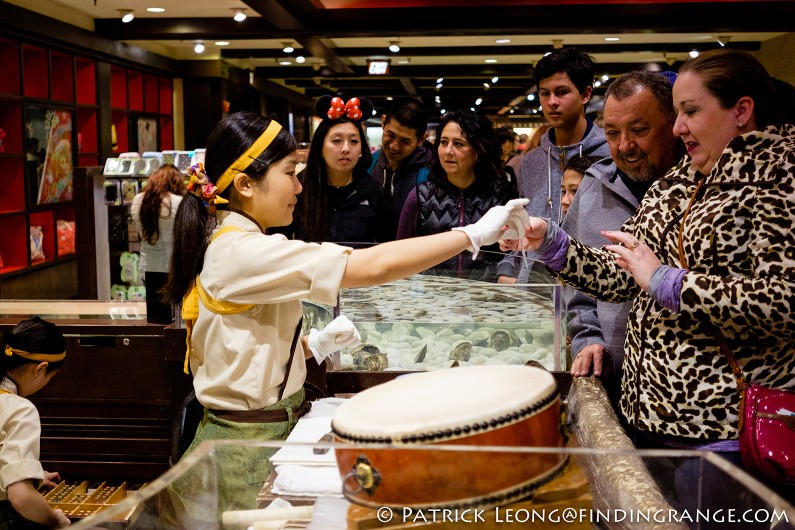 ↑ Again, this lens is great for candids; this was taken at F2.8.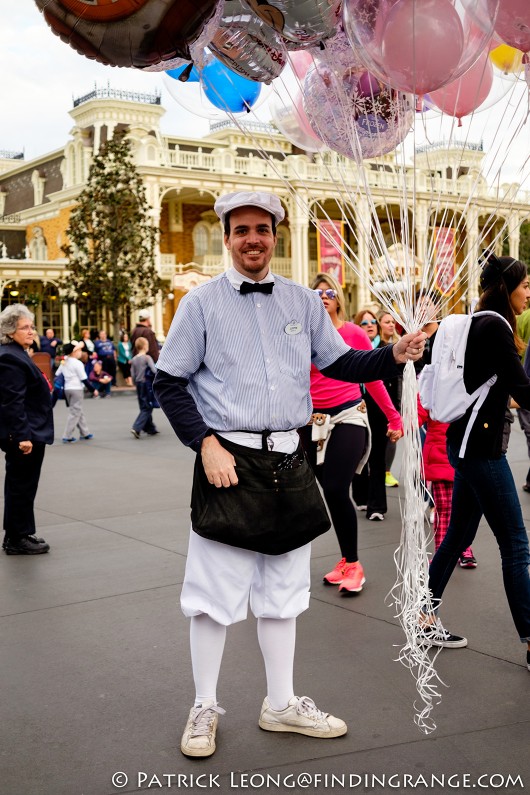 ↑ This was taken at F2.8.
As for the F2.8 aperture, I do wish it was faster by maybe an extra stop not because I want a shallower depth of field.  I just want more light gathering capability.  But truthfully, it's not worth increasing the size of this lens, which to me, is near perfect.  Overall, I was still able to take pictures in very dimly lit areas, as you can see from my examples.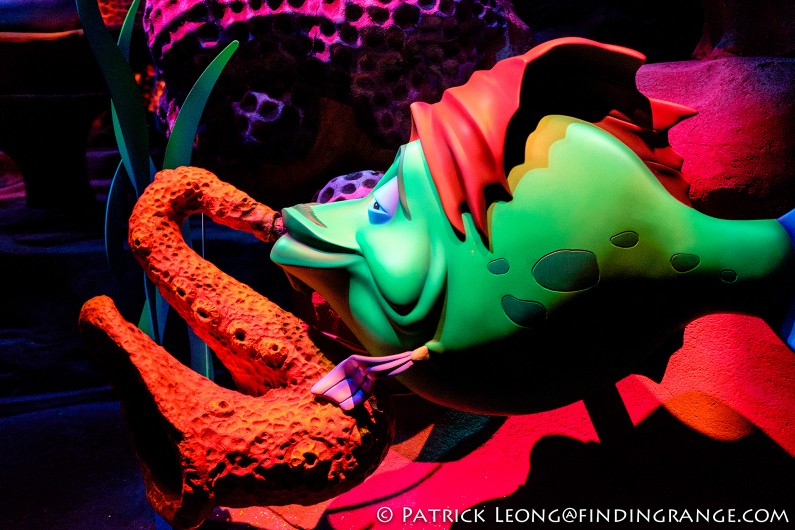 ↑ This was taken in a very dark setting in a ride as well yet I had no problems with the focus.  This was taken at F2.8.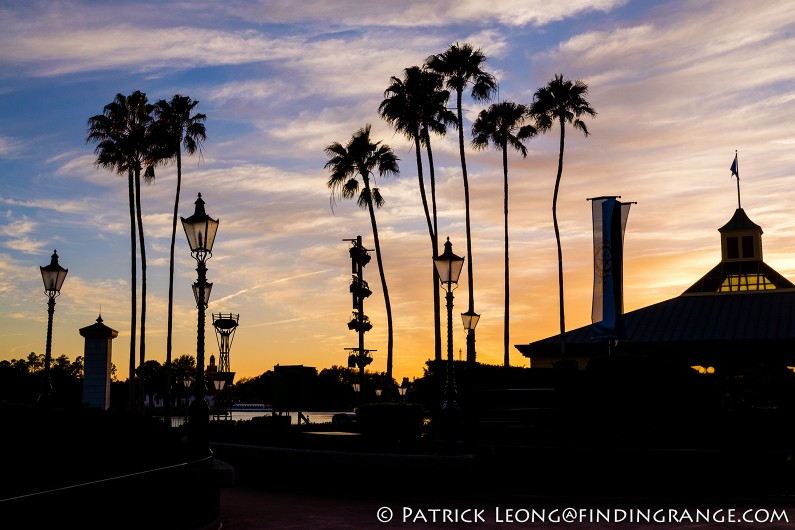 ↑ This was taken at F8.
Fuji XF 27mm F2.8 Pros And Cons:
Fuji XF 27mm F2.8 Pros:
Ultra compact.
Lightest lens in the X Series system so far.
Well-built.
Fast and accurate autofocus.
Great image quality.
Absolutely great street lens.
Excellent all-rounder for a variety of subjects.
Fuji XF 27mm F2.8 Cons:
No aperture ring.
Not a fan of the lens cap.
Fuji XF 27mm F2.8 Verdict:
Overall, I had a great experience with the XF 27mm F2.8 (B&H Photo/Amazon), and I would highly recommend it to anyone who is looking to carry an ultra light system.  I loved using it everywhere.  There are sacrifices that you will have to make for a lens like this; for instance, there is no aperture ring, and at F2.8, bokeh fans may not be too happy.  Plus, you may have to be a little more creative when it comes to very dimly lit areas.  I also don't feel like it is the most groundbreaking lens optically that Fuji makes but what does that really mean?  Well, all it means is that it might not have helped move the X Series line a step forward like the XF 90mm or the XF 56mm but you're still getting excellent image quality.  Plus, you are getting something that neither of those lenses offer: extreme portability and versatility.  In my opinion, that's what makes this lens special.  Plus, the light gathering capabilities are still decent, and it focuses fast.
The XF 27mm is exactly what a pancake lens should be: its size will make you want to take it everywhere with you, and its focal length makes it flexible enough to shoot a variety of subjects, such as, portrait, landscape, street, candid, and architecture.  It also serves as a superb snap shooter lens.  Personally, I would choose this lens over the XF 23mm F1.4.  At $449, the list price may seem a little steep when you consider how excellent the cheaper XF 35mm F2 is in build and optics but if you want something ultra compact and a superb all-rounder, it's hard to beat the XF 27mm F2.8.
Thanks for taking the time to read my review.  If you're considering purchasing the XF 27mm F2.8, and my review helped you decide, please help support this site by purchasing from any of the links below or around this site.  It will not cost you anything extra.  Thank you for your support!
Fuji XF 27mm F2.8 at B&H Photo: black or silver
Fuji XF 27mm F2.8 at Amazon black or silver
Fuji XF 27mm F2.8 at Adorama black or silver
Own the XF27mm or thinking about getting one? X-T10?  Feel free discuss it down below in the comments section!