Fuji X70 First Impressions:
I will be posting my review of the Fuji X70 probably by the end of this week but I thought I'd give all of you my overall first impressions of this camera.  When I first heard about the X70, I thought it was a great idea.  Who doesn't want a compact camera with an APS-C sensor for about $700?  However, there were two things I didn't like about it right off the bat.  I don't like the fact that the X70 does not have a viewfinder, and while I'm okay with a fix focal length lens, I don't like that it is essentially a 28mm equivalent.  I'm just not a huge fan of a 28mm lens in general.
↑ The autofocus is fast enough that it can focus fast moving objects like these lion dance performers.
But using the X70 has been great.  Let's start off with the first obvious feature: it's so compact not just for a camera with an APS-C sensor but in general.  It's almost as small as a typical high end point and shoot camera like an RX100.  Now, there are cameras just as small but a lot of them also have a big lens sticking out of it.  The X70 has such a tiny lens.  You can really fit this camera in your pocket, and it won't be uncomfortable because of a lens sticking out.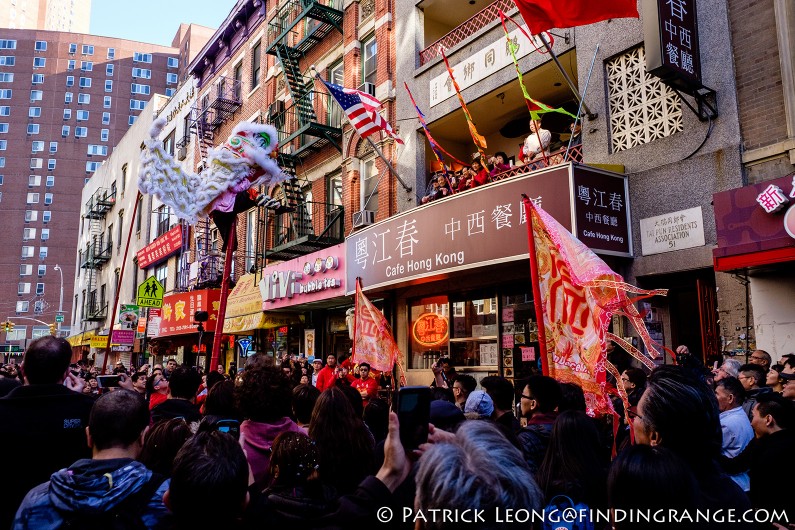 ↑ I'm personally not a fan of the 28mm focal length but a wide angle is still nice to have.
In addition, it's also a very capable camera.  All of the important features that are inherent in the X Series are essentially in this camera: you not only get great image quality, you essentially get the same image quality as something like the Fuji X-T1 because it uses the same 16MP X-Trans CMOS II sensor but unlike the X-T1, the X70 can still fit in your pocket.  The autofocus is fast as well.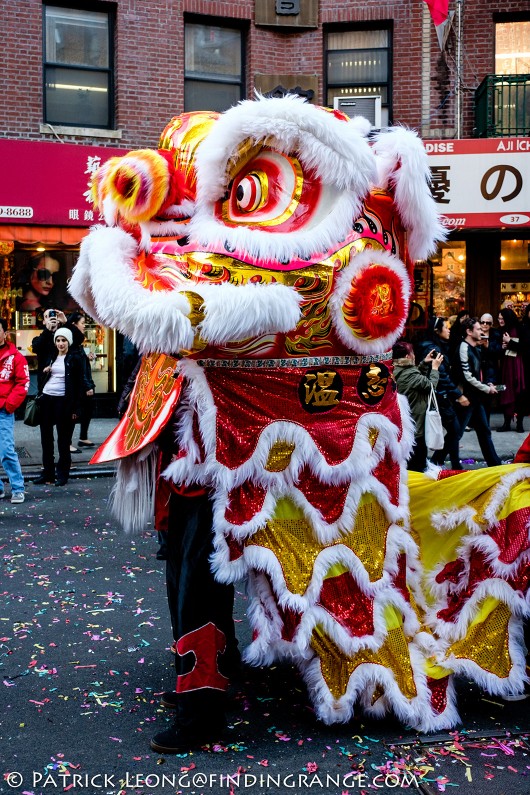 ↑ The colors and the contrast from the Fuji X70 are excellent.  There's also a lot of depth in the photos.
Furthermore, the build quality is excellent, and on a side not, I have to say that all Fuji X Series products seem to be getting better and better in this department.  The frame is solid with no creaks at all, and while the knobs don't have quite the same feel as an X-E2 or an X-T1, they are still solid feeling, and you still get the analog controls for shutter speed, aperture, and the EV compensation controls.  I think these analog controls are very important, and I'm glad Fuji decided to leave them in unlike with the X30 for example.  There's also a thumb grip that is small yet very effective: it does a lot to help you hold the camera and balance it.  The Fuji X70 is also the first X Series with a 3.0 inch 1.04m-dot touch screen.  You can use it to shoot or to pick a focus point.
Of course, this camera is not perfect but I will discuss the issues I had with it in my X70 review.  Overall though, it was a really nice camera to use.  I've included a few pictures from the Chinese Lunar New Year Festival that I had left over.  I hope you enjoy them, and thanks for stopping by.
If you're interested in purchasing an X70, check out the links below: