Fuji X70 Review:
So much has changed since the days of the first X100 or even the X-Pro1.  The Fuji X Series has grown into a system that now encompasses an extensive range of products in an attempt to appeal to a broader range of photographers and enthusiasts.  A new camera that has just been recently added to this growing system is the Fuji X70.  This new camera uses essentially the same basic recipe that has made the X Series so popular amongst its followers, like the same sensor and analog controls of it's other siblings, but puts it all in a very compact form.  By doing this, Fuji hopes to appeal to users looking for a high end compact camera with the performance and characteristics of the X Series.
Fuji X70 Build Quality:
I review a lot of Fuji X gear, and one thing is for certain: build quality is getting better and better as new products are being introduced.  The Fuji X70 (B&H Photo/Amazon) is no exception; The X70, which comes in black or silver, is one of the lower end models in the X Series yet it feels extremely well-made.  In fact, I think in some ways, it would give the X-E series a run for its money in terms of build quality.  For instance, there are slight gaps in some of the X-E2's body seams and you simply don't see them on the X70.  Everything feels solid, rigid, and one piece-like yet at 340g (including battery and SD card), it is also light thanks in part to aluminum used to make the body.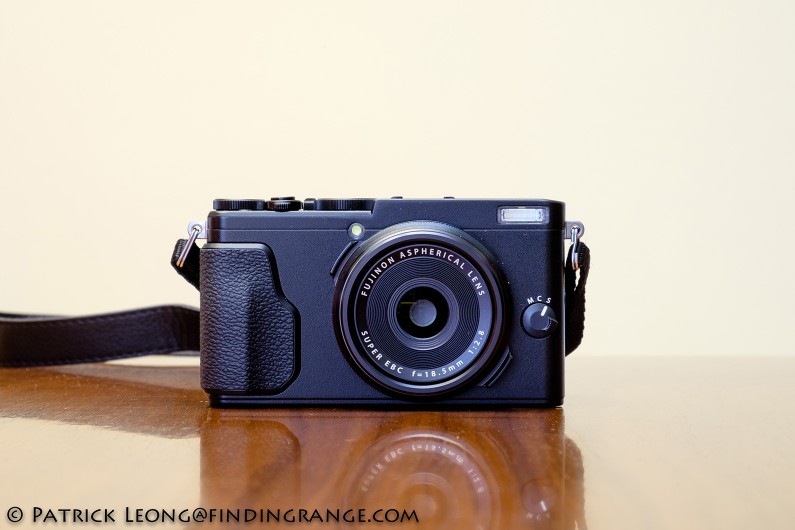 ↑ The Fujifilm X70.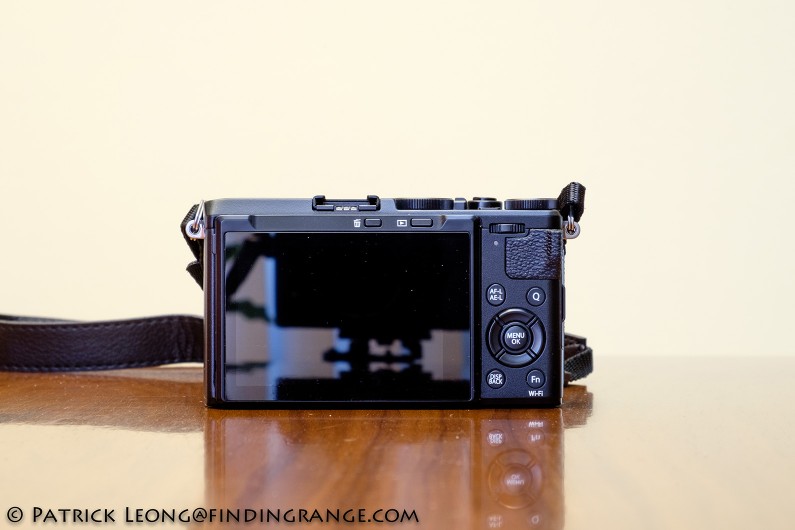 ↑ The back of the X70.
In addition, the individual parts on the camera are also well manufactured.  The exposure compensation dial, the shutter speed dial, the focus ring and the aperture ring are all made from milled aluminum, so you really get that quality feel.  Speaking of these dials, nothing has really changed when compared to higher end Fuji X models, which is very important in my opinion.  All the dials are fully functional and give the photographer full control of the camera.  Shutter speed is fully adjustable, the exposure compensation dial rotates in 1/3 stop increments up to ±3, and the aperture ring rotates in 1/3 stops.  There is even a "Drive" button on the top plate, which I find very handy.  In my opinion, the analog controls are one of the biggest reasons to buy into the X Series, and sometimes when we are dealing with compacts, manufacturers tend to remove some of these analog controls.  I recently purchased a Leica D-Lux, and one reason I did was because it has these analog controls, so I'm glad Fuji decided to keep them on the X70.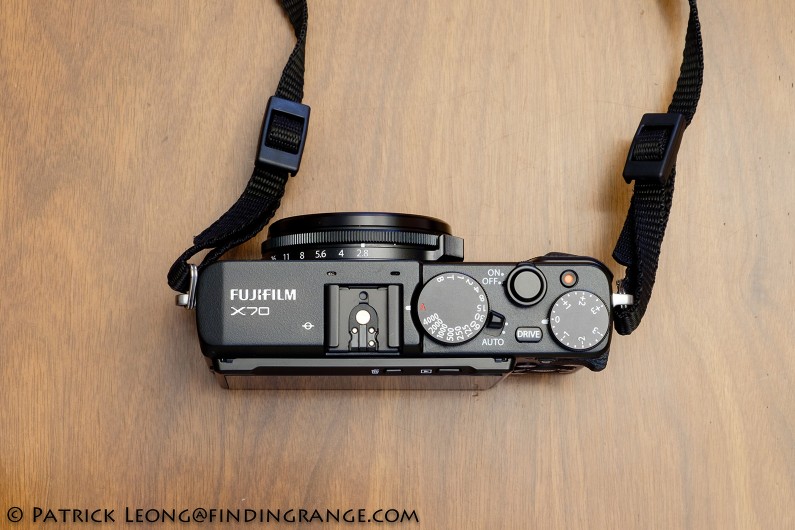 ↑ The top plate of the Fuji X70: A simple, intuitive layout with analog controls.
While you can take full control of the X70 if you want to, seeing as it is designed for a broader audience than say the X-T1, there's also a fully automatic Advanced SR Auto mode that can be activated simply by flipping the Auto Mode switch, which is located on the top plate of the camera.  Essentially, you can use this camera as a point and shoot if you wanted, and still produce decent images.
I think it's pretty amazing that Fuji was able to design all these important features into the Fuji X70 (B&H Photo/Amazon) and also make it so incredibly compact.  Yes, it only has a fixed lens but still, it has an APS-C size sensor for a camera of this size.  As you can see in the photos below, it's similar in size to a Sony RX100 III, which is actually in a smaller category of compacts.  You can easily slip this camera into your jacket pocket or even some pants pockets.  You would think that Fuji should've used a collapsible lens so the body would be even more compact but the truth is, the lens has such a short length to it that there's really no need.  In this way, I would imagine that it is also more reliable in long term because there are less moving parts.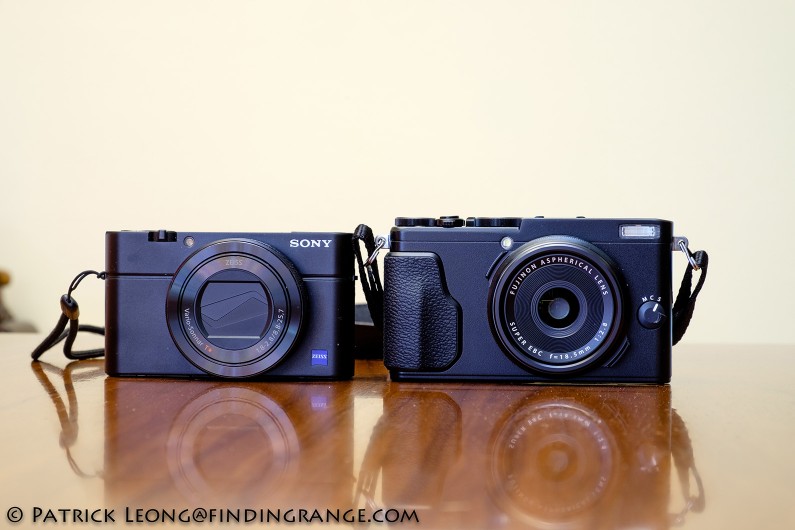 ↑ Even though these two cameras are in different categories, I thought it would be nice to have a photo of them together to demonstrate the compactness of the X70.  As most of of now, the Sony RX100 III (on the left) is a very compact camera.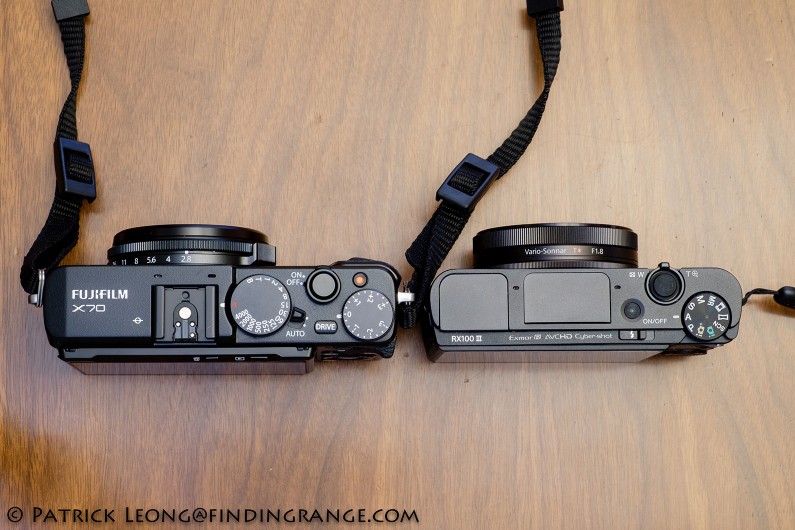 ↑ Here's how the two cameras compare from above.
Fuji X70 Autofocus:
Speaking of the lens, the focusing abilities are actually very decent, and it did quite a lot better than I expected.  Fuji states focusing speeds up to 0.1 seconds.  In reality, focus speed was fast enough that I really didn't encounter many issues.  I used it in a variety of different situations, and for the most part, it did very well.  It locked focus pretty consistently.  I even used it in action sequences, and it locked on although there were the occasional misses.  But that is to be expected for a camera in this class.  One has to remember that this isn't a pro-DSLR, and for what this camera is, the focusing is great in my opinion.
↑ As you can see, the X70 can capture fast moving subjects.  This was taken using F2.8 and 800 ISO.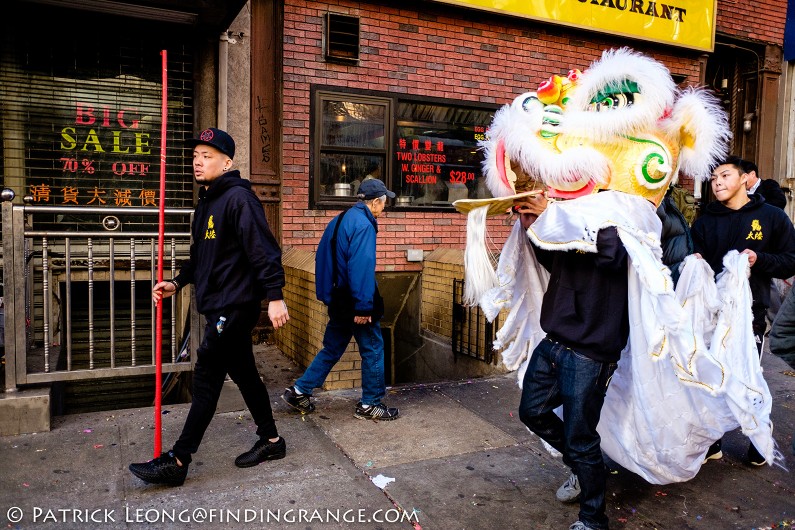 ↑ The X70 was able to focus while these two subjects were walking along pretty fast to the next store where they were going to perform. This was taken at F2.8 using 800 ISO.
Fuji X70 Shutter:
In addition to fast autofocus, the X70 also has a shutter lag time of 0.01 seconds.  It uses a leaf shutter, which makes the X70 extremely quiet when you are taking pictures.  It's literally near silent.  I love the leaf shutter, and when you combine it with such a compact body, you have a very discreet camera.  I was standing right next to someone, and she had no idea I was taking pictures.  For shutter speeds over 1/4000 of a second, there's an electronic shutter that can go up to 1/32,000 of a second.
Fuji X70 LCD Touchscreen:
The Fuji X70 (B&H Photo/Amazon) also comes with a touchscreen LCD, which is a Fuji X Series first.  It is a 1.04m-dot LCD display, and by turning on the Touch Panel Settings, you can use:
Touch Shot: it enables a user to focus on a subject and take a picture.
Focus Area Selection: allows a user to basically pick a focus point.
You can also use the touchscreen during playback of your images.  The functions are:
Swipe Movement: You can scroll through images by swiping your finger across the screen.
Double-Tap Enlargement: By double tapping on the screen, you can enlarge an image, centering on the active focus point when the photo was taken.
Drag: When an image is enlarge, you can move it around the frame by moving your finger across the LCD monitor.
Pinch out: You can enlarge an image by placing two fingers on the LCD screen and widening them.
Pinch in: While the image is enlarged, you can reduce the image size by placing two fingers on the screen and narrow the distance between them.
In other words, the X70's LCD screen works essentially like a touchscreen phone.
Furthermore, the LCD display is also a 180-degree tilting screen.  This allows the user to shoot in a variety of different angles, and even do selfies with much more ease.  However, the screen in its normal position isn't completely flat with the camera body, which doesn't really affect portability but it does sometimes get in the way of the selector/function buttons.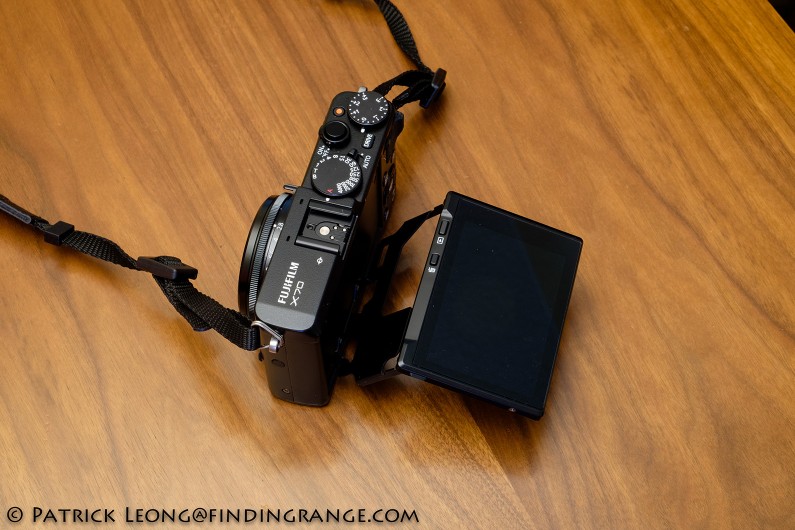 ↑ The Fuji X70 and its tilt screen.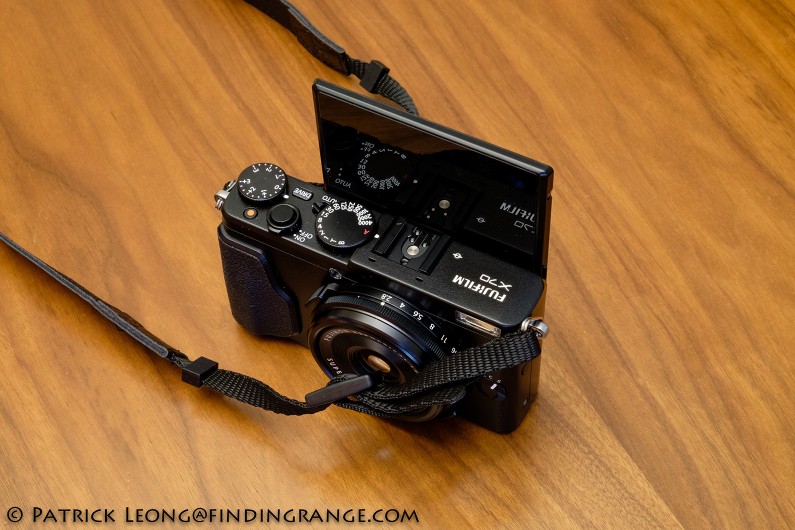 ↑ It's a 180° tilt screen.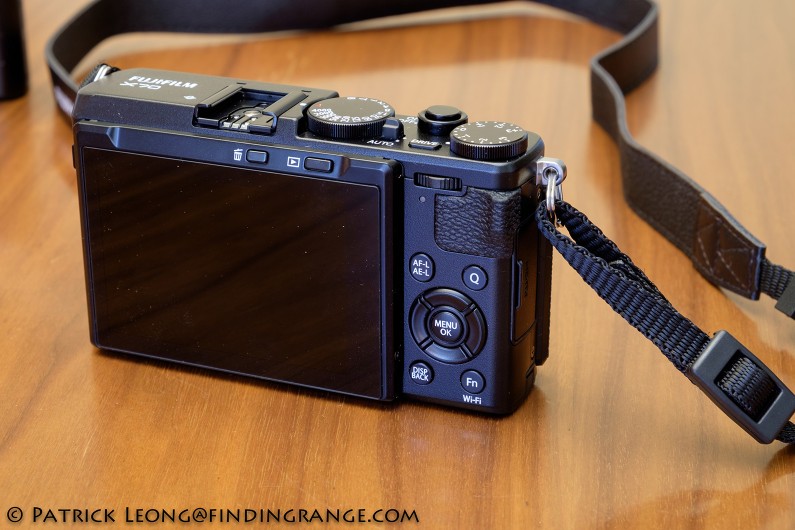 ↑ Since the screen sticks out a bit, sometimes it would get in the way of my fingers where the selector/functions and display back buttons are located.
Overall, the LCD screen is great though and there's not much to complain about; All the functions work harmoniously together, and there isn't even trouble with lag but I still wish the X70 came with a built-in viewfinder.  I say if they couldn't find any room, just remove the flash (and maybe include a small external one like the Leica D-Lux) or even use some sort of pop up EVF like the Sony RX100 III.  Worst case scenario, I say make the camera slightly larger to accommodate a viewfinder.  In this day and age, I can't imagine Fuji not having the ability and technology to put some sort of viewfinder in the X70 and still keep it compact.  Maybe it isn't about ability or size; maybe they are afraid a built-in viewfinder, would make the X70 too competitive with the X100, who knows.  But many other cameras nowadays not only can keep a slim shape with built-in viewfinders, they also have excellent ones.  Even cameras in lower end categories like the RX100 that I mentioned before, and the D-Lux are able to fit in a decent EVF.
Viewfinders help in many ways, not just for framing.  For instance, it's actually harder to hold a camera steady at lower shutter speeds when there isn't a viewfinder because you're not pressing the camera to your face, although I will admit that I did it a few times by force of habit when I first was using the X70 ;).  In lower lighting, I was definitely shooting at higher ISO speeds than I normally do to make up for camera shake.
I push on this subject because I believe the Fuji X70 (B&H Photo/Amazon) is a very capable camera, and can do so much more than just be a casual point and shoot for someone.  As you further read this review, you'll see that the X70 essentially has all of the main functions and features that made all higher end X Series models so popular and great but the beauty is everything is packaged into such a small, unobtrusive shape.  In other words, the potential is all there, and I think an EVF or an OVF would really just complete the package.
Fuji X70 Accessories:
For those who really want a viewfinder, Fuji does offer an external optical viewfinder that you can purchase separately.  It is called the VF-X21, and it comes with a suede case.  There are many other external viewfinders that you could probably use, like the Voigtlander 28mm Viewfinder (which comes in silver or black and therefore can match your X70 version better) but the Fuji version does provide bright frame lines for a 28mm and 21mm angles of view.  Why a 21mm angle of view?  Well, there is also a wide angle conversion lens that you can purchase.
The WCL-X70 (silver or black) is a wide angle conversion lens that will essentially convert your X70's lens into a 21mm equivalent lens.  As some of you know, I am a huge fan of ultra wides, so cannot wait to try this with the X70.
Other accessories also include the LH-X70 (silver or black) lens hood.  I did experience flare on occasion but in my opinion nothing that was major.  If you want better protection against flare, a lens hood might be a good idea but I think it would take away from the slim design of the X70.
Lastly, there is a leather case specifically designed for the X70.  The BLC-X70 fits the X70 very well, and even allows the user to change batteries without removing the case.  It comes with a leather hand strap and a protective cloth.  Like the lens hood, I feel that this case would take away from the compact design of the X70 but everyone has a different opinion.
Fuji X70 Image Quality:
In terms of image quality, the Fuji X70 (B&H Photo/Amazon) produces brilliant images, which I don't think is much of a surprise considering it uses the same 16.3 megapixel X-Trans CMOS II sensor that can also be found in Fuji's high end models like the X-T1.  Like the X-T1, this sensor also negates the low-pass filter, which gives you that extra bit of resolution.  The high ISO is also excellent; the X70 has the ability to shoot up to 51,200 ISO.  However, if you want raw files, you are capped at 6400 ISO.  ISO images taken at 3200 ISO are definitely usable.  I've even pushed the X70 up to 6400 ISO and still produced keepers.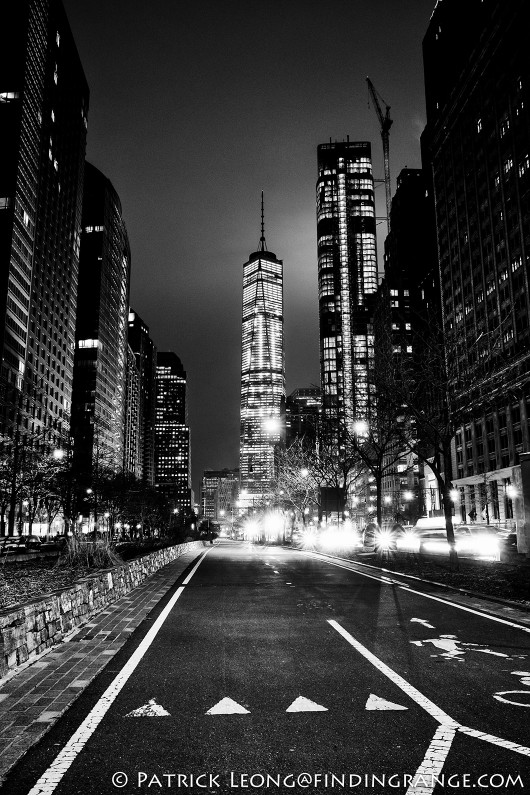 ↑ This was taken at F8 using 200 ISO.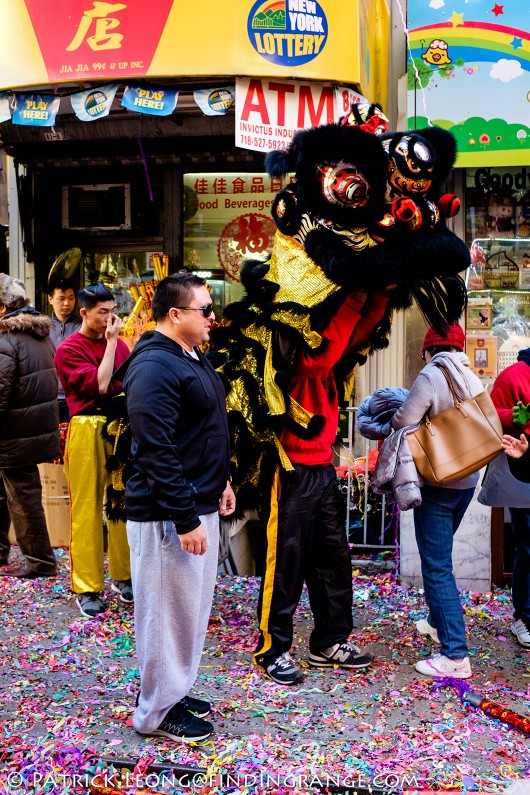 ↑ This was taken at F2.8 using 800 ISO.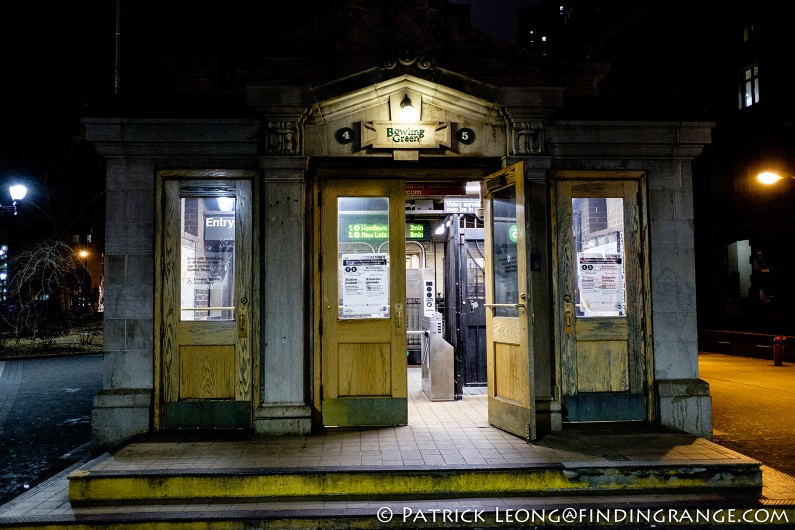 ↑ Here is an example of an image taken at 2500 ISO.
The other part of the equation to the great image quality comes from the 18.5mm F2.8 lens, which takes its optical design from the X100T.  This lens comprises of seven elements in five groups, including two aspheric elements, and it's a great match for the sensor although I will admit that I've never been a huge fan of the 28mm focal length (this lens is a 28mm equivalent lens).  I would much rather have a 24mm or 21mm (that will happen soon when the WCL-X70 is introduced).  If not, than maybe a 35mm or even a 50mm.  These two focal lengths I just mentioned can be technically used with the Digital Teleconverter, which will simulate either a 35mm or a 50mm focal length.  Of course, you will lose some image quality, and it will only produce jpegs, so my preference would just be to crop instead.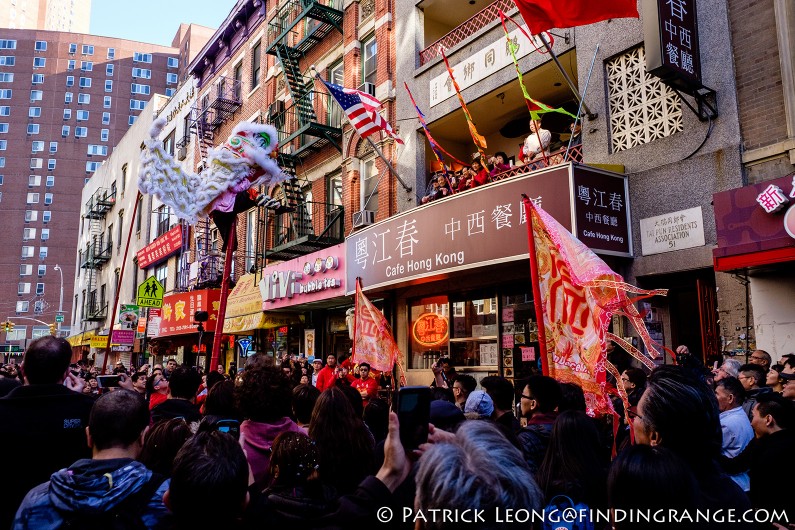 ↑ This was taken at F4 using 800 ISO.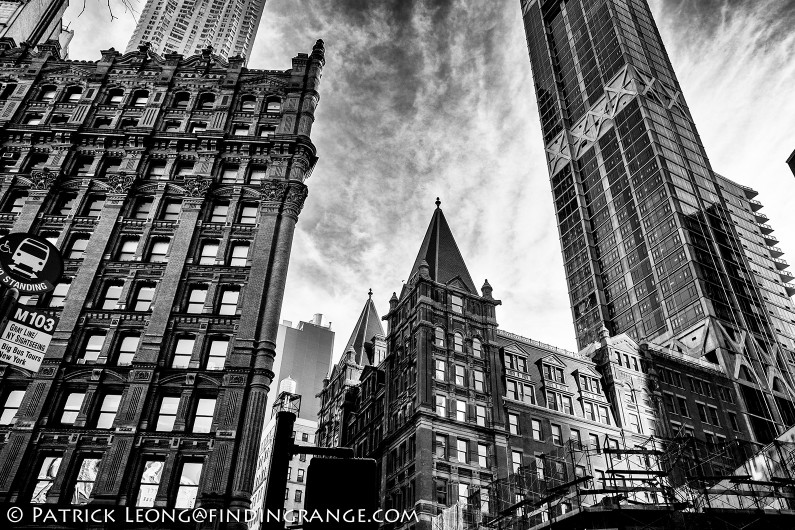 ↑ Here is a photo taken at F5.6.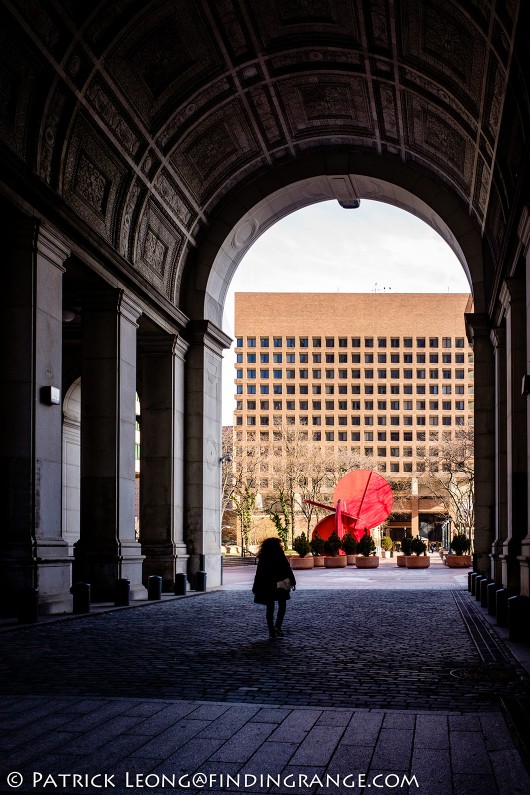 ↑ Here's another taken at F5.6.
With all this said, this lens does produce images that are exceptionally sharp throughout the aperture range.  Whether you are close or far, center sharpness is always present but the corners are a tad soft at large apertures.  It's nothing to be concerned about, especially if you're not pixel peeping, and the corners sharpen up once you stop down a bit to around F5.6.  If I had to compare this lens, in terms of sharpness, to one of the XF lenses I would say it's similar to the XF 27mm F2.8, which is actually one of my favorite X Series lenses (check out my review).  There is definitely nothing to complain about here.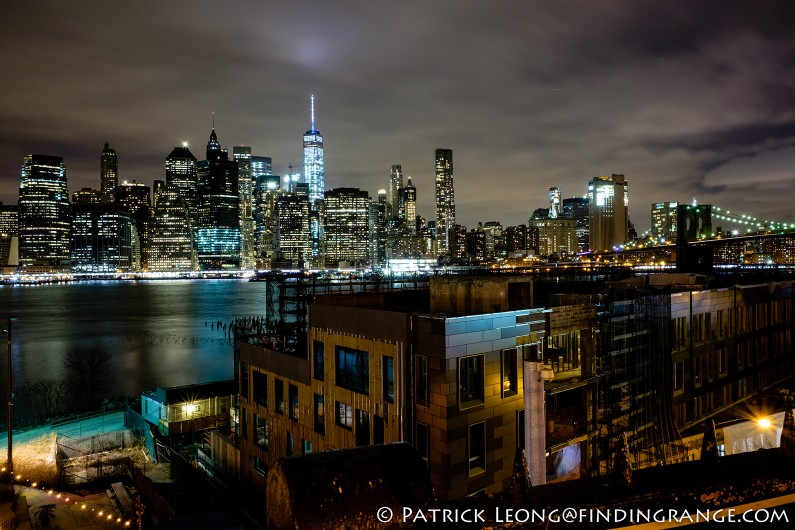 ↑ This was taken at F11 using 200 ISO.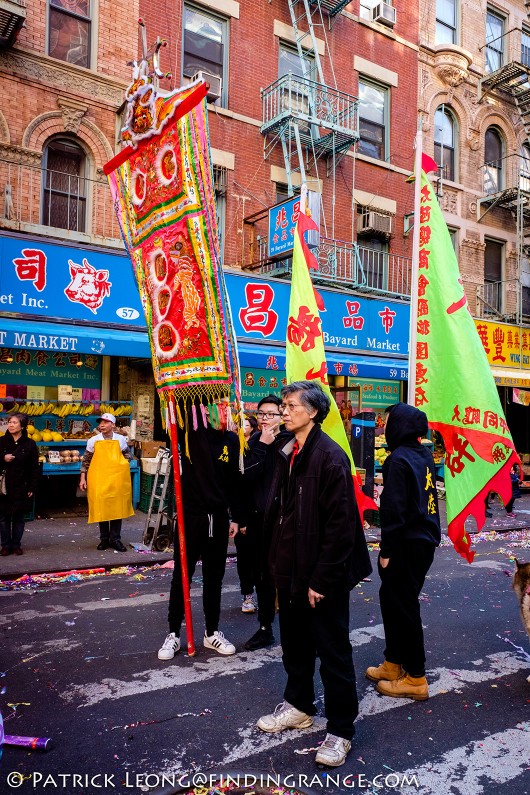 ↑ This was taken at F5.6 using 1250 ISO.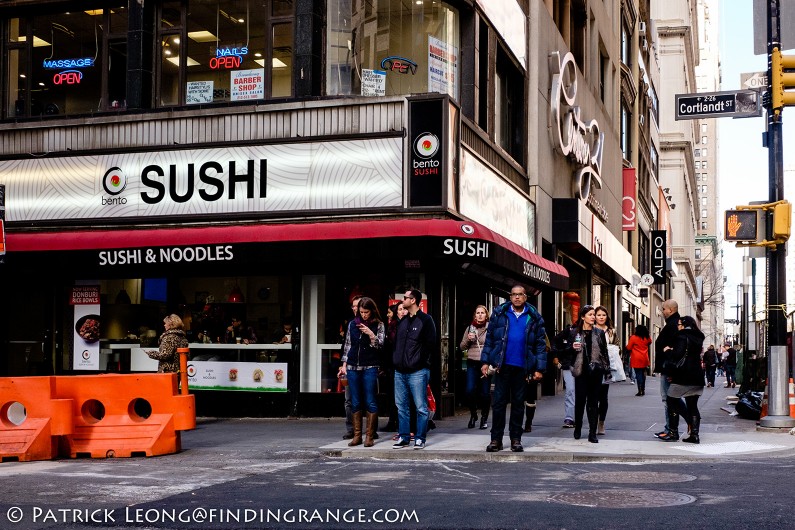 ↑ Here is a photo taken at F4 using 640 ISO.
But it's not just sharpness that makes the images stand out.  The sensor and lens combo render colors beautifully.  You really get that Fuji magic.  There's clarity and depth in the photos, which adds an organic feel to them.  I did experience flare on occasion but I want to emphasize that it was minimal.  Overall, everything that fans of the X Series love is here.  This camera produces the same signature look.  It really blows my mind that you can essentially buy this camera with lens for $699, and get essentially the same image quality as something like an X-T1.  In my opinion, the X70 makes a great street shooter's camera or for people who are already X Shooters but looking for something more compact than their normal rigs.  If you're okay with a fixed 28mm equivalent and no viewfinder (unless you don't mind an external one), this can also be an excellent camera for those who are new to the X Series, and have always wanted to give the system a try.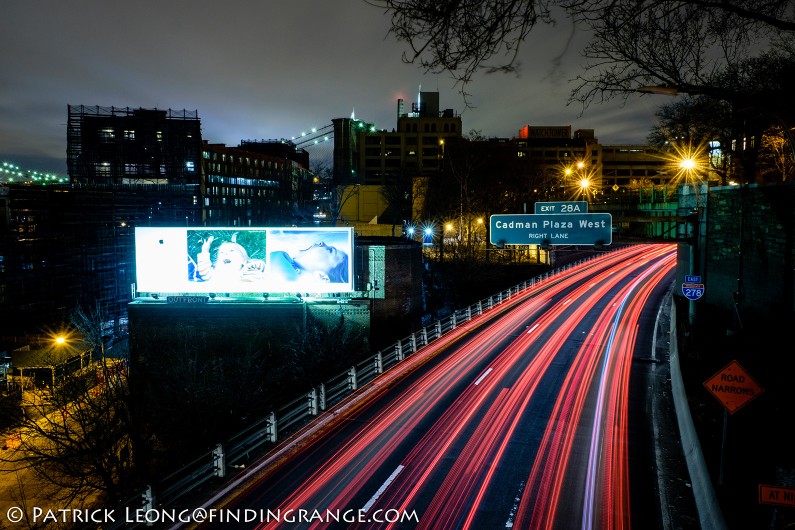 ↑ This was taken on the Promenade in Brooklyn Heights using F16 at 200 ISO.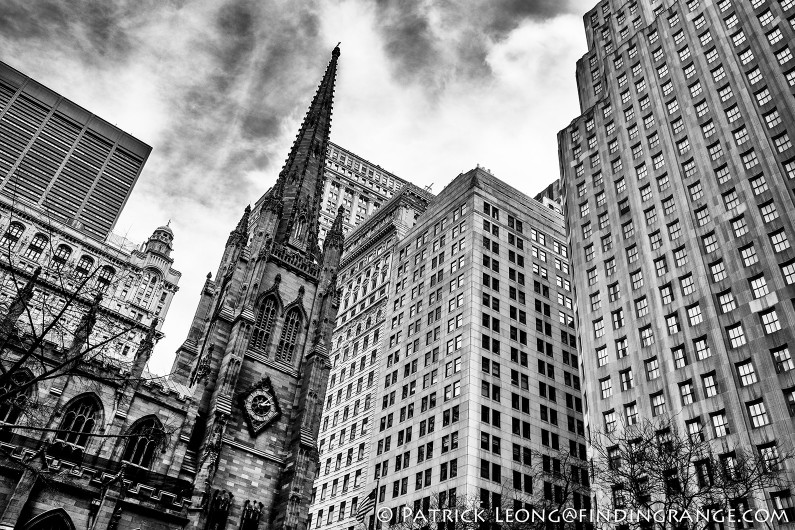 ↑ One thing I love about NYC is how you can sometimes see such contrast in architecture.  This was taken using F5.6 and 200 ISO.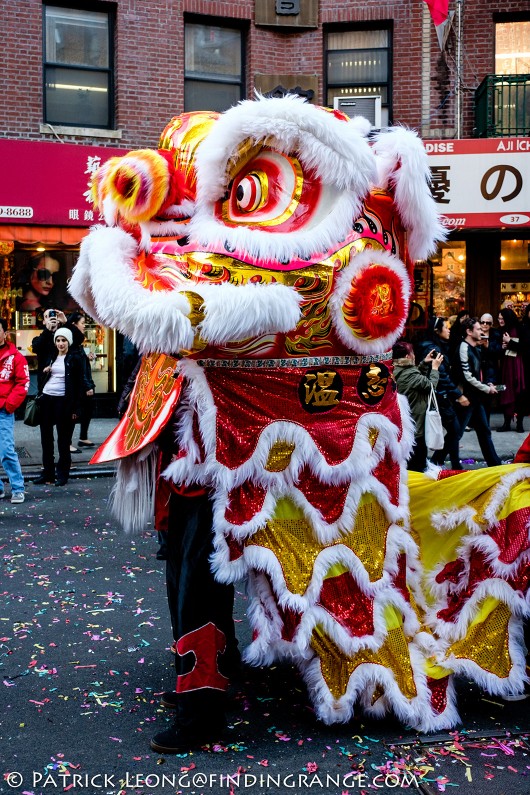 ↑ I love how this camera renders colors.  Photos are also three dimensional.  This was taken at F2.8 using 400 ISO.
As for bokeh, the lens' diaphragm consists of 9 rounded blades, and it does produce decent bokeh.  It's not the best I've seen from Fuji but then again, I don't think this lens is designed to be one of Fuji's super bokeh lenses like the XF 56mm, for example.  It's a wide angle lens with an F2.8 aperture, so you would have to get pretty close to your subject to obtain any significant shallow depth of field.  That is technically possible though, since the focusing limit is 10cm.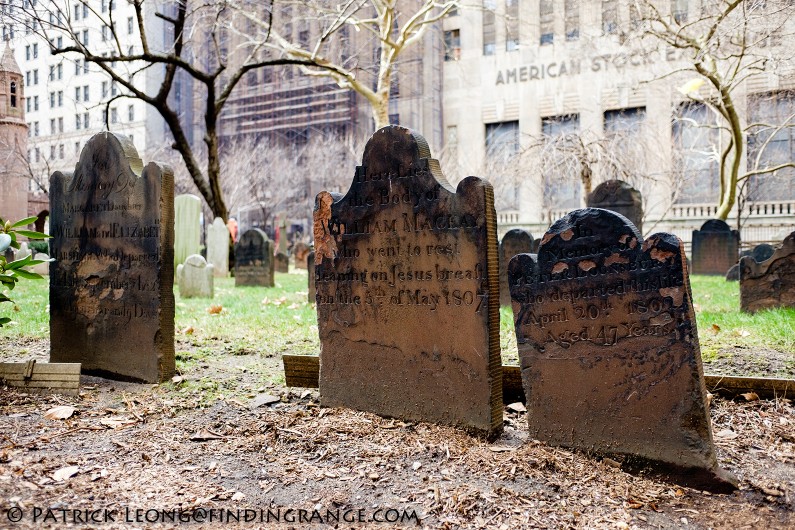 ↑ Here's an example of the shallow depth of field using F2.8.  I was only a few feet away.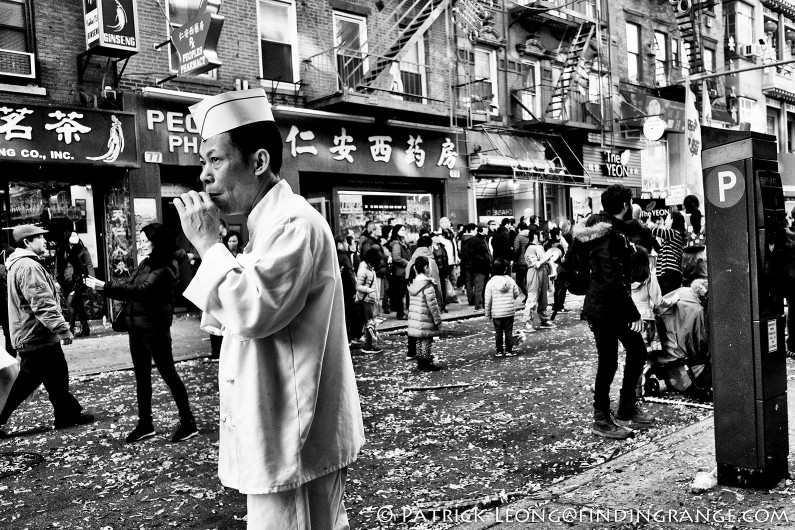 ↑ Here's another example taken at F2.8.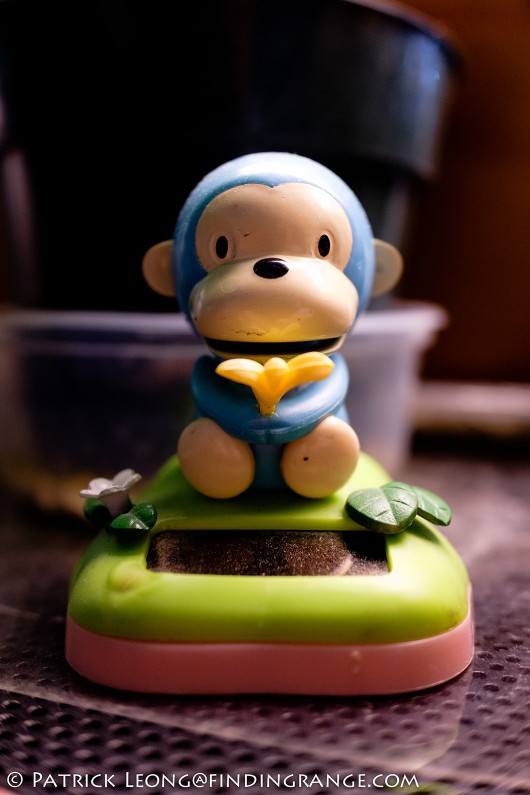 ↑ Here is an example of a photo taken at F2.8.  I was as close as the camera could focus.  
All the images here are processed from raw files because that's how I like to shoot but for those who do not want to work on raw files, like its other X Series siblings, the in-camera jpegs are fantastic.  There are several Film Simulation modes to choose from:
Provia/Standard
Velvia/Vivid
Astia/Soft
Classic Chrome
Monochrome (+Ye/R/G Filter)
Pro Neg.Hi
Pro Neg.Std
Sepia
There are also Advance Filter functions that the user can choose from:
Pop Color – Emphasizes contrast and color saturation.
Toy Camera – Produces shaded borders as if you were taking photos on a toy camera.
Miniature – Adds blur to the top and bottom for a diorama or miniature effect.
Dynamic Tone – Boost tones to creat a fantasy effect.
Partial Color – Changes the photo to black and white but retains one selected original color (colors to choose from: red, orange, yellow, green, blue, and purple).
High Key – Lighten tonal reproduction by enhancing brightness and reducing contrast.
Low Key – Creates uniformly dark tones with few highlight areas.
Soft Focus – Creates soften look throughout the image, which can sometimes help with portraiture.
Fuji X70 Pros and Cons:
Fuji X70 Pros:
Very well built.
Ultra compact: a pocket sized camera with an APS-C sensor!
Quick autofocus.
Quiet leaf shutter.
Same sensor as higher end models resulting in fantastic image quality.
Signature Fuji X Series look in a very compact form.
Great lens, optically and size-wise.
Fuji X70 Cons:
No built-in viewfinder.
LCD screen's right edge can get in the way of the selector buttons.
Wrist strap would've been nice to have, since this camera is so compact.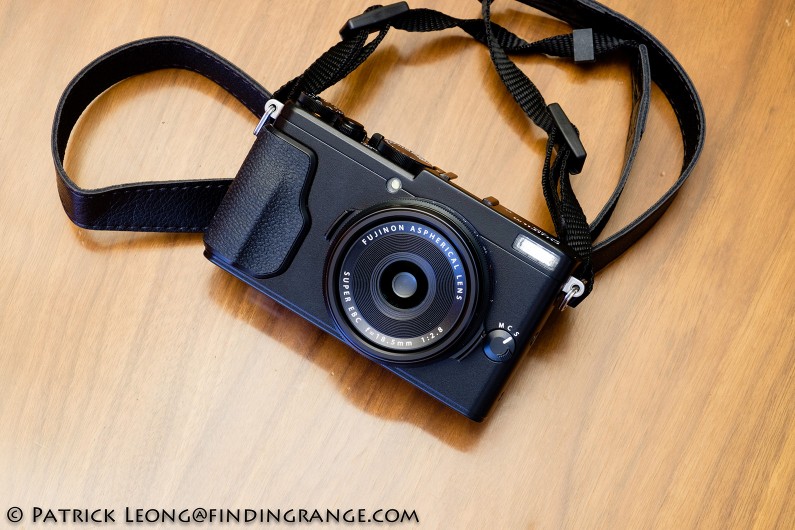 ↑ The Fuji X70 is not only compact, it's a decent looking camera.
Fuji X70 Verdict:
Overall, I am very impressed with the Fuji X70 (B&H Photo/Amazon).  The funny thing is I wasn't expecting to be impressed for several reasons.  First off, I've never been a fan of the 28mm focal length, and I don't like the fact that this camera has no built-in viewfinder.  At first, I also didn't know exactly if Fuji even needed this camera in its lineup since it has so many already.  But with that said, it really won me over because it has so many of the traits from higher end models that I love in such a compact form.  The build quality is great, the autofocus is fast enough for most situations, the camera is extremely quiet thanks to the leaf shutter, and most importantly, you get the same signature Fuji X Series image quality.  I love the fact that when I'm out on the streets, most people don't even notice me taking pictures, and if they do, they don't care because they think I'm just using a simple point and shoot.  Little do they know, there is actually a decent sensor and lens under the hood ;).  If you're a Fuji fan like me, and if you're looking for a camera that can produce images like the higher end models in the X Series lineup but want something compact enough so there's no excuse to leave it at home, the X70 is hard to beat.
Thanks for taking the time to read my review.  If you're considering purchasing the X70, and my review helped you decide, please help support this site by purchasing from any of the links below or around this site.  It will not cost you anything extra.  Thank you for your support!
Fuji X70 at B&H Photo: Black or Silver
Fuji X70 at Amazon: Black or Silver
Fuji X70 at Adorama: Black or Silver
Own the X70 or one of its competitors?  Thinking about purchasing one?  Feel free to comment below!