Foggy Night in Dumbo Brooklyn:
I caught up with my best friend on Saturday night, and after getting some food in Astoria, and catching up (I haven't seen him in a while), we stopped by Dumbo in Brooklyn to see if we could get some photos.  It was a very foggy evening, and I thought it would be really cool to capture.  Since I knew I was going to stop by Dumbo, I brought along my Fuji X-T2, Zeiss Touit 12mm, and my tripod.  I love using ultra wides with bridges.  I love the dramatic effect.  At Dumbo, you can get pretty close to both the Manhattan and Brooklyn Bridge.
As some of you know, the Zeiss Touit 12mm f2.8 is one of my favorite lenses for the Fuji X Series system.  I reviewed it when it first came out, and I loved it so much that I bought my own afterwards.  I love the focal length, and the image quality is awesome to say the least.  I also have never had any trouble with it whatsoever.  I haven't actually used it much since I bought my X-T2 back in August 2016, so I thought this night would be a perfect opportunity.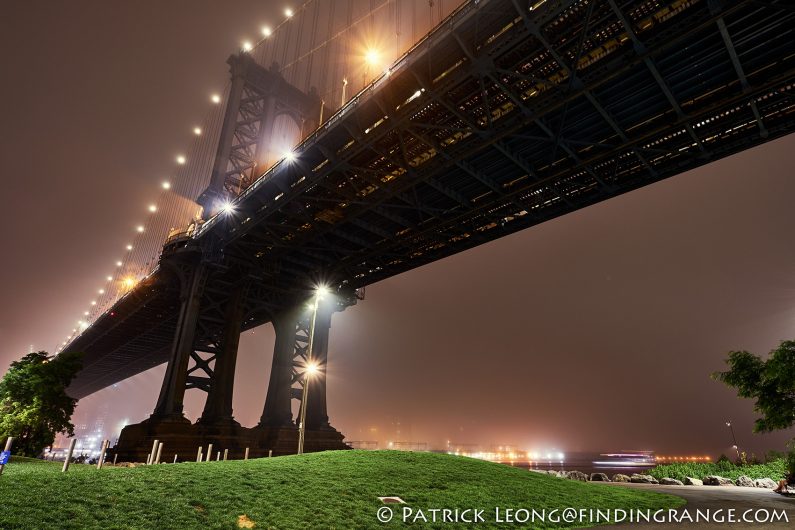 I ended up taking quite a few pictures at different angles of the Manhattan Bridge (the bridge you see in these pictures) but didn't want to be too repetitive by posting a lot of pictures of the same bridge.  By the time I was done photographing the Manhattan Bridge, the fog was so dense that there wasn't really much to see anymore.  So, there aren't many photos in this post.  Already in these photos, you can't even see the Manhattan skyline behind the bridge.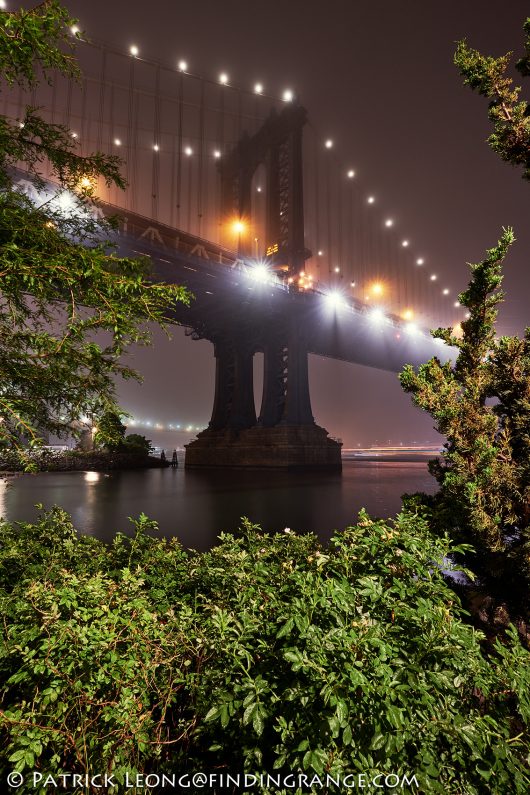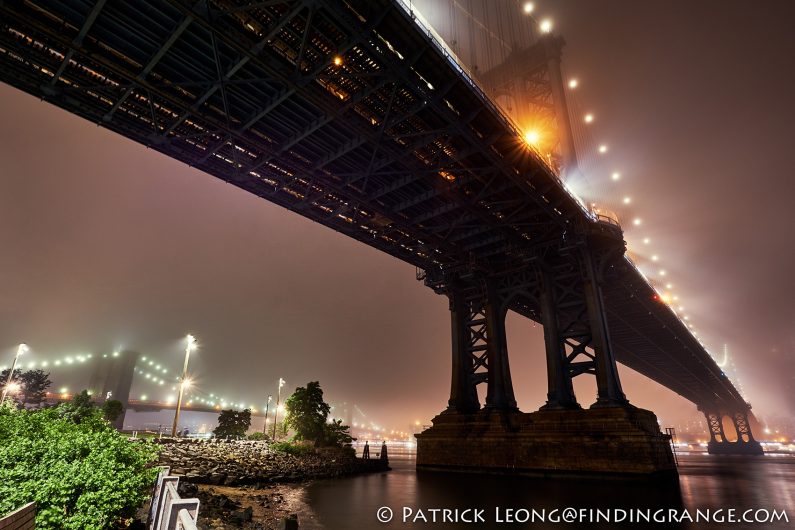 Anyway, thanks for stopping by, and I hope all of you had a great weekend.  I'm still hard at work on my Mitakon 35mm f0.95 Speedmaster Mark II, and I will be posting it very soon, so stay tuned!