Fujifilm X-E3 First Impressions With Sample Photos:
I've been a huge fan of the X-E series since the X-E1 was first released.  In fact, I had the X-Pro1 at the time, and I ended up trading it in for the X-E1.  I later upgraded to an X-E2 but ultimately, I left the X-E series for an X-T1 later on because it suited my needs better.  I now use an X-T2 as my primary Fuji body but don't think for a second that I don't have a soft spot for an X-E series camera.  So, when I heard the news about the Fuji X-E3, I knew I had to get my hands on one.  Here are my first impressions of it.
So, since this is not a review, I'm just going to run through some of the main features that have particularly caught my eye so far.  One of the biggest reasons why I've always been a fan of the X-E series is I love it's minimalistic nature, especially when you compare it to some of the other X Series cameras.  With the X-E3, not only does it retain the straightforwardness of its predecessors, it has even taken it a few steps further.  First off, you're still getting the analog dials that control main functions such as exposure readily available at your fingertips.  On the top plate, you have a shutter speed dial, and an exposure compensation dial, for example.  There's even a new Auto switch as well, and a front dial.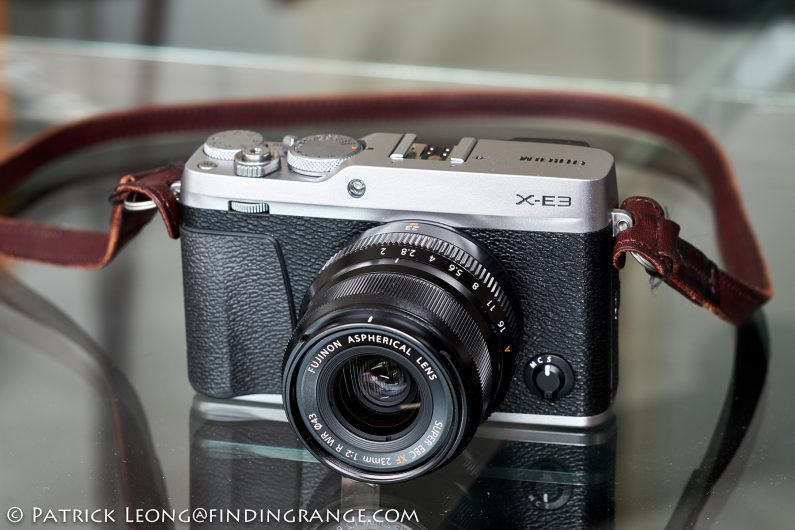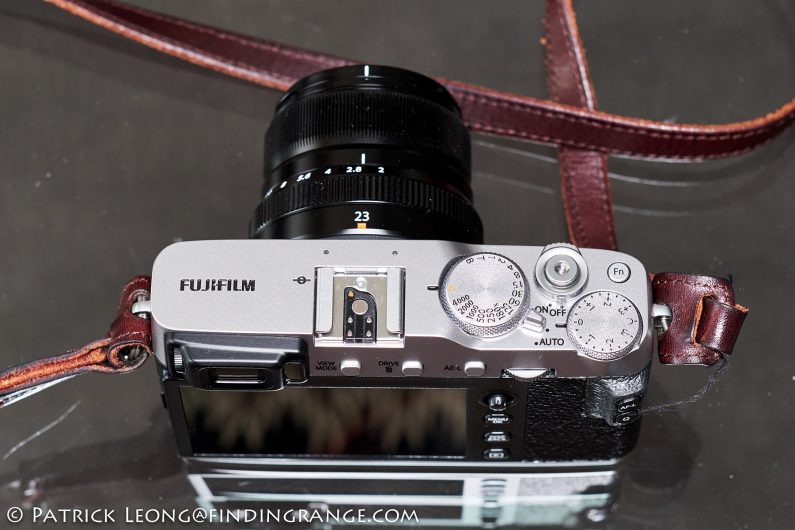 However, there are some noticeable changes to the overall design.  For example, Fuji removed the direction buttons from the back of the camera.  I don't know how all of you feel about it but I can tell you that sometimes I do get a bit annoyed with all the buttons on many cameras these days.  Often times, I think it's just plain excessive.  One of the reasons why I am such a huge fan of Leica for instance, is the clean layout on the back of their cameras.  My SL for instance, has four buttons on the back of it.  They aren't even labeled yet I find the SL's menu extremely easy to navigate through.  Anyway, getting back on point, without the direction buttons, the Fuji X-E3 is definitely an easier camera to hold and operate.  I think the lack of the directions buttons on the X-E3 is especially important given that it is so compact, which can often mean a greater chance of accidentally pressing on certain buttons.  I've been using the new focus lever for controlling a lot of the functions, and it has been working out for me perfectly fine so far.  I don't miss the direction buttons at all, and now, I love the fact that my palm has a nice flat surface to lay on.  I'm hoping Fuji decides to implement this idea into other future X Series cameras.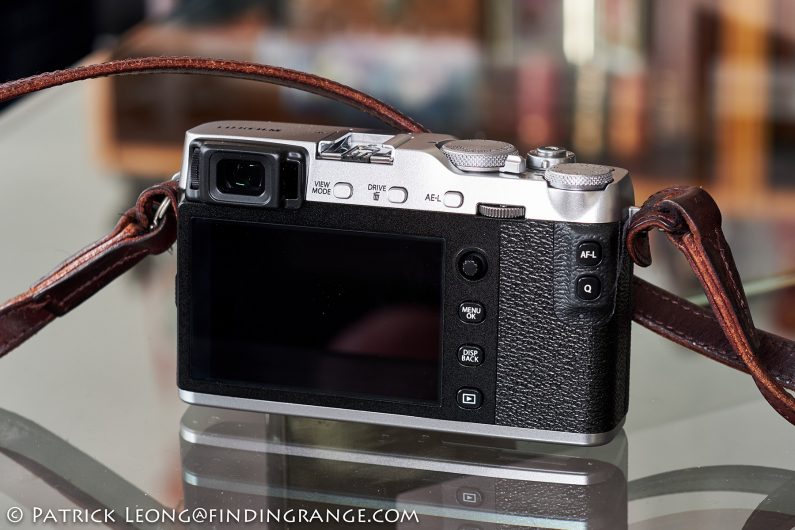 I know a few of you X-Pro2 users may not like what I'm about to say but this is how I feel: I've been using rangefinder cameras since I was 12; in fact, up until I bought the X-Pro1, I was exclusively a rangefinder user.  With that said, I feel the X-E series cameras offer a slightly more rangefinder-like feel than the X-Pro series in some ways.  With features, such as, the brilliant optical viewfinder, X-Pro series obviously is rangefinder-like, so I am not disputing that.  I just feel sometimes that the X-E series' size, overall feel, and minimalistic approach reminds me more of my Leica M cameras.  Speaking of size, as you can see, the Fuji X-E3 is very compact.  In fact, it is actually smaller than my original X-E1!  I think it is pretty incredible.  I believe it is even smaller than my Leica M6.  To me, the dimensions are brilliant, and just about perfect.  I wouldn't be surprised if some X70 users might make the switch to an X-E3.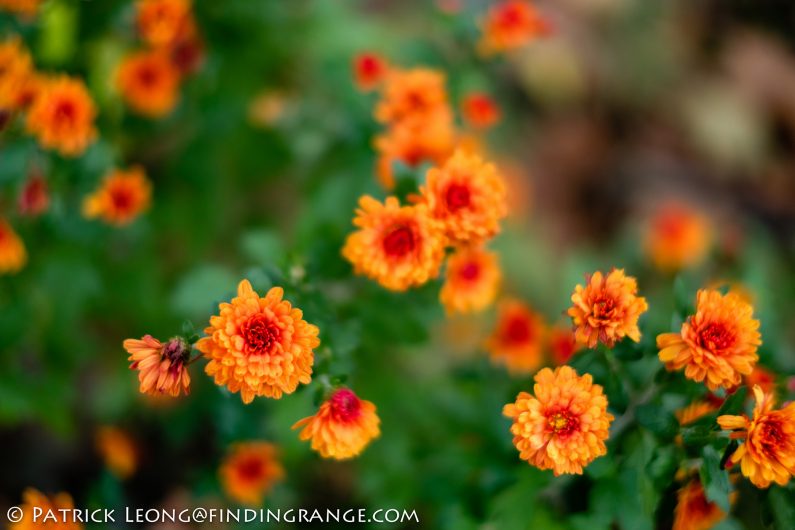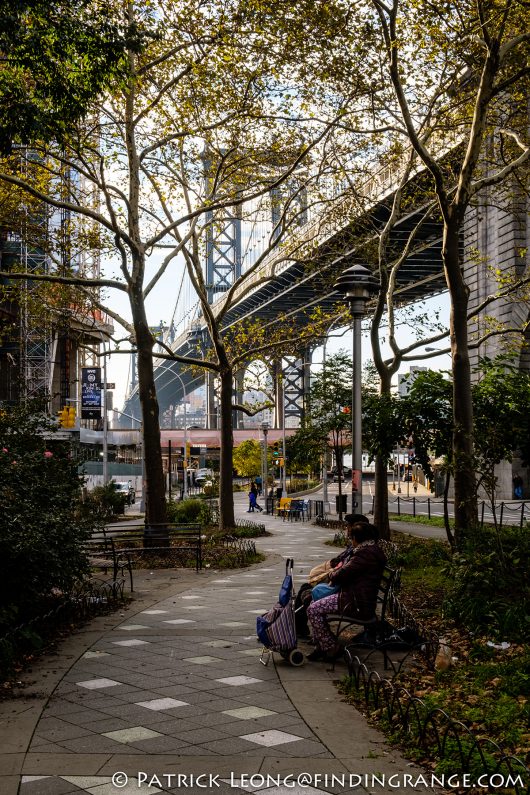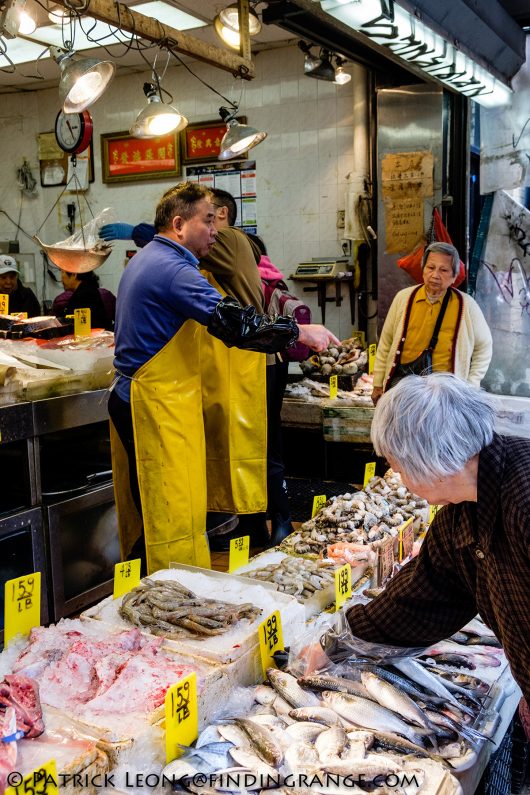 Now, just because a couple of features have been removed, and the camera is smaller, it does not mean you're not going to get your money's worth because the new Fuji X-E3 is feature packed with plenty of goodies.  For one, while the X-E2S used the 16.3 MP X-Trans sensor in older X Series cameras, the new X-E3 uses the 24.3 MP X-Trans APS-C sensor that can be found in the X-T20, X-T2, and X-Pro2.  With the same sensor, and the ability to use the same lenses, the X-E3 gives you essentially the same image quality as its higher end siblings.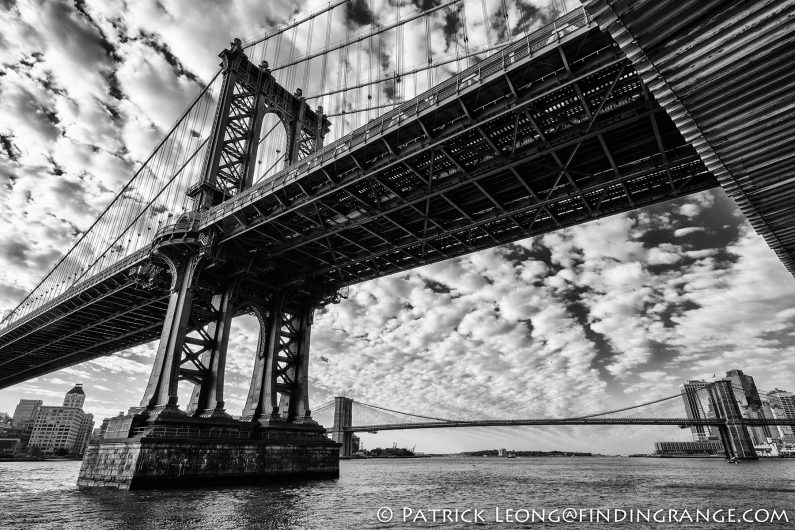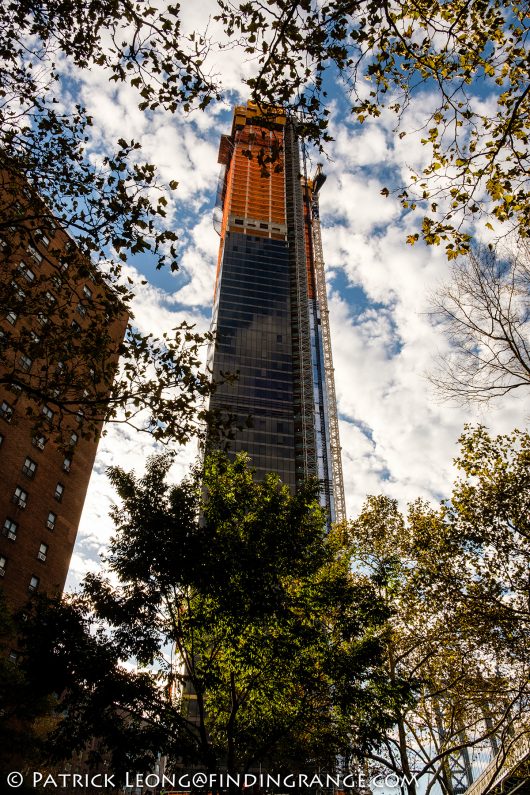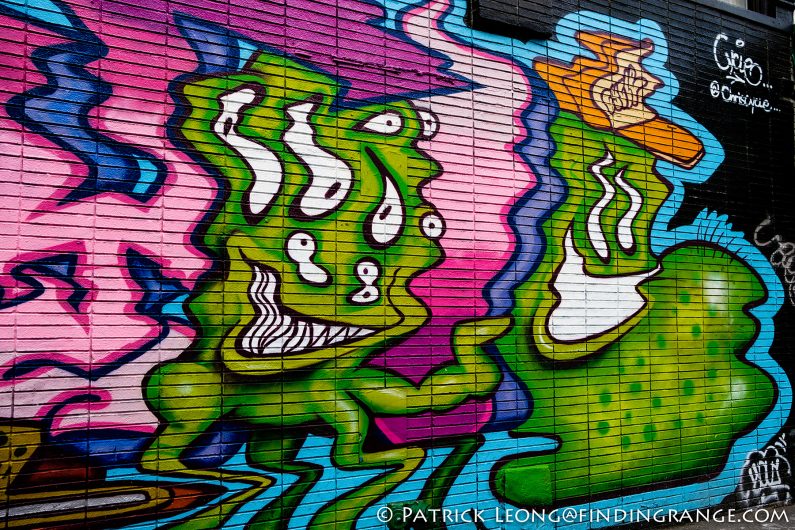 Other features include very fast autofocus, which I will go into more detail in my review.  The Fuji X-E3 also has 4K, a touch screen, and it is the first X Series camera to offer Bluetooth.  Of course, there's also the new focus lever that many Fuji users like from other X Series cameras.  The only thing that might bother some X-E users is the removal of the pop up flash.  However, there is a mini flash that is included.  Lastly, you can get this camera in a kit with the usual XF 18-55mm or with the XF 23mm f2 (which is the kit I have on loan right now).  I love the XF 18-55mm, and I think it is always great that its included with most of the Fuji kits but I am particularly happy to see Fuji make an X-E3 and XF 23mm f2 kit.  I think the XF 23mm is a great lens for the X-E3!  It's strengths, such as, it's compact size, fast autofocus, build quality, and optics really match well with the design of the X-E3.  The fact that the lens is a 35mm equivalent focal length makes it also a great match with the X-E3, since many will be using this camera for street photography.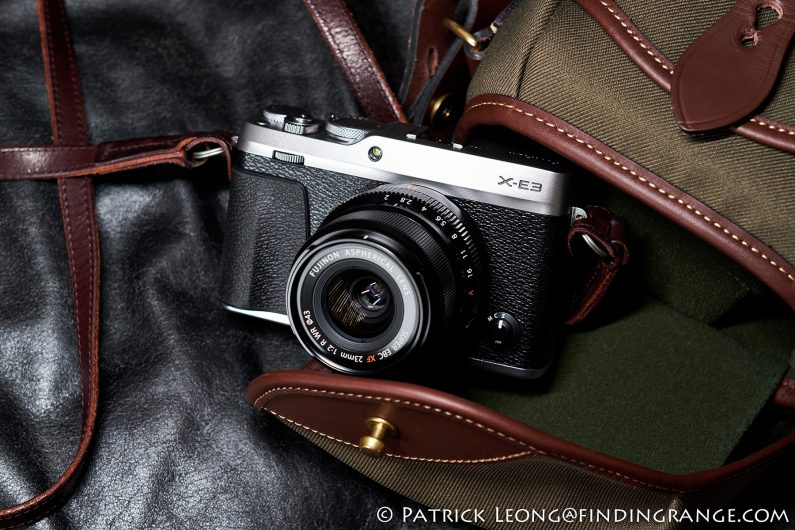 Combine the overall size, streamlined functions, image quality, and some of the new notable improvements, and in my eyes, this is one fantastic little camera.  I am not quite done reviewing it but I already want one!!!  I will go into much greater detail in my review.  I'll also be writing up a few other separate articles while I have the X-E3 in my hands, and I'm thinking about comparing it with the X-E1, since I still have one here.   Stay tuned, and thanks for stopping by!
Fuji X-E3 body at B&H Photo Black or Silver
Fuji X-E3 and XF 18-55mm Kit at B&H Photo Black or Silver