A Cold Sunday With The Leica CL:
Hey everyone!  Check this out: I have the new Leica CL on loan to review.  It's been with me a little while now, and you probably know I've had it already, if you follow me on Instagram or Facebook.  This is my first post with it but I will definitely be talking more about it over the next couple of weeks.  Right now, I thought I'd start off by sharing some photos I took last weekend, and my overall experience with it so far.
So, we've been experiencing some seriously cold weather in NYC over the past few weeks, and last weekend was definitely no exception.  I was out there on Sunday morning, and I think it was in the teens!  At night, it supposedly went down to the single digits.  I actually like the cold but I've had enough lol :).  Anyway, I decided to walk around downtown because I figured if I was too cold, I could always run into the Oculus, the Brookfield Place or even a great little Japanese noodle shop I know around there for some tasty ramen.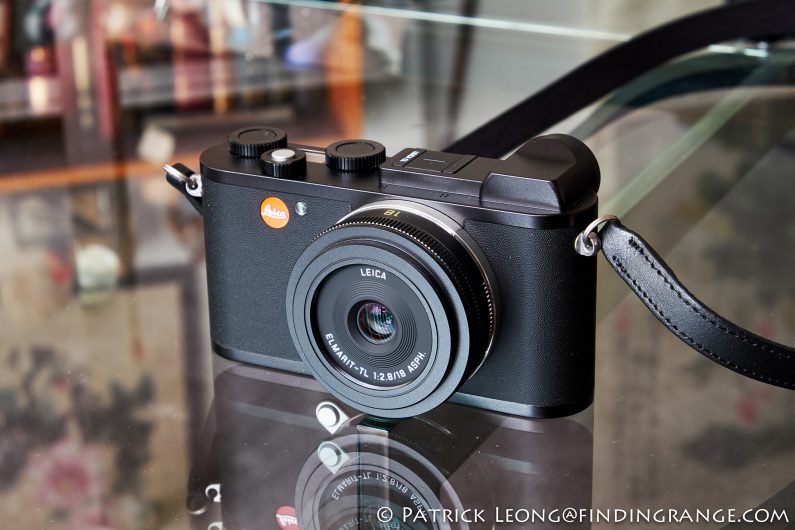 ↑ The CL feels about the size of the first Leica X camera.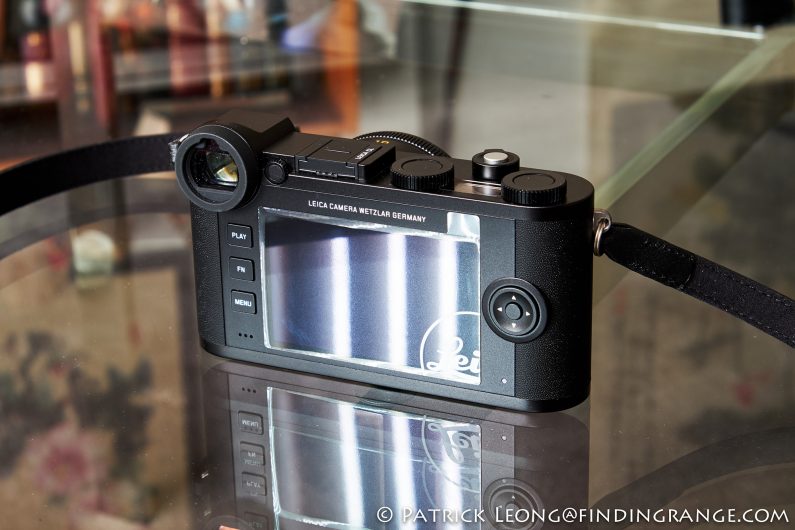 ↑ I still have the sticker on the display in this photo.  Sorry about that; I had just taken the camera out of the box, and decided to take some quick snapshots of it.  I love the clean design of the Leica CL.  All the important functions are available at your fingertips.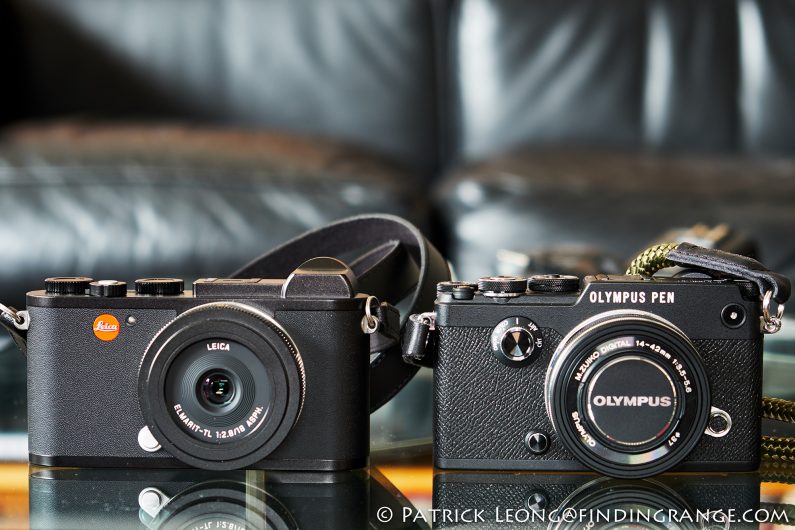 ↑ The CL isn't much larger than an Olympus Pen-F.
I brought along the bare essentials with me.  I had the Leica CL with the 18mm Elmarit.  I also brought along the Cravar Rana 15, which is oversized for my kit but I'm currently reviewing it, and therefore, I want to use it as much as possible.  I urge anyone who likes leather cameras bags to take a closer look at it because it is absolutely beautiful.  Plus, it has a slot for my laptop, and I brought it along with me as well to do some work on the bus ride home.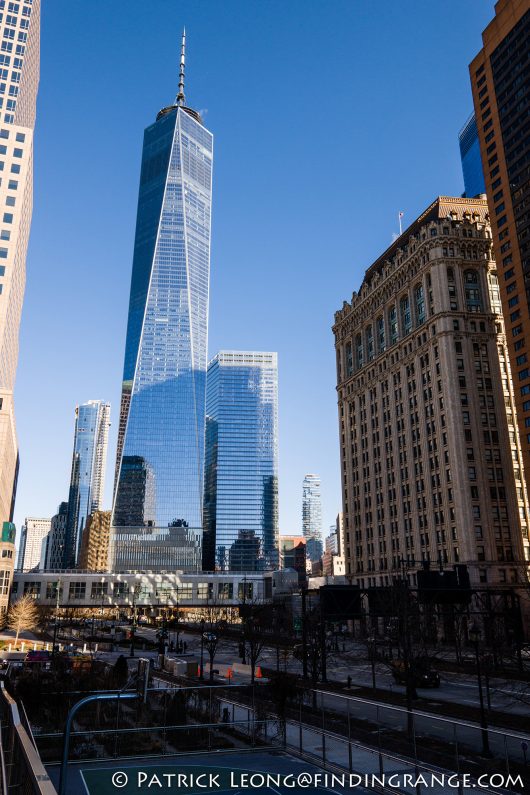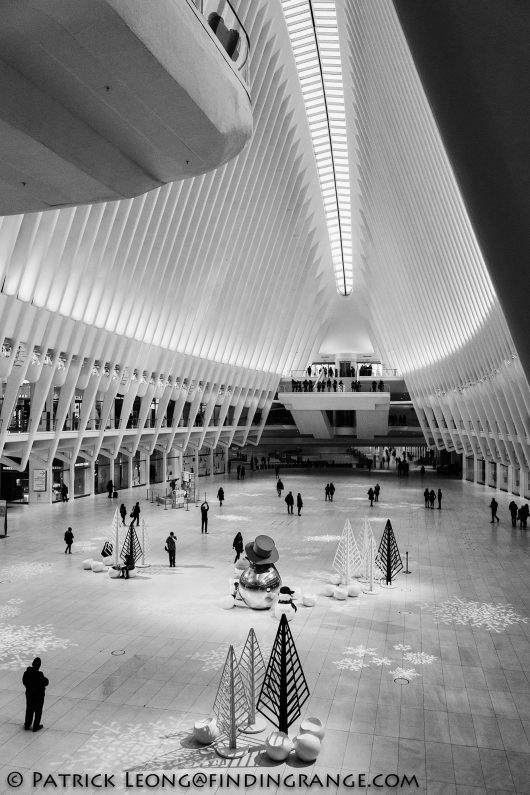 Anyway, the Leica CL has been fantastic to shoot with so far.  I'm actually surprised at how much I enjoy using it.  It's typical Leica in many ways.  The build quality is fantastic, and quite frankly, this little camera feels very solid.  It may not be up to the solid feel of an SL but I can't remember a camera in the APS-C category that I've tested recently that feels this solid and one piece-like.  The thing is, it's also a light camera, and easy to carry around all day.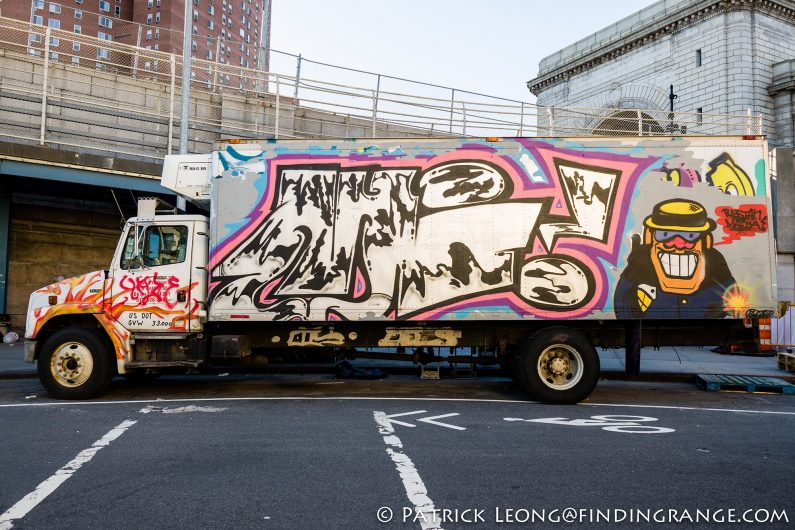 To top it off, the overall handling of the camera is great.  It's so straight forward, and easy to use. It's not unnecessarily complicated, which is a hard thing to achieve these days.  There are not a million buttons, and it doesn't have a bunch of functions that you don't need.  The menu system is also typical Leica design in that its very easy, and fast to navigate through.  In my opinion, Leica menu systems are top notch, and I'm glad to see it is the same with the CL.  The EVF is also excellent.  It's clear, sharp, detailed, and with a 0.74x magnification, it's very easy to see through it.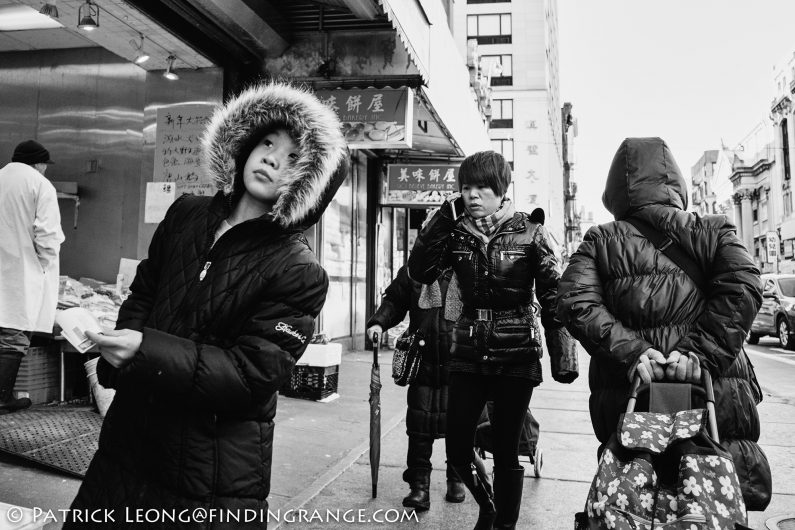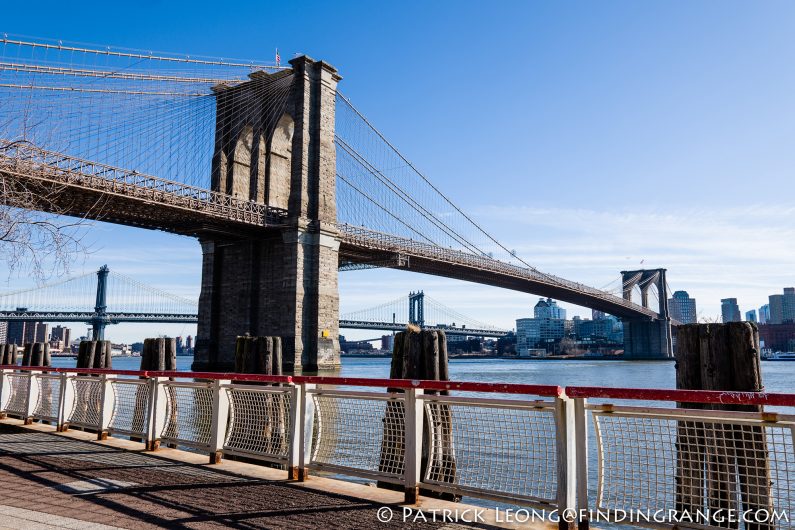 I have to say, it also handled the cold like a champ.  It was seriously freezing out.  My hands were cold even with gloves on.  I normally hold my camera in my hand, and wrap the neck strap around my wrist when I'm out shooting but it was so cold out that I ended up just hanging the camera around my neck the entire time.  I was out from around 9am to about 4:30pm (of course, I went indoors for a couple of hours for food, and warmth), and the CL had absolutely no issues.  Keep in mind that throughout the whole time, it was hanging around my neck, and exposed to the cold.  The battery life, which is supposedly one of its weaker areas, since it only lasts about 220 shots, didn't die. I took a little over 200 pics, and I still had some juice left in the battery.  Oh yes, I almost forgot; I was a little worried this camera would be difficult to handle with gloves on since it is so compact.  However, because of it's uncluttered design, and lack of unnecessary buttons and knobs, I had no issues shooting the Leica CL with gloves on.  I was very happy about this :).  I was not only able to shoot, I had no issues making adjustments to exposure or navigating through the menu system.
Anyway, If I don't stop now, I am going to go on and on, and end up writing the review, so I'll leave you now with the pics.  As you can tell I'm a big fan of the Leica CL.  Stay tuned for the review, and thanks for stopping by!
Check out the Leica CL at B&H Photo if you want more info or to purchase it.