Expert Shield Screen Protector for Top LCD Display of Leica SL2:
I know a few of you have bought the Expert Shield Screen Protector for the Leica SL2 I spoke about a while back.  I hope it has been working out for all of you so far.  I love the one I have attached.  It's crystal clear, and you can barely tell I even have anything on my LCD screen.  Plus, I've been using it since early December, and I've done several shoots with it already.  No scratches or peeling at all.  Anyway, for those interested, there is also a screen protector for the top LCD display now too.  I've had it for a while, and I thought I'd talk about it today.
So, this is going to be a short post, since I already wrote a review for the Expert Shield screen protector for the Leica SL2.  If you want more detail, you can check out my review.  I'll just show you how the top LCD display screen protector looks like, and quickly go over how I attached it.  You can get the screen protector in matte or crystal clear, which is what is pictured here.  There are two in each package, so if you mess up badly, you have a spare.  There is also the lifetime guarantee, which I'll talk more about later.
↑ This was what was included in the packet (I had already used one of the screen protectors).
Attaching it is pretty easy overall, since Expert Shield gives you a lot of support.  They give you instructions, suggestions, links to more instructions, and even videos.  They really go above and beyond to make sure your screen looks good :).  What does make this a little more difficult to attach versus the one for the back LCD, is that there's less room to maneuver your fingers around, since you have the hump where the viewfinder is, and the top scroll wheel.
So, like before, all I did was turn on my shower to steam my bathroom up, so the air was denser making it harder for dust particles to float around.  I had some scotch tape near me just in case I needed to lift the screen protector and re-align it or remove dust from under it.  I also had my Giottos Rocket Blaster (large) to help me blow some of the remaining dust off my screen.
What makes things pretty easy with the Expert Shield stuff are the two tabs on the screen protector itself, which you peel off in a two step process.  First, make sure you align the screen protector, and practice a bit before you peel any of these tabs off.  Once you're ready, start peeling the first tab, which exposes the ESgel or the part that clings to the LCD display, and begin laying it on your LCD display like a band aid.  This was the slightly more difficult part, since there was less room than when I was working on the back LCD display.  Of course, this is no fault of Expert Shield.  They've done everything to make it as easy as possible to apply this screen protector.  Anyway, when you apply the screen protector, it will attach immediately to the LCD and to dust as well, which is why you should do this quickly.  This is also why I was telling you to align the screen protector and practice before hand.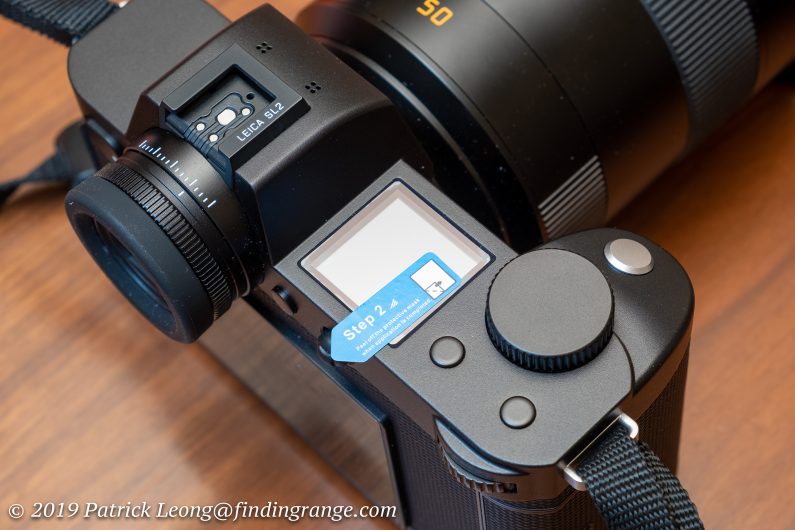 ↑ In this photo, I already attached the screen protector.  The second step is to peel off the protective layer.
Once it's attached, and you're sure there are no bubbles or debris under the screen protector, you can peel the second tab, which peels a protective layer off the top of the screen protector.  If you do find a couple of bubbles after that, it's not a problem.  They are easily removed simply by either using a credit card or a finger wrapped with the microfiber cloth provided.  Since this screen protector is so small, I didn't have any bubbles that formed.  I did end up getting a couple of specs of dust at the edges though.  So, what I did was use scotch tape, and stick it on the screen protector to help me slow lift it up a bit.  With another piece of scotch tape, I just gently brushed the underside of the screen protector, and it worked.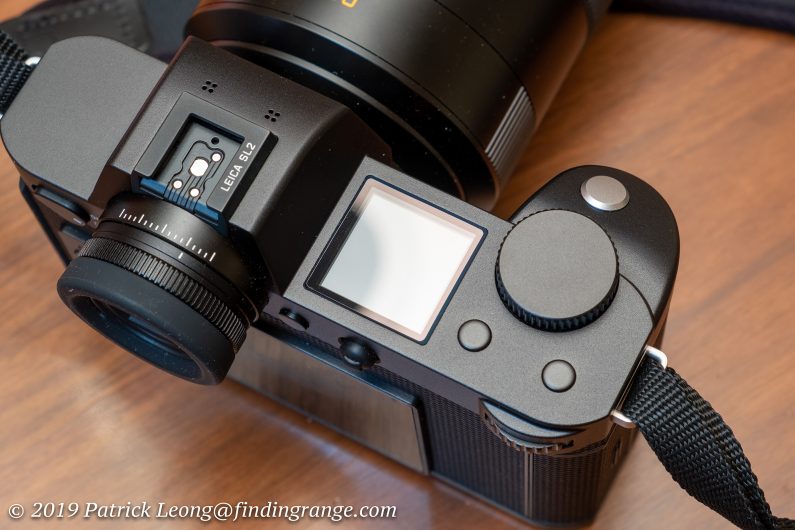 ↑ This is the final result.  As you can see, it's a perfect fit, and crystal clear.
I absolutely love how the Expert Shield screen protector looks on my SL2.  It's super clear, and unless you look closely, you can't even tell I have one attached.  I've been using Expert Shield screen protectors for several years, and in my opinion, they're the best.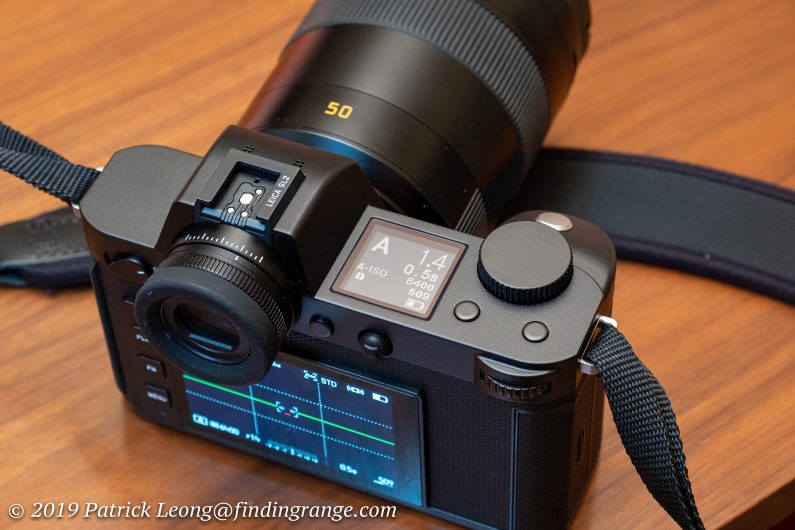 ↑ Here's another view of the display.  As you can see (or not see), I also have the Expert Shield screen protector attached to the back LCD display as well.
They truly make quality stuff, and the prices are great too.  If you buy the Expert Shield Leica SL2 screen protector pack, which comes with two screen protectors for the back LCD display, and micro fiber cloth, it's like $12-13.   I think right now, if you buy the main pack, they will also send you the ones for the top display for free as well.  That's what I'm seeing on Amazon.  I will also double check with Expert Shield to make sure.  But basically, for the price of $12-13, you're getting two protectors for the back LCD and two for the top.  In comparison, the Leica version is like $25, and while it's a great screen protector, it only comes in matte.  Plus, it does not come with that lifetime guarantee I was talking about earlier.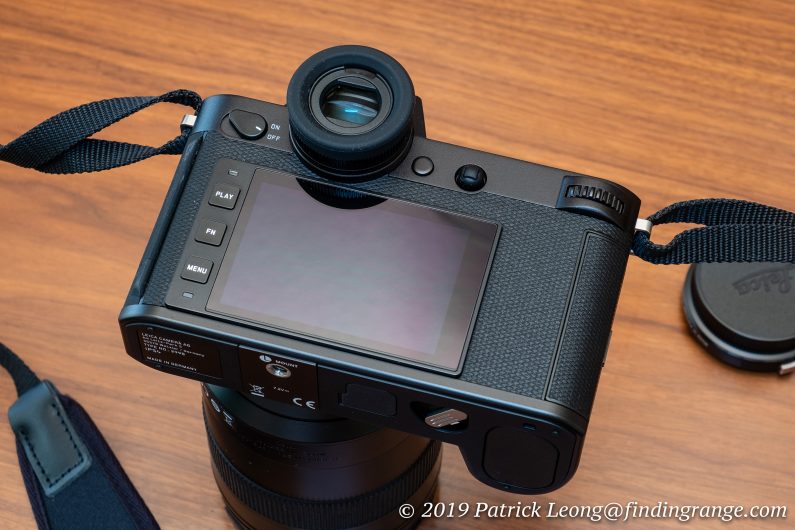 ↑ I thought I'd just include a picture of the screen protector for the back LCD display too.  If you want more info on this, check out my review of it.
As I said before, there is a guarantee for the lifetime of your device.  If you mess up or even damage it, just contact them.  They'll take your return for free through Amazon, and send you a new one.
In addition to the lifetime guarantee, their customer service is second to none.  They are totally responsive when you contact them even on weekends.  They are super friendly, and helpful.  They'll even custom cut something for you as long as you can provide measurements, and send it out super fast.  I I had my SL2 essentially on release date, so there were no screen protectors for it on the market.  There weren't even any from Leica.  So, all I did was contact Expert Shield to see when they were going to release one, and they said they'd send one out to me right away, if I give them the measurements, which I did.  That is service right there, folks.
If any of you have any questions, please feel free to ask.  You can find them on Amazon.  I hope this was helpful, and thanks for stopping by!