Sunday Walk With The Zeiss Touit 12mm f2.8 Around Downtown NYC:
As some of you know, my weekly portrait posts have temporarily stopped until it's safe again to meet up to shoot.  I'm still posting my boudoir but it's mainly on my Instagram page (I did quite a few shoots before the social distance orders were in place).  However, I have started going out to Manhattan on Sundays by car to drop off some essentials to a family member, so I take some of that time to walk a bit and get some exercise.  I usually bring my camera with me to take a few shots, and here are some from last Sunday with the Zeiss Touit 12mm f2.8.
So, since I was using the Zeiss Touit 12mm f2.8, the camera body I brought along with me was my trusty Fuji X-T3.  I've miss days like this when all I have is just the camera and one lens.  The combo here is light, simple, and effective.  I find having more options tends to actually make me take worse pictures.  With one lens, there's no fuss; I'm just going to have to make it work, which to me, also brings out more creativity because I'm trying to get the most out of that one lens.  It's been a long time since I shot with the 12mm f2.8; I remember it being my most used lens with the Fuji system at one time.  The shot below was taken pretty close to the World Trade Center.  Normally, there would be tons of people but as you can see, it's pretty quiet.  In fact, they closed the area in front of me.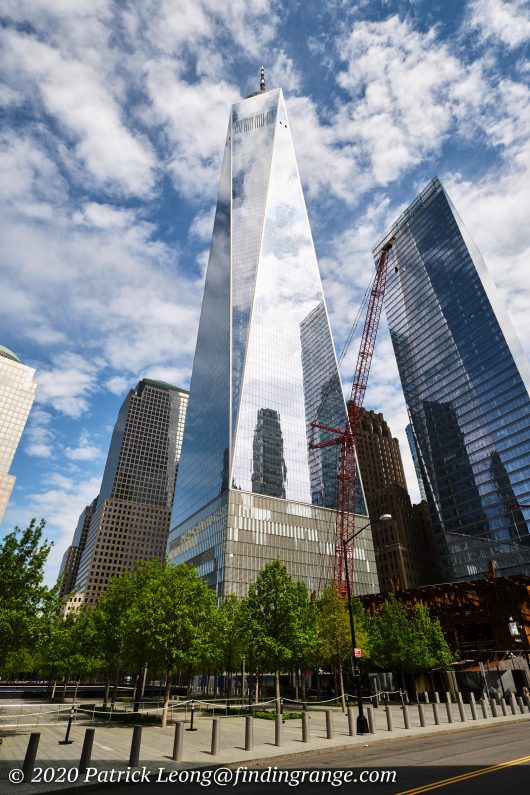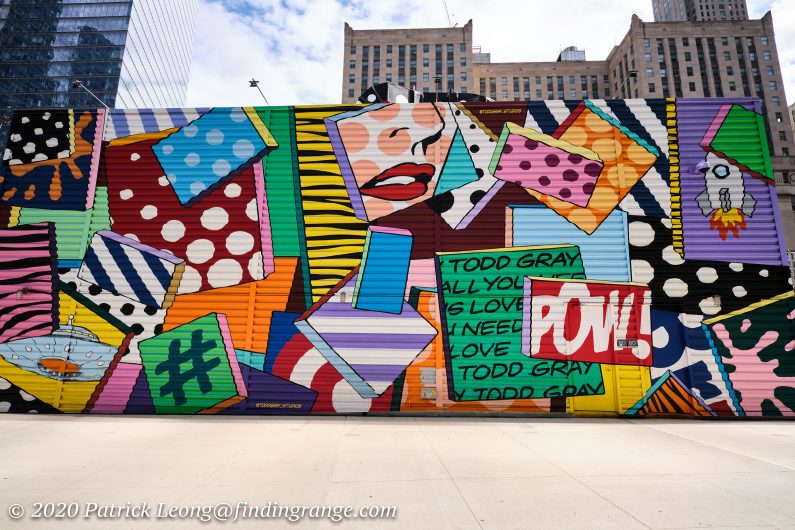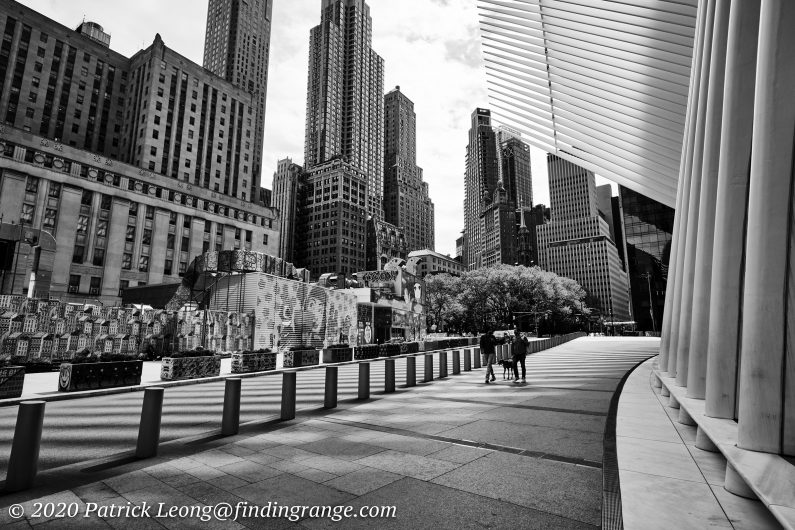 As you can see from the photos, I went to Lower Manhattan in the morning again.  We're technically still on lockdown, so until that eases up a bit, I won't be traveling too much.  However, unlike last week where I was concentrating more around the areas of Battery Park City, I went towards the Oculus and World Trade Center area this time around.  I was actually a bit surprised that people are allowed to enter the Oculus.  Of course, I went to check it out, and as you can see from the pictures below, it was quite empty.  Most of the people there were security guards.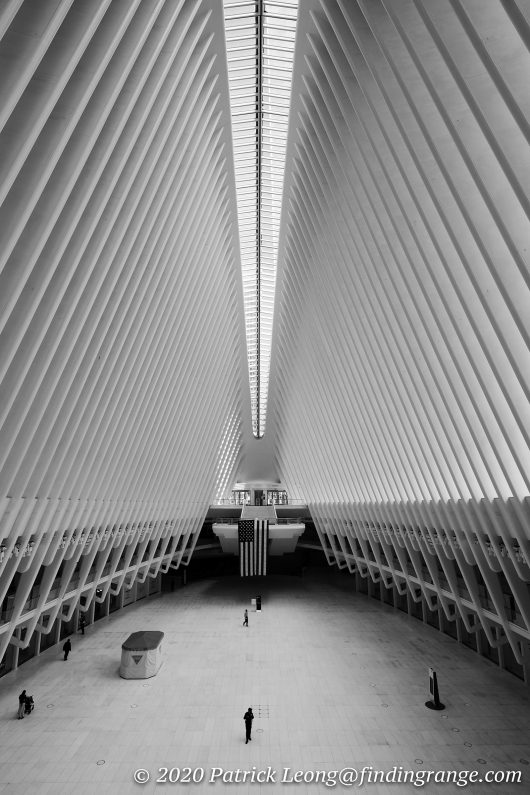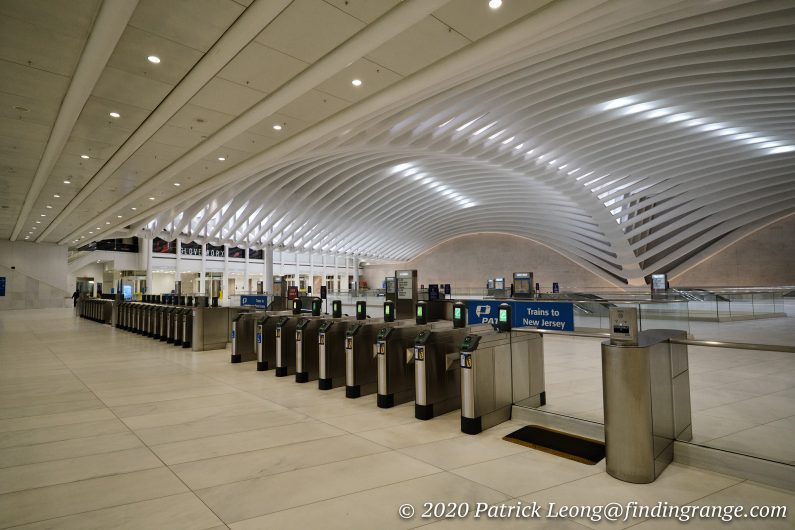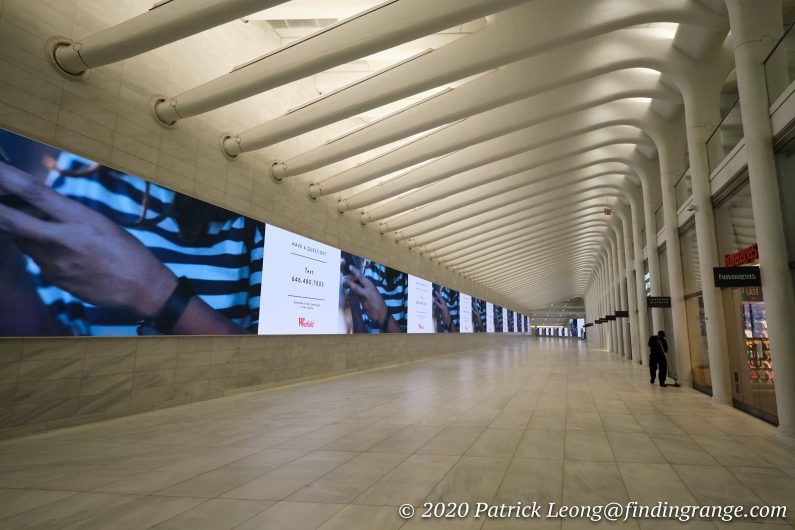 I'm glad I took the Zeiss Touit 12mm f2.8 this time around.  I had taken the XF 18-55mm with me the week before (last week's post here), and felt like it was just not wide enough for what I wanted to do in terms of photographs.  Quite frankly, I forgot how much fun it is to use an ultra wide angle lens :).  I'm still a bit rusty but I guess now, I have plenty of time to get used to one again.  The photo below was taken on one of the new walking bridges that were built around Battery Park City.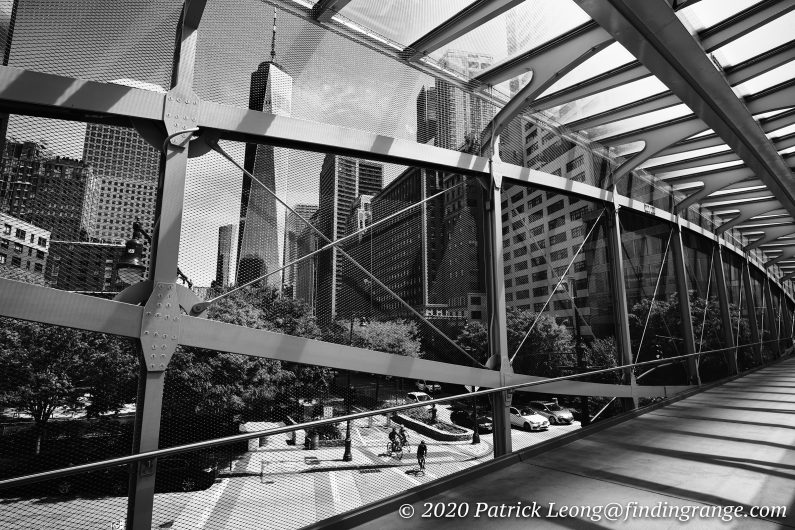 Editing wise, I sent the RAW files through Capture One.  I'm actually slowly switching again from Camera Raw in Photoshop CC to Capture One again.  I think I love both programs equally.  I feel like they both have their strengths and weaknesses.  Black and whites were also done in Capture One.
So, I hope you enjoy these photos, and thanks for stopping by.  I think I'm going to start reviewing newer gear again, if things continue to get better.  I'm particularly hoping to get the new Fuji X-T4 to review.  Currently, I still have a few gear articles and reviews coming, and I may have two done this week, so stay tuned.