Why I Prefer to Shoot With Just One Focal Length:
Hey everyone, apologies for the lack of posts.  I hurt my back in August, and I was out of commission for the entire month.  I was getting better but then it got worse.  I decided to just completely rest it for the first half of September, and now it's finally getting better.  Anyway, I have a couple of reviews coming up but I thought I'd start off with something a little less technical just to get back into the flow of things.  For nearly all my pics on my Instagram, I hashtag under my photos something related to a 50mm lens, and often times, I get asked if I truly use just the 50mm focal length for nearly my entire work.  The answer is yes.
I don't shoot with mostly one lens because I think it's cool or I'm after a challenge haha.  I do it because I find that it works better for me.  Some might see this as limiting, and I get it.  There are so many focal lengths out there to choose from that can sometimes produce vastly different effects.
↑ For my boudoir and street fashion work, this is my go to kit right now: Leica SL2 and Summilux-SL 50mm f1.4 ASPH.
But here's the thing: When I was buying more and more lenses, I was thinking I would have more ability to get more shots.  However, shooting with more equipment was just distracting for me.  Often times, swapping lenses have made me miss some critical moments.  Furthermore, if you're a photographer of people, and you do boudoir like me (No boudoir work in this article but you can check my Instagram), for instance, there's a rhythm that forms during a shoot, and often times, doing something as simple as changing a lens, can break that rhythm.  It's like stopping a song midway, and then restarting it from the beginning.
↑ This was taken with the Leica SL and Summilux-SL 50mm f1.4 ASPH at f4.
My philosophy has always been just keep things simple, and that, for me, probably started from my early days in photography.  The first real camera I ever owned was a Leica M3.  I was young at the time.  I think I was around 12 but I definitely had a passion for photography, and I remember always sneaking into my dad's room to play with his Leica gear :).  My dad received the M3 from my great uncle who passed away.  It was stored in the basement for years, and just collecting dust.  At the time, my dad had his M6, so he wasn't going to use it at all.  It would've been a waste to just let it continue to collect dust, so my dad sent it to Leica to get a CLA.  He let me shoot with it, and let me use one of his lenses: the Summicron-M 50mm f2.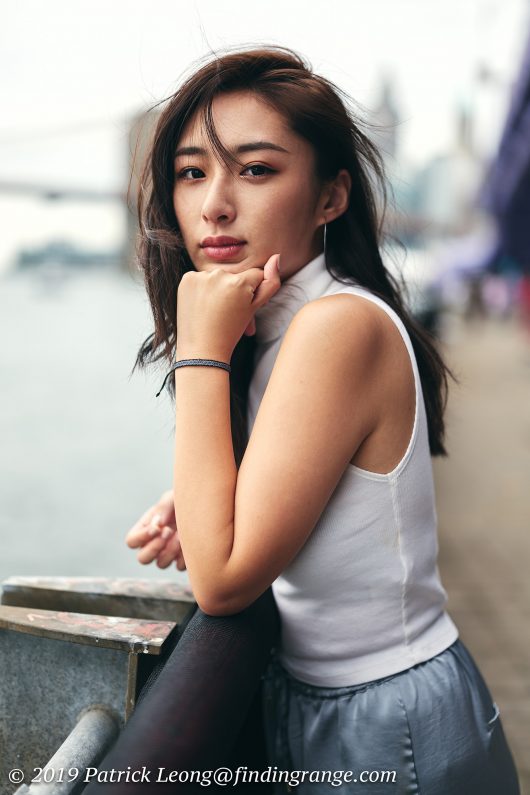 ↑ Here's a shot with the SL and the 50mm Lux set at f1.4.
I thought it was an amazing camera but at the same time, I remember feeling like I would miss a lot of shots because there was only one focal length or the lens wasn't a zoom  Well, I shot that camera with only that lens for all my years in grade school, high school, and part of college.  I shot quite a bit with just that combo.  I remember chasing down my friends to get them to model for me haha.  I'll admit the combo was limiting at first but that limitation forced me to really learn how to use a 50mm effectively, so I could get the most out of it, and at least for the content I shoot now, I feel I can do more with just a 50mm than any other lens in my collection.  I feel most of my best work comes from a camera with a 50mm lens attached or the equivalent focal length on a crop sensor camera.  I should add that when I was finally able to save up for an M6, the first lens I bought for myself was a Summicron-M 50mm f2 :).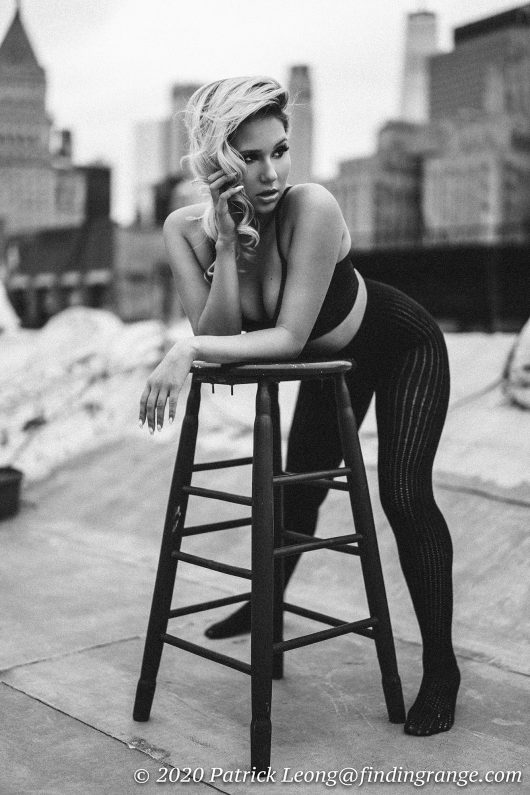 ↑ This was taken with the SL and Summilux-SL 50mm as well.
Of course, there are times when shooting with one lens just isn't feasible.  That's why my article is titled, "Why I PREFER to Shoot With Just One Focal Length" :).  For me, sometimes when I'm out shooting street, I'll bring along an 18mm lens.  For the Leica, it would be my Super Elmar 18mm f3.8 ASPH, and for the Fuji, it would be my Zeiss Touit 12mm f2.8.  The 18 and 50mm combo cover pretty much everything that I would need for a day of street shooting.  But I will say that the 50mm still gets like 80-90% of the use.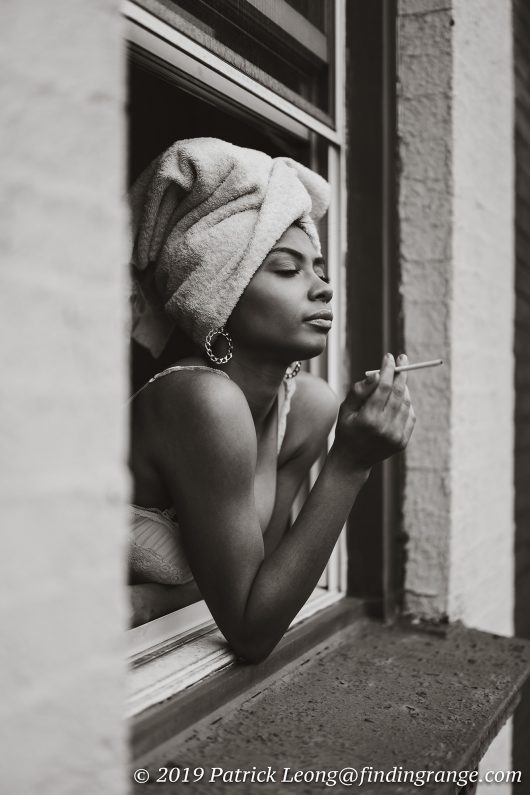 ↑ This was taken with the SL and 50mm Lux set at f1.4.
For my primary work though, I'm currently shooting with a Leica SL2 and Summilux-SL 50mm f1.4 ASPH.  Literally, almost every photo on my Instagram has been shot with the Lux.  I also have the Summicron-SL 90mm f2 ASPH, and the 24-90mm but the 90mm gets used maybe 2-5% of the time with the zoom being used even less.  I do a lot of my work in my studio, and I do have the space for the 90mm, which on a technical basis, is better for certain shots because of the angle but I prefer the 50mm focal length.  I look at technicalities in photography more as guidelines than actual rules haha.  I feel it's better to shoot with what I'm most comfortable with because in the end, I get consistently better shots.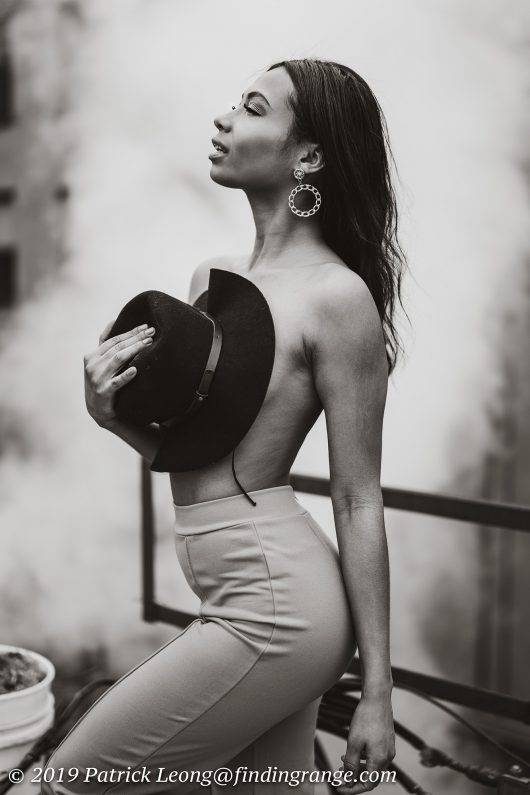 ↑ This last shot was taken on my roof with the 50mm Lux and SL combo as well.  The aperture used was f1.4.
Now, I'm not saying everyone should sell off all their gear, and stick with just one focal length.  This method might not work for everyone because people have different shooting styles, and have different subject matter. Some people might work better using multiple lenses or even systems at the same time.  The point is, you have to find what works best for you in photography.  All I'm saying is if you find yourself a bit overwhelmed with gear, keeping things simple might just be the answer.