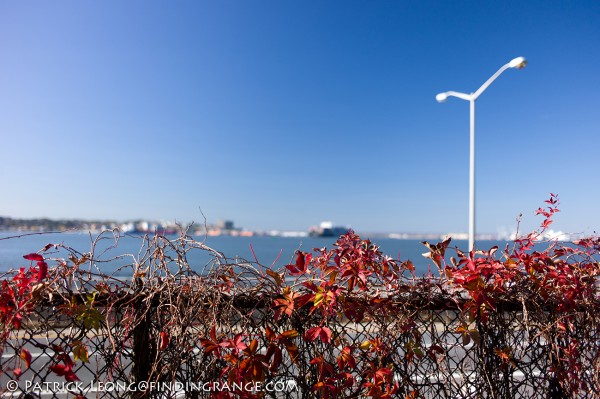 Fall has finally come to New York City.  I've been waiting for this season for quite some time, because I'm very eager to try out my 50 Summilux ASPH with the leaves changing color (I bought my copy last February, and it has quickly become my favorite Leica lens of all time).  Plus, I'm not a warm weather kind of guy (except on a tropical island), and I've been eagerly waiting for the cold to come.
So here are a few photos from a park near where I live in Bayridge Brooklyn.  All the photos were taken with my Leica M9, my 35 Summicron ASPH, and my 50 Summilux ASPH.  Not much Photoshop was done on these photos, just some slight adjustments in Camera Raw.  I can't wait to stop by Central Park later this week to see what I can get.  I might also shoot some film with my Leica M6…particularly some Kodak Ektar, which I plan on reviewing here.  Yes, I love my Leica M9 but if you read my Leica M9 review, you'll know that the M9 was my first real digital camera, and before that, I only shot with film.  The photos shot with Ektar should look awesome!  The photos should be razor sharp, and the colors should be incredible.  I can't wait :).
Anyway, I hope you all enjoy the photos, and for those of you on the East Coast, keep warm! 🙂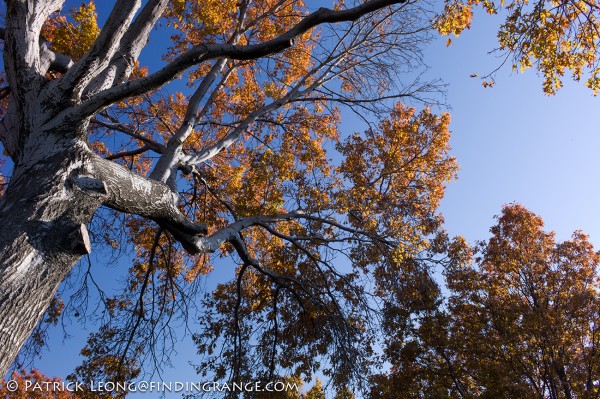 ↑ I tried out my Leica M Polarizer, which I will review shortly.  I like how some of the photos turned out.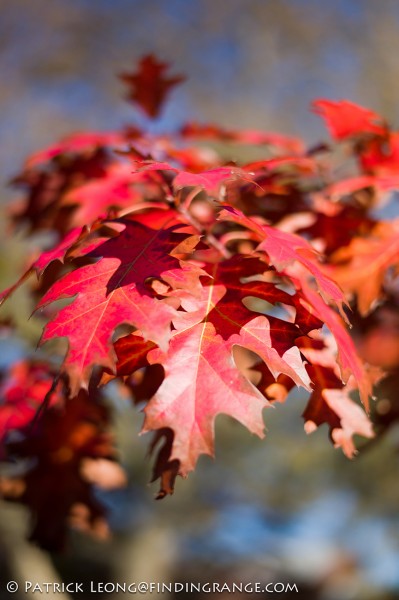 ↑ A quick snapshot shot wide open with the 50 Summilux ASPH.  This is definitely a great lens for bokeh lovers.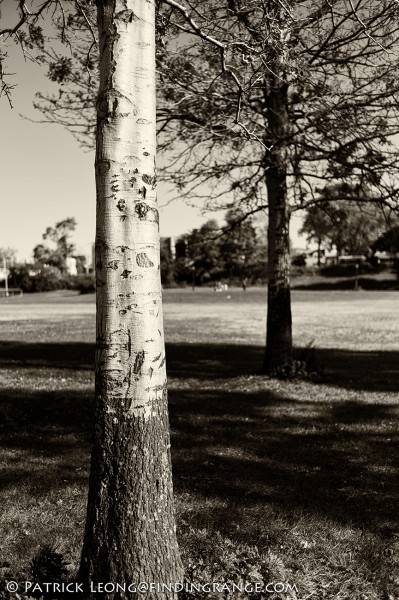 ↑ 35 Summicron ASPH wide open.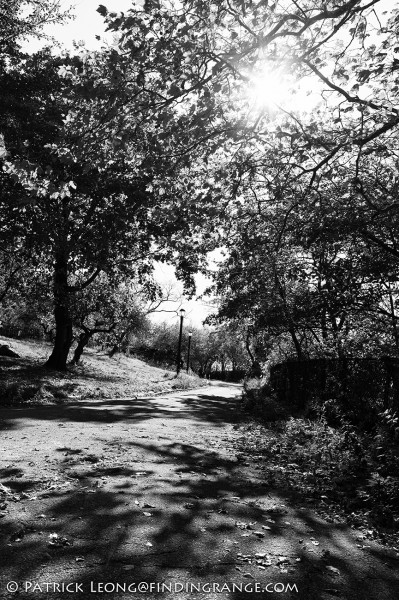 ↑ I like the effect of shooting into the sun sometimes.  IMO, Leica lenses are particularly good at this because they are so flare resistant.
↑ Beautiful colors coming out of the 50 Summilux ASPH.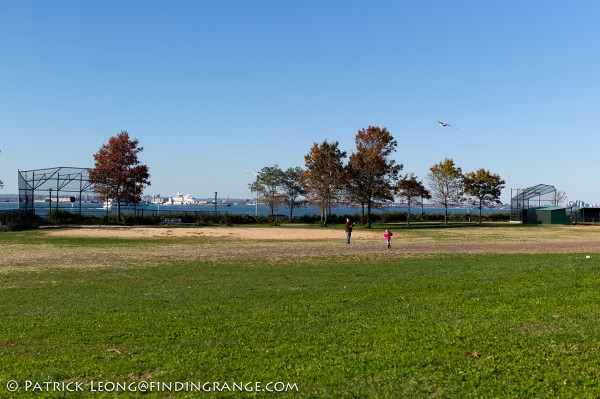 ↑ Not a cloud in the sky; it was a beautiful fall day.
At night I took the train out to eat at one of my favorite places in Chelsea: Tebaya.  It's a really small Japanese takeout/restaurant place but it has the best chicken wings that I've ever had.  Don't get me wrong; the rest of the stuff on the menu is really good as well.  But the chicken wings are awesome!  It's actually what they're famous for.  If any of you go down there, look for the Teba chicken wings on the menu.  From what I've heard, they fry the wings twice in soy oil to remove most of the fat, and keep in the juices.  Then they add their teba sauce, black pepper and sesame.  The result is a crispy, juicy, but at the same time a little saucy chicken wing that's seriously out of this world.  Check out the photos.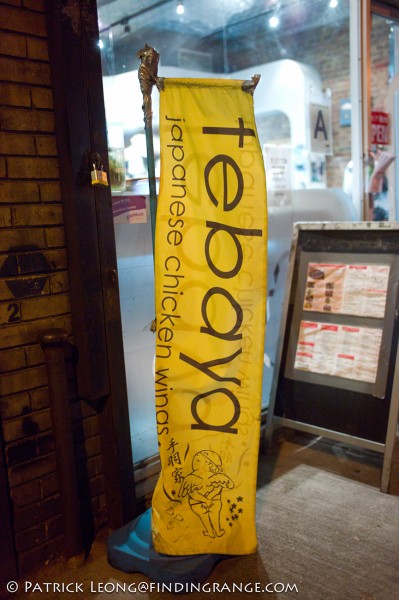 ↑ This place reminds me of some of the cool little restaurants I came across when I went to Tokyo.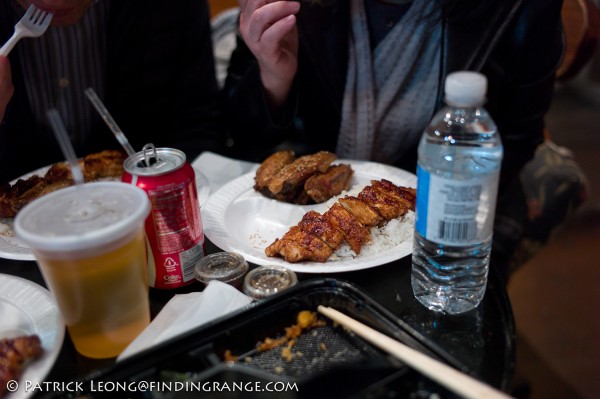 ↑ You can order whole meals such as this one for a decent price.  It's really filling too.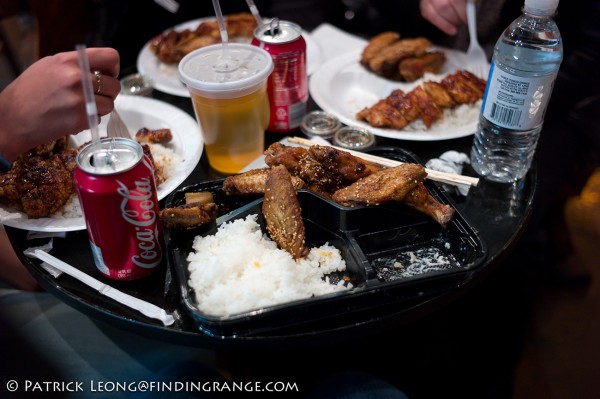 ↑ The Teba wings :).
A side note: If any of you are visiting New York City, IMO, you should be looking for restaurants like these.  I ran into a tourist the other day at Starbucks because he was curious about my Leica M9.  We started talking and he was telling me about his negative experience in TGIF (the restaurant).  Come on!  If you visit NYC, you gotta try something unique that the city has to offer :).  Anyway, last pic.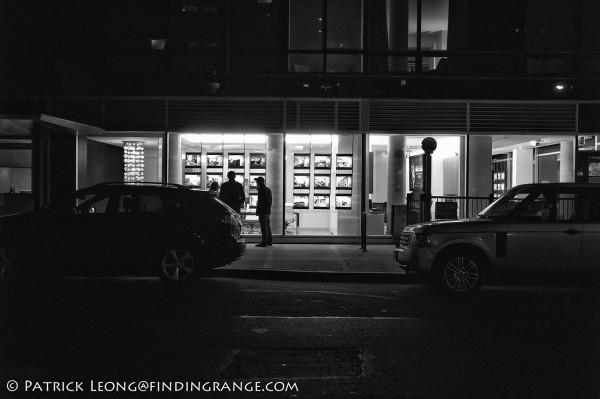 ↑ Pretty high tech for a real estate office.