More Photos of Japan With the Fuji X100 (short post):
I can't believe Christmas is this Sunday.  Where does the time go?  Anyway, I have more photos from Japan today taken with the Fuji X100.  This is going to be a short post because…well…I have to finish my Christmas shopping :).  I'm a big procrastinator :).  For those who haven't seen parts 1 and 2 of my Tokyo Japan posts you can find Part 1 here and Part 2 here.  I have a lot more photos in those posts, and they will give you a little more of an introduction if by chance, you're first visit to findingrange.com is through this post.
A Little About The Fuji X100:
Processing the photos my dad shot of Japan has really renewed my interest in the Fuji X100.  While it's no Leica M9, the files coming out of the X100 are fantastic especially for the price.  And since we're on the topic of price, don't forget, you're only paying $1200 for the Fuji versus $10,000 for an M9 and 35 Summicron ASPH.
One thing that I've been messing with is the Macro feature on the Fuji X100.  I know the Macro mode on the X100 is not a true 1:1 ratio like that on DSLR's.  But for a rangefinder style camera (don't forget, the X100 is not a rangefinder), having the macro mode allows a person to fill the frame.  Don't forget, I've been using Leica M cameras since I was 12.  It's not exactly easy to shoot macro with a Leica M :).  I love shooting an up close portrait, and I really like to fill the frame.  Yeah, I know it's a 35mm lens equivalent (wide angle) but I don't care…it still looks cool :).  Anyway, I'll be talking about the Macro feature more extensively when I write up my review of the Fuji X100 soon.  For now, here are some photos from Japan.  BTW, if any of you like what I have here in this blog, you can "like" my Facebook Fanpage on the top right corner of my blog!  You can also "like" each post on the bottom.  It helps support this site :).  Thanks for your support!
↑ Omotesando Hills mall in Harajuku.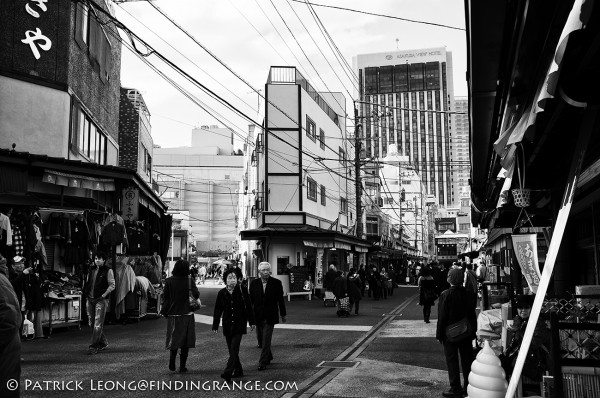 ↑ Asakusa streets.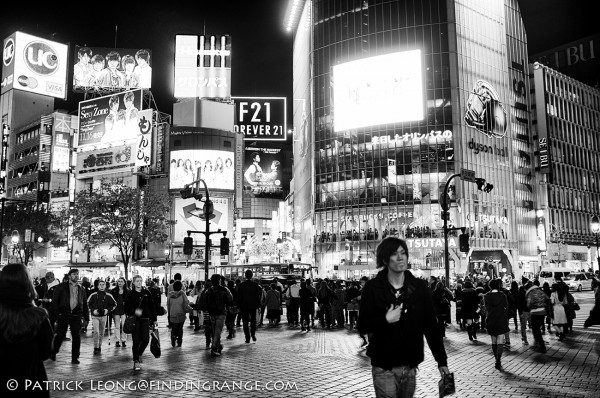 ↑ Shibuya at night.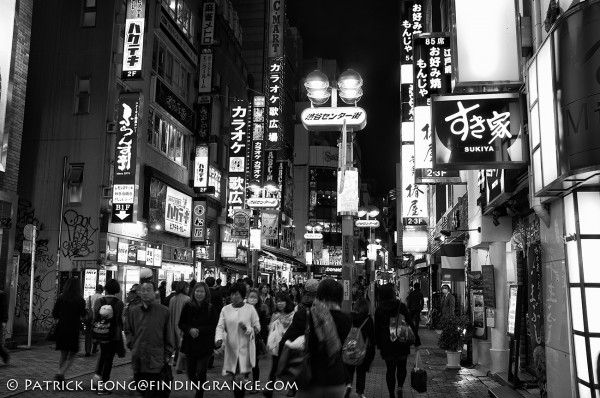 ↑ Shibuya again.
↑ Lake Ashi.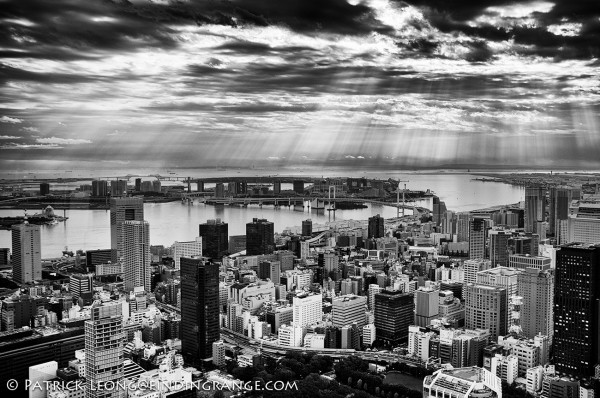 ↑ I put this photo in my first post about Japan but I love it.  For those who want to see the rest from where this one came from go to Part 1 here.