Leica X Typ 113 Review:
The ever growing fixed prime lens compact camera scene is filled with many competitors these days all fighting for a piece of the pie.  Manufacturers like Fuji, Sony, Nikon, and Sigma just to name a few, each have their own unique take on what a high quality non-interchangeable lens compact camera should be.  To stay competitive, Leica updated their X line by introducing the new Leica X Typ 113 (B&H Photo/Amazon).  They have kept the main characteristics and formula that have made the predecessors of the X line successful, such as, simple and direct layout of the controls but they've also brought along some much needed serious upgrades like the new Summilux lens to help it differentiate itself and therefore, stay competitive with the rest of the pack.
Leica X Typ 113 Build Quality:
If you're familiar with previous Leica X cameras, one of the first things you'll notice is the X Typ 113 has a new body, which looks to be similar to the X Vario's.  For the most part, I actually like this frame better than the previous version.  It has cleaner lines, and it looks more modern overall but at 2.9 by 5.2 by 3.1 inches, it's rather on the large size, especially for a compact camera.  I compared the Leica X to my M240, and while the X is more compact, it's not by much.  But at 451g (which is close to the X100T's 400g), the camera isn't heavy, and combined with it's body shape, I find it is very comfortable to hold.  I know this has nothing to do with how it takes pictures but it's also worth mentioning that the Leica X Typ 113 is a beautiful looking camera and personally, I don't think the photos do it justice.  It comes in two colors: black and black leatherette (as shown here), and a silver version with brown leatherette, which would be my personal choice.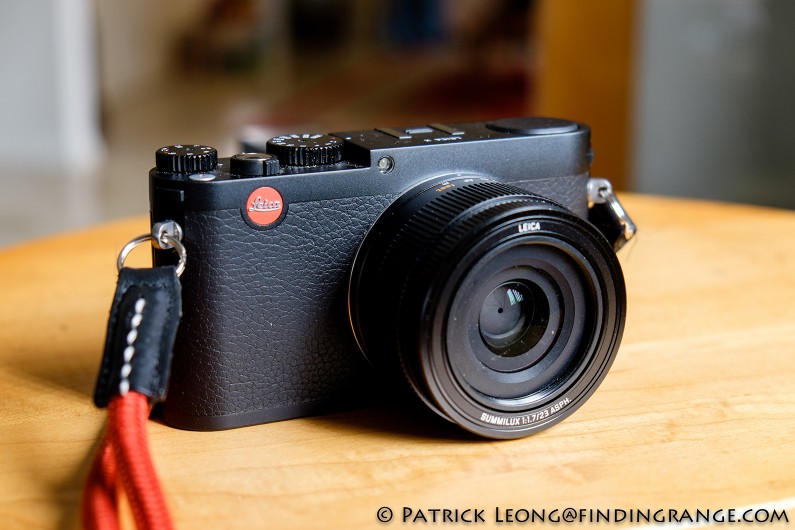 ↑ The Leica X Typ 113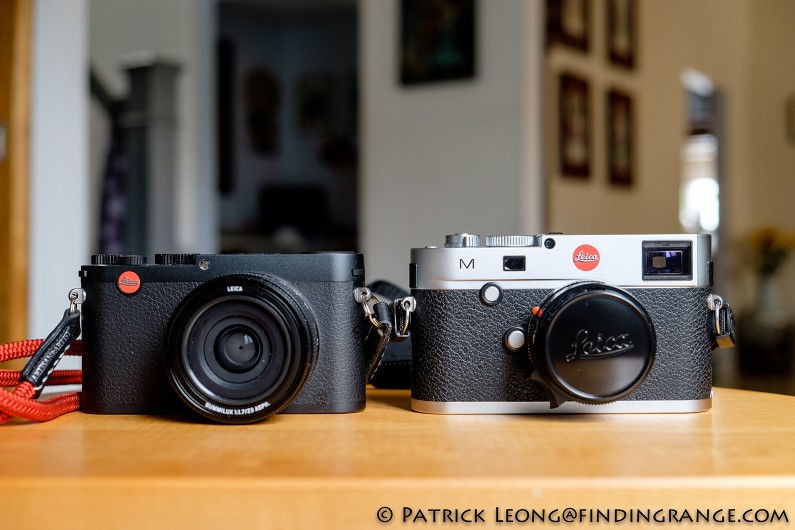 ↑ Sizes compared: X Typ 113 vs. M Typ 240.
The Leica X Typ 113 is also a very solid camera being that its top and bottom plate are made out of aluminum and the center made out of magnesium alloy.  It's a light camera but don't let the lightness give you the impression that this camera is not well built.  There are no loose parts, no creaks, no flexing, and no rattles of any kind; everything on this camera feels very precise, refined, and very well put together.  Even the pop up flash, which can be a pretty dinky part on some cameras, feels well engineered and thought out.  Some may complain that the battery compartment is plastic but it's plastic on many cameras some costing even more the Leica X.  But while it's plastic, it literally fits perfectly into it's slot with no play.  There's very little gap between the cover and the body itself.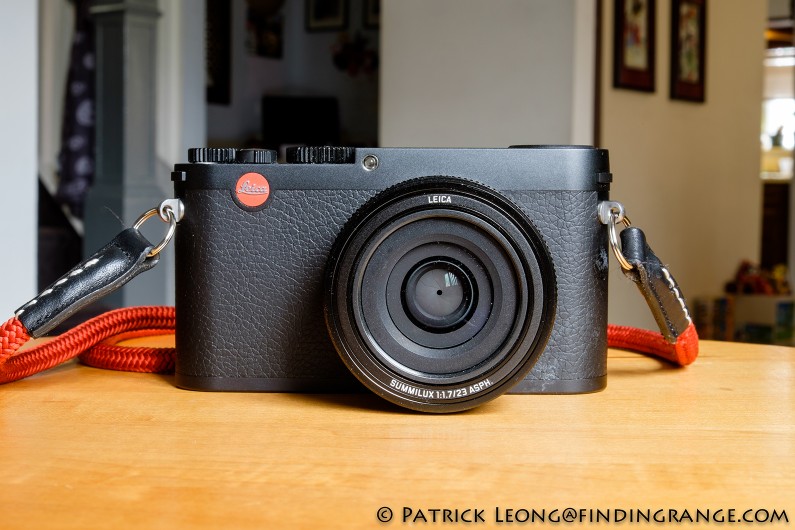 ↑ Front view of the Leica X Typ 113.
Everything is also neatly placed on the camera; there's no clutter, no unnecessary buttons or switches, and nothing that looks out of place.  You probably won't even need to read the manual because everything is so intuitively placed.  Everything follows a simplistic and direct approach, which is a characteristic Leica is really good at doing.  The menu is easy to navigate, especially since you now get to look at it through a 3 inch 920,000 dot LCD screen (which is also from the M 240) versus the older 2.7 inch 230,000 dot display of the X2.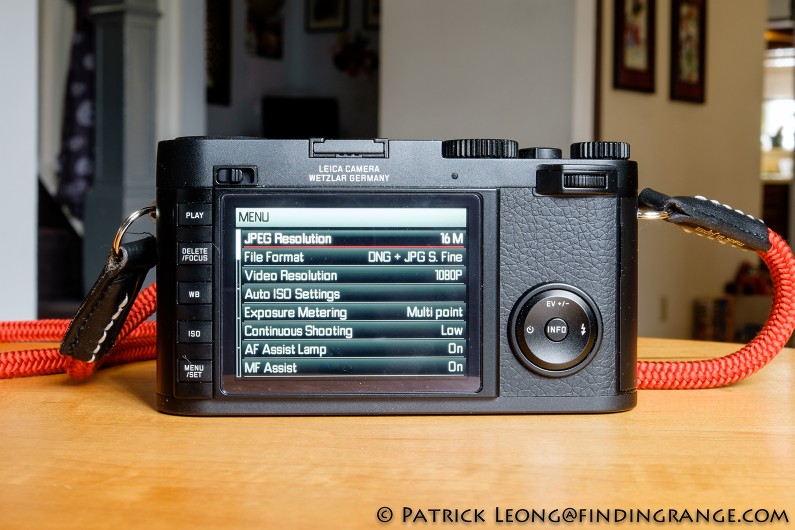 ↑ Back view of the Leica X.
Overall, the Leica X Typ 113 (B&H Photo/Amazon) is a well manufactured camera with the only major complaint being that the back buttons and the scroll wheel are too light to the touch at least for my taste.  Like the M 240, the Movie Record Button is placed right next to the shutter button, which isn't the problem.  The movie button has never been in the way on the M240 and not once have I ever accidentally pressed it.  I forget the button is even there, which is a good thing because it means it is not obstructing me in any way.  On the X, it's a different story.  I don't even have to press it by accident with the tip of my index finger.  It's soft enough that it only requires the middle part of my index finger resting on the edge to activate it.  I missed a few photographs because when I was about to take the image, I was already recording in movie mode.
But on a better note, the dials that control the shutter speed and aperture click nicely and stay securely in place.  I know some might be wary of the aperture dial on the edge of the top plate because on some cameras, it can be easily moved.  I've owned many Fuji X Series cameras, and I've experience this problem from several of them.  I've been using the Leica X Typ 113 for months now, and so far, I've not accidentally moved the aperture dial at all.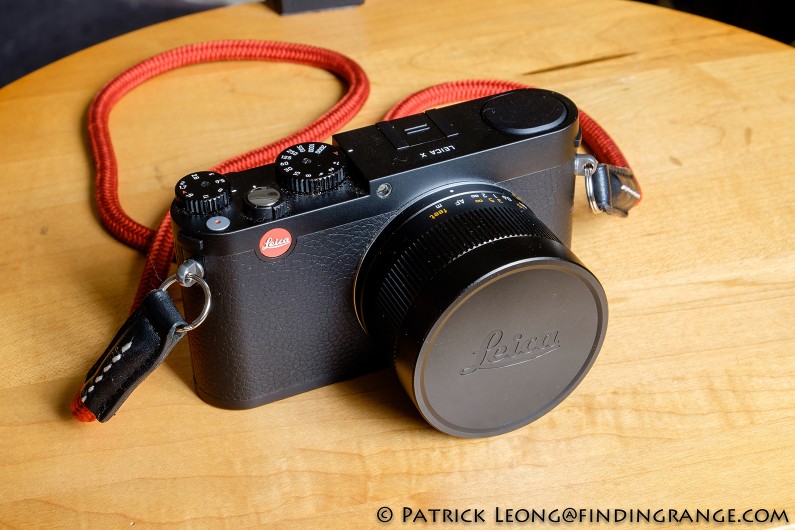 ↑ The Leica X comes with a metal lens cap.  Notice the main controls are easily accessible on the top plate of the camera.
Leica X Typ 113 Image Quality:
If you really want some great image quality from a compact camera, the X should definitely be something to consider because in my opinion, it really excels in the IQ department.  With a 16.2 MP APS-C sized sensor, which is a sensor size that can be found in some DSLRs, image quality from the Typ 113 is excellent.  Photos are contrasty , colors are beautifully and faithfully reproduced, and images have a nice, vivid, and crisp look to them.  The last time I used a Leica X camera for a considerable time was when I had the X1 in my hands.  The autofocus left little to be desired but even with that issue, I really enjoyed using the X1 because I found the images that it produced were fantastic.  If anyone else enjoyed previous X cameras, then you can be sure that this new X will not disappoint.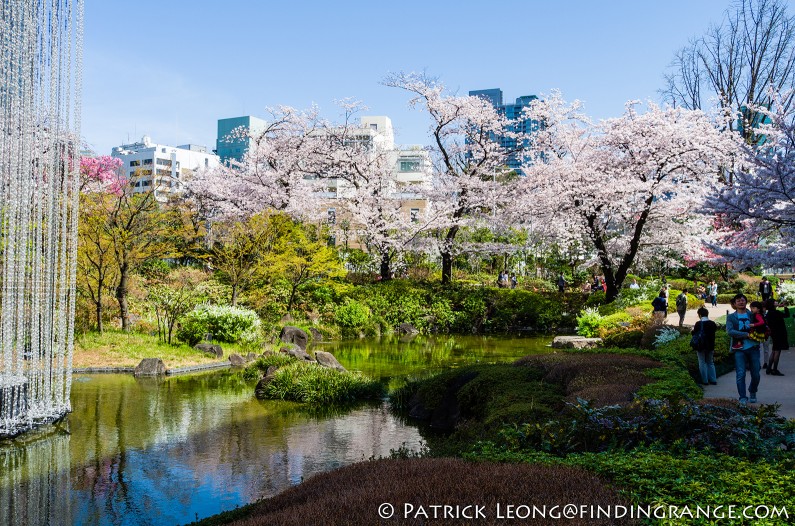 ↑ Spring time in Tokyo.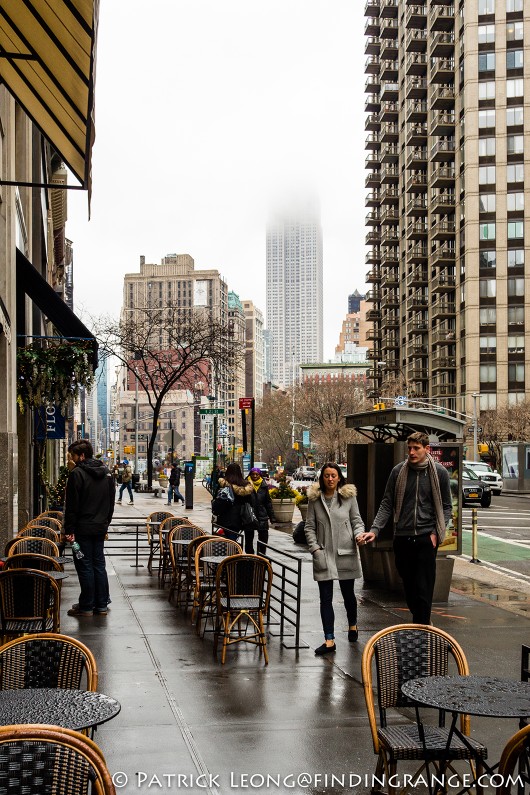 ↑ Early morning in the Flatiron District.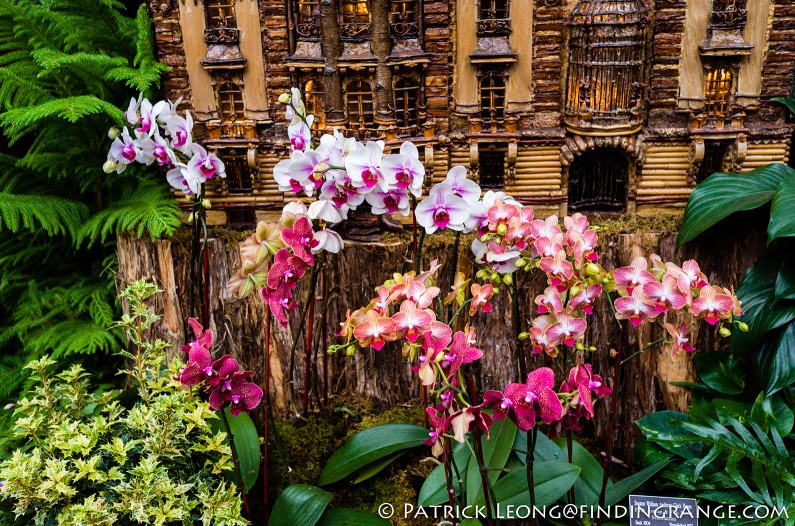 ↑ If you find the right subject, the colors can really pop with this camera.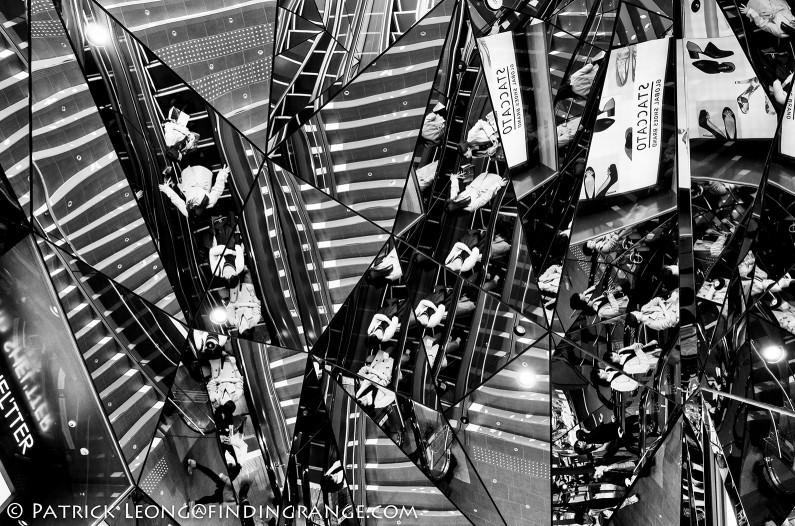 ↑ Harajuku, Tokyo.
High ISO is also quite good with plenty of detail retained even up at the higher ISO settings although at around 6400 ISO, it can get a little noisy depending on the situation.  However, you will still get totally workable files.  I was doing a lot of indoor shooting at the Holiday Train Show in the Botanical Garden, and had absolutely no problems shooting at 1600 or even 3200 ISO if necessary.  I was very happy with the results.  In Japan, particularly the Robot Restaurant show, I was forced to use 6400 ISO to capture fast moving subjects in very dim lighting and it performed admirably.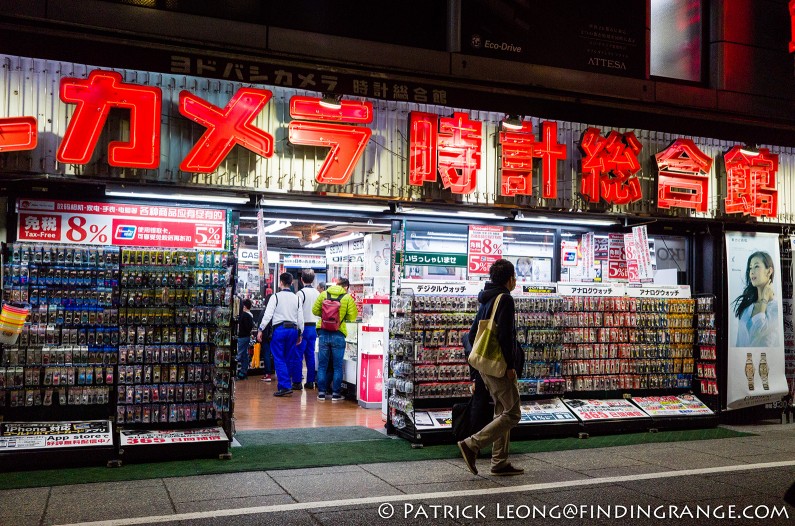 ↑ At 1600 ISO, the files are still very clean.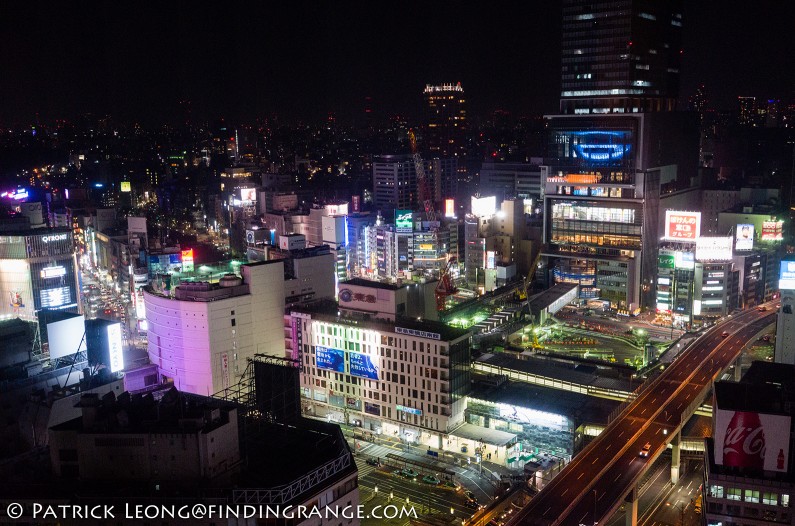 ↑ At 6400 ISO.  This was also shot through a dirty window.
Since we're on the topic of image quality, let's discuss the new 23mm F1.7 Summilux ASPH, which by the way, is quite a sharp little lens.  It's tack sharp in the center at F1.7 and as you stop down, image quality does improves slightly, and I say slightly because it's already very sharp in the center and unless you're pixel peeping, it shouldn't make much of a difference.  Besides sharpness, I find photos taken with the X to look more organic and less clinical, which is what I prefer.  In other words, things look less digitized.  There's also a nice depth to the photos. I've noticed that both these attributes were particularly prominent when taking portraits or candids with the Leica X.  What would make this camera even better is if they took off the anti-alias filter but as of now, there really isn't much to complain about in terms of image quality.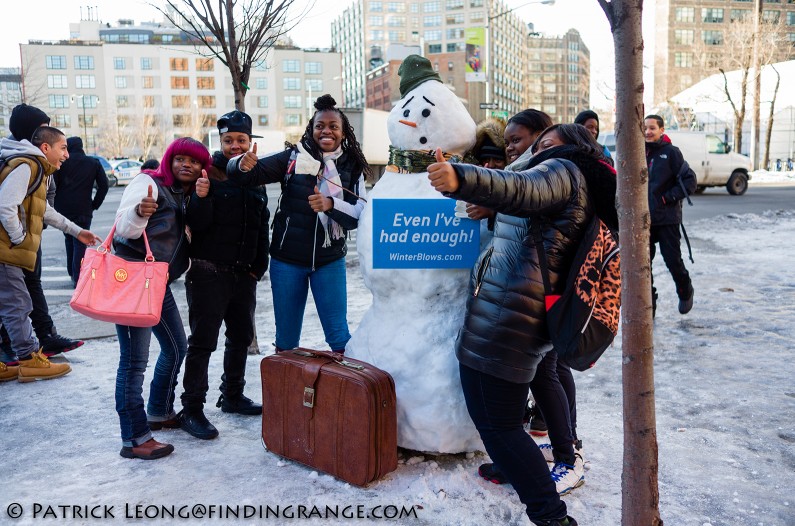 ↑ Downtown Manhattan.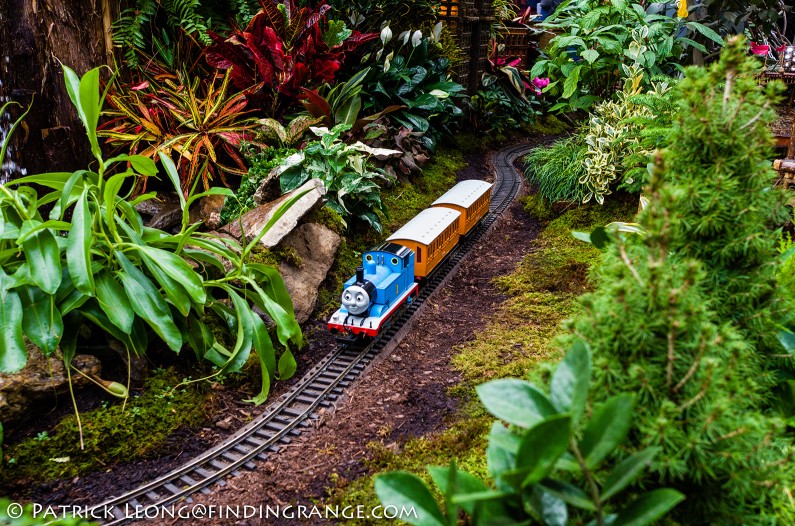 ↑ The Holiday Train Show at the New York Botanical Garden.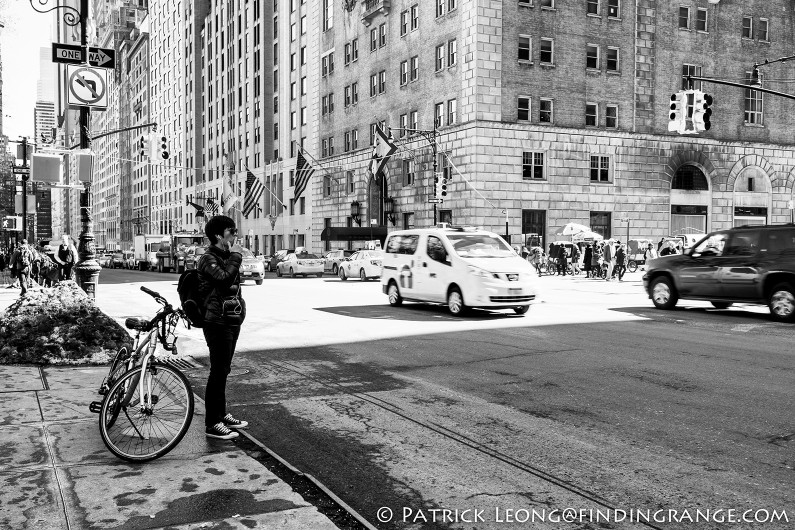 ↑ Somewhere near Central Park.
As for it's aperture speed, many wanted a faster lens for the X line and Leica finally delivered.  It's also one of the features that differentiates the Leica X from other cameras in its class.  However, there was a price to pay for the extra light gathering capabilities of this lens and that price is size.  Together, the new Summilux and the slightly larger body does make the new Leica X Typ 113 noticeably bigger overall than the previous X2.  But the good news is the camera and the lens aren't heavy, so the X won't slope forward when you have it around your neck.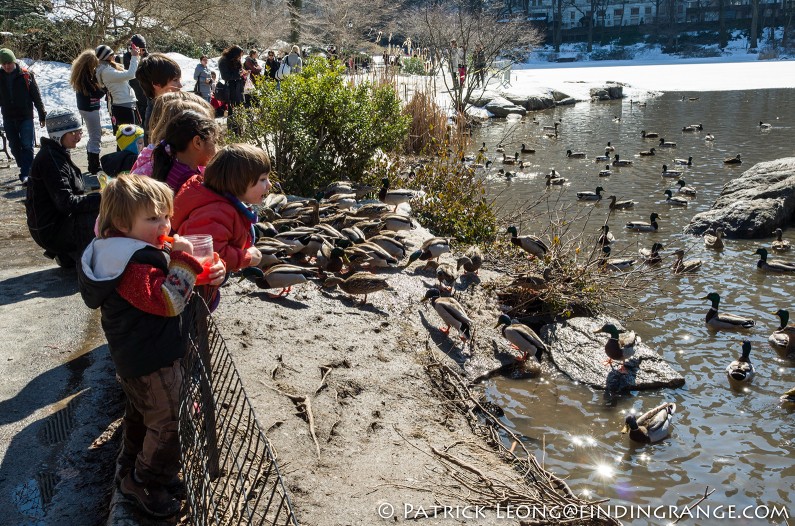 ↑ Central Park when the ice finally started melting for the first time this year.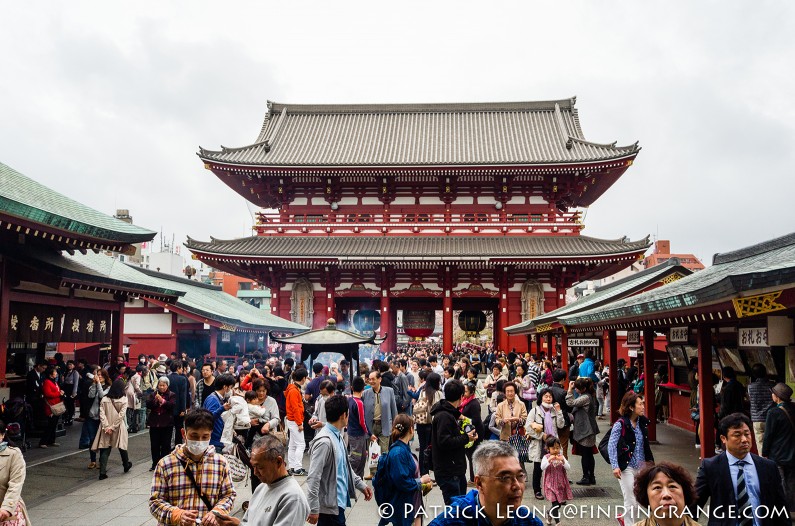 ↑ Sensoji Temple, Japan.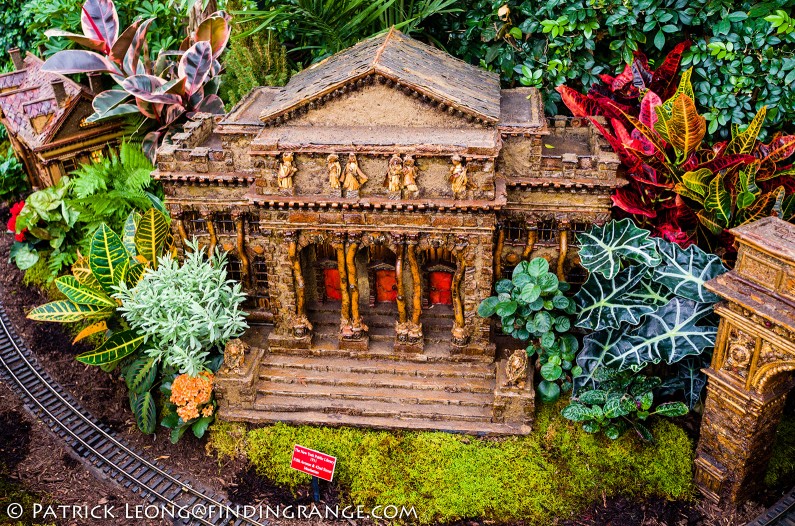 ↑ More from the Holiday Train Show.
Another point worth mentioning is the new Summilux is not always capable of shooting at its widest aperture.  The aperture will automatically change between F1.7 to F2.8 in the close-up range at distances of 0.2 to 1.2m to the subject.  The good news is the aperture doesn't change straight from F1.7 to F2.8.  It gradually changes as you get closer.  For example, it will change from F1.7 to F2.0 and F.2.2 until it reaches F2.8 at its closest focusing distance.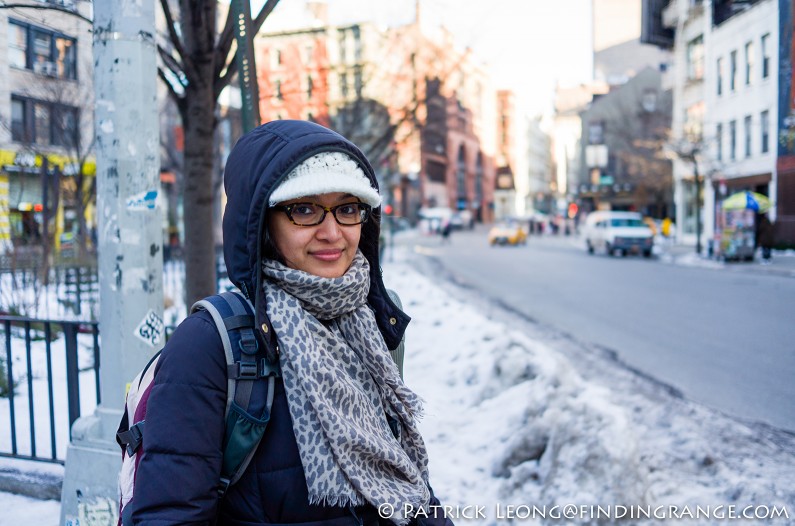 ↑ This is about as close as you can shoot at F1.7.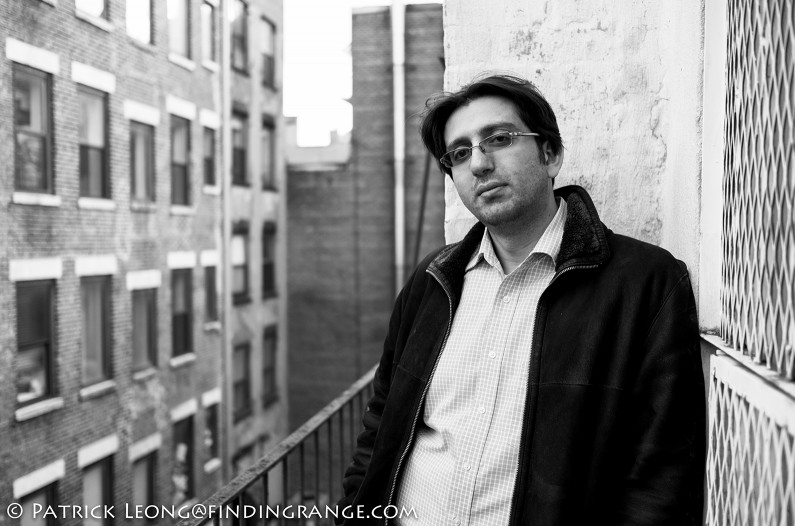 ↑ Another F1.7 example.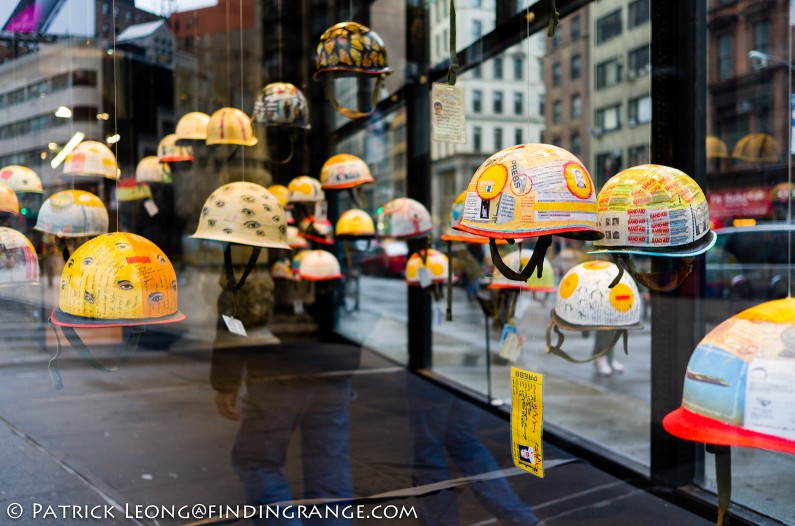 ↑ Here's one more photo taken at F1.7.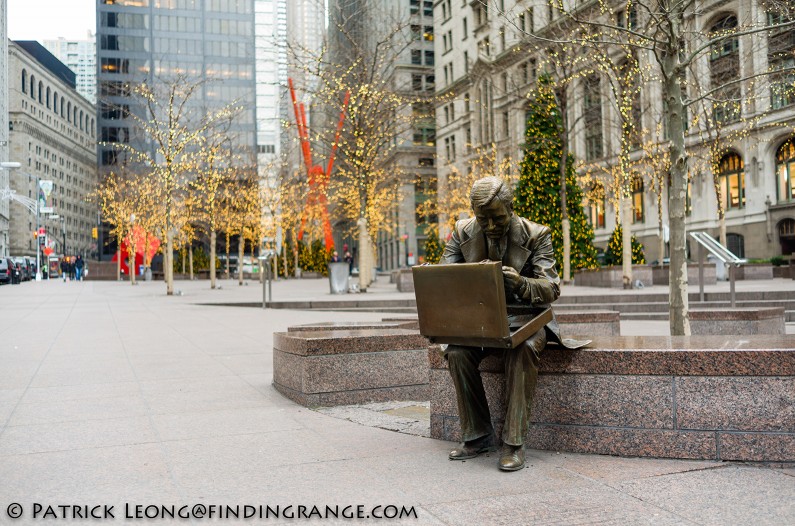 ↑ Last photo taken at F1.7.
I would've preferred to have the widest aperture stay constant or at least have the ability to get closer before it starts to change but to me, it's not such a major issue that it would prevent me from buying the Leica X Typ 113.  First off, most people aren't going to buy this camera for macro work.  If you need a camera for a lot of macro photography there are plenty of other less expensive and better alternatives.  It's also worth mentioning that a 35mm equivalent focal length isn't great for such close up work either.  The truth is, in practice the change in aperture became a non-issue for me.  In other words, I didn't even think about it when I was using it.  For what the Leica X is really designed for, you will be able to use the F1.7 aperture for most of your photos.  Plus, bokeh doesn't really suffer as much as one would think because of the automatic change in aperture.  At the closest focusing range, even F2.8 will produce a photo with a nice shallow depth of field.  Speaking of bokeh, in my opinion, this lens produces very smooth, creamy, and clean out of focus backgrounds.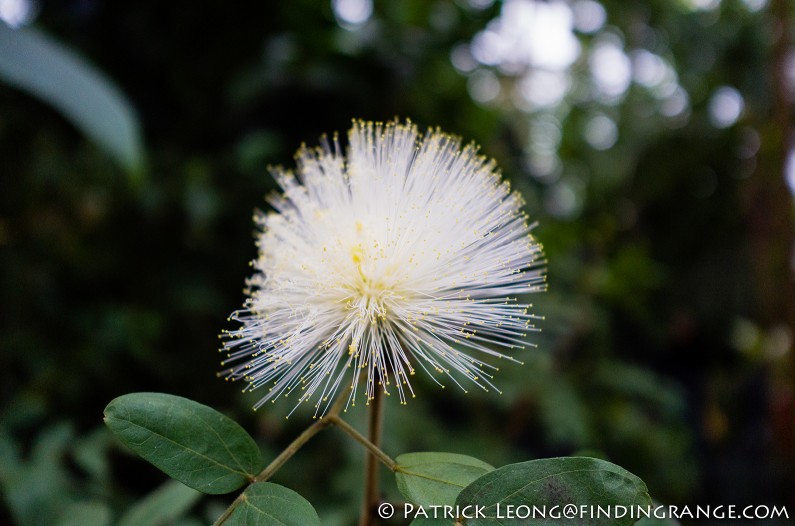 ↑ This was taken closer than the other photos, so the camera adjusted my aperture to F2.8.  As you can see, there's still plenty of shallow depth of field, and it's still very smooth looking.
Overall, the 23mm F1.7 Summilux ASPH lens is an excellent lens for the Leica X Typ 113 (B&H Photo/Amazon) because it makes the camera more versatile and capable than any of its predecessors.  It would be nice to have a higher shutter speed other than 1/2000 of a second or/and a built-in ND filter because of the extra light gathering capabilities but I won't complain because Leica was able to put a faster lens on the X camera which I'm sure many appreciate.  Plus, an ND filter can be easily purchased.  I'm not a fan of the size of this lens but the Summilux seems to just suck in light from everywhere even when I think there's just not enough light to take a decent photograph.  I really find it's an excellent match with this X camera.  It's great to be able to shoot in dimly lit situations with a lower ISO setting.  It's also really nice to get a shallower depth of field when you want it.
The Autofocus System of the Leica X Typ 113:
As for the autofocus, it's quick, silky smooth, quiet, and perfectly fine for daily shooting of a variety of subjects.  I have not done a comparison but just based on feeling, I would say it's around the speed of my Fuji X-E2 with some areas where the Fuji wins and some where the Leica wins.  Obviously it also depends on what lens the Fuji has mounted as well.  The point is, it's totally useable.  The Leica X will not have the same autofocus speed as something like the Olympus OM-D but it's definitely better in every way than the X1's autofocus.  Of course, that's not really a fair comparison, since the X1 is a first generation camera and a few years older.  Overall, it can search a bit in very dim lighting but I found the autofocus perfectly okay for my needs, and the situations that I would be using this camera in.  It actually did pretty good in the robot show I mentioned earlier that presented two big obstacles: fast action, smokey background, and a very dimly lit area.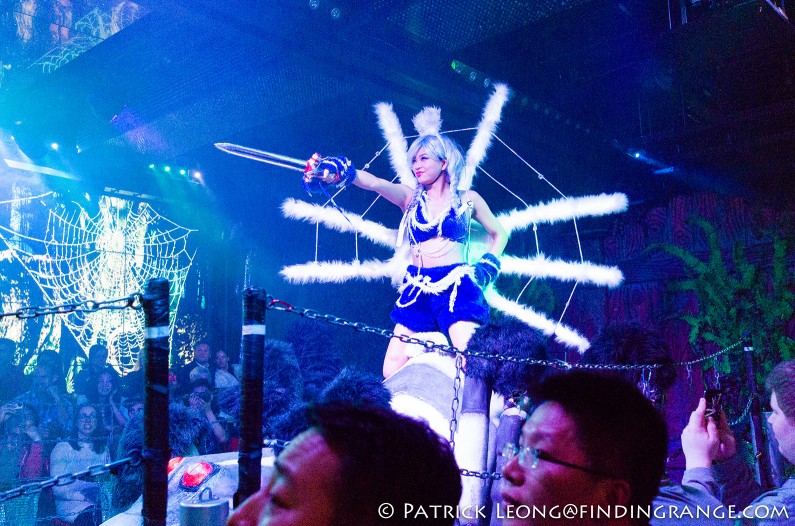 ↑ I had to crank the Leica X up to 6400 ISO to capture all the fast action in this dark, smokey setting but as you can see, it was still able to focus on the subject.
Manual Focus With The Leica X Typ 113:
As for the manual focus, I never found much joy in manually focusing any autofocus camera.  In fact, rarely do I even speak of manual focus in one of my autofocus capable lens reviews but it's worth mentioning in this review because focusing manually is actually a very rewarding experience with the Leica X Typ 113.  Quite frankly, I wish all autofocus lenses had the ability to manually focus like the X Typ 113.  The focusing ring (which has hard stops on both ends) is quite smooth with just the right amount of resistance to make it feel very mechanical like a true manual focusing lens.  It's surprising but it's a pleasure manually focusing this lens.  It might not have the same focus feel as an M lens but this is pretty much as close as one can get to how it will feel like to focus a real manual focus lens on an autofocus system.  It's something definitely worth trying in person to see what I mean.  I found it so pleasant to use that I was actually using it quite a bit while I was testing this camera.
To help you accurately focus, the Leica X magnifies the center of your subject as soon as you turn the focusing ring.  This "magnifying glass function" works really well.  Still, I would've liked a focus peaking option as that's my favorite electronic focus aid on any camera.  While manual focusing with the X Typ 113 is quite easy and rewarding to use, I still suggest buying the Visoflex for the complete experience.
The Visoflex Typ 020 for the Leica X Typ 113:
As many of you know, the Visoflex is the external EVF that is an optional accessory for the Leica X.  The X Typ 113 is quite a capable camera and to me, I think a great camera needs a viewfinder.  It's easier to compose an image, it's easier to see in bright daylight, and in the case of the X, it's easier to manually focus.  Plus, I just don't feel right holding up a $2,000+ camera out with my arms extended to photograph with the LCD screen.  So, the Visoflex Typ 020 is pretty much a "must-have" accessory in my eyes.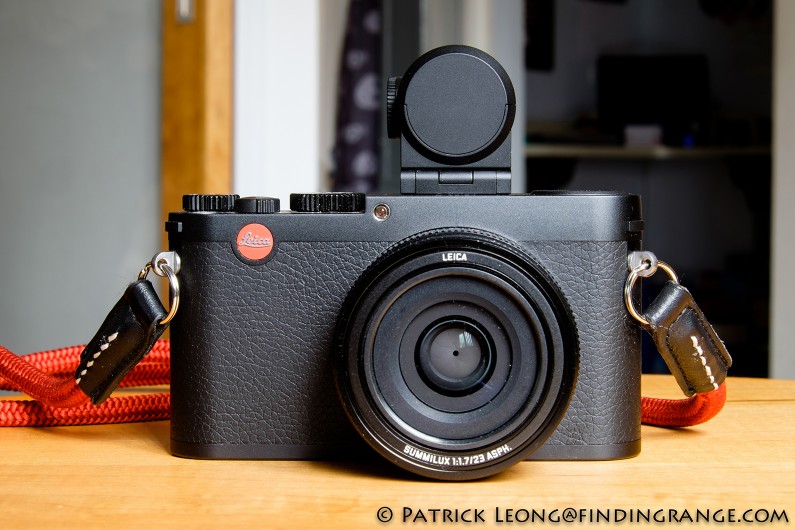 ↑ The tilt function of the Visoflex is useful but the viewfinder makes the camera larger.
Personally, I think an internal viewfinder (whether optical or electronic) should've been built into the X.  I would even pay more than the current asking price (since I would already have to purchase the optional EVF anyway) for one.  There are other cameras like the Sony RX1 that also do not have a built-in viewfinder but for around $1,300, the Fuji X100T has a great built-in hybrid viewfinder.  I had the original X100 and I loved that viewfinder.  Plus, I would imagine that with a built-in viewfinder, the camera would still be smaller than the X with the Visoflex on top of it.  It might not look like it in the photos but the Visoflex is rather large and because of its shape and size, the camera took more room in my bag than I thought it would.  But one characteristic that does make the Visoflex great is the tilt function feature.  It made composing my images a lot easier.
Leica X Typ 113 Verdict:
I've actually been a big fan of the Leica X line since the X1, so I was definitely eager to see what Leica changed or improved in the new X Typ 113.  I know the X is not perfect.  Like every other camera out there, it's got its own quirks.  For instance, some of the buttons should not be so light to the touch or at least have some sort of raised guard around them.  It would also finally be nice to see a built-in viewfinder on an X body or possibly a more compact external EVF.  Even the new D-Lux Typ 109 has a built in viewfinder.  The camera is also expensive, especially if you add the built in viewfinder.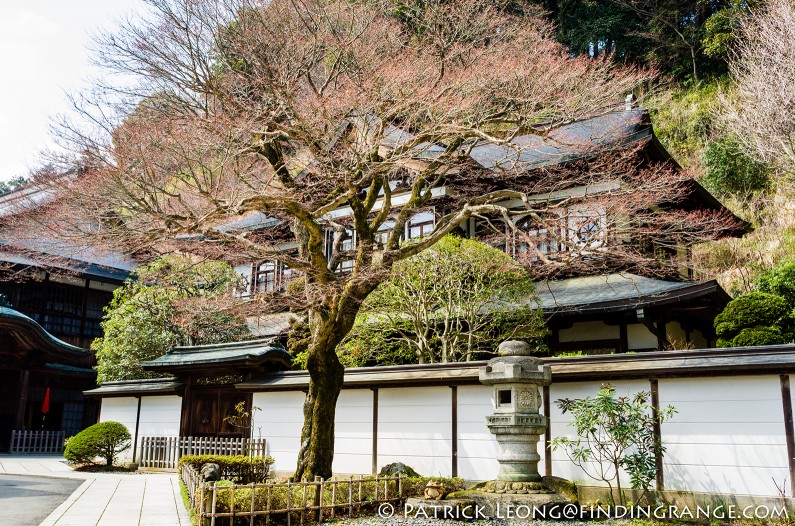 ↑ Mount Takao in Japan.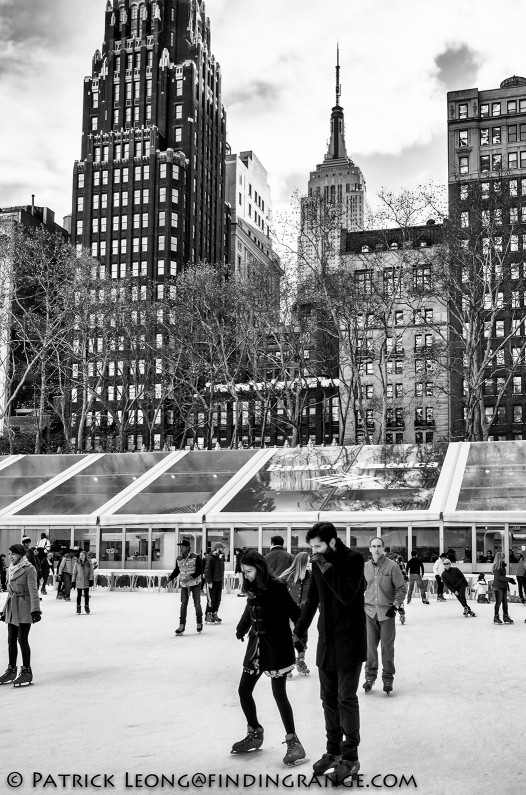 ↑ Bryant Park.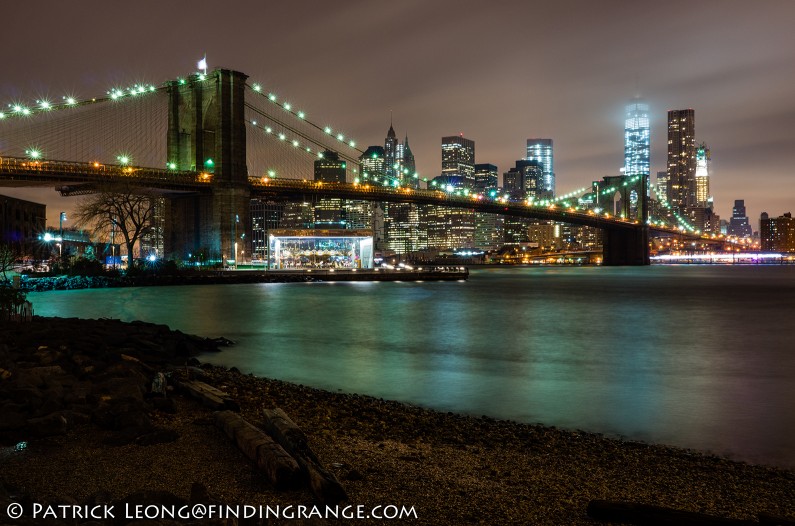 ↑ Manhattan on a very cold night.
But the Leica X Typ 113 does have a certain charm to it, and it also has a lot of great qualities.  For one, while the X is expensive, there is no denying that it is a high quality product.  Everything feels well-engineered from the way the flash pops up to the way the manual focus ring turns.  Speaking of the focus ring, it is simply a pleasure to use.  There's also a nice, solid feel to this camera.  The ergonomics and controls are fantastic in that they are direct, simple, and intuitive.  Leica has always excelled at this and the X is further proof that they still have it.  If I have to go into the menu, it's straightforward and easy to navigate.  There's no unnecessary functions or buttons that litter the camera.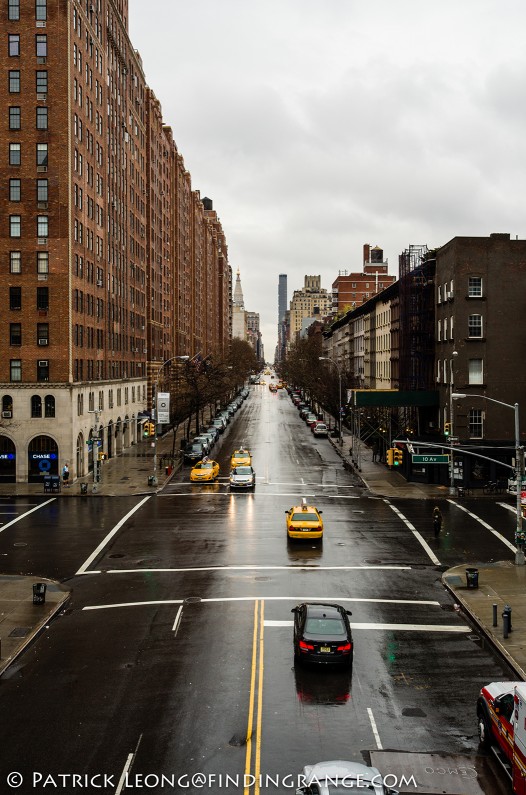 ↑ Chelsea.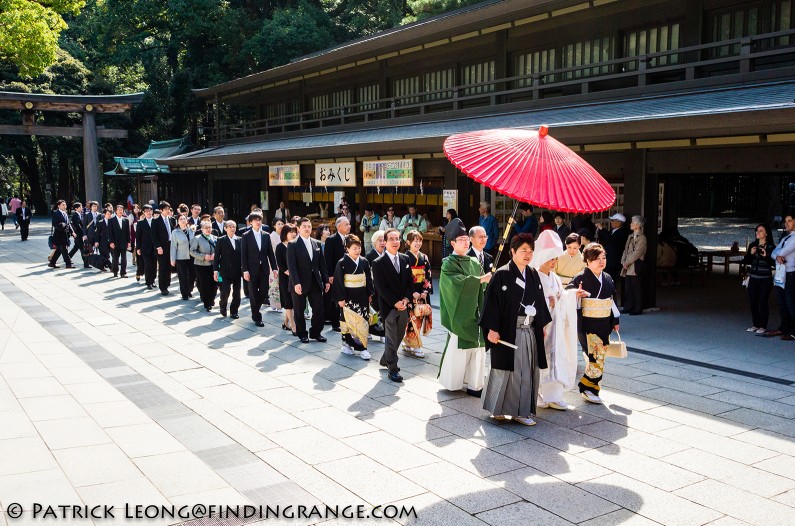 ↑ Meiji Shrine in Harajuku.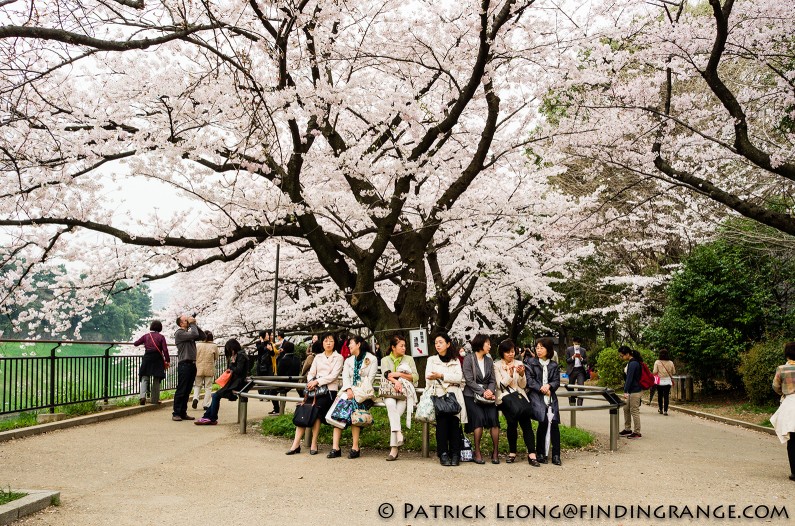 ↑ It turned out that I picked a good week to go to Japan because while I was there, it was peak cherry blossom season.
To top it off, the X is an extremely capable camera that also produces stellar image quality, and when you combine that with a fast F1.7 lens, you have a camera that is quite versatile in the non-interchangeable lens camera category.  The image quality is good enough that if you wanted to, you could technically just use the Leica X as your main camera (that's if you don't mind having only one lens, of course).  For the sake of carrying as little as possible, my dad actually recently sold off his X-Pro1 gear and replaced it all with just the X.  He owned a few lenses for the Fuji but really was only a one lens kind of guy, so he's perfectly happy with the Leica.  Overall, if you're in the market for a high end compact, the Leica X Typ 113 should definitely be on your short list of cameras to consider.
That's it for my review.  I hope you enjoyed it.  If you're considering buying the Leica X Typ 113, and my review helped you decide, please consider supporting this site by purchasing from one of the links below.  Thank you for your support!