Adding to My Fuji X Series Collection:
As some of you may know from my Instagram, I've added to my Fuji collection recently.  I purchased two new lenses: the XF 35mm F1.4 and the XF 56mm F1.2 APD.  I've been thinking about the XF 35mm for months and my decision to get the XF 56mm APD was kind of influenced by my experience with the XF 90mm F2.0, which I recently reviewed.
I actually owned the XF 35mm F1.4 R lens before.  I bought the lens when it was first released with the X-Pro1 but I ended up trading it in for another piece of gear.  There was nothing wrong with it; in fact, it was and still is one of my favorite Fuji X Series lenses.  To me, the combination of size, focal length, excellent optics, and price make the XF 35mm just about perfect.  It's just at the time, I had two 50mm's for my Leica M, and if I really wanted a 50mm equivalent for my Fuji, I could've just used my 35mm Summicron ASPH with the Fuji M adapter.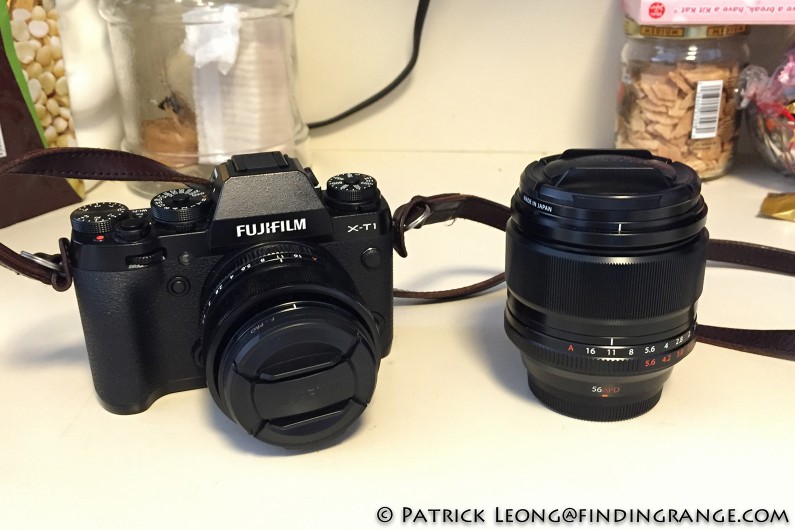 ↑ The setup that I'm currently using: Fuji X-T1, XF 35mm, and XF 56mm APD.
Still, I missed this lens, and while manually focusing is easy with the Fuji bodies thanks to focus peaking, it's still not quite the same as manually focusing with a rangefinder.  I wouldn't mind so much if it was a focal length that I didn't use all the time but a 50mm lens is one of my essential focal lengths, so I finally decided to re-purchase the XF 35mm.  I knew it was a mistake to sell the XF 35mm in the first place but who hasn't regretted selling a piece of gear before?  This time, the XF 35mm will never leave my collection again :).  I wrote a review of the XF 35mm when it first came out but I think I will write a new one soon.  It's such a great lens, and now that the X Series system as matured, I think it would be nice to see how this lens still performs considering it was one of the first lenses to be released with the X-Pro1.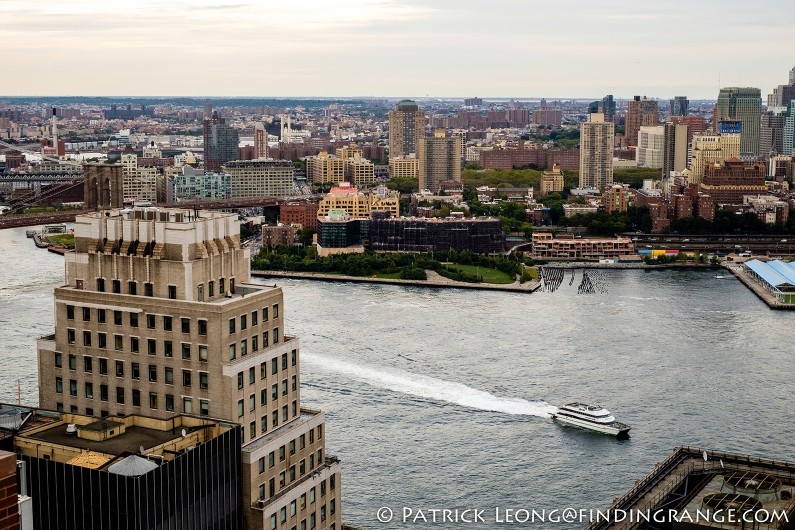 ↑ View of Brooklyn Heights and Dumbo taken with the XF 35mm at F5.6.
As for the XF 56mm F1.2 R APD lens, this lens was purchased because I needed a portrait lens for my Fuji X Series system.  I was so close to purchasing the XF 90mm because that lens is absolutely amazing but in the end, I think the XF 56mm makes more sense for me focal length wise.  I will probably purchase the XF 90mm later on for more specialized purposes.
↑ The bokeh is ridiculously smooth with the XF 56mm APD.  I absolutely love this lens; I can't wait to use it more.
Plus, the Fuji rebate made the XF 56mm APD even more enticing.  With the rebate, I was able to get the APD version for only $200 more than the regular version.  For that price, it also comes with a 3 stop ND filter.  However, I actually returned the lens three times already.  Apparently, the build quality isn't what I expected.  But throughout this process, my dealer, Bob, at Bergen County Camera, has been extremely patient, nice, and has had no problems whatsoever with me returning the previous lenses.  That is why I keep going back to him.  So, the one I have now isn't perfect but I think after an X amount of copies, I'm just going to have to live with it unless I decide I don't want the lens at all.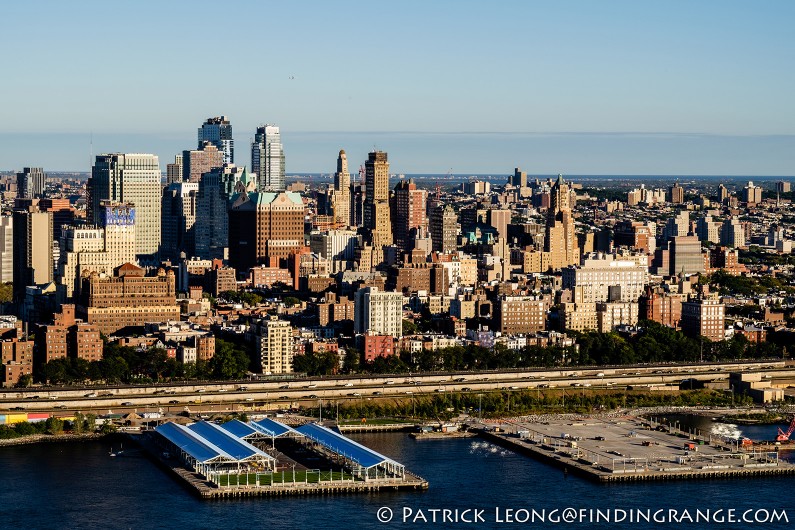 ↑ Another view of Brooklyn Heights taken with the XF 56mm APD at F11.
I'll talk more about the issues I've had with the XF 56mm APD when I write up my review but for now, if you're looking for a portrait lens review for the Fuji X Series, please feel free to read my XF 90mm review.  Overall, I can't wait to use these lenses more.  I'm also so glad I got the XF 35mm back.  It's better than I remembered it to be.  It almost feels like one of those second chance reunions a person might have with an ex except in this case, there's no drama that accompanies it lol ;).
I'll post more photos soon.  I strained my back, so I've been resting at home but I'm hoping it will feel better by this weekend because I definitely want to take advantage of the decent weather and take some pics.  Thanks for stopping by!