More Portraits With The Fuji X-T2 And XF 56mm f1.2 APD:
I hope all of you are having a great Friday!  Here's a quick post with images taken with my Fuji X-T2 and XF 56mm f1.2 APD.  I have been posting quite a lot of Fuji related articles lately, and the reason is because I've been using my X-T2 almost exclusively.  It's proven to be a great camera, and truly addicting to use.  In fact, I even purchased an XF 90mm recently, so I can't wait to start using that lens.
As for the images in this post, I was actually out taking pics with the XF 50-140mm f2.8 for my review but decided to bring along my XF 56mm f1.2 APD just to get a few shots for fun.  I don't know what it is but ever since I bought my X-T2, I've been trying to find every chance to use my XF 56mm APD.  I've owned this lens for a while now but I feel like the longer I have it, the more I appreciate it.  It's sharp as a tack, and the bokeh is truly out of this world.  I love bokeh like everyone else but for a while, I didn't take as many wide open shots as I used to because I got kind of tired of seeing it all the time.  But this lens has been drawing me back into the world of bokeh.  In fact, all these images were taken at f1.2 :)!  On a side note, it's also great to have the mechanical shutter on the X-T2 got up to 1/8000s now.  It has proven to be very useful.  So overall, the XF 56mm f1.2 APD is an amazing lens, and maybe I'll write a review for it one day.  I did review the non-APD version for those interested.  Either way, a ton of Fuji X Series gear is up for sale…up to $400 off, check it out.  It's one of the reasons why I ended up purchasing an XF 90mm :).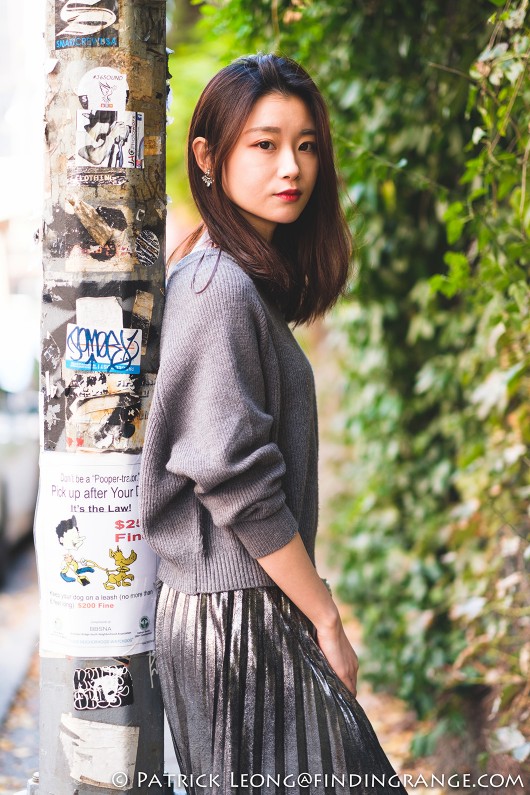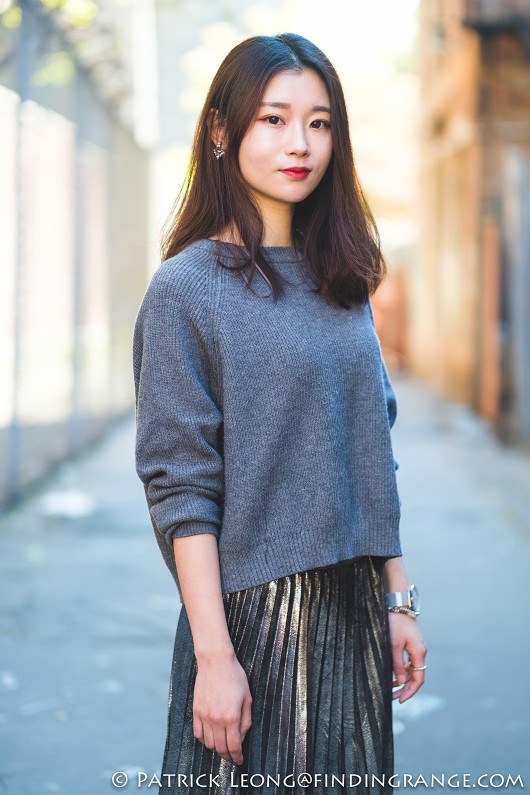 Now, all these images were taken with natural lighting.  I originally wanted to give my Westcott Ice Light 2 a try but I'm still getting better from a pinched nerve around my back area, so I wanted to go as light as possible.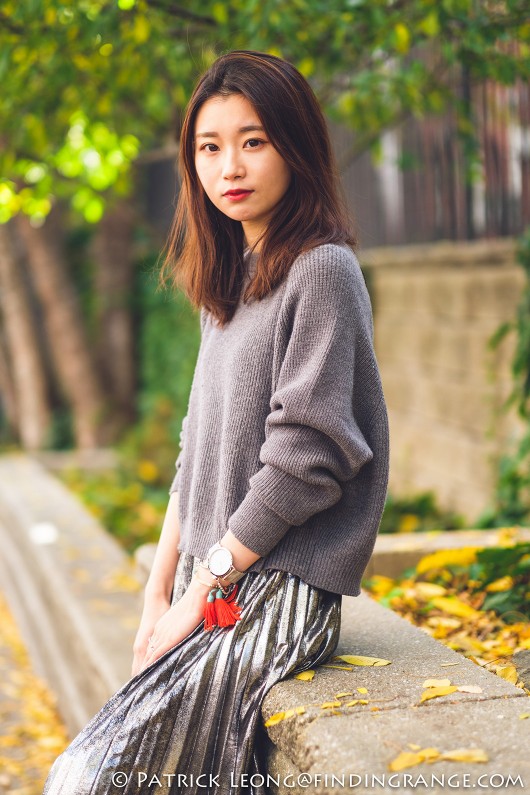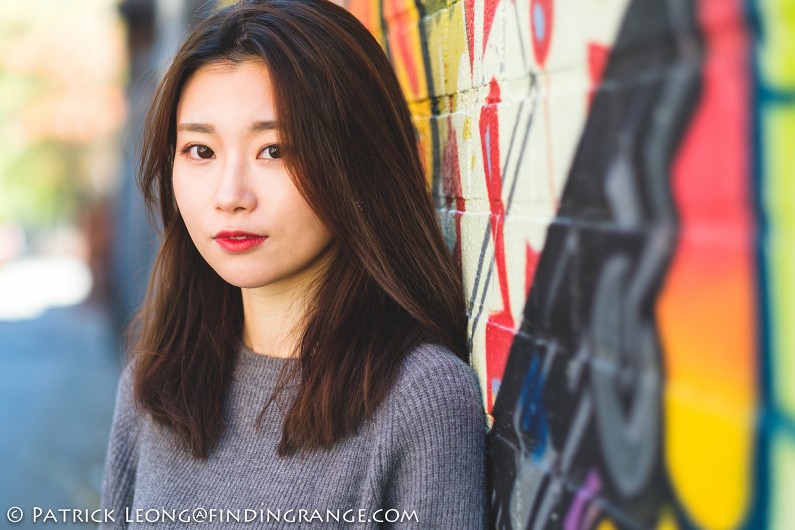 As for where these images were taken, we basically walked around the Lower East Side of Manhattan.  I particularly like this area a lot because I love the older architecture, and street art.  I think they make for some pretty cool backgrounds for portraits, for example.  Plus, you see more of old school NYC, and there's a lot to explore.  I've lived in New York all my life but almost every time I walk around here, I feel like I find something new.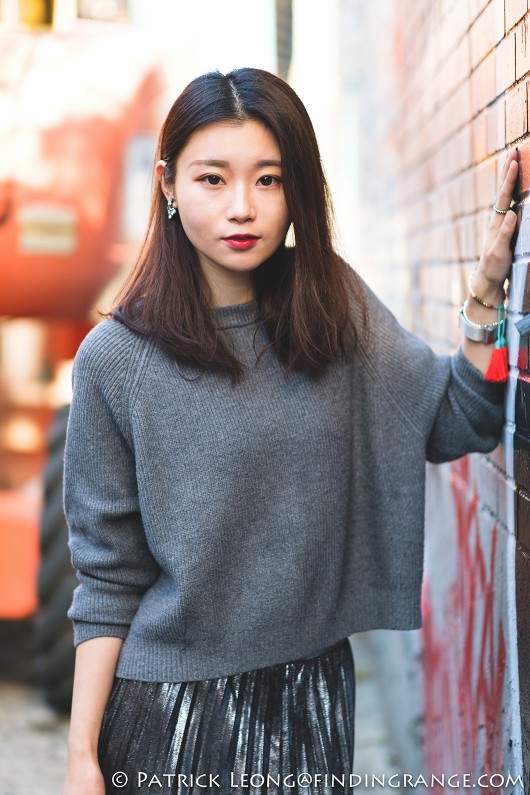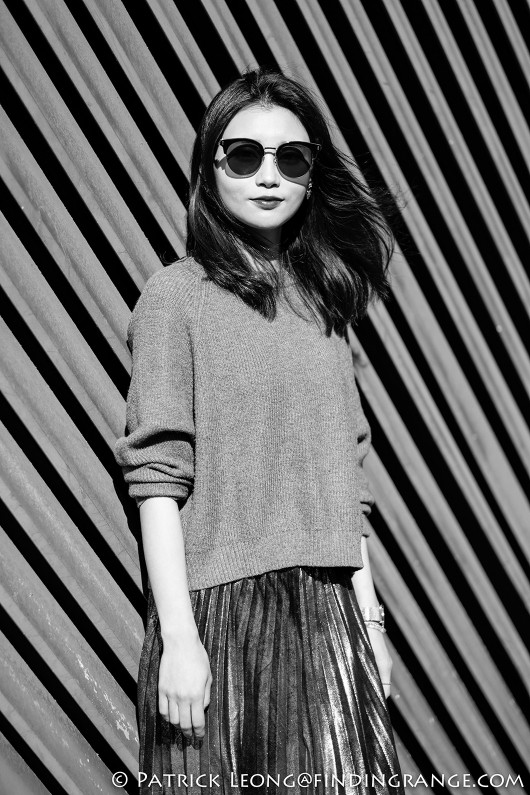 Anyway, I hope all of you have a great weekend.  I will post my XF 23mm f2 R WR lens review Monday…latest Tuesday.  Take care, and I hope you enjoy the pics!