Mirrorless Cameras:
Are mirrorless cameras the wave of the future?  It sure seems like it sometimes.  This is just a random post on a topic I was thinking about while I was surfing the web.  This is in no way an attack on anyone who uses anything else besides mirrorless cameras, it's just a random topic on a photo blog :).  Everywhere I look, all I hear about are new mirrorless cameras that have come out or are coming out.  Manufacturers such as Sony, Fuji, Leica, Pentax, Olympus, Panasonic, and now even Nikon (when are you jumping on the bandwagon Canon?) are coming out with some pretty cool mirrorless cameras nowadays each with their own twist on what a mirrorless camera should entail.  Will they replace DSLR's as mainstream cameras in the future?  
Why Mirrorless Cameras Are so Great:
The biggest reason for why I, and most people like mirrorless cameras is simple; small size with a big high quality sensor.  Most people don't want to walk around with a hand canon by their side.  They just want a small camera that's not going to be in the way but that also offers great image quality.  In the past, that might not have been possible but now thanks to technology, many manufacturers are coming out with mirrorless cameras that can pack quite a punch but also do this in a small package.
↑ This was a quick snapshot near the Verrazano Bridge in Bayridge Brooklyn.  It was shot with my Fuji X100.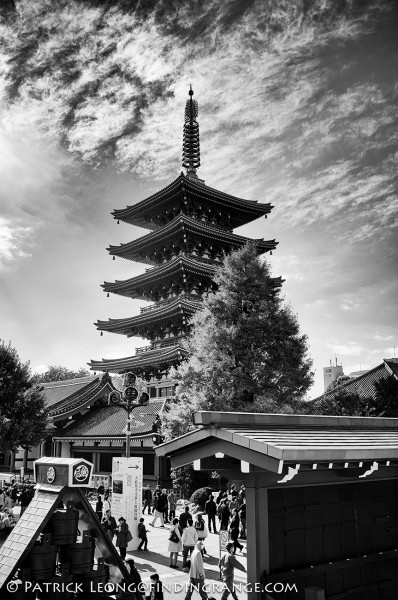 ↑ This photo of Kiyomizo Temple in Japan was shot with the Fuji X100.  If you want more photos of Japan shot exclusively with the X100, check out my other posts: part 1, part2, and part 3.
Olympus started this all with their wonderful Pen cameras like the EP-3 or E-PL3 and were followed very closely by Panasonic.  I haven't played with the Panasonic cameras but I had personal experience with the Pen cameras, and I loved them.  Both of these companies use four thirds sized sensors which are bigger than point and shoots but smaller than most DSLR's.  Both these companies offered us a taste of what is possible with mirrorless cameras, and I'm glad to say that both still continue to make awesome products to this day.  Let's be honest, who wouldn't want one of these cameras even if they had something like a Leica M9 or Nikon D4?  They're fun and easy to use, they offer really great picture quality, and they're small!
Seeing that the four thirds system was so successful, it was inevitable that some other camera company would come out with something even better…and when I mean better, I mean something like stuffing a really big sensor into a small body.  Enter the Leica X1.   When the X1 came out, it was a game changer.  Yeah, I am a big Leica fan but it's the truth.  Leica stuffed an APS-C sized sensor into a body only a little bigger than a point and shoot, and also added a great 24 Elmarit to it.  Think about that; an APS-C sized sensor, which is the same sized sensor many higher end DSLR's use allowing the user to obtain DSLR quality in a camera that's only a little bigger than a point and shoot camera.  Plus don't forget, you also get that Leica lens to give you amazing quality.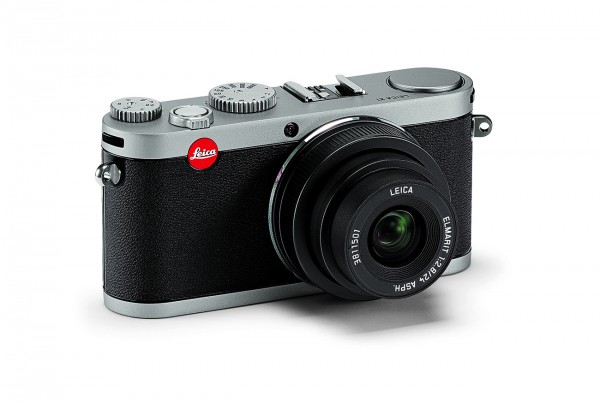 ↑ The Leica X1: It might look like an old antique or a point and shoot camera to some but to the people who use it, it is one powerful photographic tool.
I know some people have this thing against Leica, especially with the price but the X1 is a great camera that's capable of producing stunning photos.  To this day, the Leica X1 can still hold its own even with the increasing mirrorless competition.  You don't believe me?  Go try one out, and check out the image quality.  If you have a good relationship with your local camera dealer, most will let you borrow one for a week or so.  I know many these days want the latest and greatest but let me tell you something.  I have the Fuji X100, and while it's an amazing camera that has many features that I wished the X1 had, in terms of image quality, the X1 is still better.  The X1 is sharper, more contrasty, and it has that Leica feel.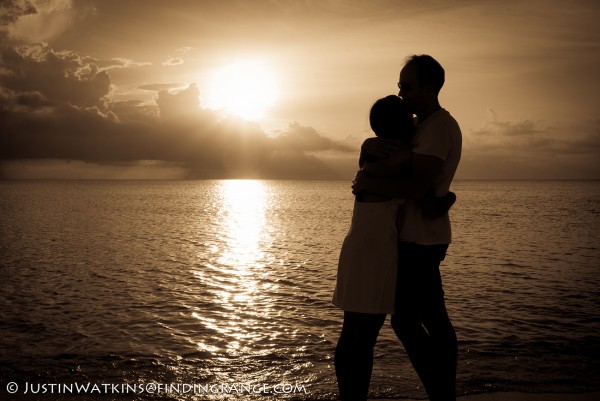 ↑ Self Portrait of the photographer Justin Watkins (also my brother in-law) with his wife in Grand Cayman.  This was shot with the Leica X1.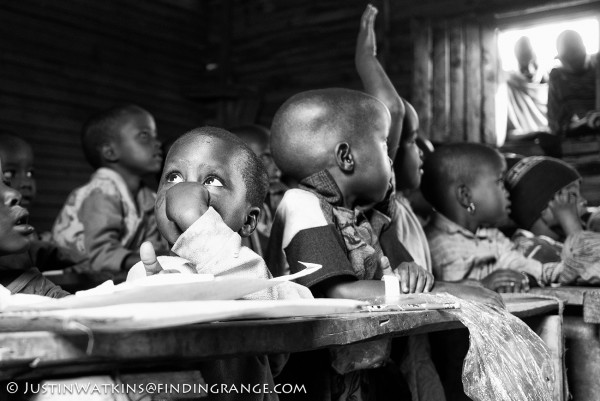 ↑ Another shot by Justin with his X1  This shot of a bunch of school kids was taken in Tanzania, and made it into LFI.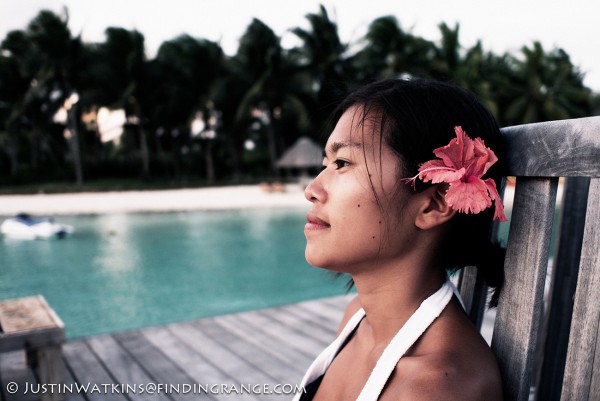 ↑ A shot of my sister taken with the X1 at Bora Bora.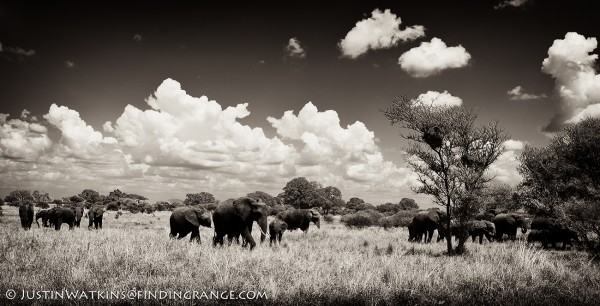 ↑ For those who find the Leica X1 limiting check this one out.  One of my favorite shots ever: This beautiful photo was taken by Justin while he and my sister were on their honeymoon in Kenya and Tanzania.
Want more choices?  Well as of now, we have so many more choices than ever before.  Even Sony has entered into the mix with their wonderful NEX-5 and their powerful 24.3 megapixel APS-C sized senor NEX-7, both unlike the Leica X1 and Fuji X100, have the ability to interchange lenses.  The Sony NEX-7 can also shoot 1080p video, and 10 fps…and think about it, 24.3 mp…jeez, even when I repeat it to myself it sounds crazy….megapixels are not everything but that's higher resolution than many DSLR's, and pretty impressive in the mirrorless world (hell, it's pretty impressive in any world 🙂 ).  And getting back to the fps…since mirrorless cameras don't have mirrors, it's easier for these cameras to shoot more frames per second.  There's nothing flipping up and down.  Check out the Nikon V1; it can shoot up to 60 fps using the electronic shutter.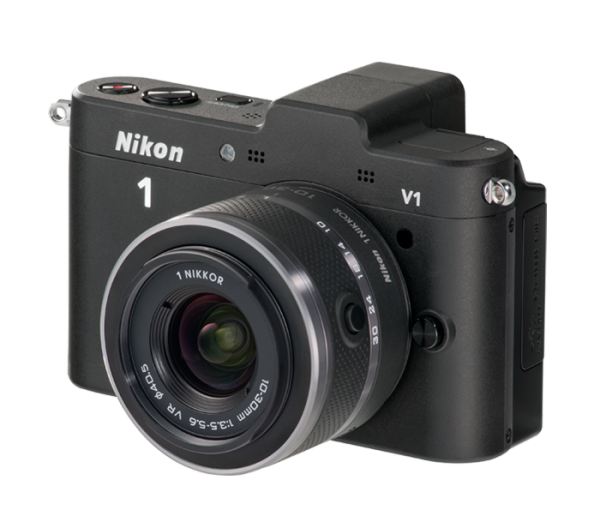 ↑ I love the Nikon V1 but I'm generally a one system photog :).  It's got a built in EVF, interchangeable lenses, and it's so compact.
Don't think Fuji or Leica are going to wither away as the competition heats up.  Thanks to the success of the X100, Fuji is coming out with the new Fuji X-Pro 1 this winter, a 16 megapixel interchangeable mirrorless camera.  The lenses are only a few hundred dollars a piece, and the body will be under $2,000.  The Fuji X-Pro 1 should definitely cause some commotion.  What's going on with Leica?  Well, there's a rumor that Leica might come out with a mirrorless camera next year.  That should be good as well.
Mirrorless vs. DSLR: Disadvantages of Mirrorless Cameras:
Well, just like everything, there are some issues that some people have with mirrorless cameras, and one of them is sensor size.  The only mirrorless camera with a full framed sensor is the Leica M9 but very few are willing to part with $7000 for a camera, and that's without lens.  Also, while it is mirrorless, it's actually a rangefinder.  Not that that's a problem or anything, it's just that the M9 is not the type of camera that we're talking about here.  Other than the M9, there are no other full framed mirrorless cameras.
But how many DSLR's out there are actually full framed?  Only the high end pro models are full framed but many people are perfectly happy with something like a Canon 7D, which is not full framed.  Just because a camera doesn't have a full framed sensor doesn't mean that it can't take amazing photos especially with today's technology.  If you must have full framed, and you can't afford an M9, then just wait because it's going to come.  Technology advances so fast nowadays.  It's only a matter of time before manufacturers will start producing full framed mirrorless cameras.
 ↑ Here are a few shots with the Canon 7D shot by Justin on his trip to Tanzania and Kenya.  The colors are beautiful, and he was telling me that having a cropped sensor actually helped in some ways because he had more reach with his lenses.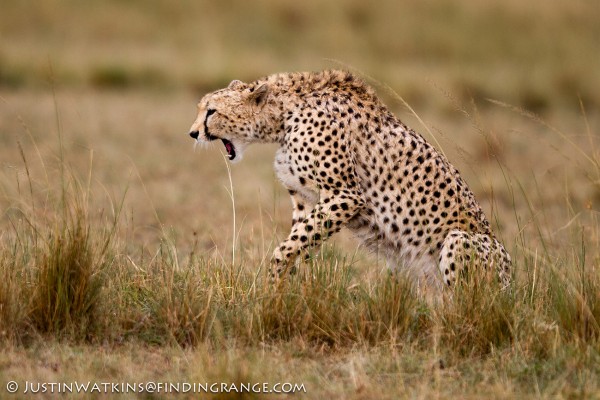 ↑ Another shot in Africa by Justin.  Canon 7D.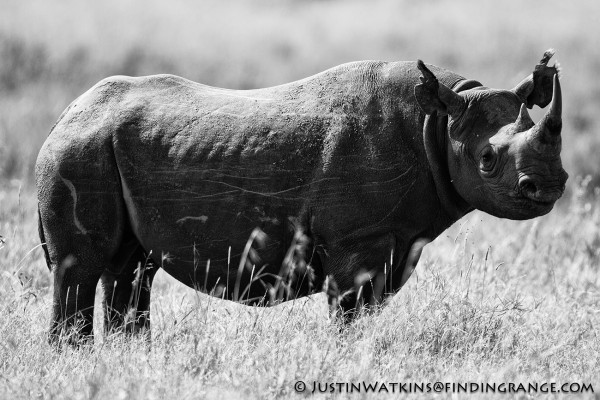 ↑ One last shot in Africa by Justin.  Full frame is nice but it doesn't mean that you can't take nice photos if you don't have it.  This was shot with the Canon 7D. 
The other disadvantage (to some) with mirrorless cameras is that these cameras don't look "pro" enough to some people.  Honestly, who cares?  Seriously, I'm pretty sure most people who hire photographers look at their work or portfolio, not the type of camera that they use.  I've shot all my wedding and portrait assignments with my trusty Leica M9.  In fact, I find that my M9 becomes a good conversation piece, especially with the older folk who use to use Leica rangefinders back in the day :).  It actually helps me relax them a bit.  If you're really worried about how people will judge you based on your camera, check this link out.  Here's a photographer that uses a Holga for weddings.  Yes a Holga.  That's a cheap $30 camera with unpredictable results.  It looks like a toy, and in some ways can probably be considered as one :).  But hey, she makes money with it, and people hire her knowing that she uses a cheap $30 camera.
Another complaint is that there are no "pro" lenses out there for mirrorless cameras.  Well, if want, there are numerous adapters out there for many mirrorless cameras that will allow you to attach M mount lenses.  This means that you can use your Leica M lens, Voigtlander lens or Zeiss lens on something like a Sony Nex-7 or even a Ricoh GXR (with the new Ricoh GXR Mount A12 adapter).  Furthermore, companies like Olympus are attempting to come out with higher quality lenses, such as, the wonderful M. Zuiko 12mm ƒ2.0, and the beautiful M. Zuiko 45mm ƒ1.8.  Panasonic also has the amazing 25mm ƒ1.4 Summilux.  And in the spirit of Leica M cameras, many of these manufacturers are concentrating on fixed focal lenses!  I'm extremely glad that fixed focal lenses are coming back.
The last thing that I want to talk about in the disadvantage category is the lack of an optical viewfinder.  This I agree with.  I HATE cameras without optical viewfinders.  I hate composing my photo on a stupid LCD screen.  But I bet that in the future, we will see a lot more mirrorless cameras that come with or at least give you the option of an optical viewfinder.  Look at the Fuji X100.  It not only has an optical viewfinder but an electronic one as well.  Olympus and Panasonic have attachment viewfinders, and the new Nikon V1 has a built in electronic viewfinder.  I'm not a big fan of EVF's (electronic viewfinders) but I'd still rather have that then an LCD screen to compose my photos.  The point is, manufacturers of mirrorless cameras are starting to realize that many of their customer base want a viewfinder, and in the future, more cameras with viewfinders will be offered.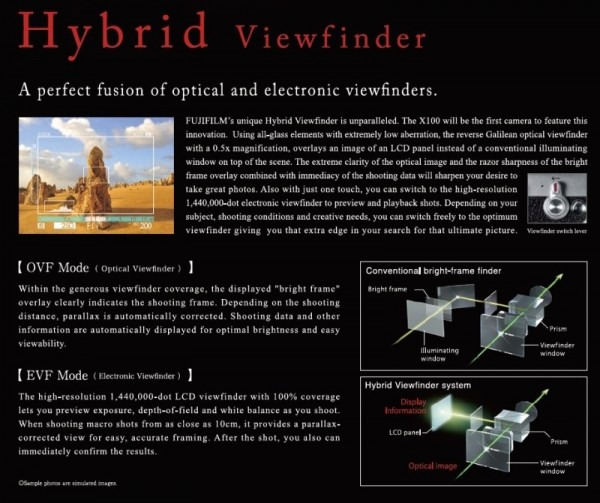 ↑ The switchable viewfinder of the Fuji X100.
So Are Mirrorless Cameras The Wave of The Future?:
I would like to say yes but I don't want people to jump down my throat :).  After all, this is a friendly photoblog :).  I would say that mirrorless cameras definitely have a bright future, and will probably become more mainstream especially as technology advances.  And think about it…if they become mainstream then you won't have to be worried about looking like a goofball shooting a wedding with one ;).  I'm pretty sure many of you who are on this site know about how Leica got started.  Before Leica, many photographers had to lug around big heavy cameras.  Oskar Barnack wanted a camera that was small but didn't want to sacrifice too much in terms of image quality.  Well, guess what?  The Leica was created.  In the beginning, most people didn't take the Leica seriously because of its small size and smaller negatives.  But in time, it definitely worked out :).  In fact, it worked out so well that many other manufacturers created 35mm cameras, and 35mm film ruled the majority for a very, VERY long time.  Say what you will about Leica but in many ways, I do believe that the Leica M9 helped pave the way for mirrorless cameras to come into their own.  Many of the design cues, such as, fast fixed focal lengths, overall design (like the Fuji X100), etc. come from the Leica.  The Leica helped proved that you can get super high quality photos in a compact size.  While the M9 didn't do it all on its own, it at least helped demonstrate that there is a market for something compact yet powerful…example of this?  The new highly anticipated Fuji X-Pro 1, which btw, Fuji is making an M adaptor for so you can use your cherished Leica M lenses.