Some Camera Porn to Look at: Fuji X-E1 With M-Adapter And 35 Summicron ASPH:
Hey everyone!  I will be doing some comparison tests between the Fuji XF primes and zoom but I will also be shooting with this setup right here in these photos.  Check it out…who doesn't like a little camera porn now and then, right? 😉  It's my Fuji X-E1 with the Fuji M-Mount Lens Adapter, and a chrome 35 Summicron ASPH.  This is the first time I actually put the M adapter on to my X-E1, and wow, it not only looks better than the X-Pro1 with the adapter, it also feels a lot smaller.  I'm sorry, I know looks have nothing to do with photography but this setup looks cool, and I just wanted to share it!  Isn't that what blogging is all about? 🙂  Size wise, it really feels like an MP, and while you all know how much I love the X-Pro1, this setup here makes the XP1 with the adapter feel huge in comparison.  If any of you have ever used a Leica M6 pre-TTL or even an MP, you know what I mean.  Plus, the X-E1 has a nice heft to it thanks to the Leica lens but it's still light, and easy to carry around.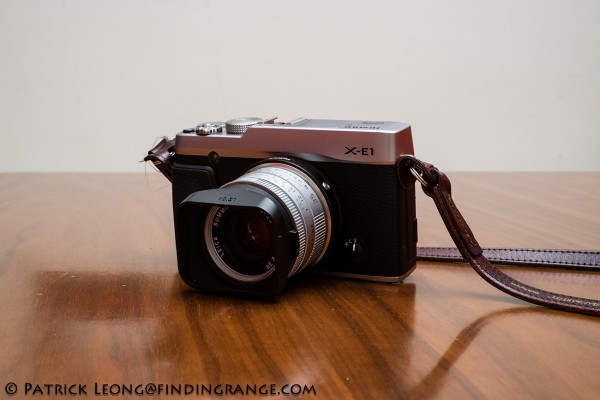 The only thing that I wish I had was a wider angle M lens.  I sold my 28 Elmarit ASPH (check out my review) a while ago but I guess it's ok, since the 35 cron is kind of like a 50mm equivalent on the X-E1.  The 50mm focal length just so happens to be my favorite focal length :).  I also have a 75 Summilux, which I reviewed, and I tried it out with the X-Pro1 before, and the combo produces awesome images with incredible bokeh!
What else?  I will also be posting some more photos from Disney that were taken with the X-Pro1.  This week…maybe tomorrow…I will be posting a review of a new camera strap made by Artisan & Artist.  Anyway, I hope you all had a good Monday!  Take care, and thanks for stopping by!